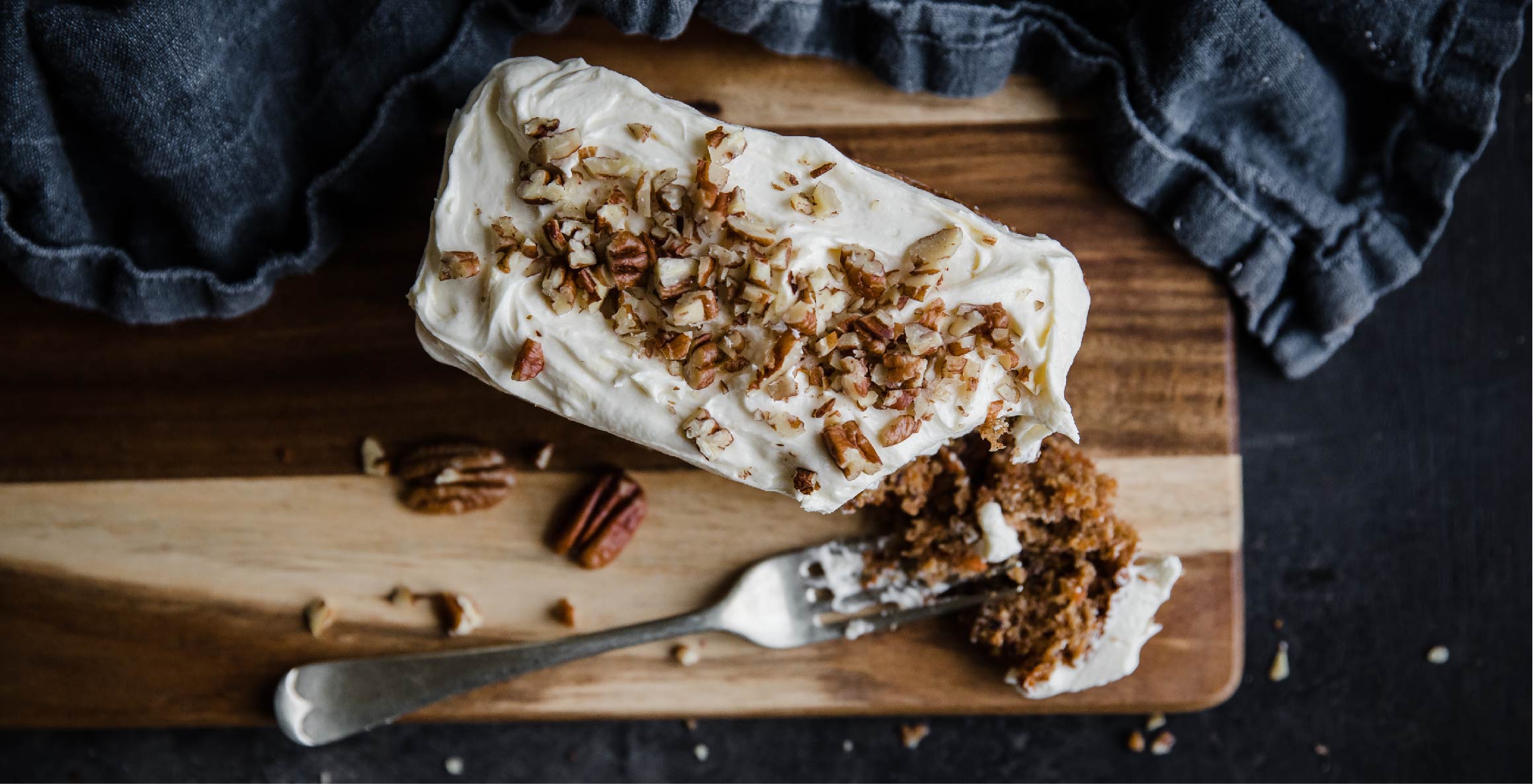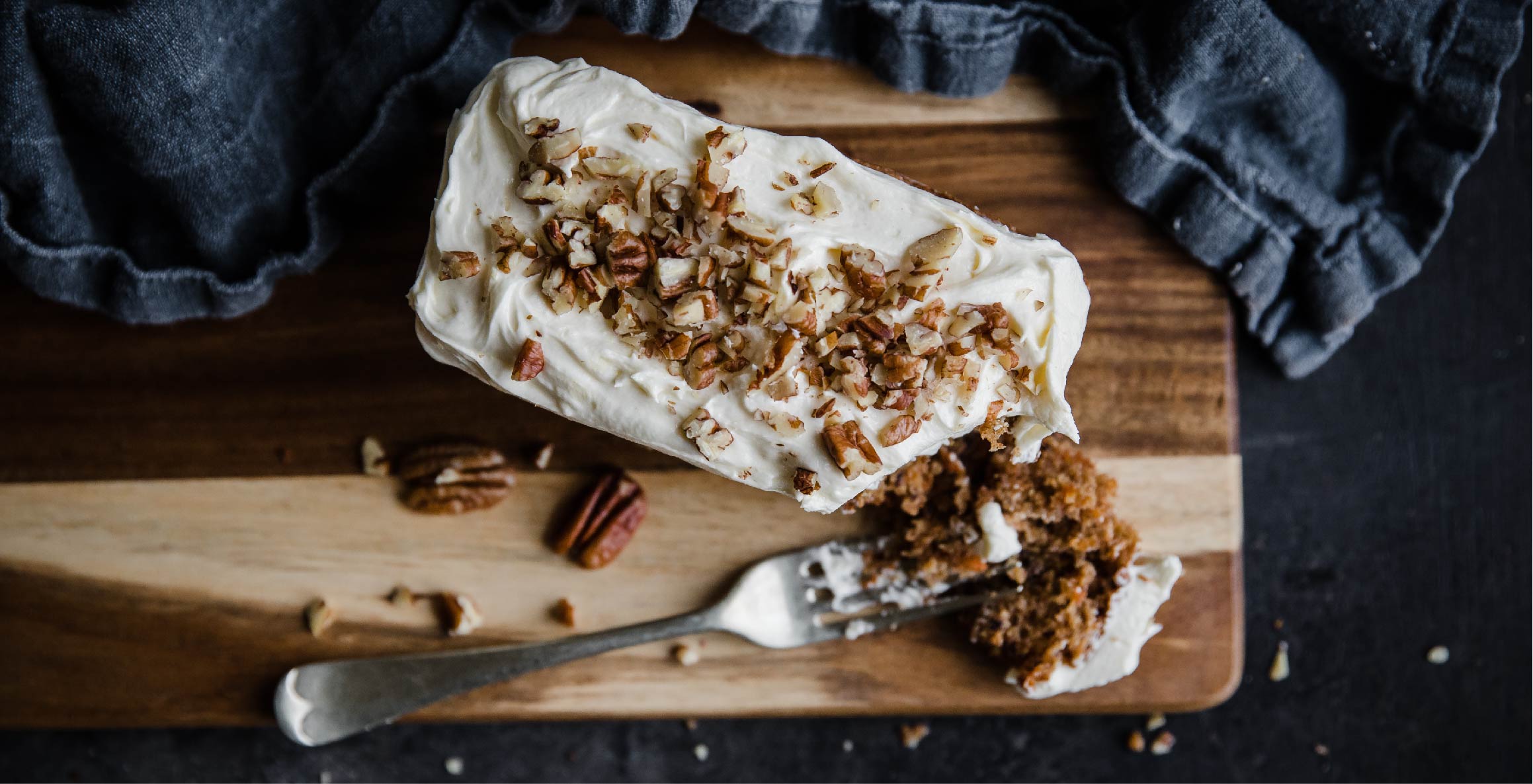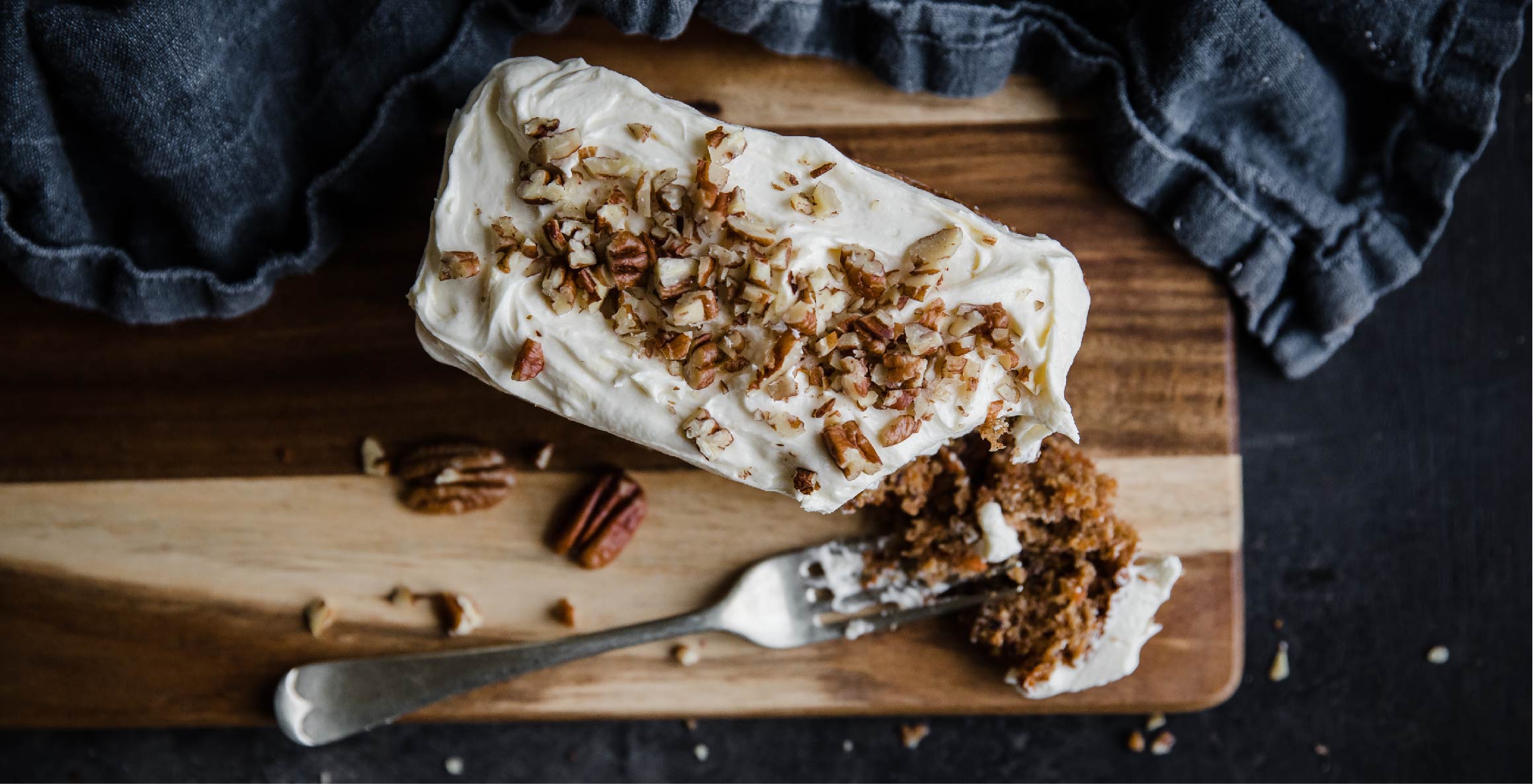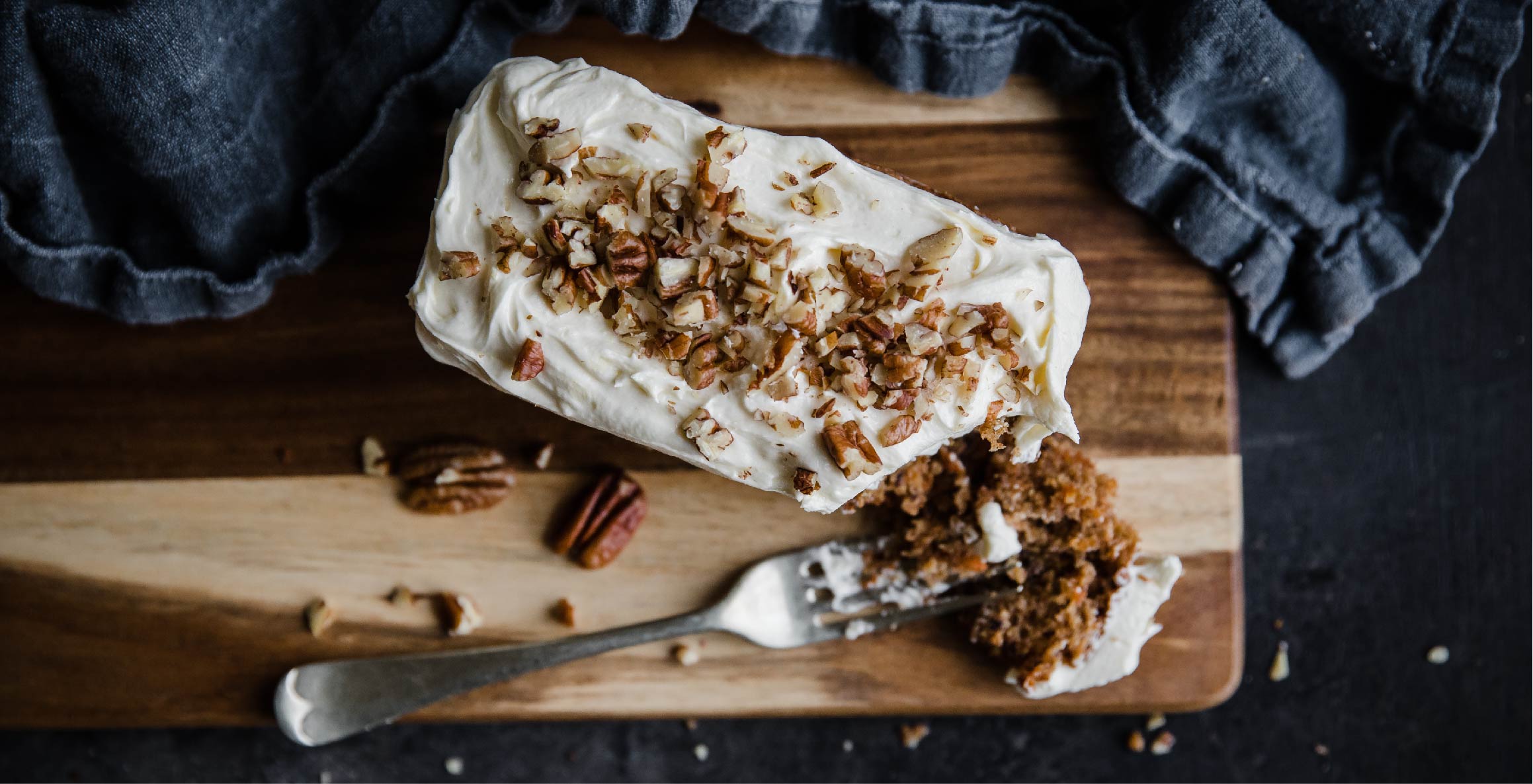 70 minutes

Serves 6

Beginner
Ingredients
Cake
280g canola oil

50g olive oil

200g caster sugar

200g dark brown sugar

250g plain flour

10g cinnamon

10g baking powder

6g baking soda

8g salt flakes

5 large eggs (300g)

300g carrot

90g toasted pecans

90g dried currants

Icing
200g White Chocolate Dotties
200g icing sugar

200g unsalted butter

pinch of salt

2 teaspoons vanilla bean paste

250g block cream cheese

Method
Equipment – Stand mixer with paddle attachment, small food processor, Rectangle baking tray 20cm x 30cm.
STEP 1
Preheat oven to 180 degrees celsius.
STEP 2
In stand mixer with paddle attachment combine oils, and sugars on low speed.
STEP 3
In a separate bowl combine all dry ingredients in bowl ready. Toast pecans and then add to food processor with 100g of dry ingredient mixture and currents, blitz into a fine meal.
STEP 4
Coarsely grate carrots or blitz in food processer to create course mix.
STEP 5
Add half of the eggs to stand mixer with half of remaining dry ingredient mixture and mix on medium speed, once combined add the remaining egg and dry ingredient mix and combine again.
STEP 6
With spatula mix in pecan and current meal, once that is all combined, mix in the carrot and mix until incorporated.
STEP 7
Grease and line baking tray and then spread Mixture and place in oven for 35-40 minutes (you can also do these in small individual tins if you like for smaller loaves).
STEP 8
In stand mixer beat butter for around 2 minutes, then add sifted icing sugar and beat for further 5 minutes until fluffy, stop mixer and add melted (and cooled) white chocolate and remaining ingredients and beat for a further 3 minutes until fluffy.
STEP 9
Spread icing over cooled carrot cake and then sprinkle with crushed pecans or walnuts. Then wow your friends and family.