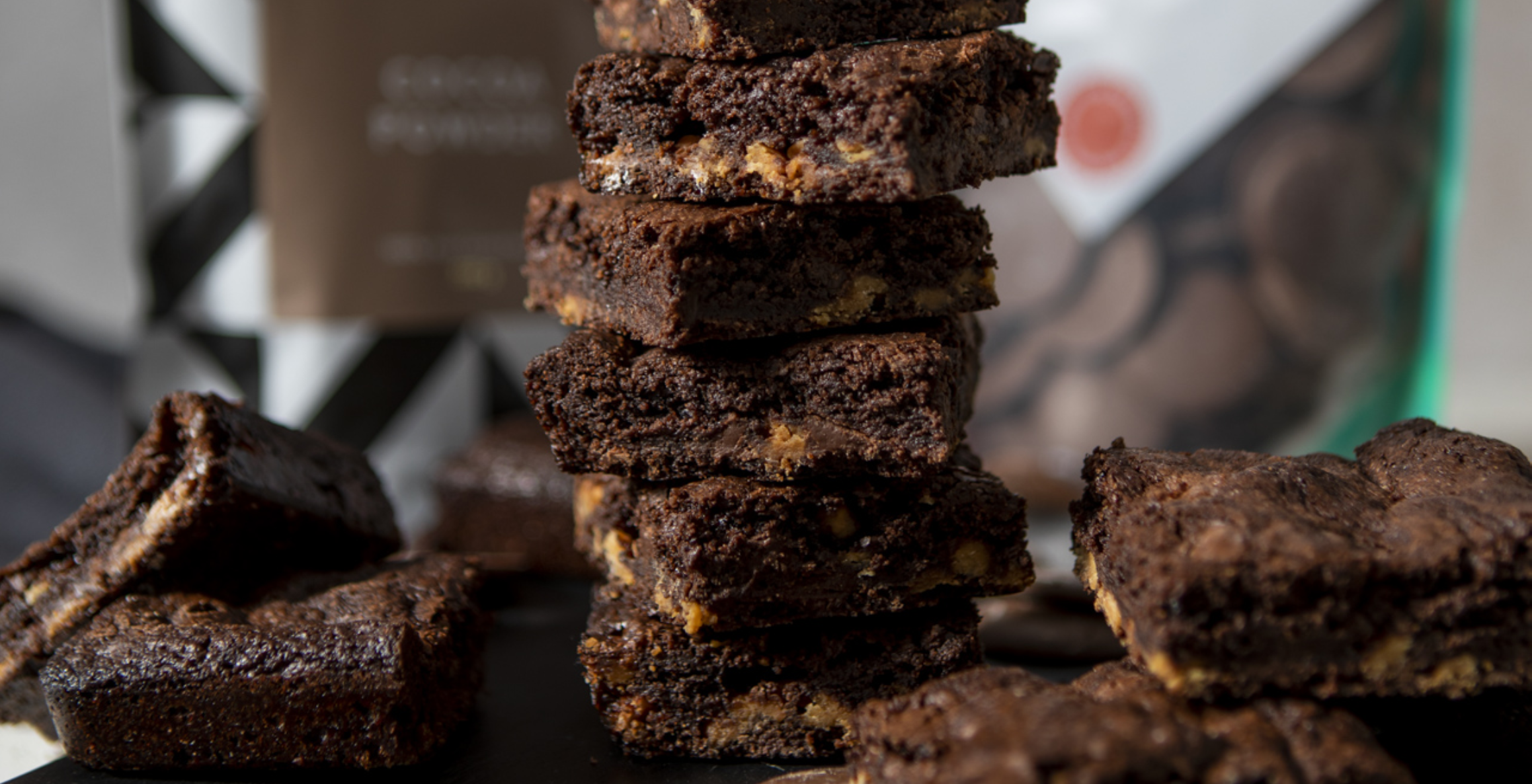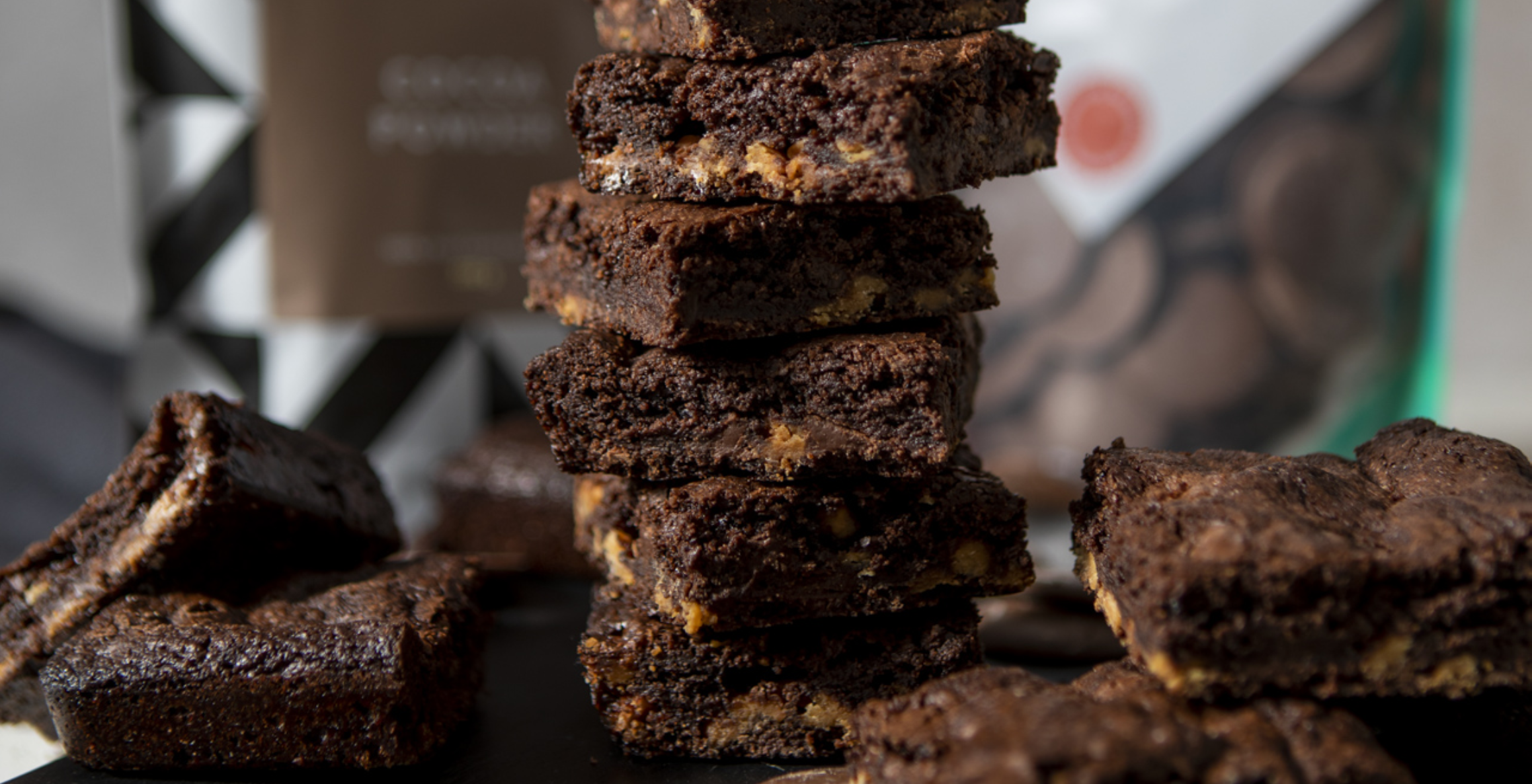 45 minutes

14-16 squares

Beginner
Ingredients
80g Koko Black Cocoa Powder
75g Koko Black Milk Chocolate Dotties
65g plain flour
250g white sugar
2 large eggs
145g salted butter
1 tsp vanilla extract
Method
Pre-heat your oven to 160 degrees Celsius, and line a brownie baking dish with parchment paper, melted butter or use a non-stick dish.
In a saucepan, add about an inch and a half of water, and simmer. Using a heat safe dish on top of the saucepan, place in your Koko Black Cocoa Powder, sugar and butter, and combine well. The butter should melt entirely, and your mixture should be gritty, and brown in colour. Remove this bowl from the stove, and set aside for 5 minutes to cool slightly.
Fold in your vanilla extract, followed by your eggs, beating each egg in well, one at a time. Once you've got a glossy mixture, fold in your flour and then beat. Your mixture will begin to slide away from the sides of the bowl. Lastly, fold in your Milk Chocolate Dotties, before pouring into your baking dish.
Bake in the oven for about 20 minutes, depending on how hot your oven is. Don't be afraid to remove slightly early, as your brownie will continue to set slightly in the pan, once left to cool. A slightly fudgy centre will form, with melted chocolate chunks throughout.