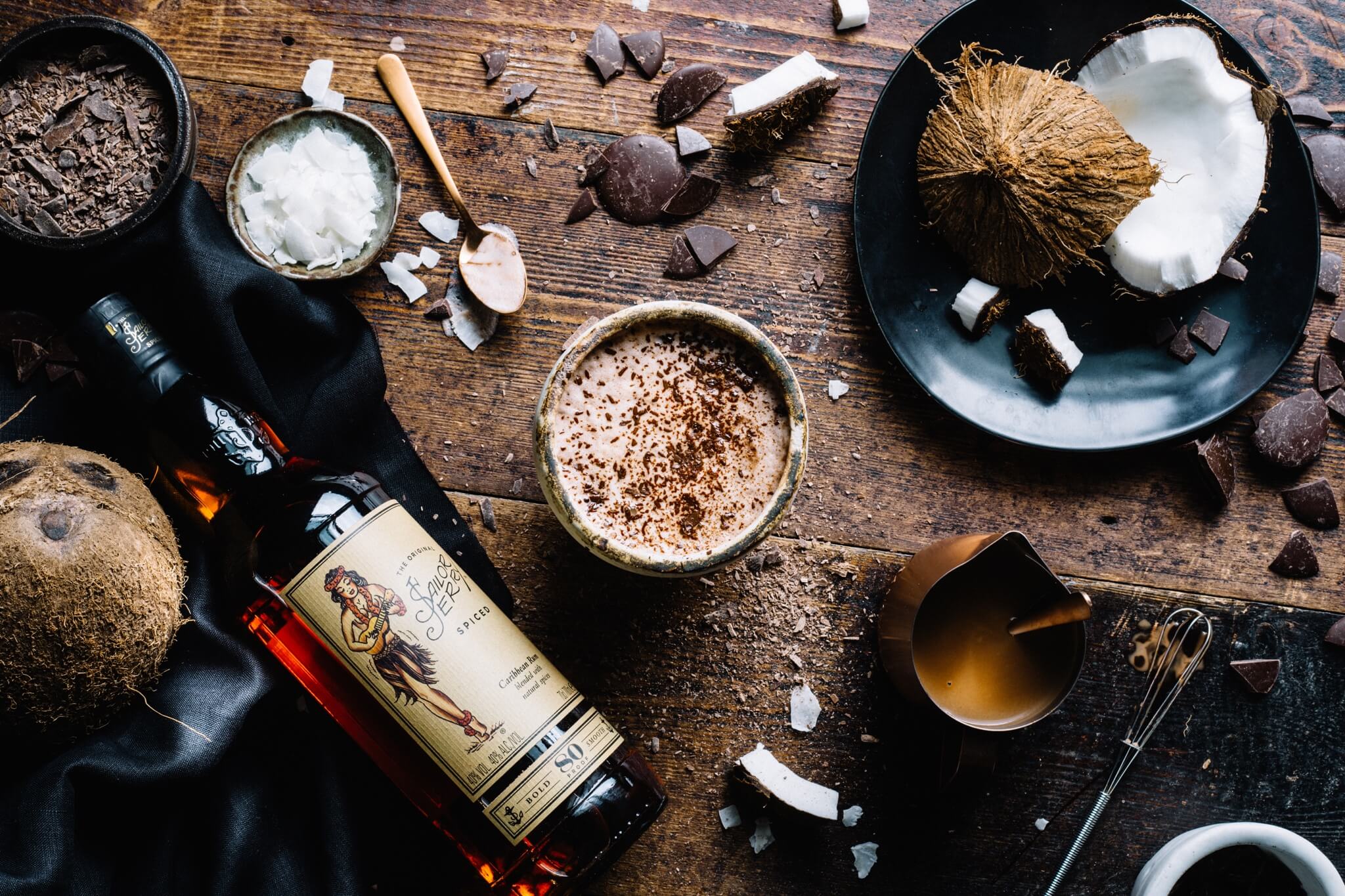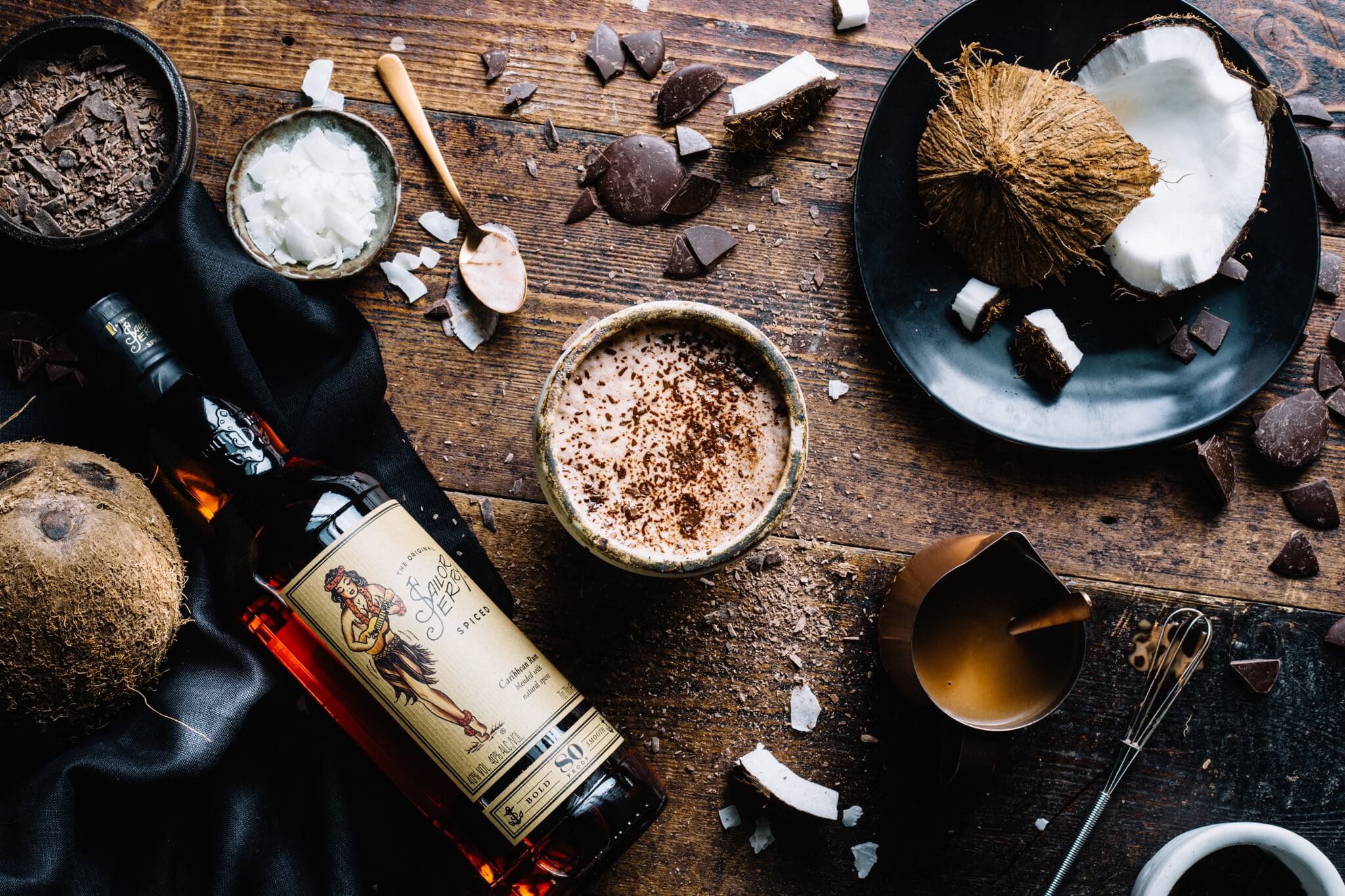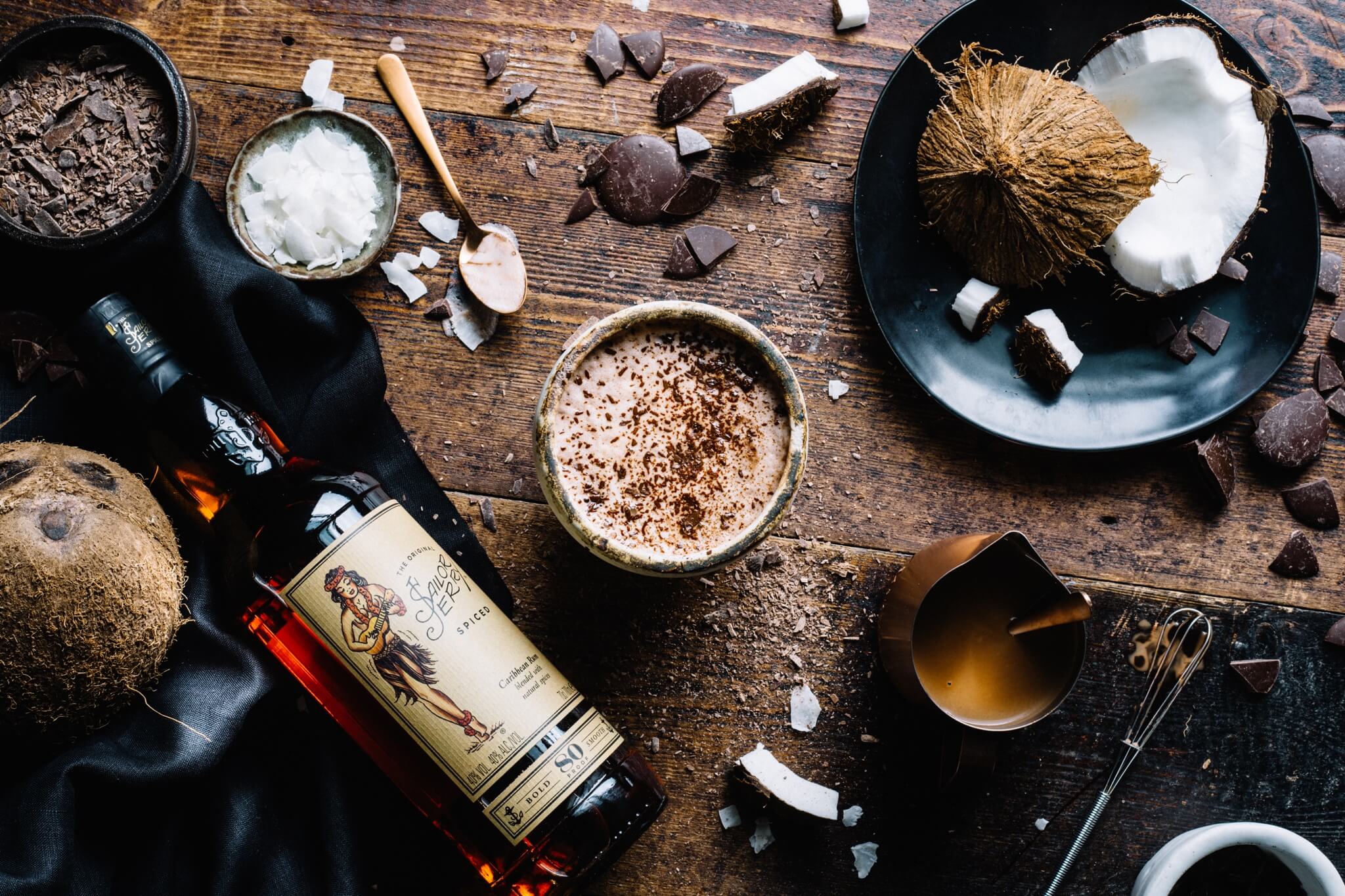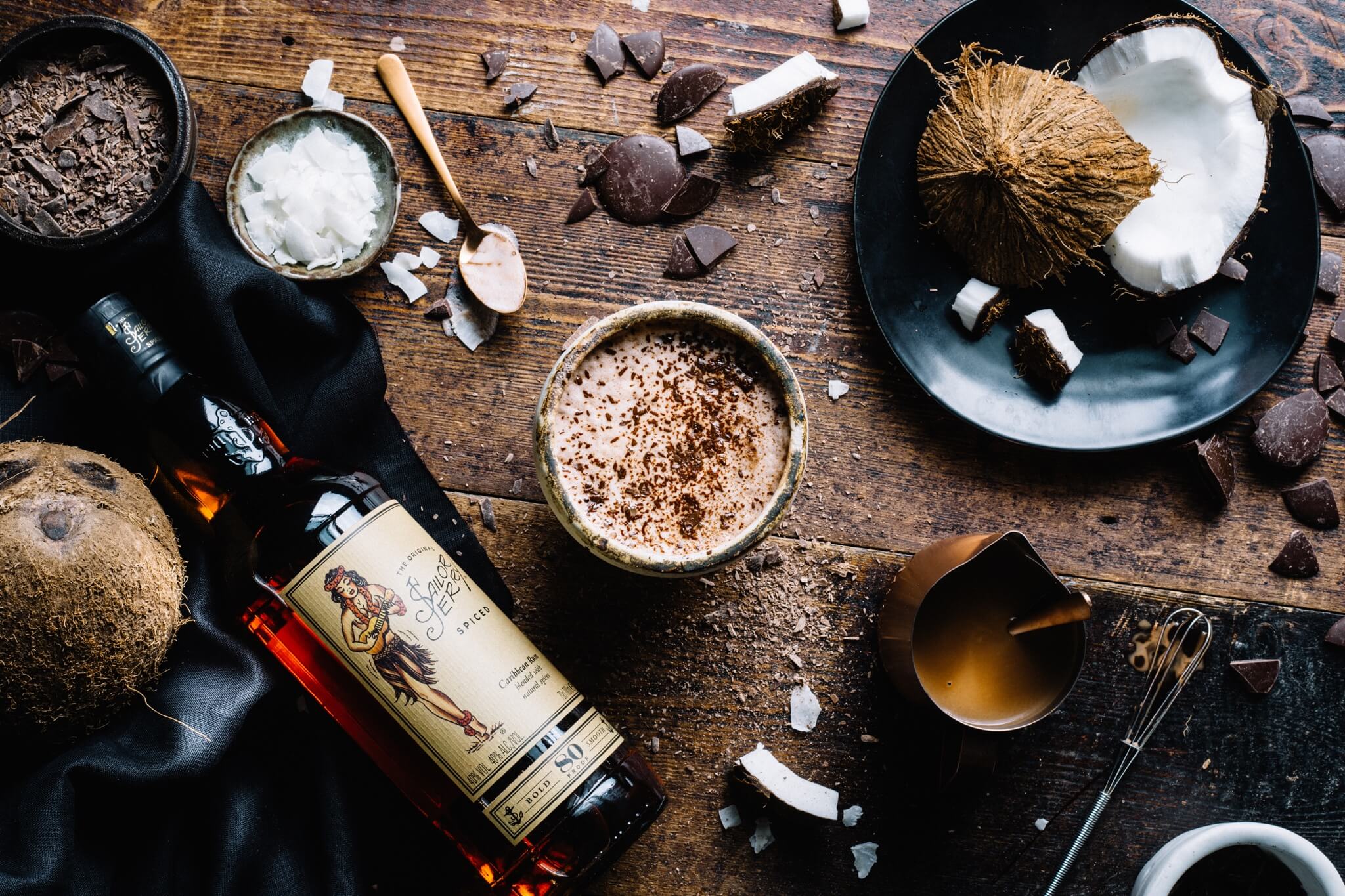 5 - 10 minutes

Serves 5

Beginner
Method
STEP 1
Combine coconut cream and milk in a saucepan and bring to the boil.
STEP 2
With a whisk, mix in Koko Dark Chocolate and gently return to the boil. Continue stirring.
STEP 3
Remove saucepan from the heat and add the rum. Pour into your favourite mug and sip slowly, somewhere cosy.
STEP 4
Of course, you can always make the recipe without the rum — but where's the fun in that?