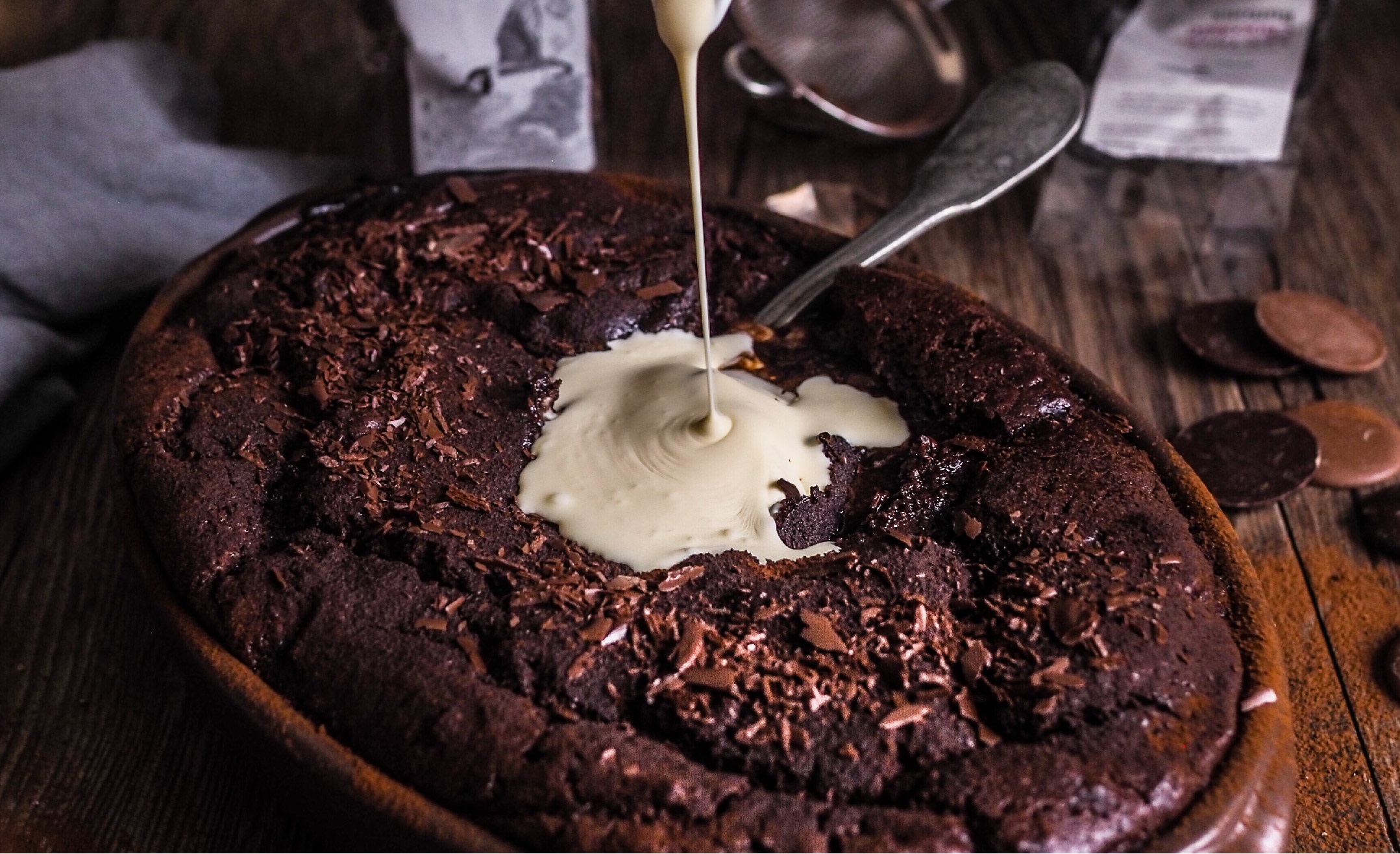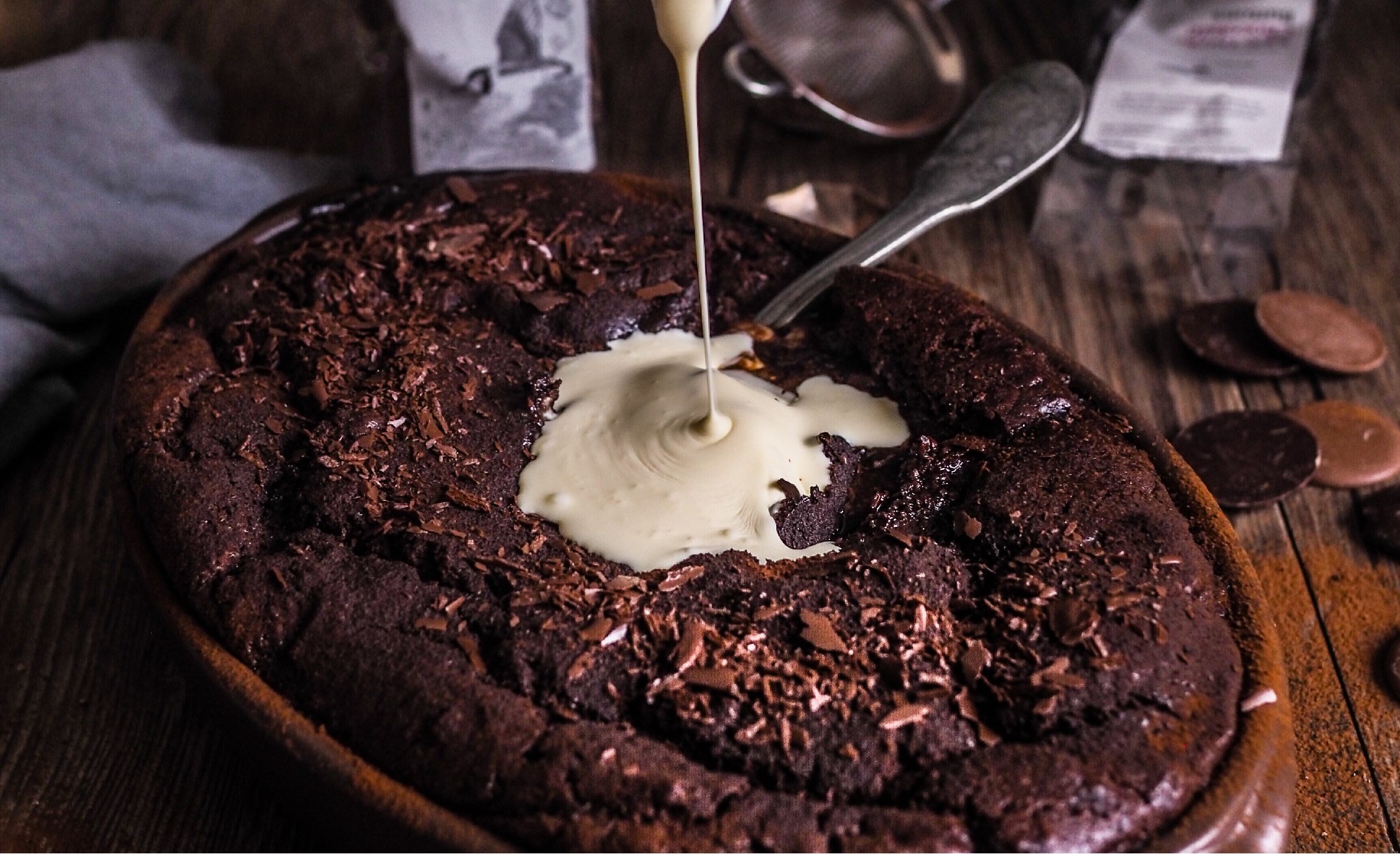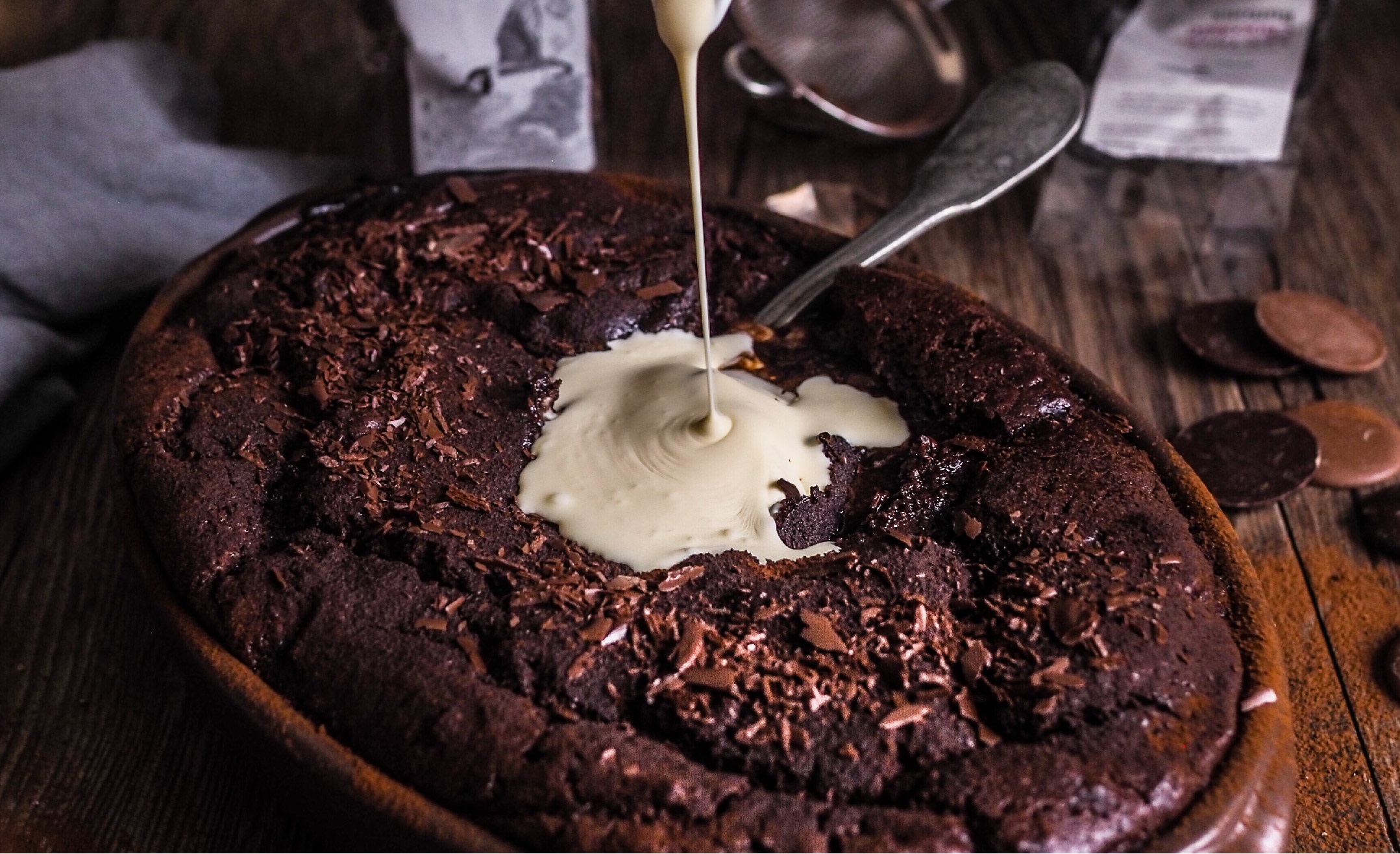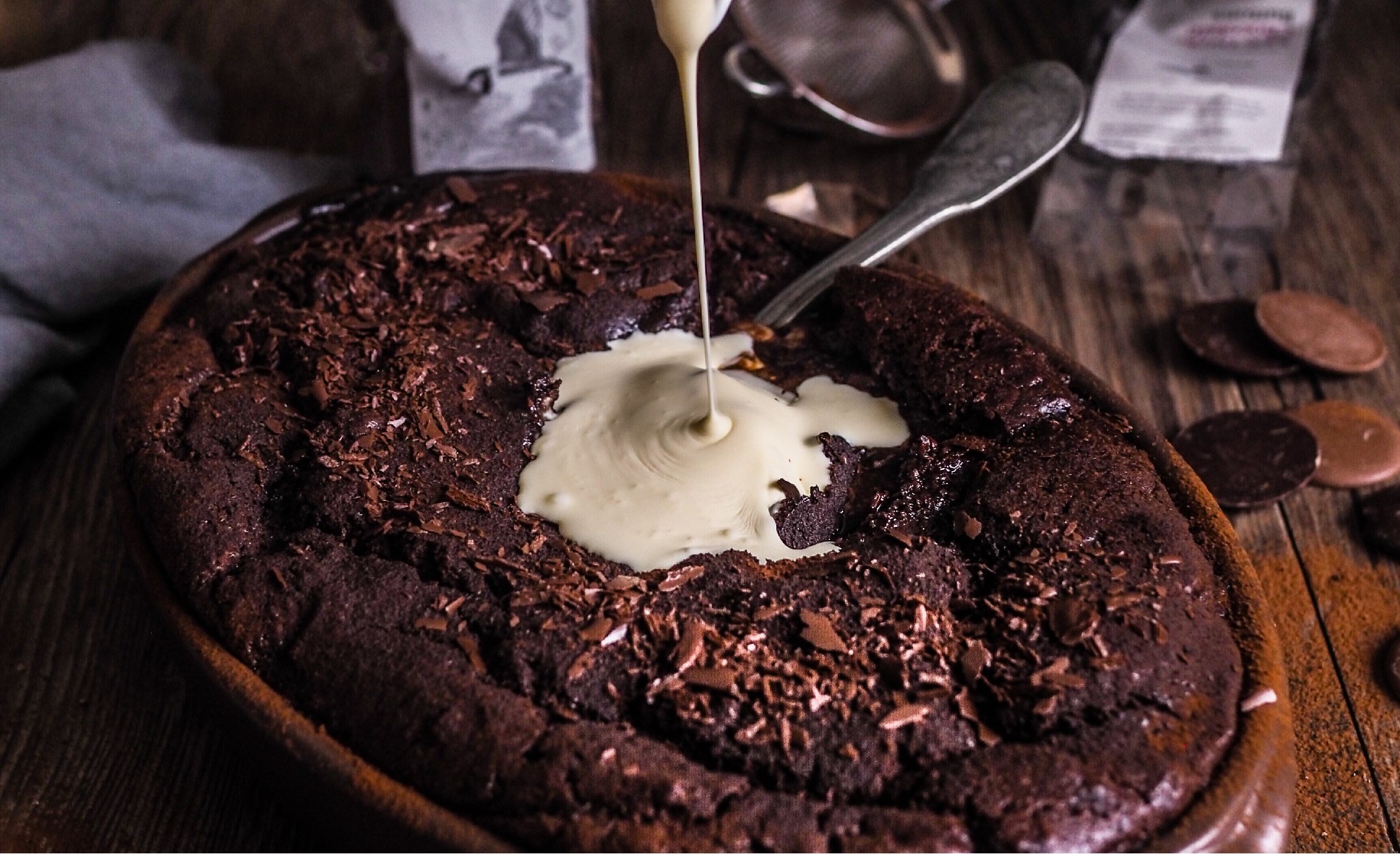 45 minutes

Serves 6

Beginner
Method
STEP 1
Preheat oven to 160C and butter a 5 cup capacity oven proof dish. Melt the chocolate, butter and milk together and mix until smooth. In a bowl whisk the flour, brown sugar, cocoa powder and baking powder. Pour the melted chocolate mixture into the dry mix and stir until just combined. Place in the buttered dish.
STEP 2
In a jug measure the water, sugar, cocoa and salt and whisk together until smooth. Pour over the cake mixture. Place in the oven and bake for 40 minutes. The top should be set but there should be some lovely sauce bubbling underneath.
STEP 3
Spoon into bowls and serve with cream.