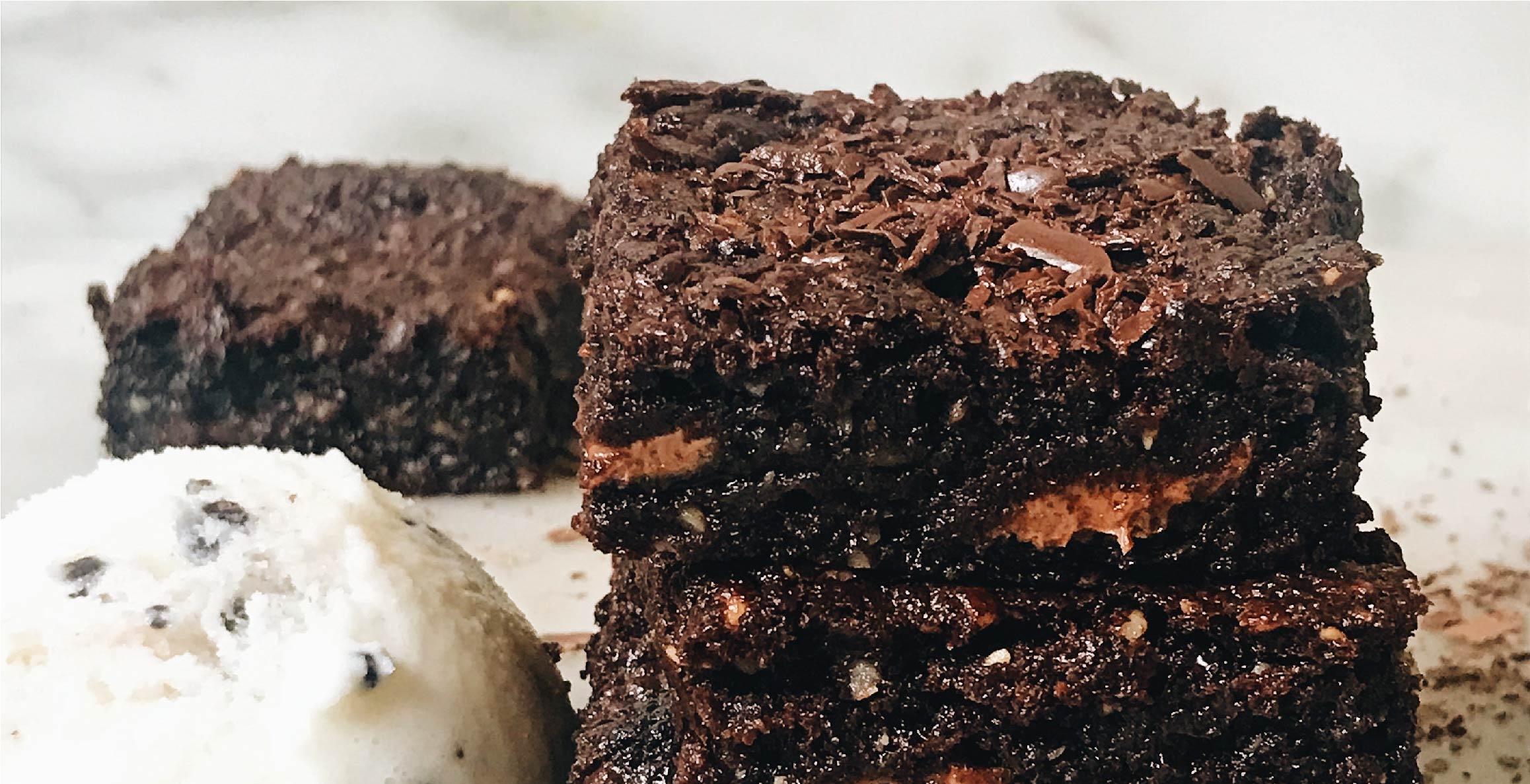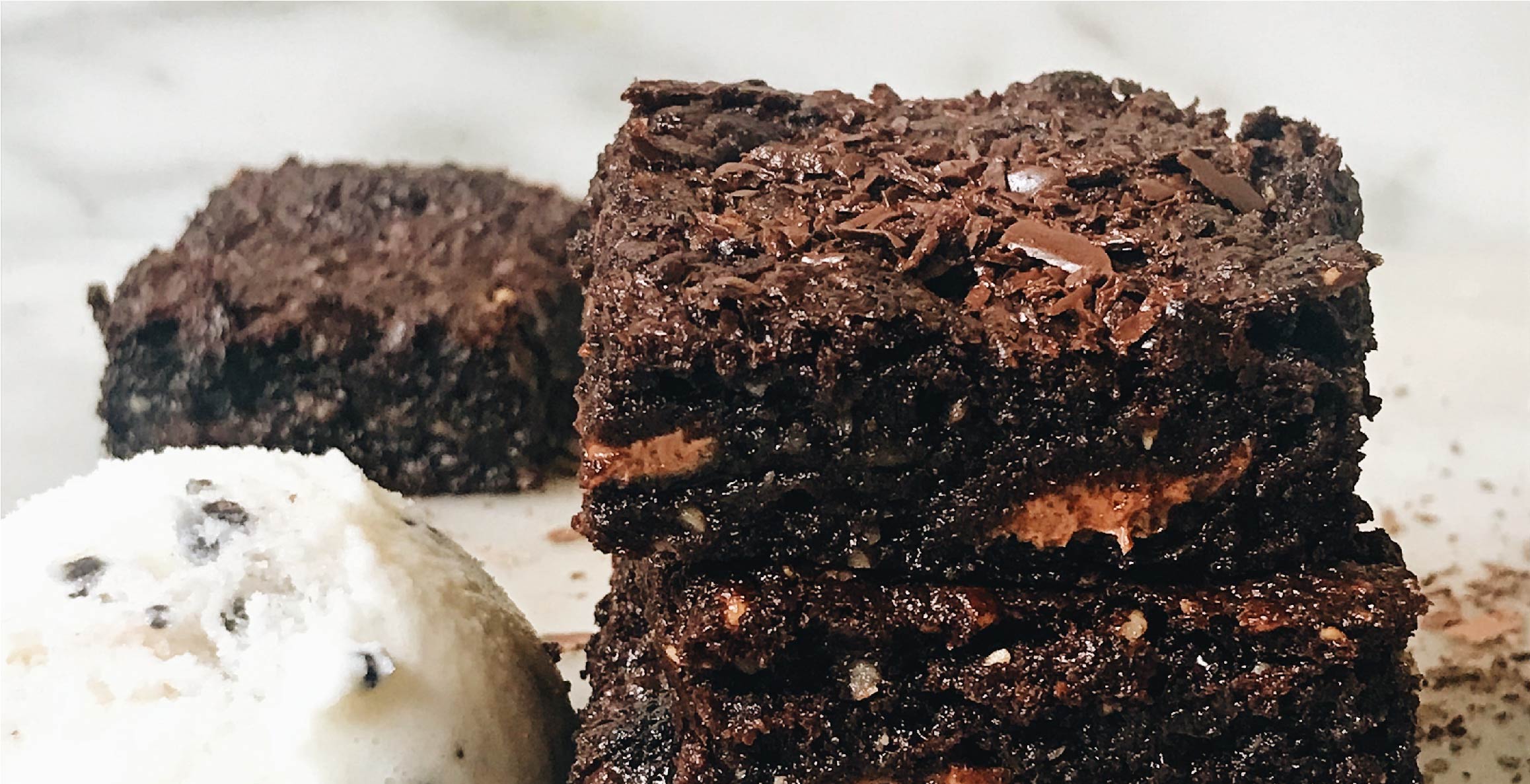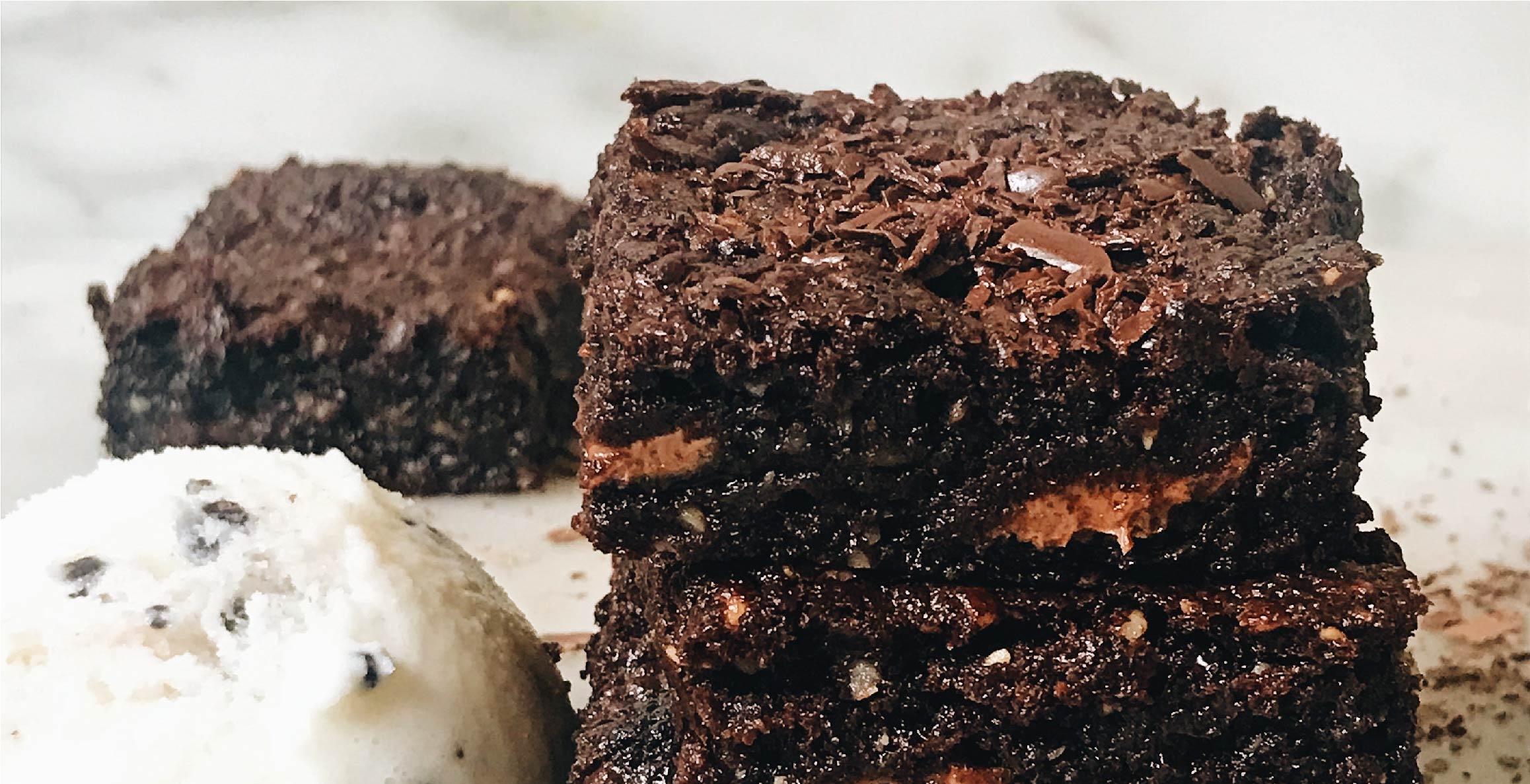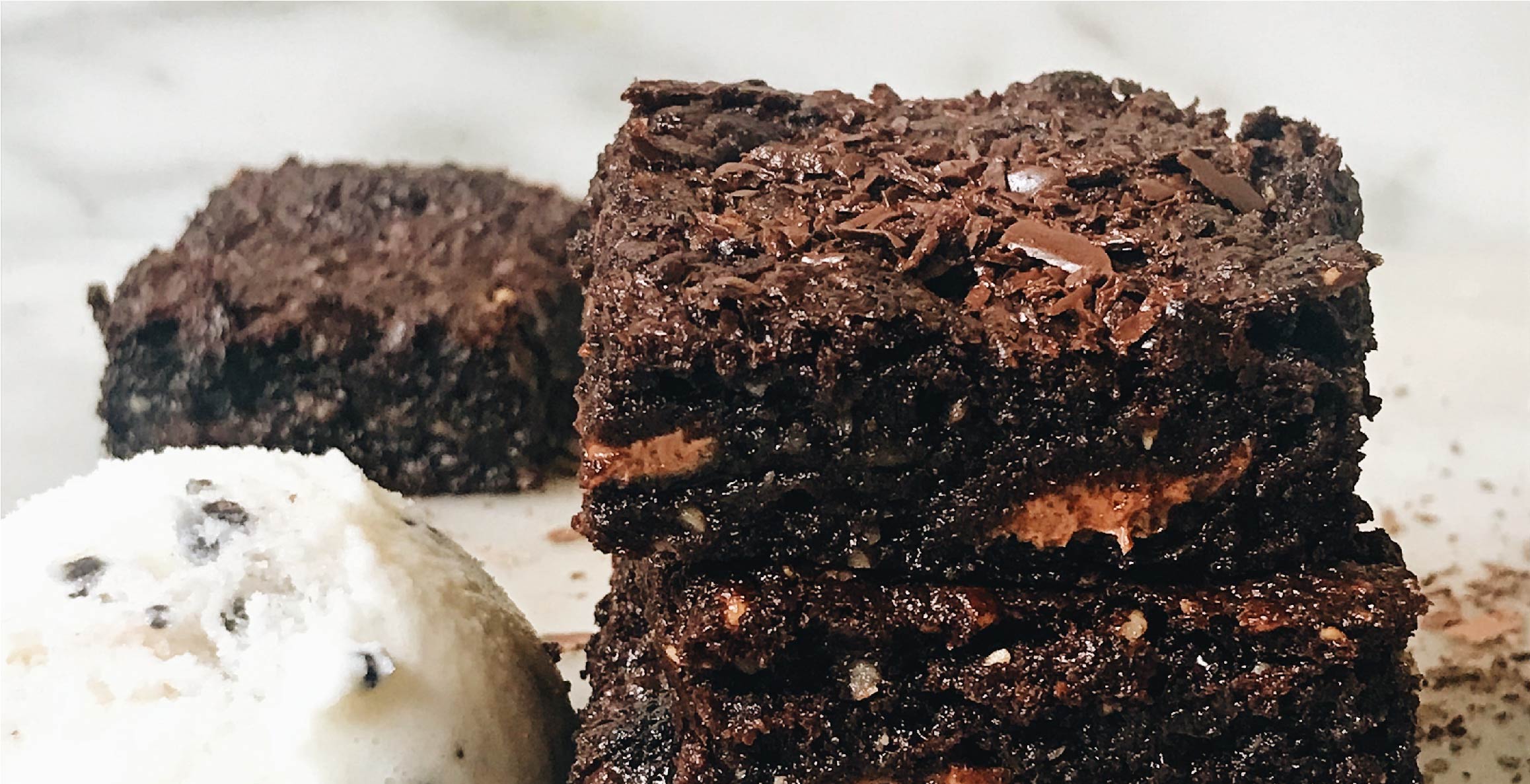 45 minutes

Makes 16-20 Squares

Beginner
Method
STEP 1
Preheat oven to 180 degrees celsius and then grease and line a 20cm x 20cm baking pan with baking paper.
STEP 2
Place butter and dark chocolate in a heat proof bowl over a pot of simmering water. (Double boiler). Stir to combine the two. Take off the heat.
STEP 3
Add sugar to melted chocolate mixture and stir until dissolved. Add the vanilla and the eggs and mix to combine. Add the salt, cocoa and almond meal and fold through to combine. Fold in the chopped chocolate. Pour into your prepared baking tin. Bake for 25-30 minutes until set on the top and edges. It will still seem a little under done in the middle but as it cools and sets this will set.
STEP 4
Remove from the baking dish using to baking paper overhang and allow to cool on a wire rack for at least 10 minutes, preferably longer, before cutting. If not serving warm you can wait until it has completely cooled.