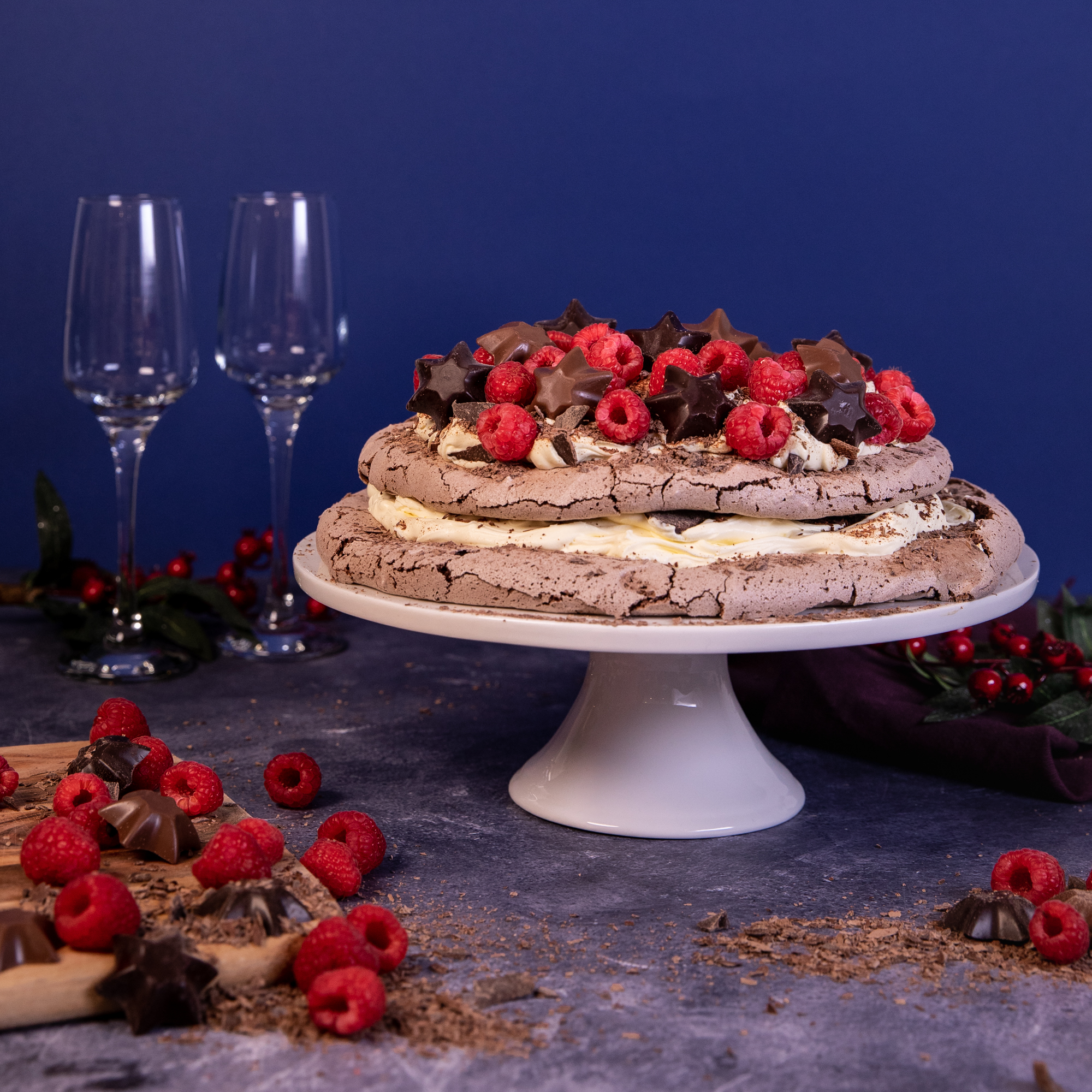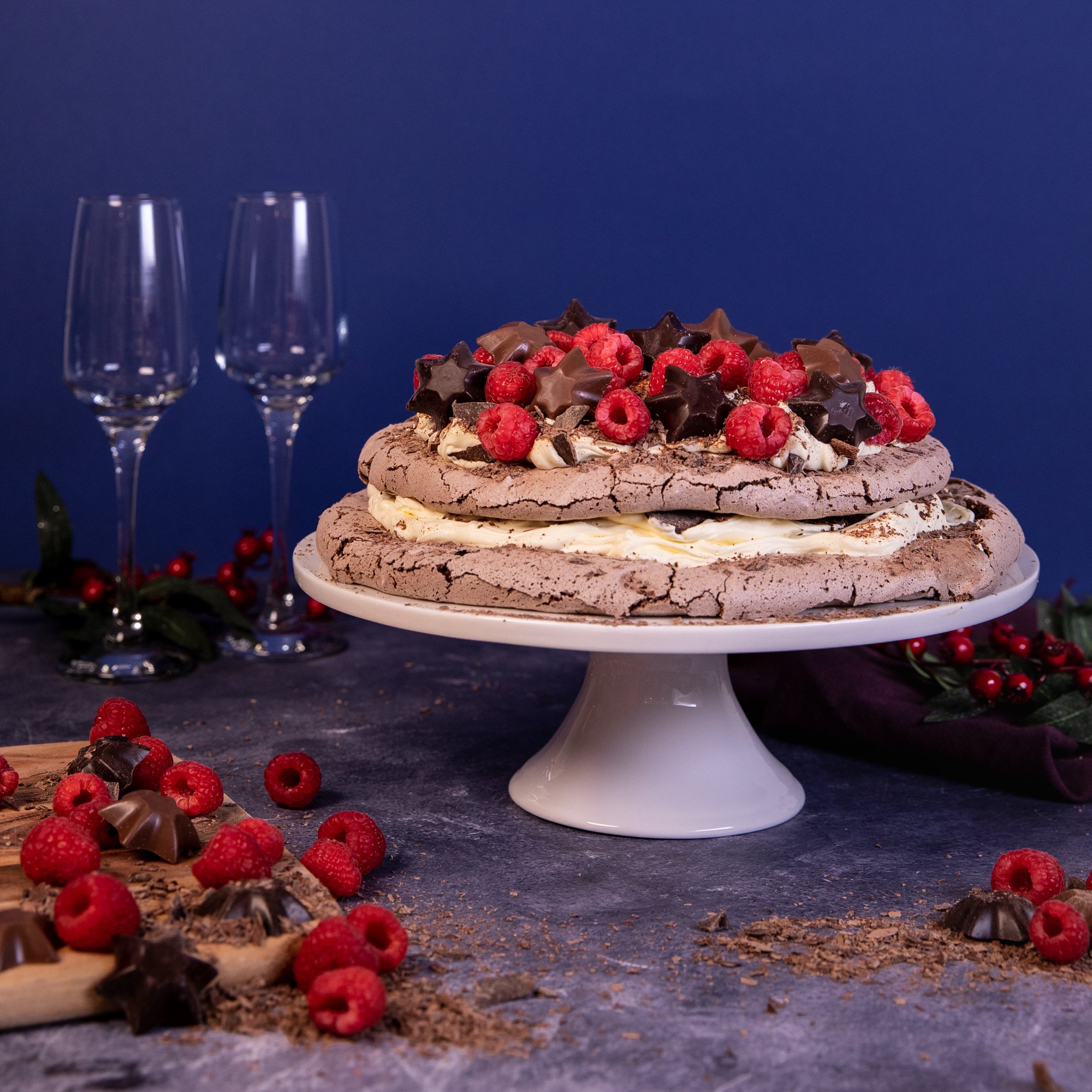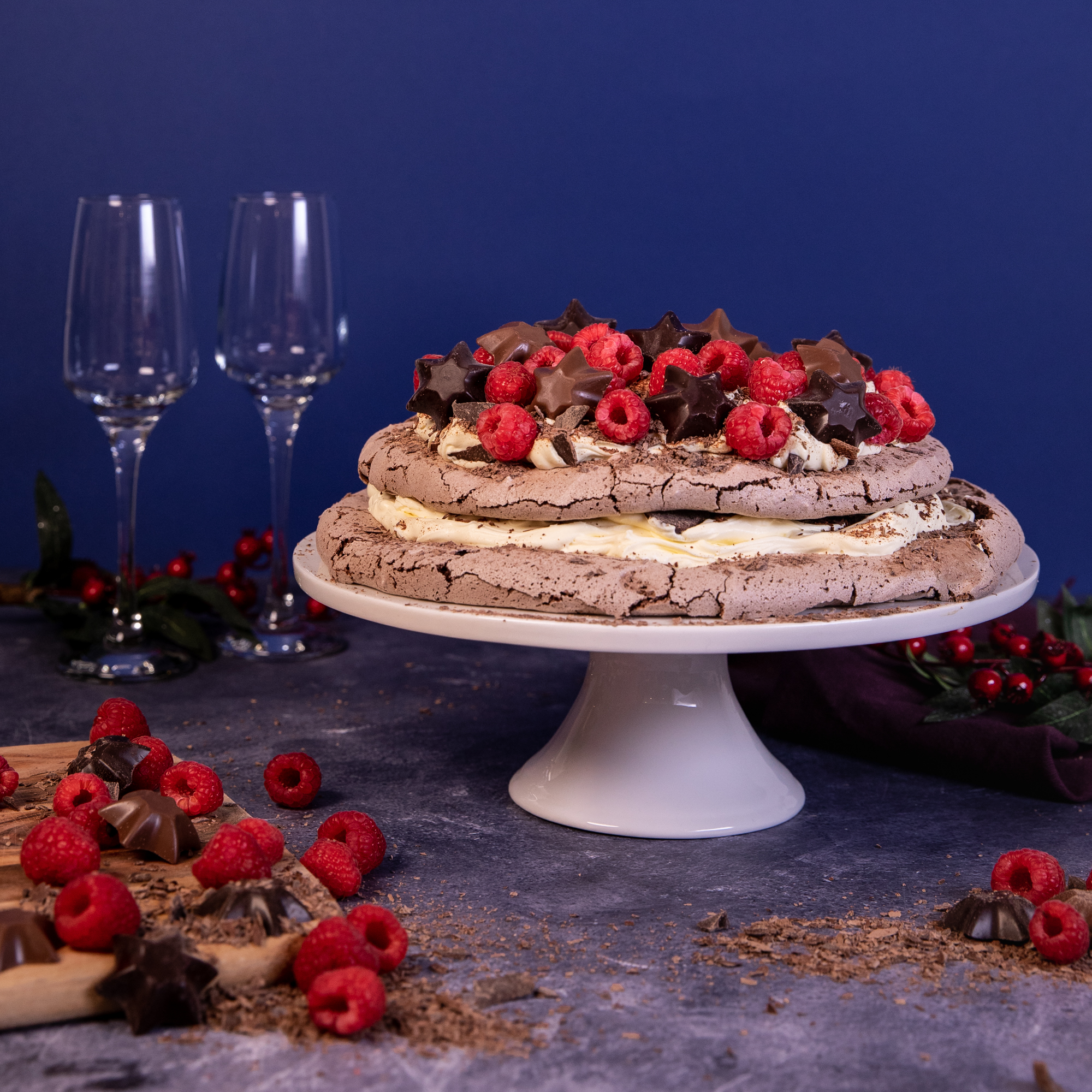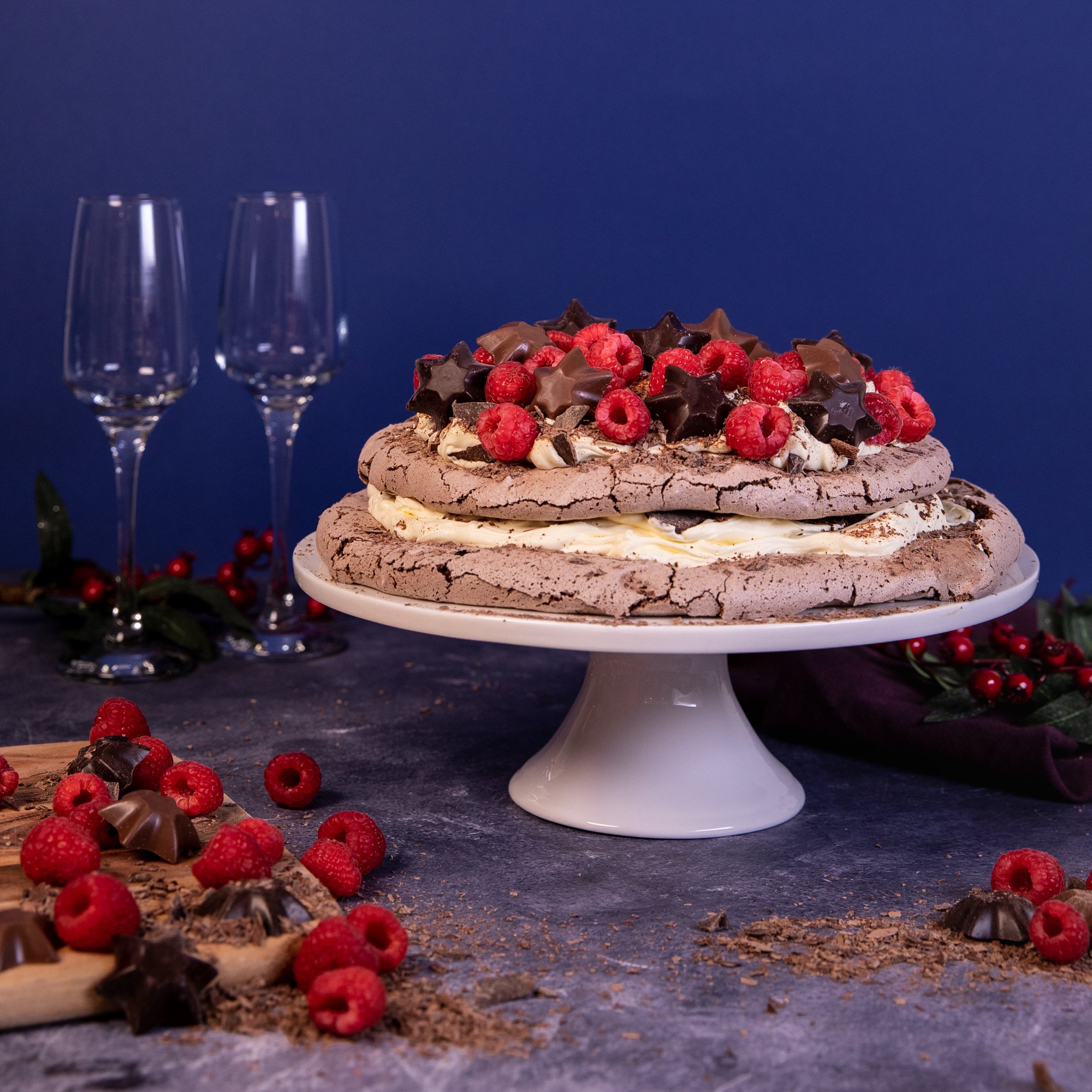 2 hours

Serves 12

Intermediate
Ingredients
6 eggs whites, at room temperature

Pinch of salt

1 ½ cups caster sugar

1 tablespoon Koko Black Cocoa Powder, sifted

250g Cream cheese, softened

1/2 cup pure icing sugar, sifted

1 teaspoon vanilla

2 cups thickened cream

60g
Koko Black Milk Chocolate Shavings
Koko Black stars, Fresh raspberries for decoration

Method
STEP 1
Beat egg whites and salt until stiff peaks form. Gradually add the sugar, 2 tablespoons at a time, beating well between additions until meringue is thick and glossy
STEP 2
Divide mixture in half. Spread one half onto paper lined tray to make 25cm circle, repeat with the remaining mixture to make 2nd layer. Dust each meringue with cocoa powder, using a fine sieve. Using a knife, roughly swirl the cocoa through the meringues.
STEP 3
Bake in a slow oven 140 degrees for 1 hour and 15 minutes or until crisp. Turn the oven off and leave the door open slightly ajar to cool.
STEP 4
Beat cream cheese and icing sugar until smooth then add vanilla and cream, beat until thickened.
STEP 5
Place one meringue onto a serving plate and top with half the cream cheese mixture, repeat with second layer and remaining cream cheese mixture.
STEP 6
Decorate with Koko Black Milk Chocolate Shavings, chocolate stars and fresh raspberries.