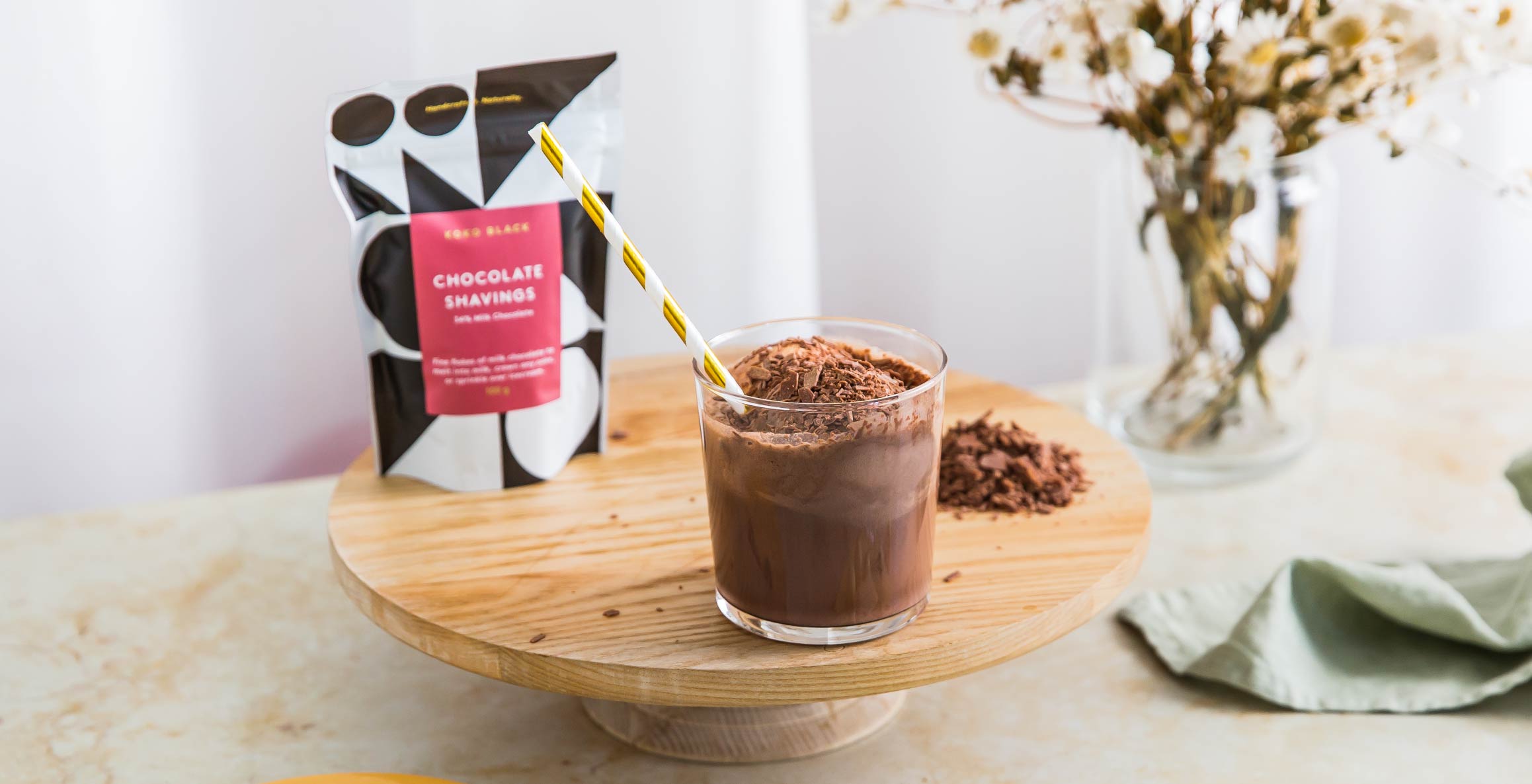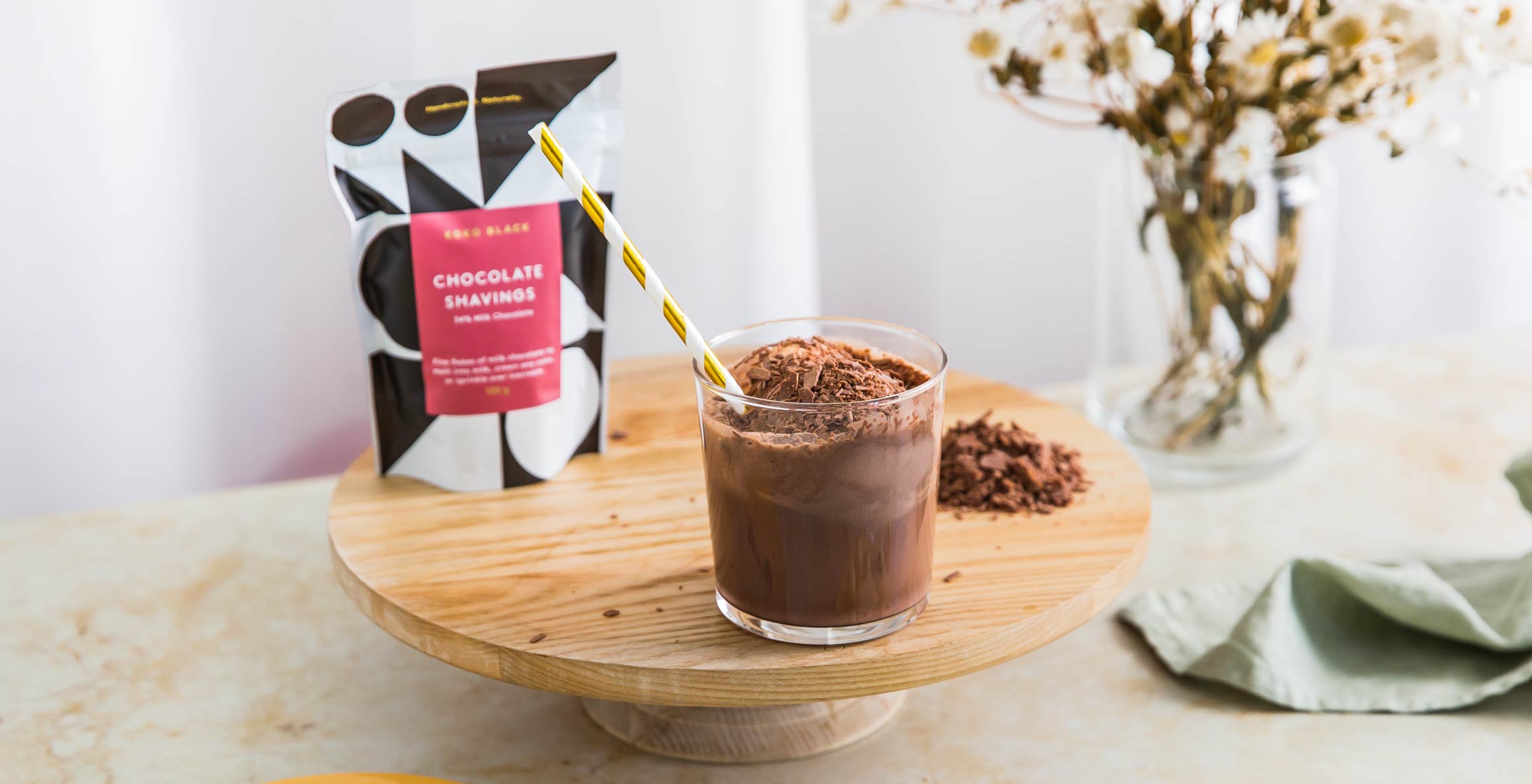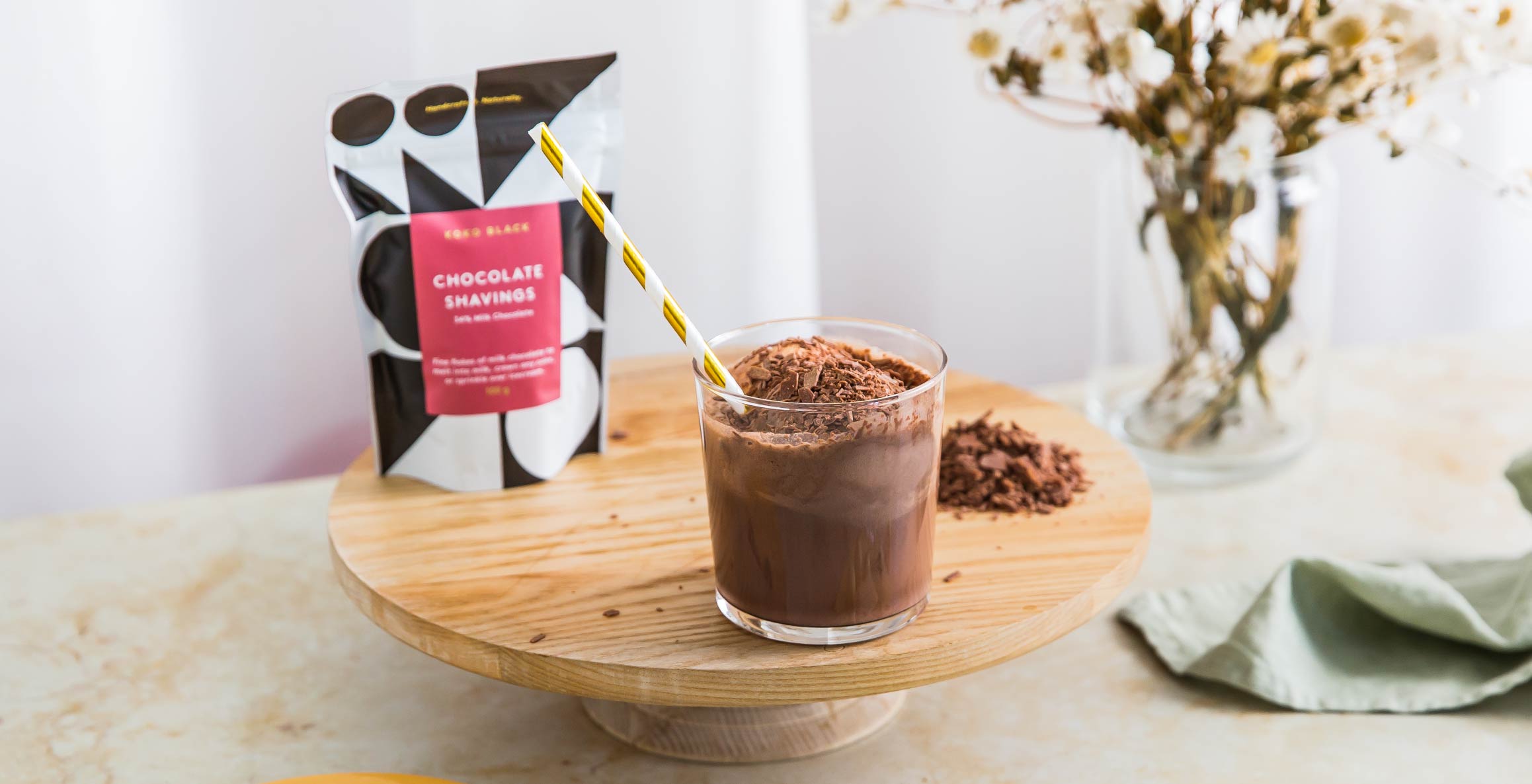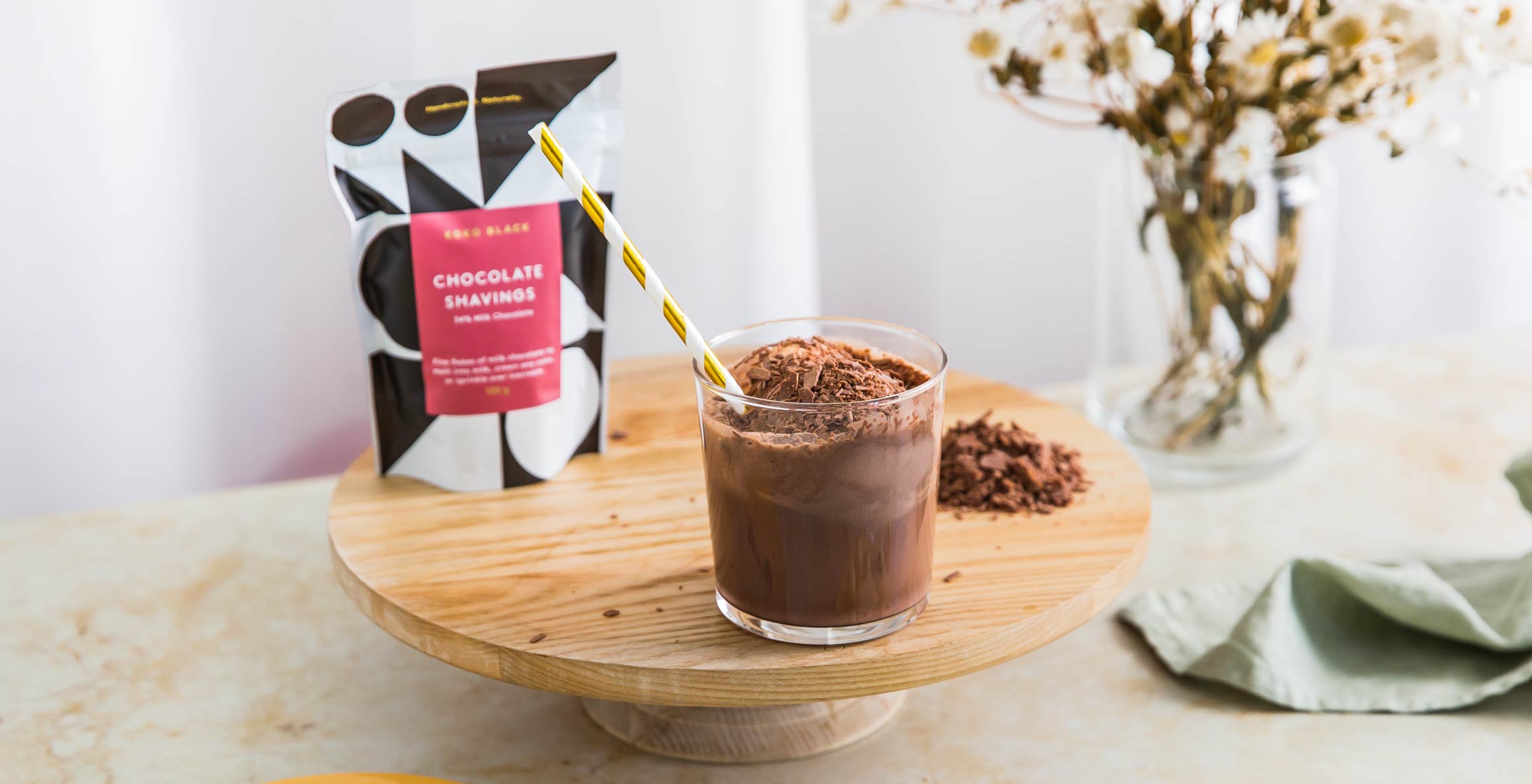 Method
STEP 1
Combine the cream and 1/4 of the milk in a saucepan and stir gently. Once simmering, remove from the heat.
STEP 2
Add our 54% Dark Chocolate Shavings and whisk until completely melted. Allow to cool for 5 mins, then pour the chocolate mixture and the rest of the milk into a jug and combine.
STEP 3
Time to serve! Add 1 scoop each of chocolate & vanilla ice cream to both glasses along with 3-4 ice cubes.
STEP 4
Divide the chocolate mixture between each glass, pouring directly over the ice cream.
STEP 5
Finish with a sprinkling of 54% Dark Chocolate Shavings.