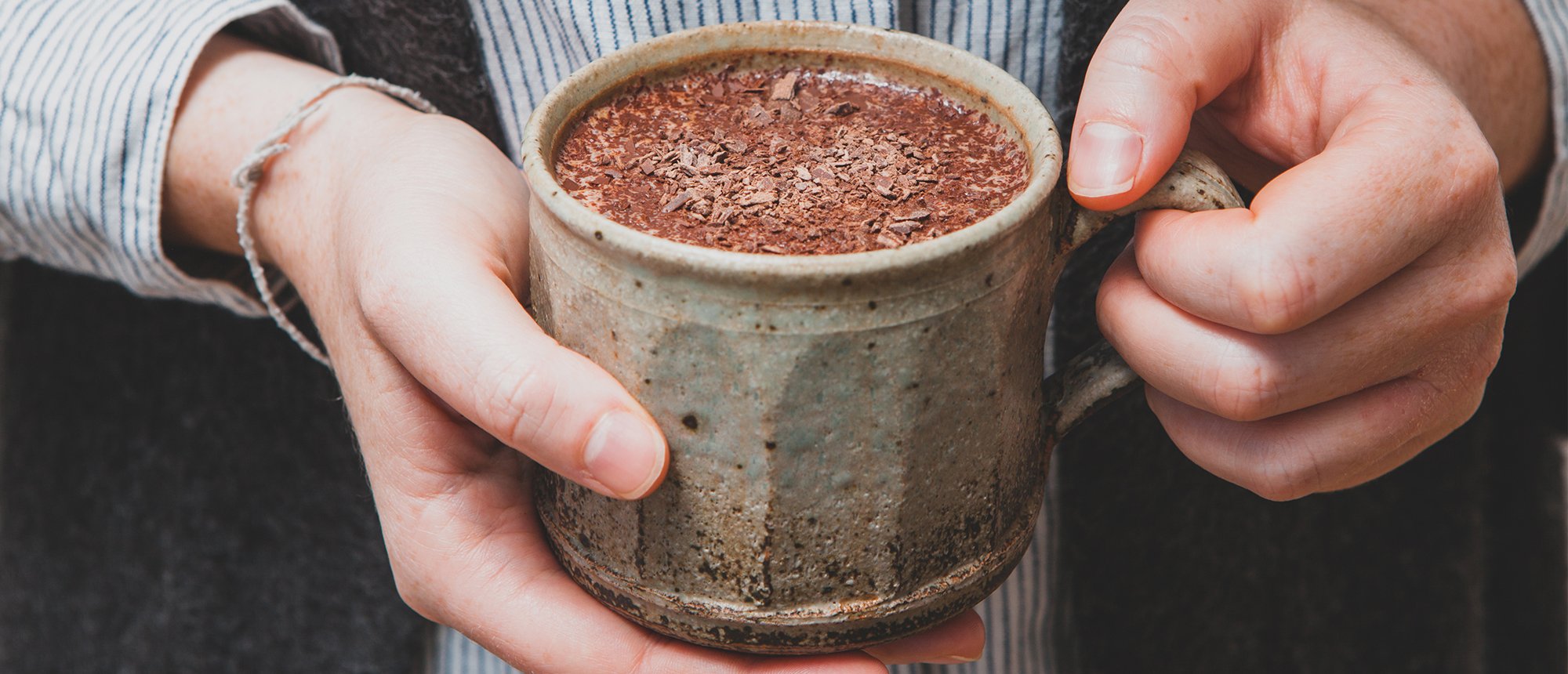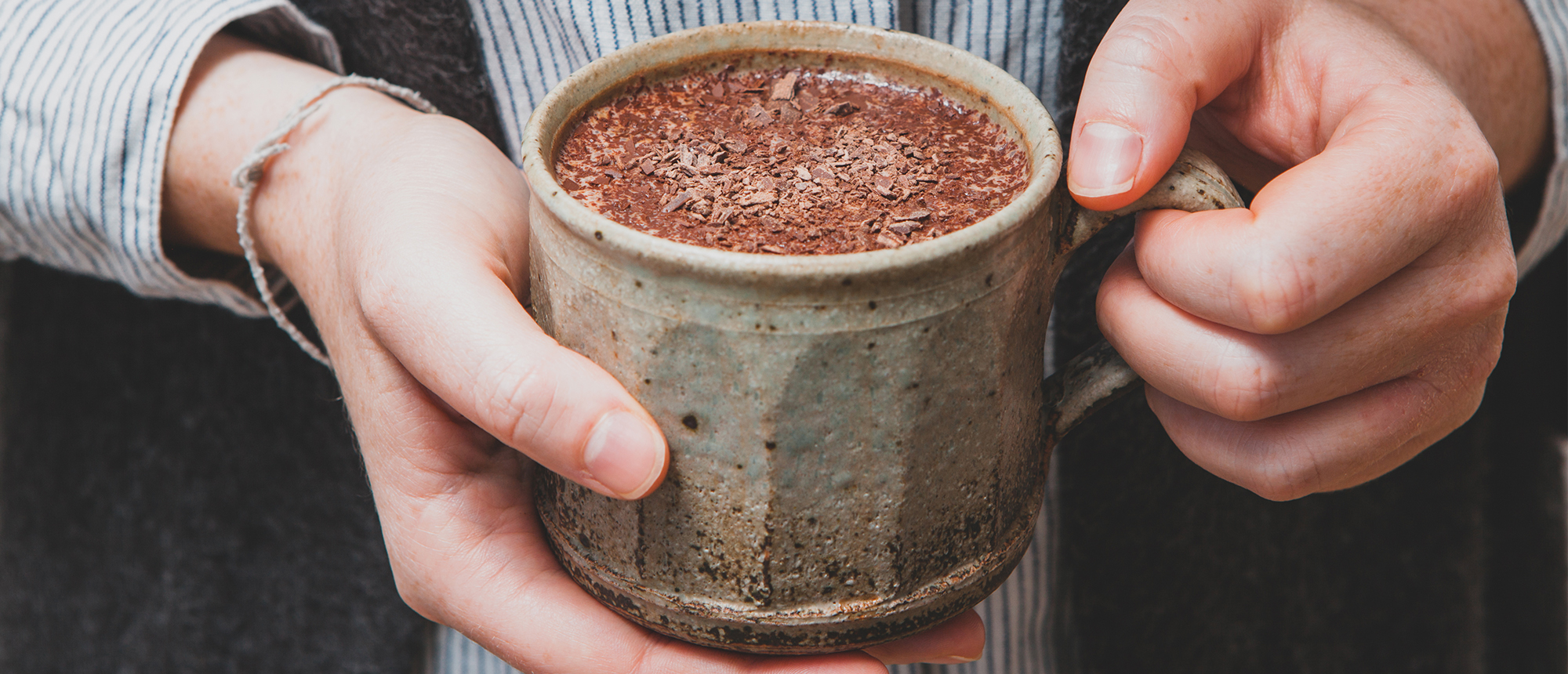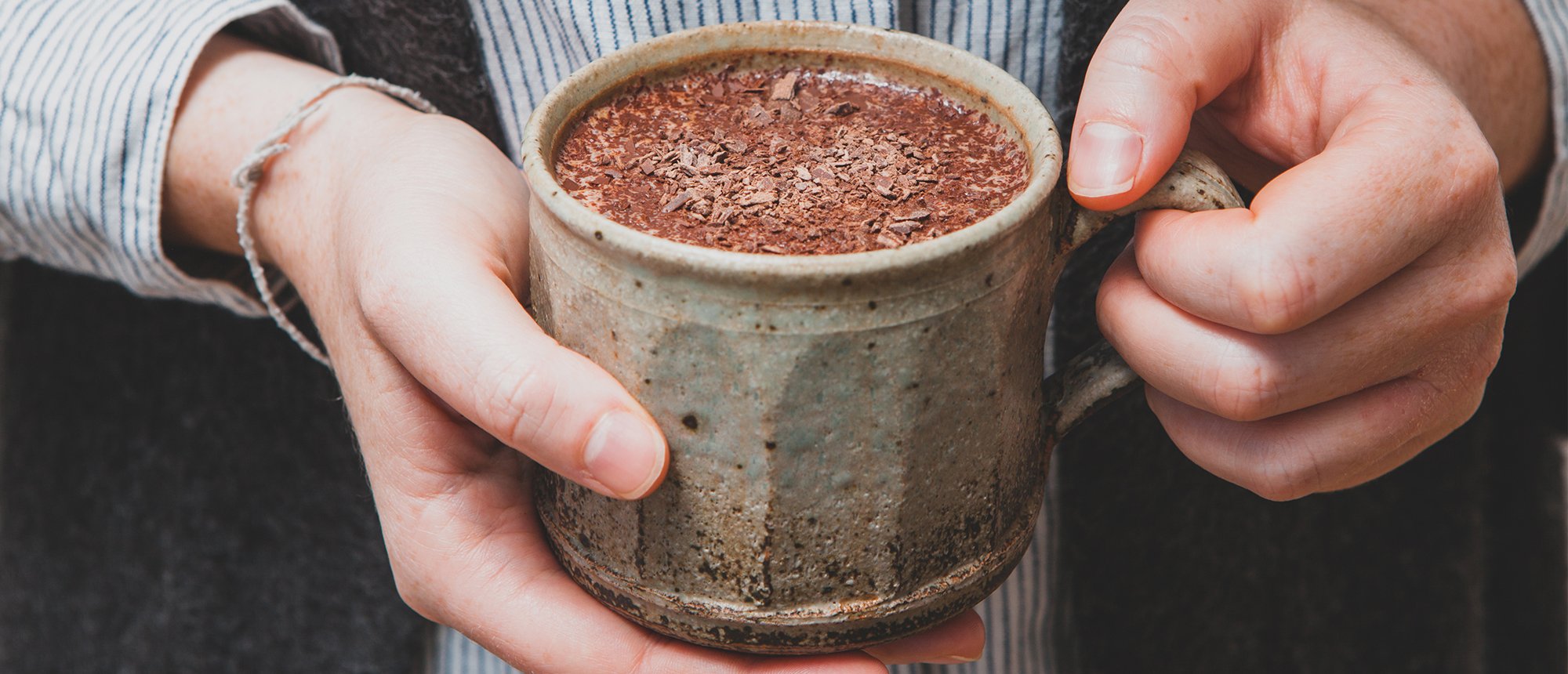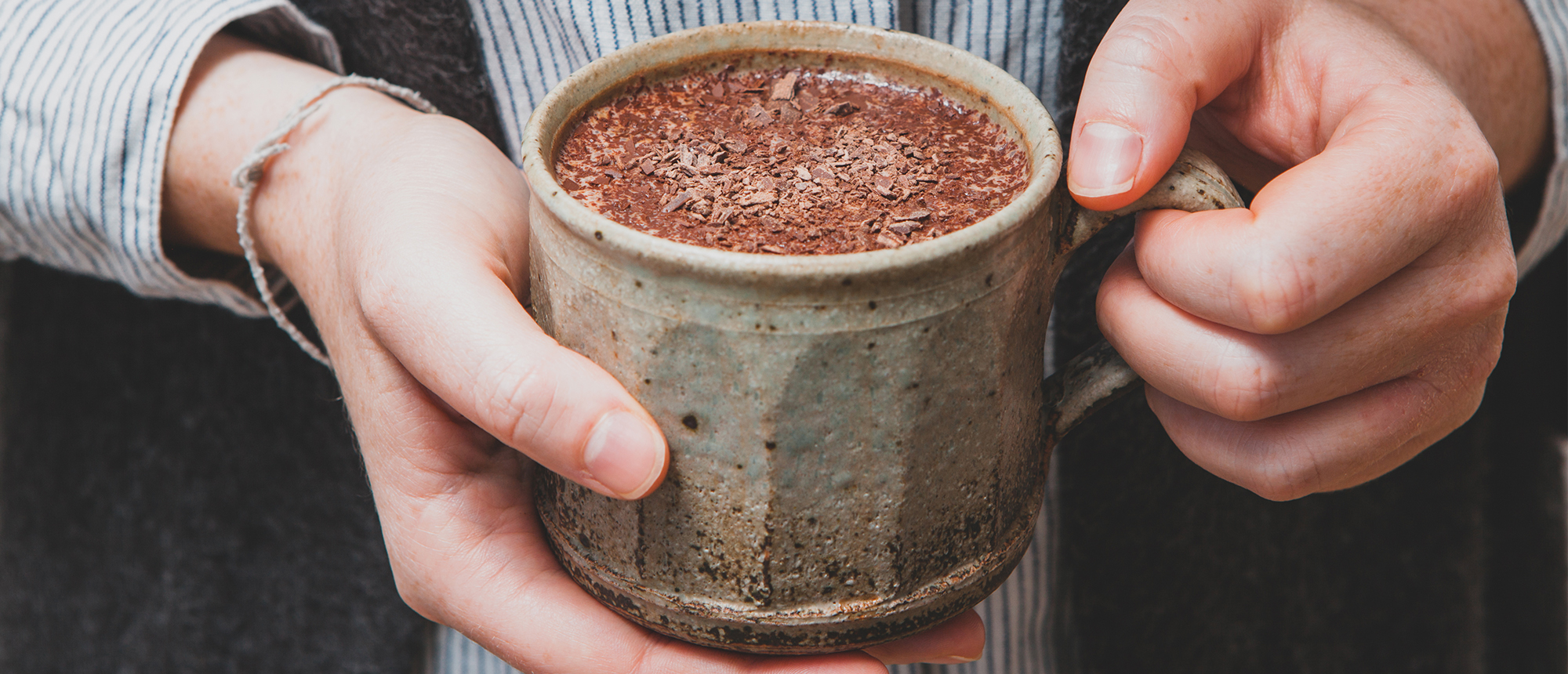 Method
STEP 1
Combine milk and cream in a saucepan and stir gently on low heat.
STEP 2
Once simmering, remove from the heat.
STEP 3
Add our 54% Dark Chocolate Shavings and whisk until completely melted.
STEP 4
Return to the heat and bring the hot chocolate back to a simmer.
STEP 5
Then it's ready! Best sipped somewhere cosy.