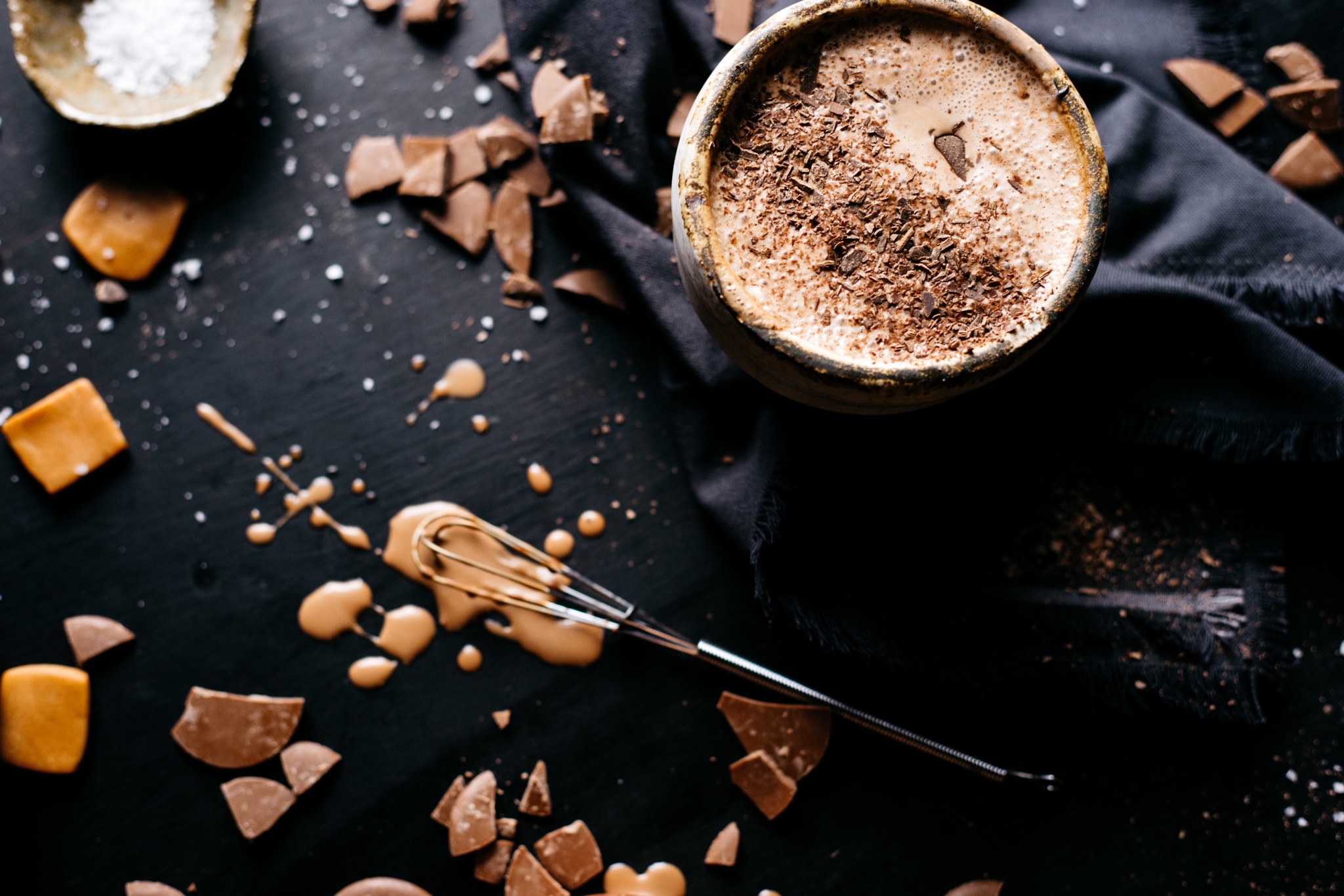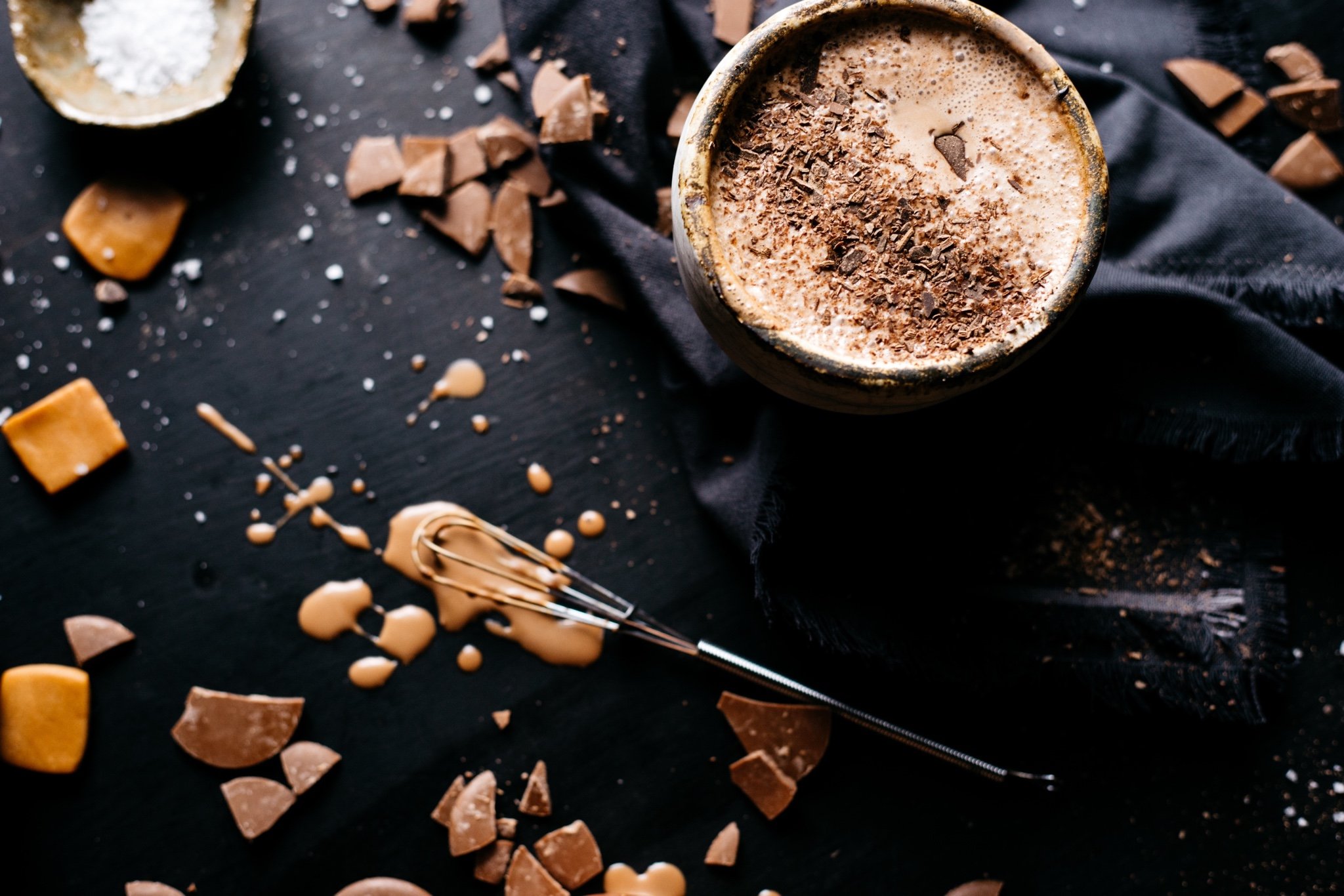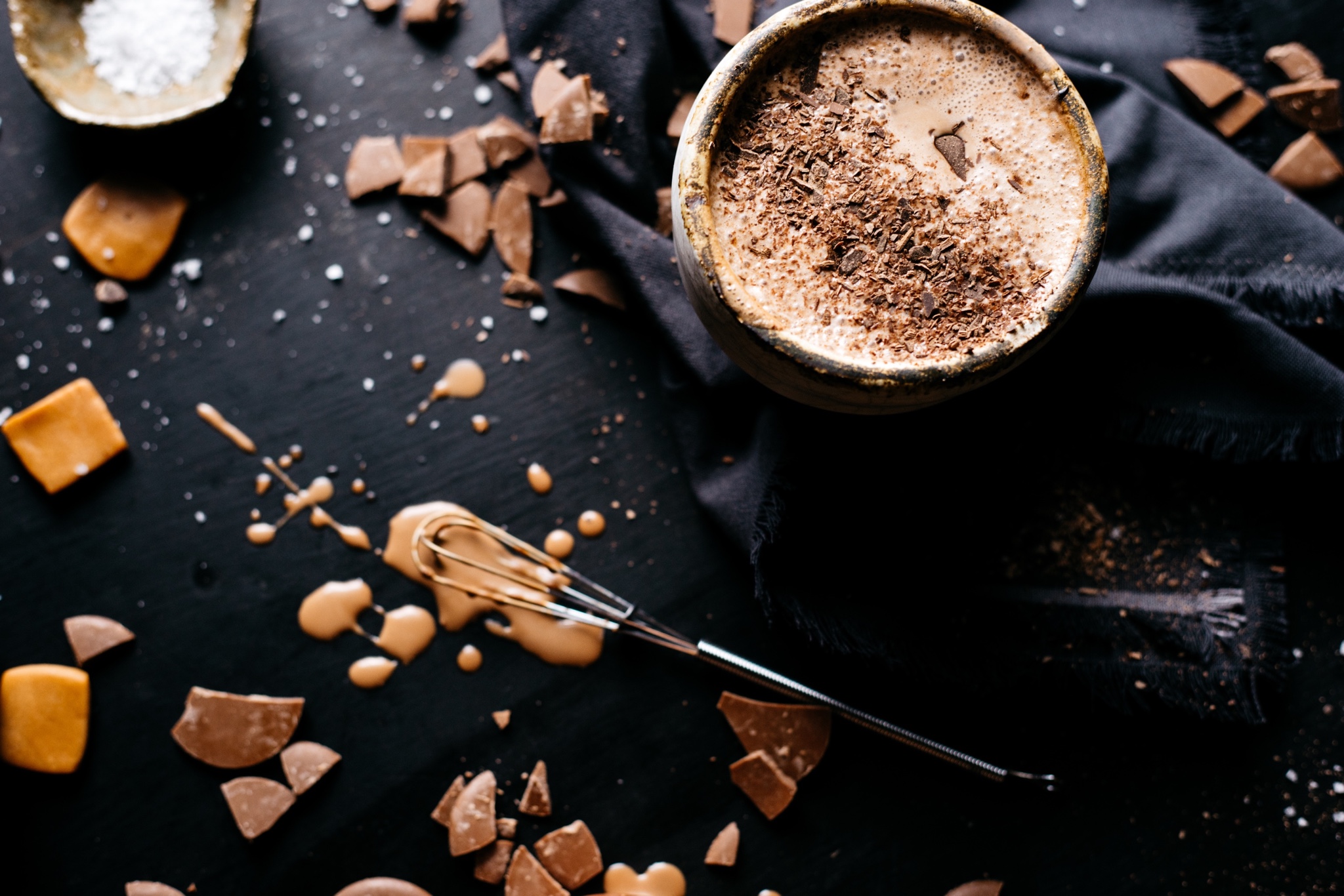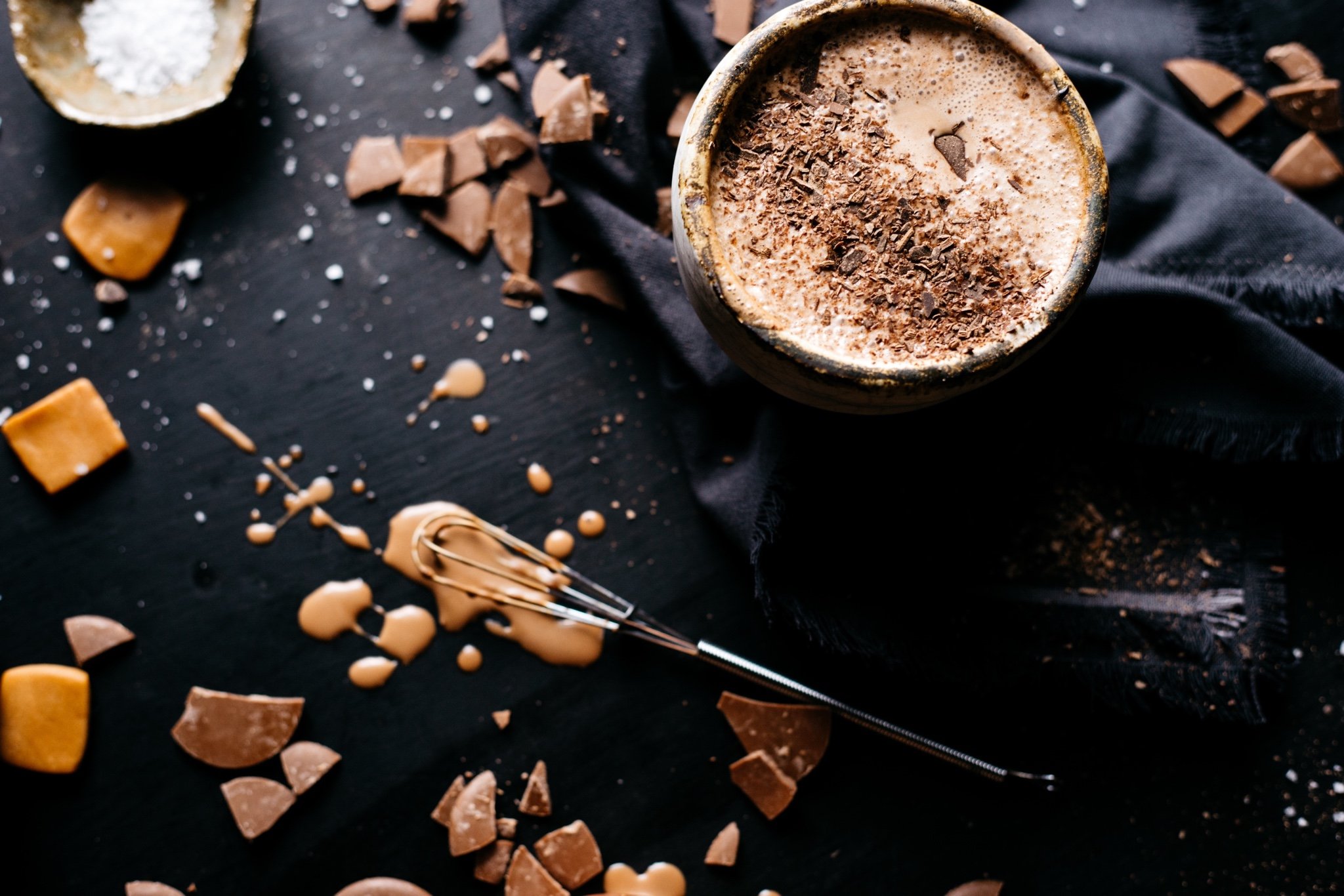 5 - 10 minutes

Serves 4

Beginner
Method
STEP 1
Add the milk, cream and salt to a saucepan and bring to a gentle boil. At the same time, make your caramel by placing the sugar in a thick bottom saucepan over a medium heat.
STEP 2
Caramelise the sugar first until it turns light amber in colour. Add the hot milk mixture little by little to your caramel, stirring continuously.
STEP 3
When all your milk and cream mixture has been combined with the caramel, gently return to the boil.
STEP 4
Sprinkle in Koko Milk Chocolate Dotties, stirring until all melted through.
STEP 5
Pour into your favourite mug and sip slowly, somewhere cosy.