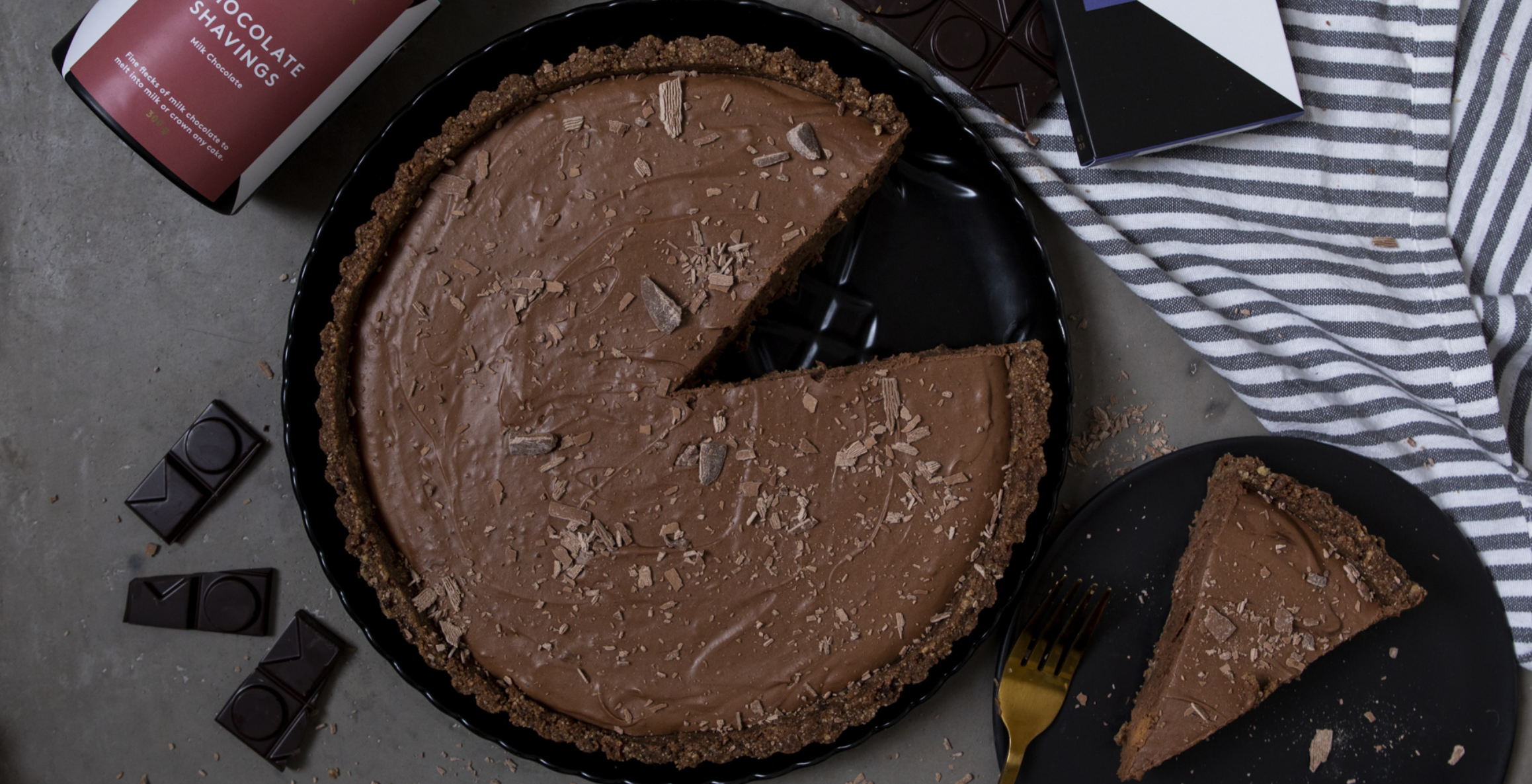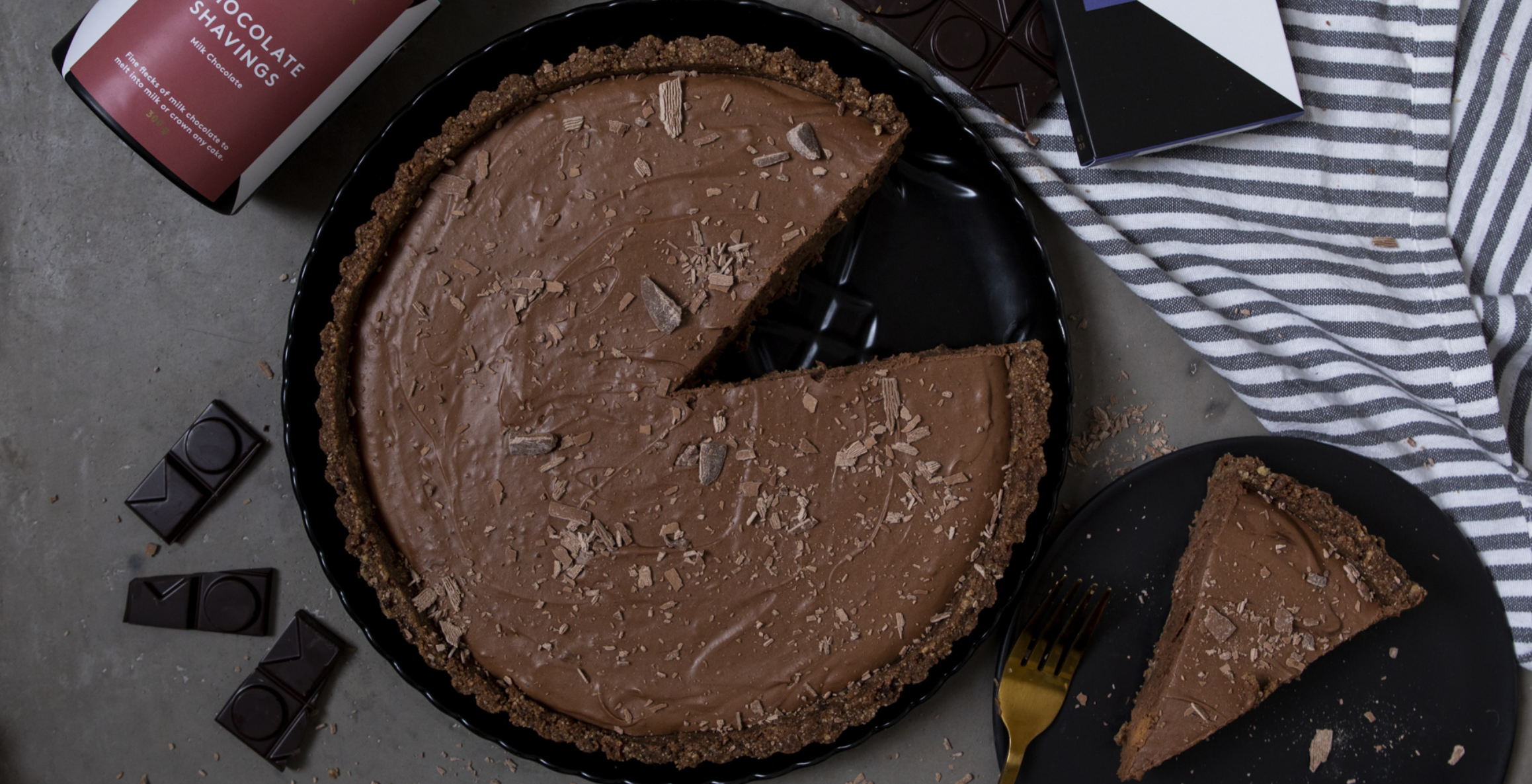 45 minutes

8-12 slices

Beginner
Ingredients
1 block (90g) of Step Into The Dark Chocolate
Koko Black Milk Chocolate Shavings
Optional: Koko Black Cocoa Powder
400-500ml thickened cream
400g plain biscuits (we use Digestive or Arrowroot)
200g butter
¼ cup icing sugar (pure is best)
2 tbsp golden syrup or molasses
1 tbsp vanilla extrac
Method
Place your biscuits of choice into a food processor, and blitz until you have afine crumb.Leave biscuit crumb in food processor.
On the stove or in a microwave safe dish, melt together your butter and golden syrup.
Pour your butter mixture into the food processor, adding optional Koko Black Cocoa Powder (2 tbsp) to the mix if you'd like to create a chocolate base.
In a springform tart tin, press your biscuit mix in evenly, and up the sides ofthe tin. Ensure the crust isn't too thick, but thick enough to support the filling.
Place in fridge for approximately half an hour.
In a saucepan on the stove, melt your Step Into The Dark Chocolate until smooth. Once cooled and smooth, stir in your icing sugar and vanilla extractfor some added sweetness. Set aside.
In a stand mixer or with a hand beater, whisk your cream until you get lovely,billowy stiff peaks. Gently fold in your chocolate and combine well.
Pour cream into the biscuit mould, and spread flat with a spatula. Return tofridge to set for at least 2 hours, before sprinkling with Koko Black Milk Chocolate Shavings to serve.