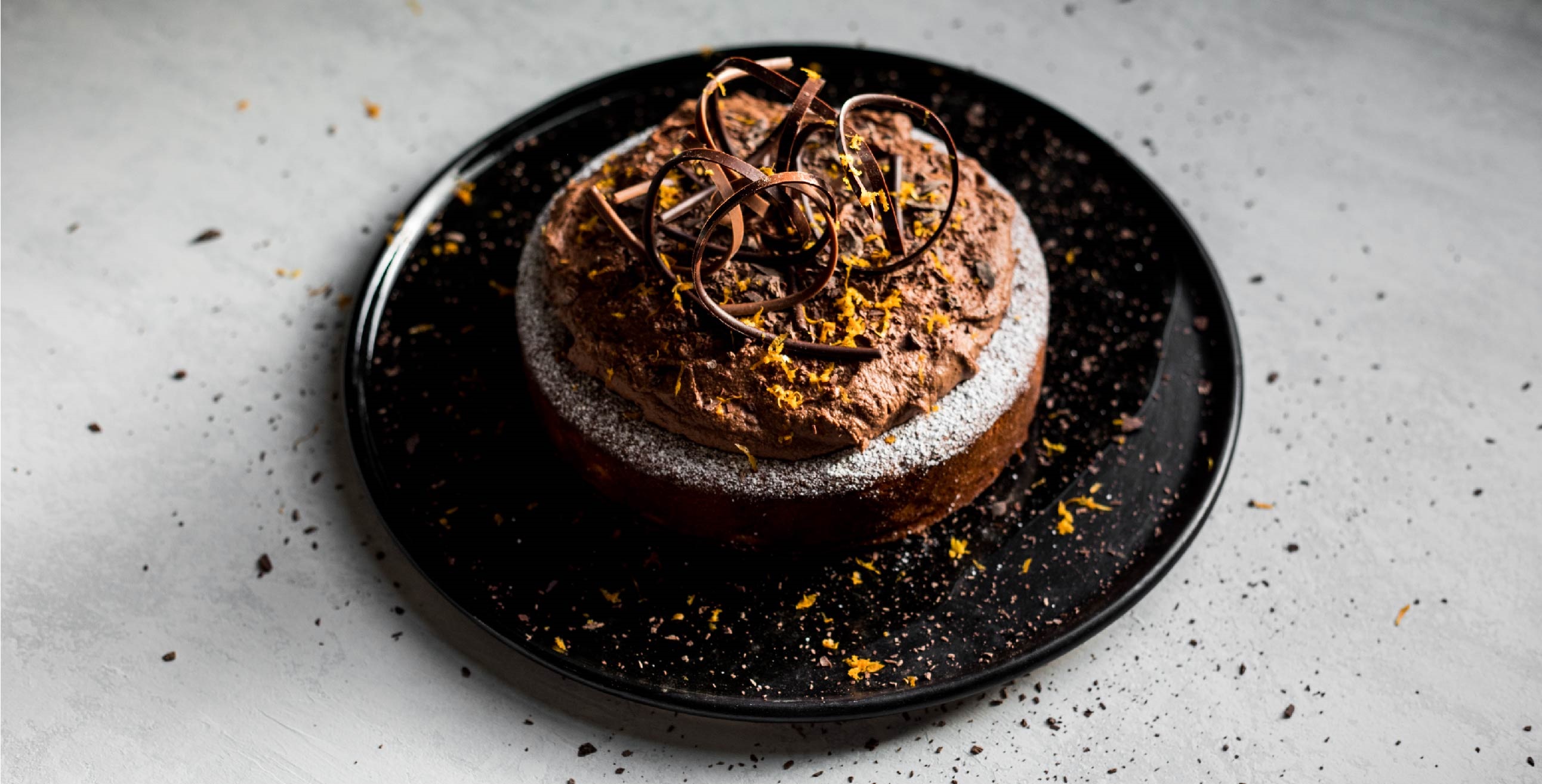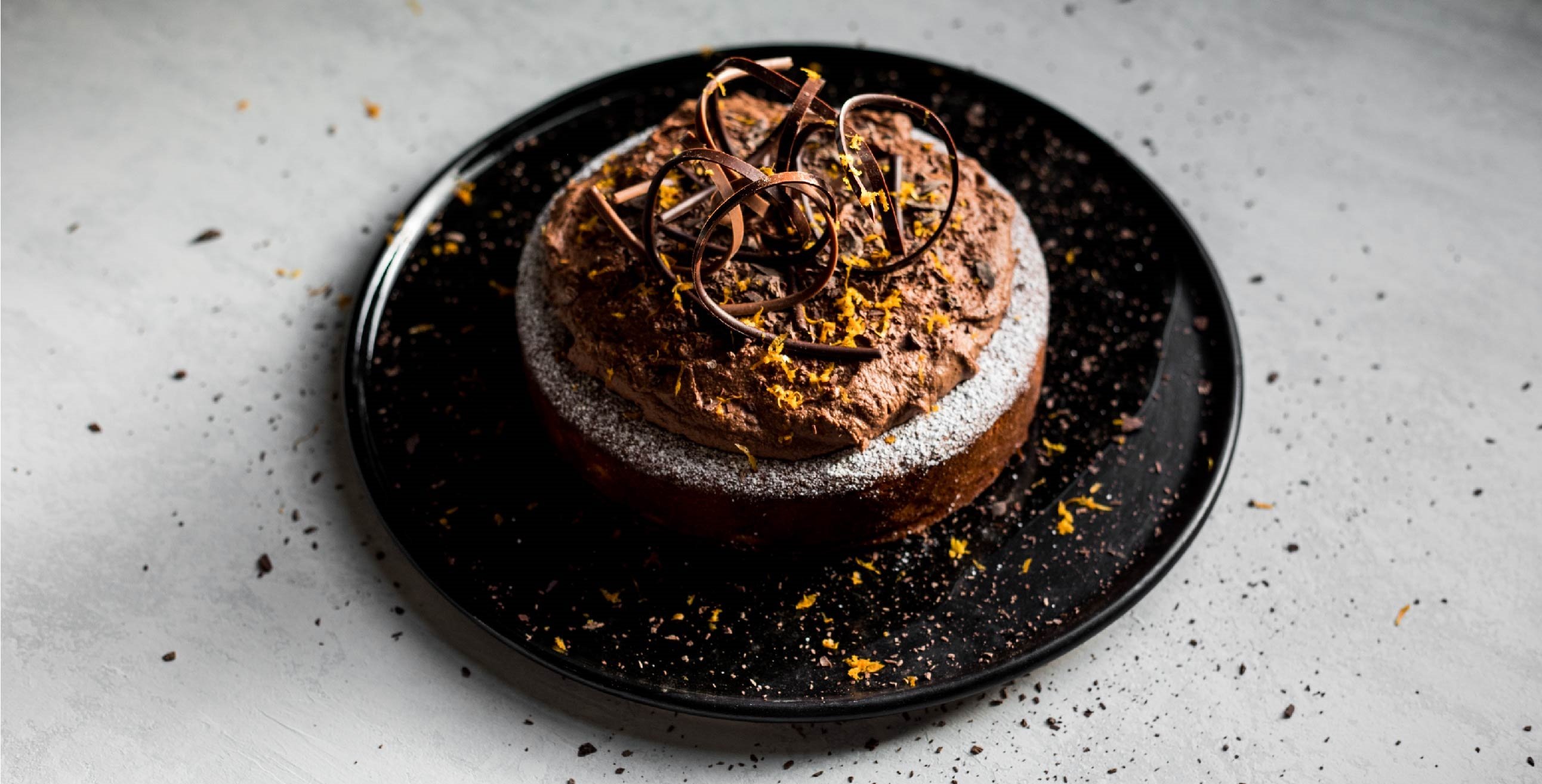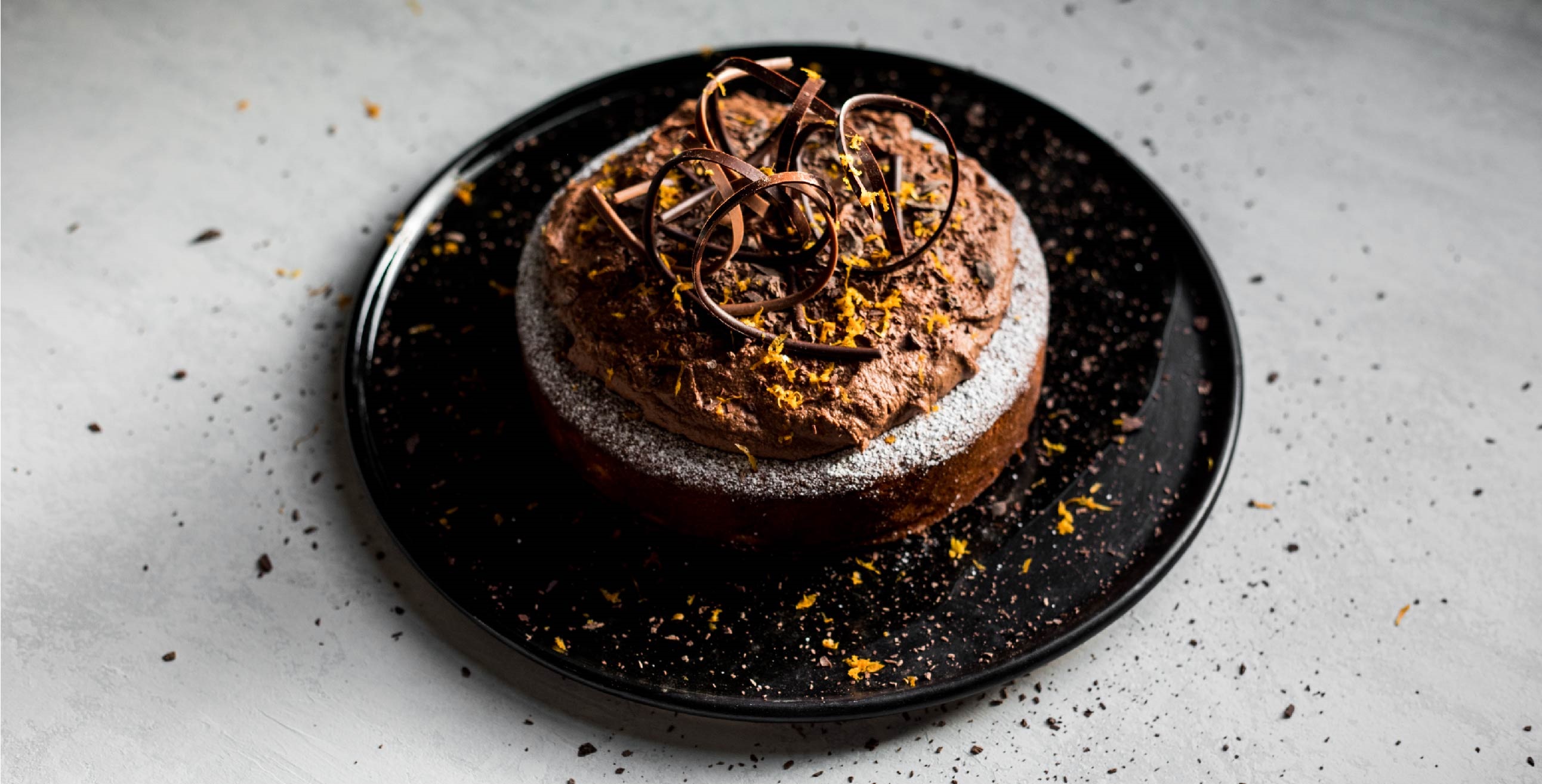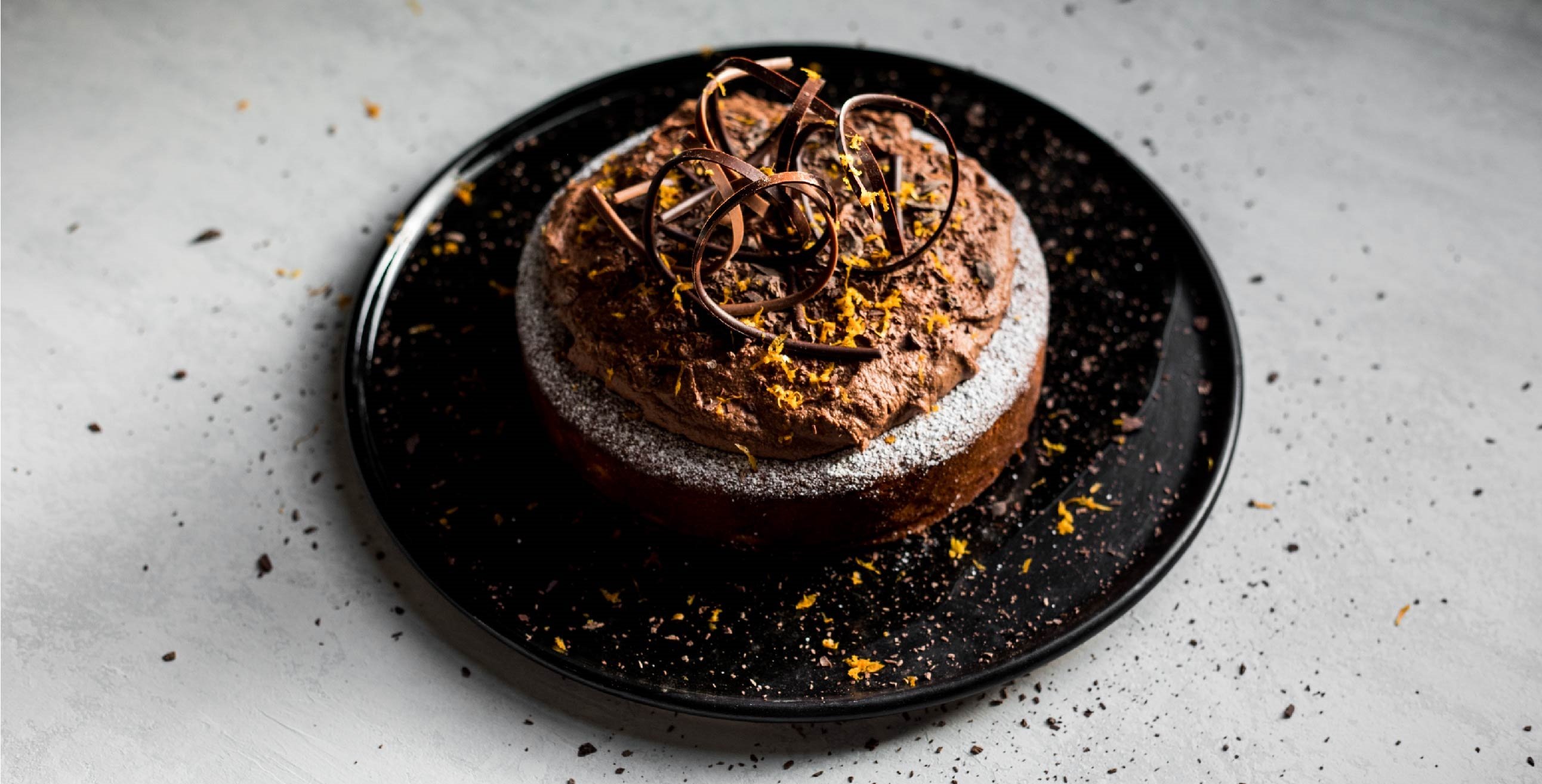 1 hour 50 minutes

Serves 10-12

Beginner
Ingredients
2 oranges
3 eggs
1 cup castor sugar
3 cups (250g) almond meal
1 tsp baking powder
Pinch salt
250ml pouring cream
1 Tbsp Cointreau
Zest of 1 orange
For that extra little indulgence, finish with a sprinkling of Koko Black 54% Dark Chocolate Shavings.
Method
STEP 1
Preheat over to 170C and grease and line a 22cm cake tin.
STEP 2
Trim the top & bottom off the oranges, then place whole oranges in a saucepan of cold water, and bring to the boil. Simmer the oranges for 30 minutes, until soft, then remove and allow to cool. Once cool, purée oranges in a food processor to form a smooth paste.
STEP 3
In a large bowl, whisk eggs & sugar until thick and pale. Add mixture to the oranges and stir to combine. Add almond meal, baking powder, and pinch of salt. Stir to combine.
STEP 4
Pour mixture into the cake tin and bake for 1 hour, or until a skewer comes out dry. Allow cake to cool before icing.
STEP 5
For the Orange Mousse Ganache Melt chocolate in a bowl on top of a saucepan of boiling water, or if you prefer, in the microwave. Add cream, Cointreau, and half the finely grated zest of 1 orange. (Reserve the remainder of the zest to decorate the top of the cake.) Mix ingredients together until combined, and refrigerate, covered, for ½ an hour, until cool.
STEP 6
Remove ganache from fridge and beat mixture using an electric beater until thick & stiff. Dollop onto the cake and use a knife dipped in boiling water to roughly spread the mixture across the cake. Decorate with the remainder of the orange zest and serve!