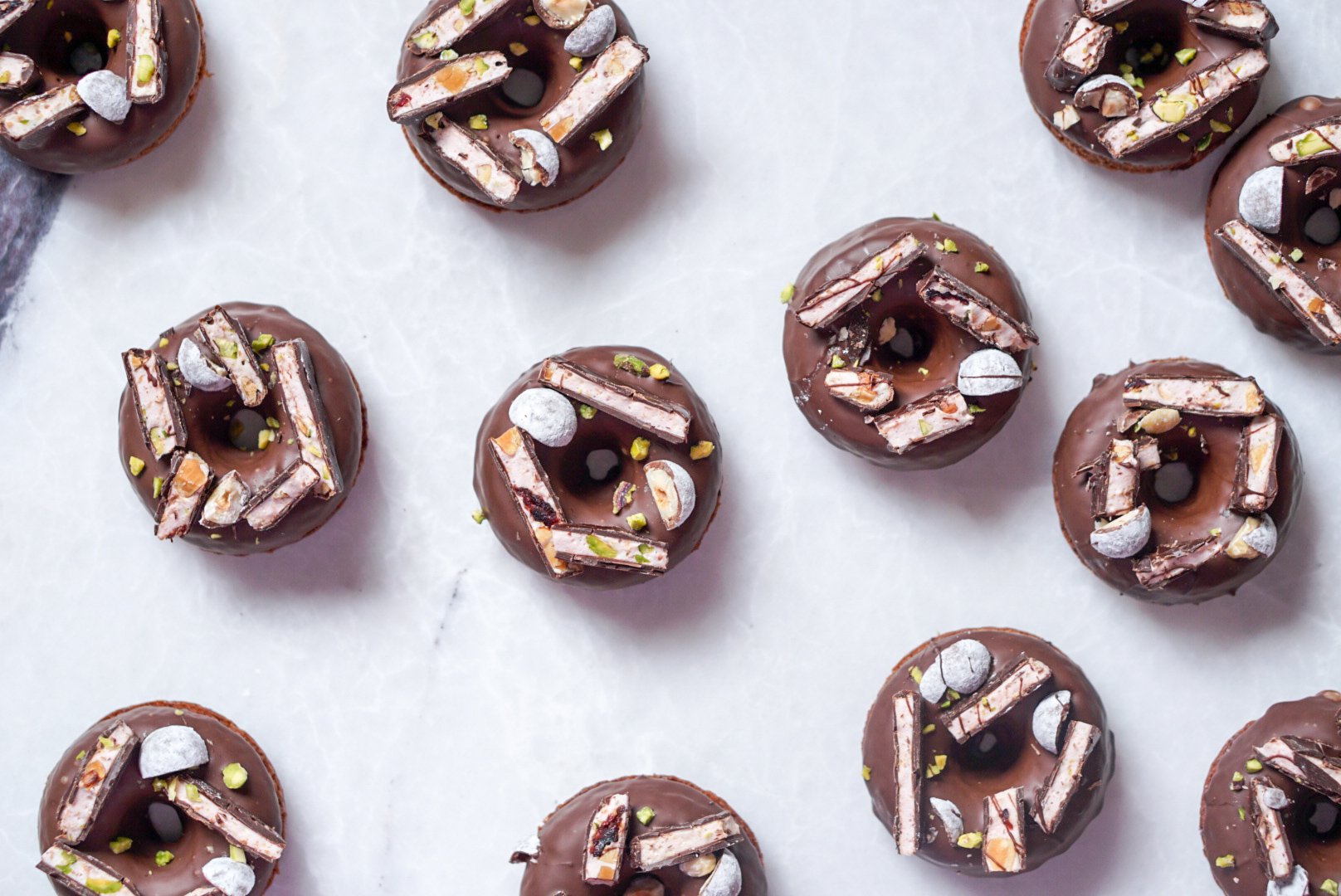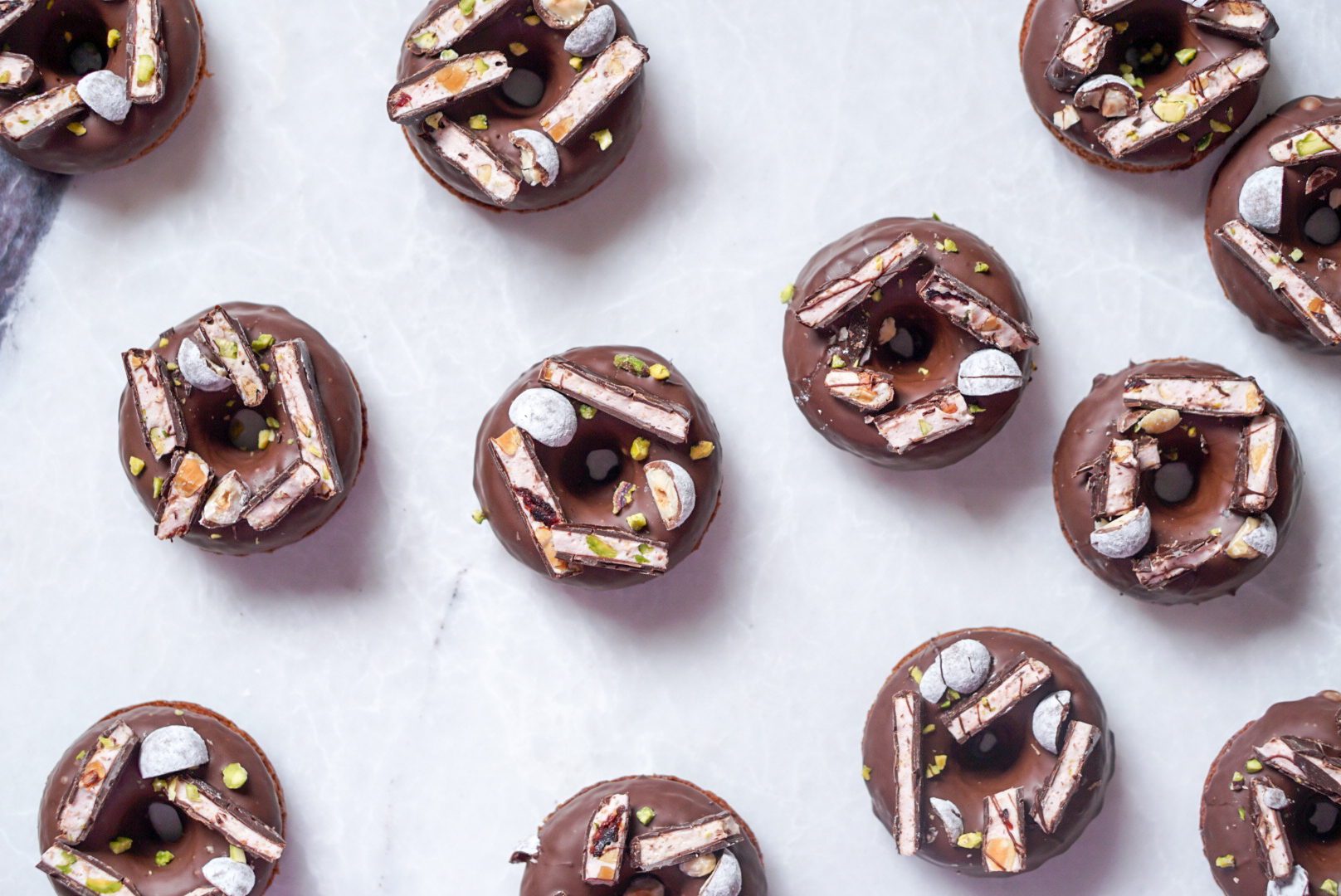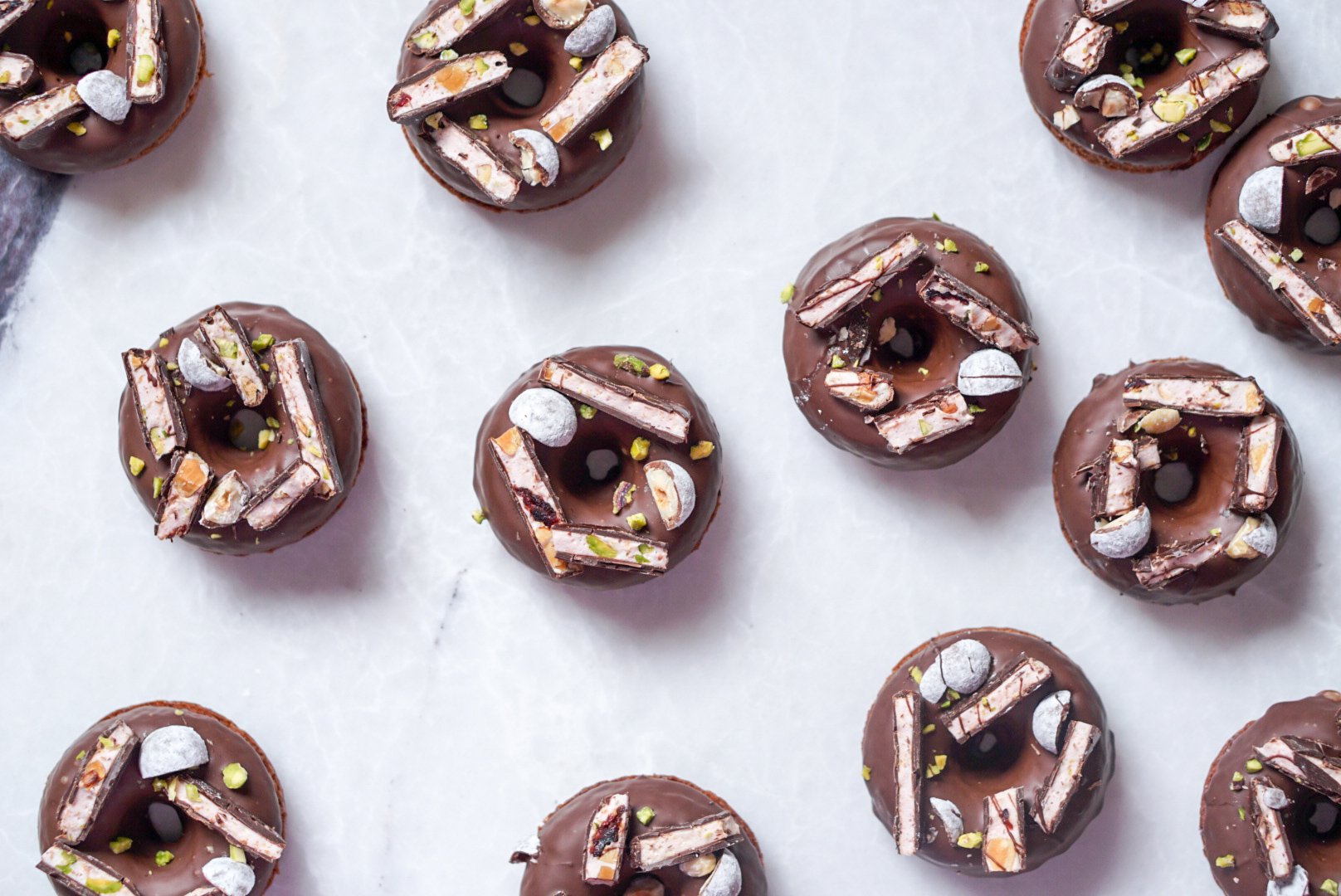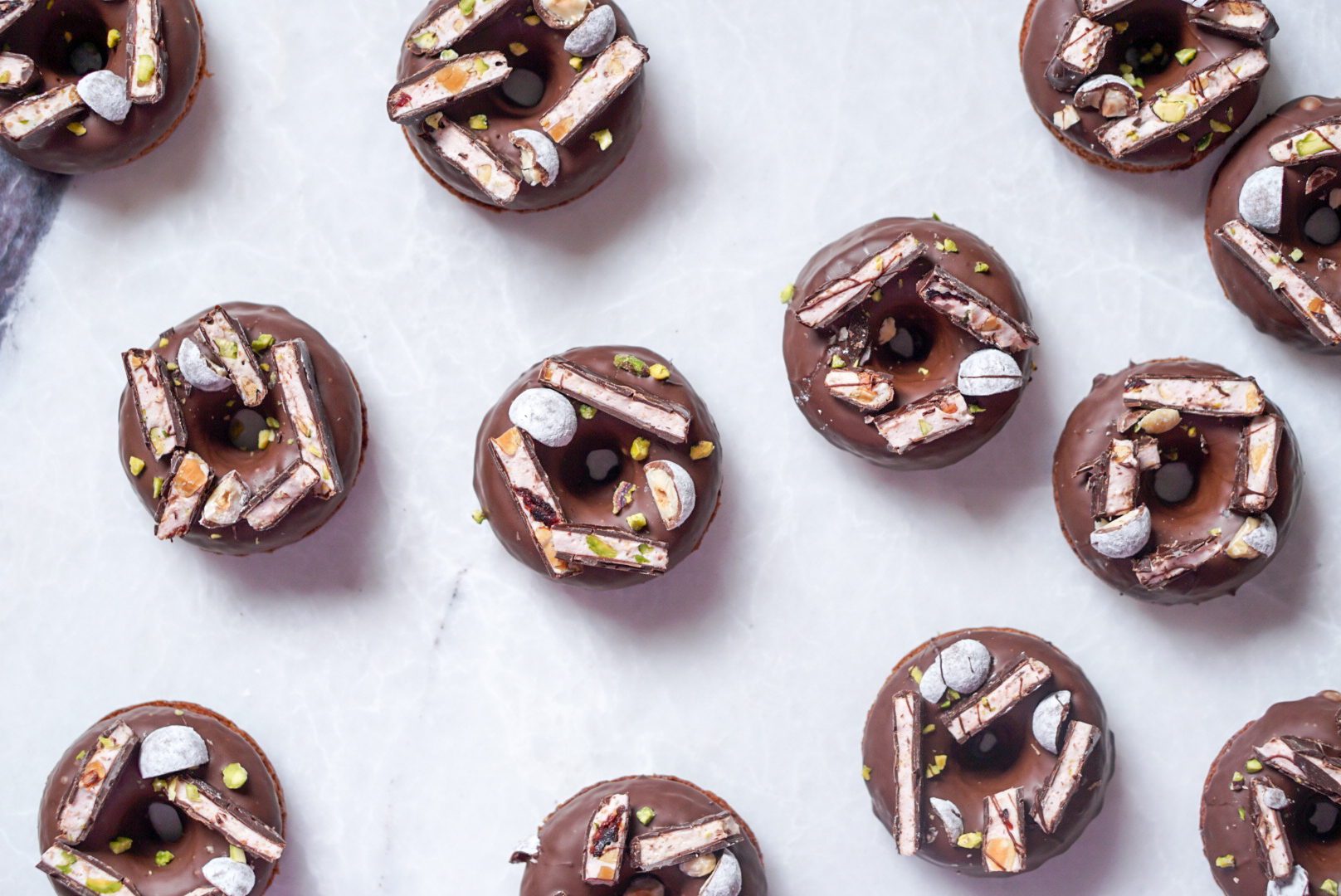 30 - 40 minutes

Serves 12

Intermediate
Method
DOUGHNUTS
STEP 1
Preheat the oven to 170oC (traditional setting, not fan forced).
STEP 2
Sift the self raising flour, cocoa powder and salt in bowl and put it to the side.
STEP 3
In a pot on medium heat, pour in the sugar, milk, vanilla and butter, and stir the ingredients until they melt. Do not let the mix boil. Once it is melted, pour the wet mixture into a large bowl and let it cool for about 5 mins .When all your milk and cream mixture has been combined with the caramel, gently return to the boil.
STEP 4
When the mixture is not hot anymore, add in the egg and the dry ingredients (flour, cocoa powder and salt) and use a hand mixer to blend the ingredients together. The mixture should be smooth and not too runny.
STEP 5
Oil the donut pan and pat the residue with tissue/paper towels. This will help the donuts come out smoothly. Pipe the donut mix into each donut mold, filling it to ¾ high of each mold.
STEP 6
Bake in the oven for 15 minutes. Do the prick test to check if the donuts are baked thoroughly as your oven could be different. Let is sit for one minute and gently take the donuts out of the pan. Leave them on a rack or a tray while you start making your glaze.
GLAZE
STEP 1
Cut the Koko Black Rocky Rogue (dark) and Koko Black Roasted Toasted Hazelnuts into slices and pieces.
STEP 2
In a small microwaveable bowl, melt the Koko Black Chocolate Dotties Dark and the 30ml oil together until the glaze is smooth. Try increments of 10-20 seconds to ensure you don't burn the chocolate.
STEP 3
You can start dipping your donuts. You want to dip the donut inverted with the smoother side downwards into the glaze. Dip it half way, turn it back upright and place it on a rack.
STEP 4
Time to decorate before the chocolate glaze hardens up! Decorate to you liking - we like to start with the larger pieces first (the rocky rogue first, then the hazelnuts and ending with the pistachio sprinkles!). Let it the glaze set before eating!
These donuts are best eaten on the day, otherwise donuts in a container at room temperature overnight, will keep well for consumption the next day.