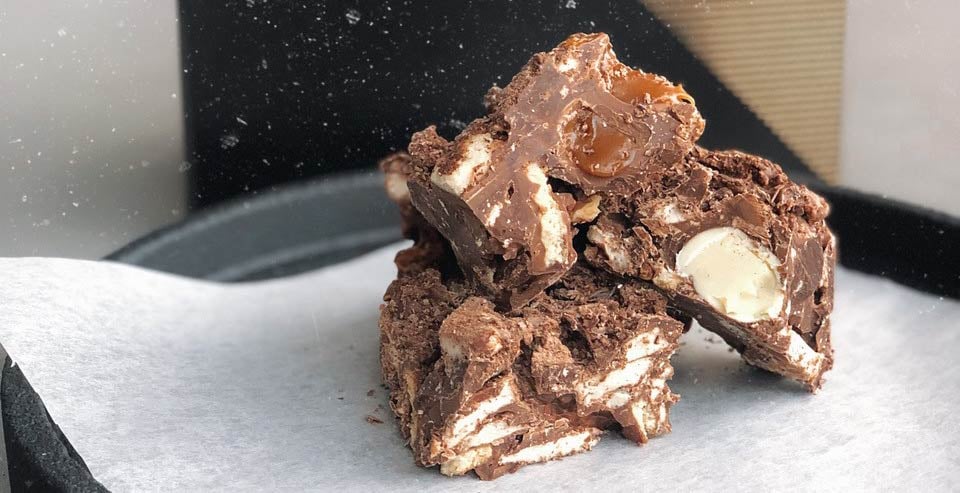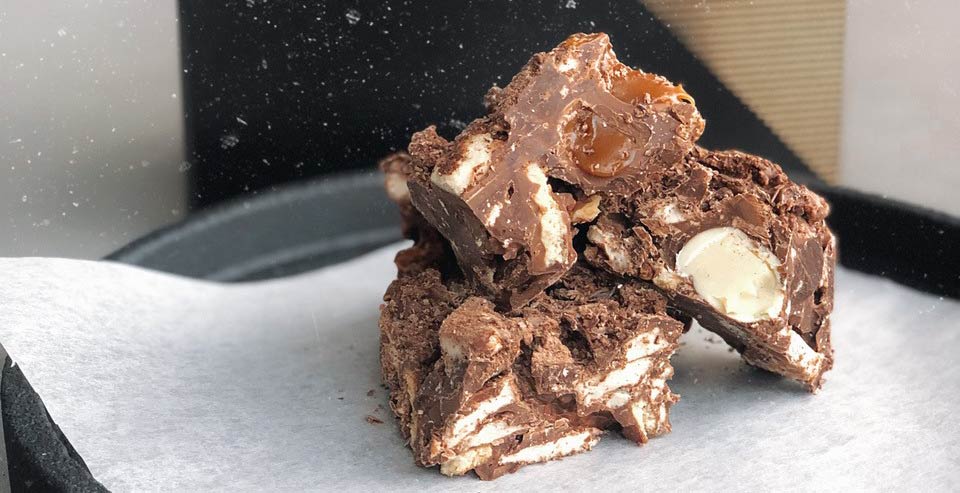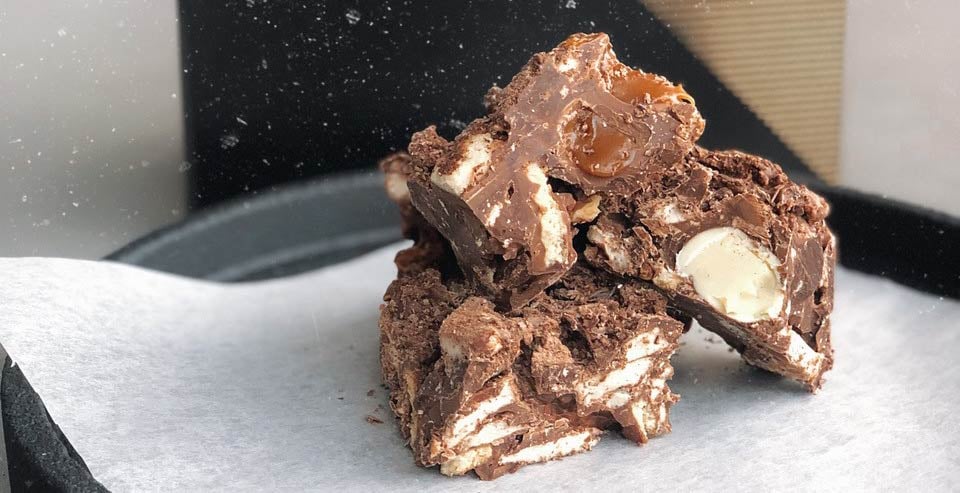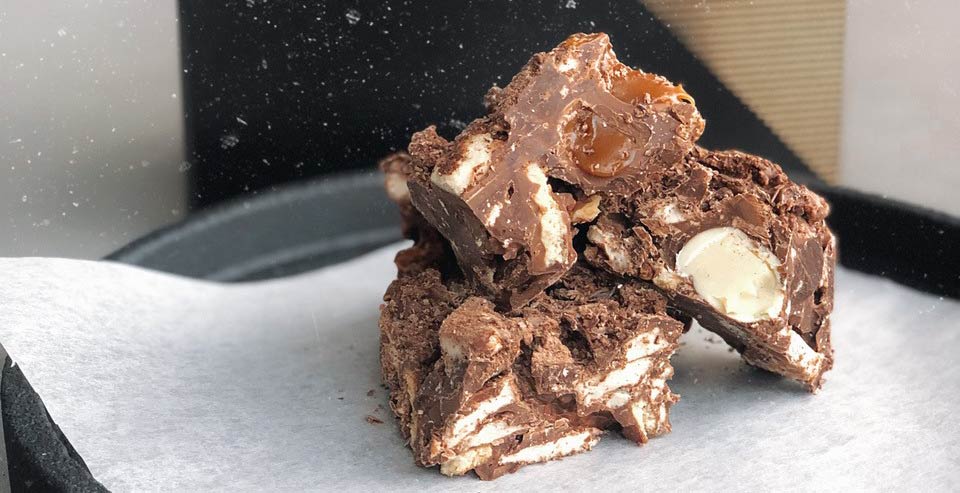 45 minutes

Makes 16-20 Squares

Beginner
Method
STEP 1
Line a square baking tin with baking paper.
STEP 2
Roughly chop Velvety Marshmallow and Traditional Butter Shortbread to size of choice, depending how chunky you would like the Rocky Road. Place in large, heatproof bowl.
STEP 3
Add whole Raspberry Macadamias, Milk Salted Caramel Marbles and Dreamy White Marbles to bowl.
STEP 4
Add Chocolate Dotties to large heatproof jug, and heat intermittently in the microwave, stirring every 10-15 seconds to ensure the chocolate doesn't burn. If you don't have a jug large enough, melt Chocolate Dotties using a waterbath.
STEP 5
Let the chocolate cool for 15 seconds, then pour over bowl with Marshmallows, Shortbread, Macadamias and Marbles. Moving quickly before the chocolate starts to harden, use a spatula to fold the contents of the bowl, ensuring the chocolate coats the ingredients evenly.
STEP 6
Pour Rocky Road mixture into square tin and press out to edges, ensuring the ingredients and dispersed evenly.
STEP 7
OPTION - top with Chocolate Shavings for an added chocolate hit!
STEP 8
Set in fridge for 30 minutes or until set. Slice into squares of desire size, serve up and enjoy!