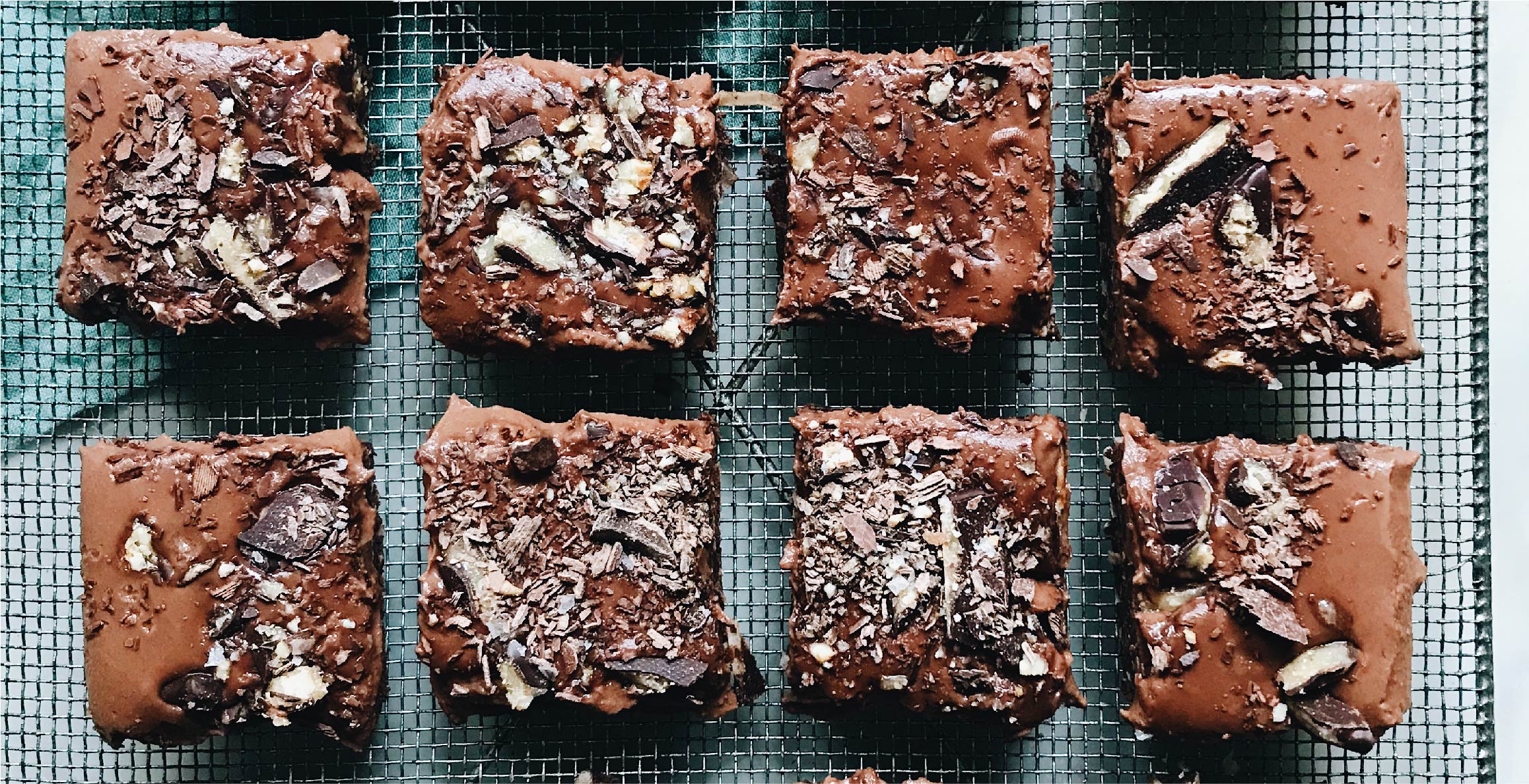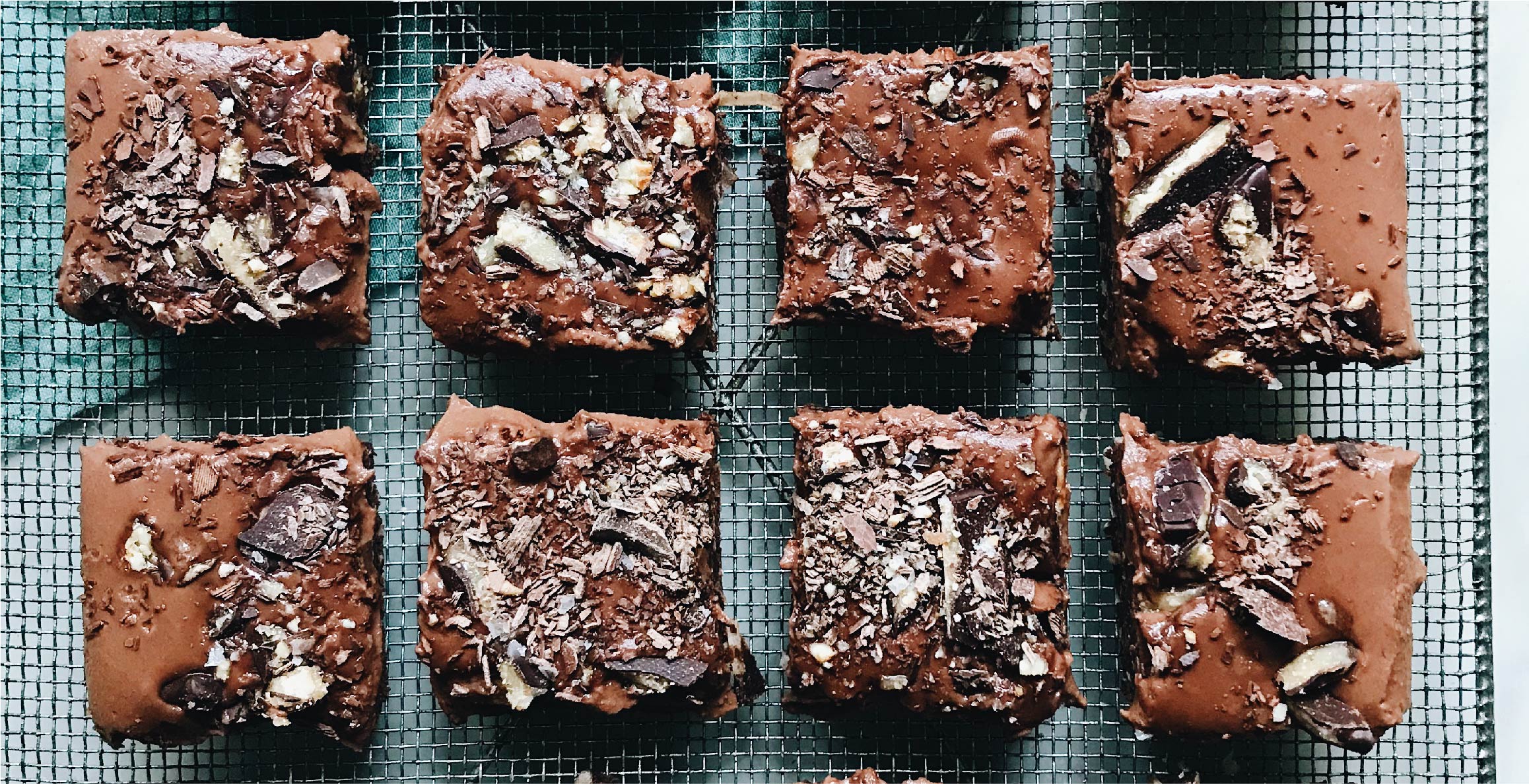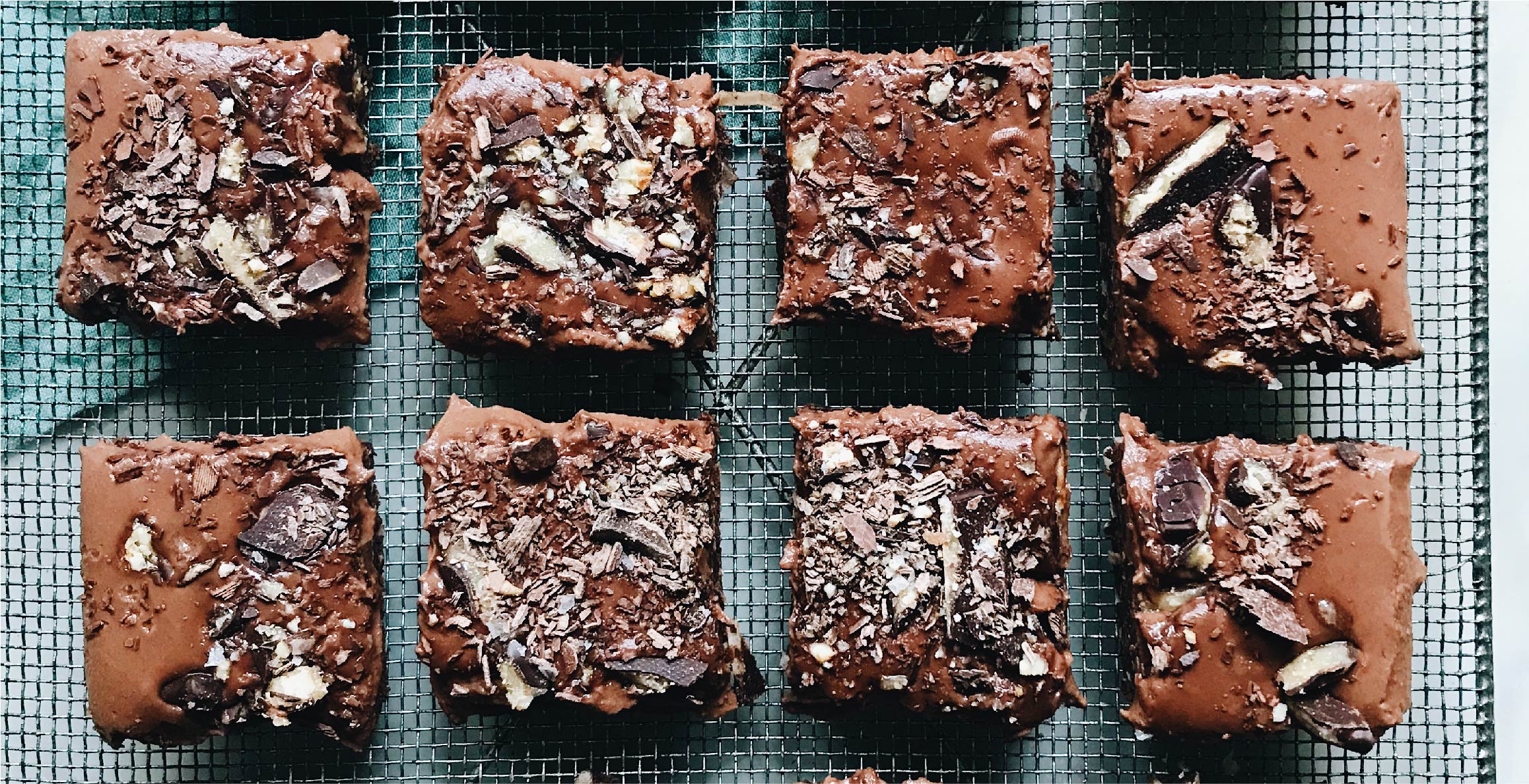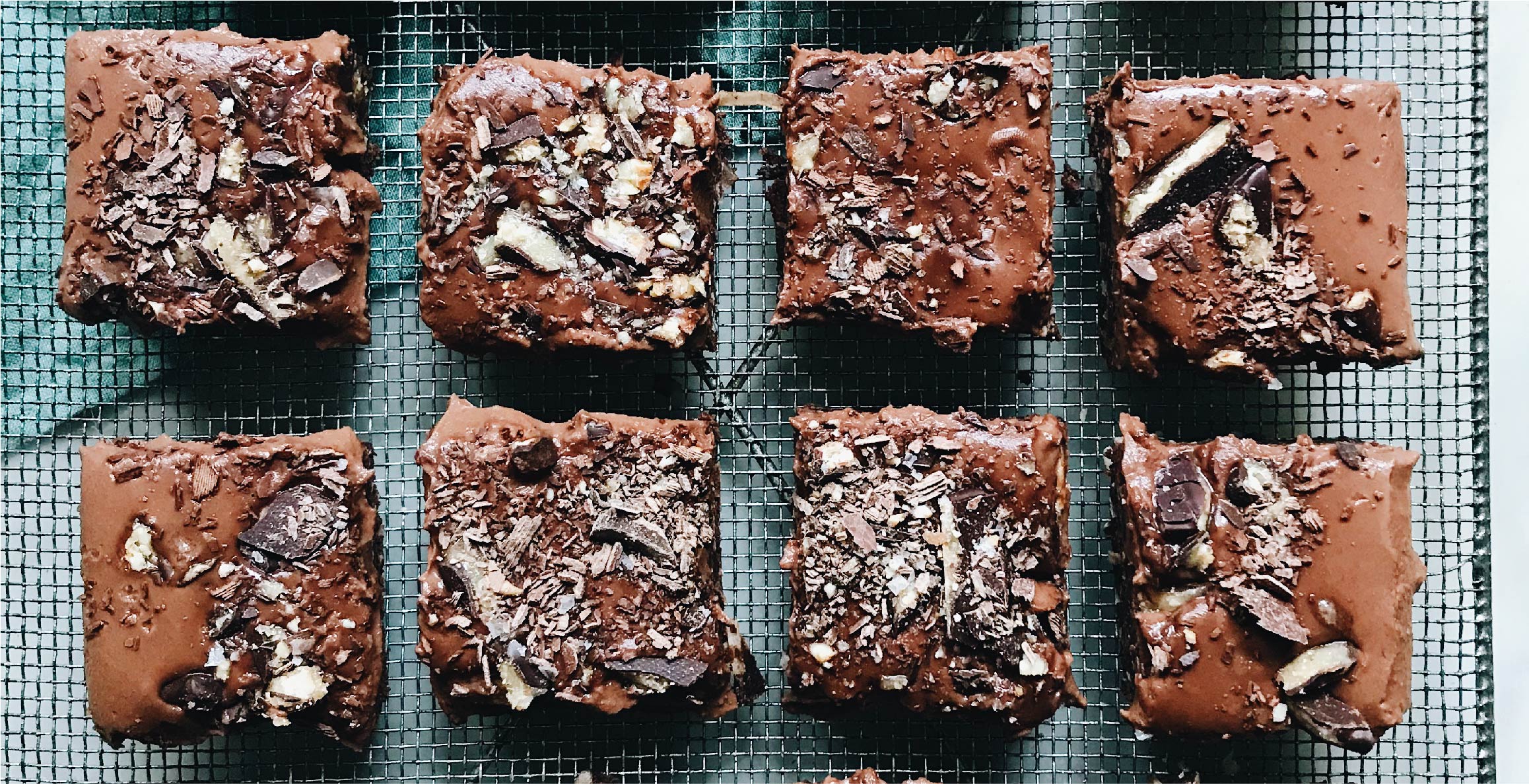 90 minutes

Makes 16-20 Squares

Beginner
Method
STEP 1
Preheat oven to 180 degrees celsius. Grease a 20cm brownie or slice pan and line with baking paper, make sure all sides are covered and on the widest sides there is some overhang that you can use to lift the finished slice from the tray.
STEP 2
Place all dry ingredients (excluding chocolate shavings) for the base in a large bowl and mix well to combine. Combine butter, egg and vanilla extract in a smaller bowl and whisk to combine then stir this mixture into your dry ingredients. Fold through chocolate shavings.
STEP 3
Spread the base mix evenly over the brownie pan and press down with your fingers. Bake for 15-20 minutes or until set and reasonably firm. Remove and allow to cool to room temperature.
STEP 4
Once room temperature, make the topping. Heat the coconut cream and chocolate in a double boiler (heat safe bowl over simmering water) stirring until smooth and not allowing the cream to boil (this could cause it to split).
STEP 5
Once all the chocolate is melted and the ganache is smooth and shiny, pour it over the slice. Transfer to the fridge for 30 minutes, remove, sprinkle in extra chocolate shavings and then refrigerate until the topping has set. At least an hour.
STEP 6
Remove, using the baking paper as handles and then slice into squares. Keep in the fridge!