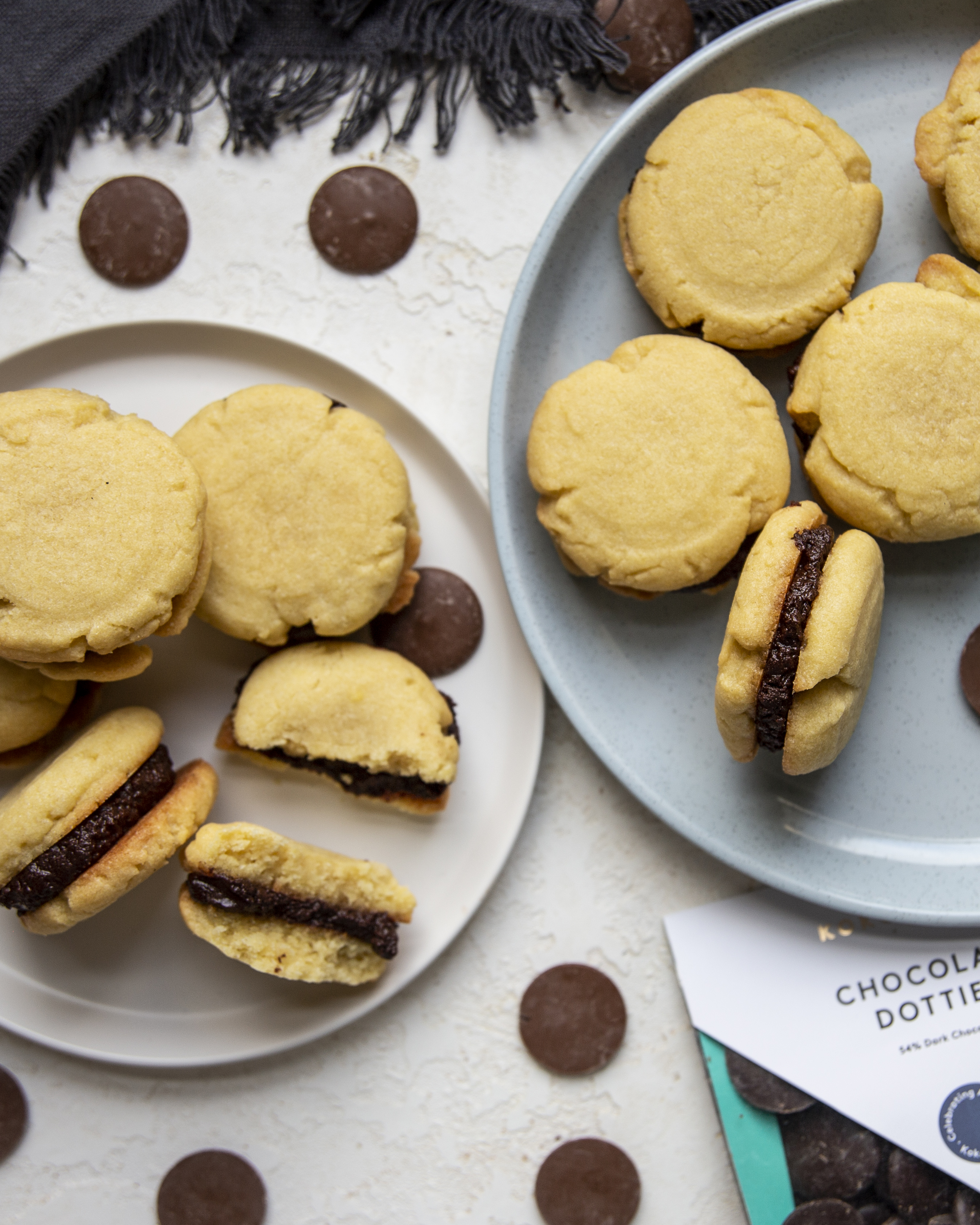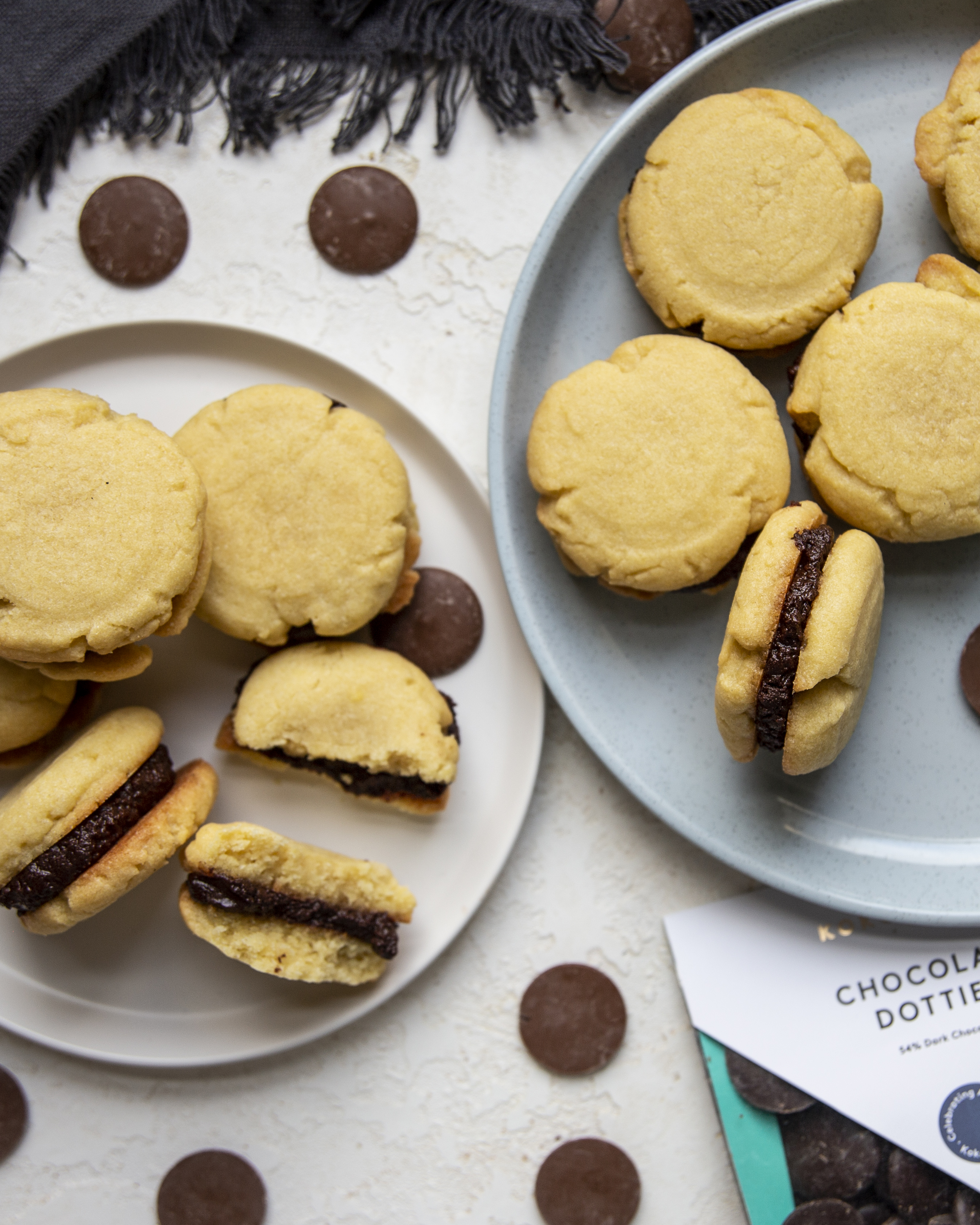 30 minutes

Approximately 20 sandwiches

Beginner
Ingredients
Cookies
1 cup unsalted butter (cool but soft)
1 ¾ cup caster sugar
1 egg
2 tsp vanilla extract
½ tsp salt
2 ¾ cups plain flour
Filling
170g Koko Black 54% Dark Chocolate Dotties
1 cup unsalted butter, softened
2 cups icing sugar
½ tsp vanilla bean extract
¼ tsp salt
2 tbsp cream
Method
1. Preheat your oven to 180 degrees Celsius and line two baking sheets with baking paper.
2. Using a stand mixer, butter until light and creamy. Add in one cup of caster sugar and combine well, before adding the remaining sugar and combining.
3. Mix in your egg, vanilla, and salt until well combined. Lastly, combine your flour by adding it in thirds until a dough ball is formed.
4. Scoop the dough out into standard spoon sized balls, and lightly flatten with a glass or leave as little "mounds". Bake for approximately 15 minutes and prep your chocolate filling in the meantime.
5. To prepare your chocolate filling, melt your chocolate in microwave for 30 seconds. Remove and stir. Heat again for 10 seconds, stir. Heat again for 10 seconds, stir. Repeat as necessary until chocolate is smooth. Allow this to cool over the course of 10 minutes, until it's cool enough to touch.
6. Beat your butter until creamy. Add in the cooled chocolate and stir. Next, slowly add your sugar, sprinkle in salt, and vanilla. Do this with your mixer on low.
7. Lastly, add your cream. Increase the speed of the mixer until fluffy, to finish off the chocolate filling.
8. Cover one side of one cookie with filling, and sandwich together with a "clean" cookie. Repeat until you've made lots of delicious cookie sandwiches!