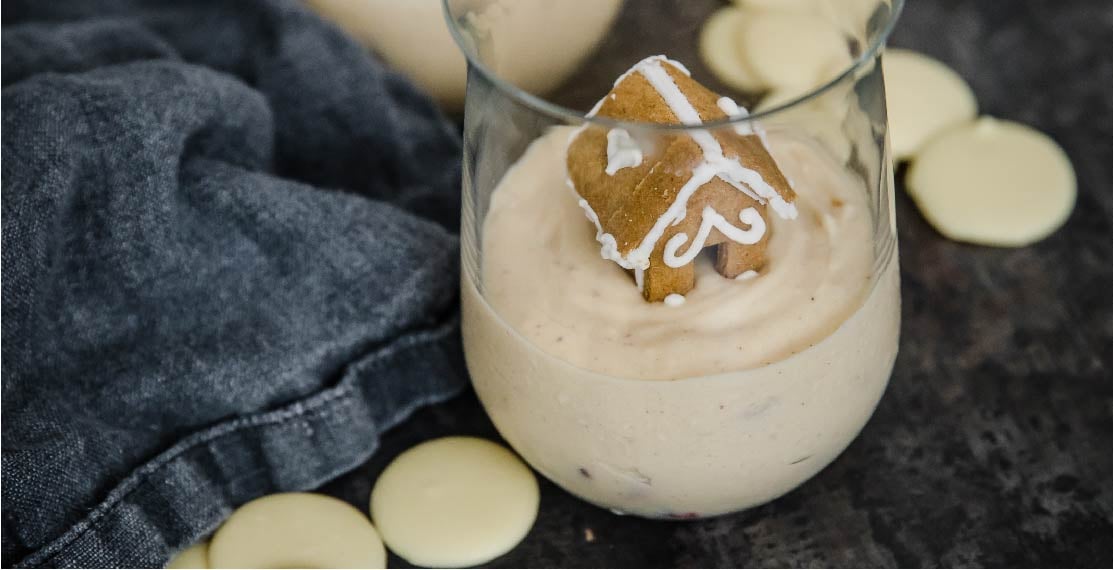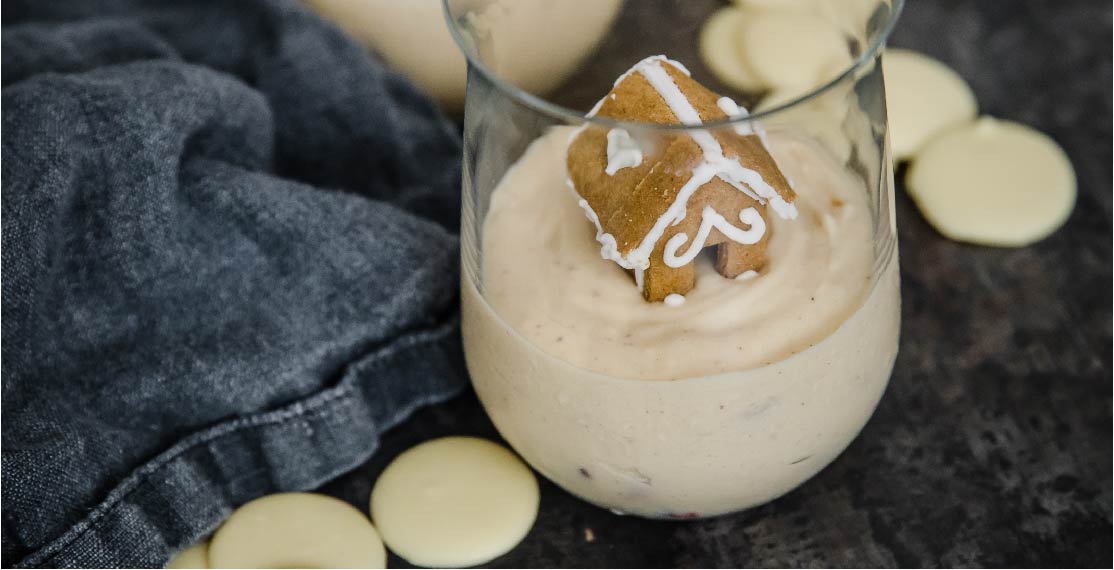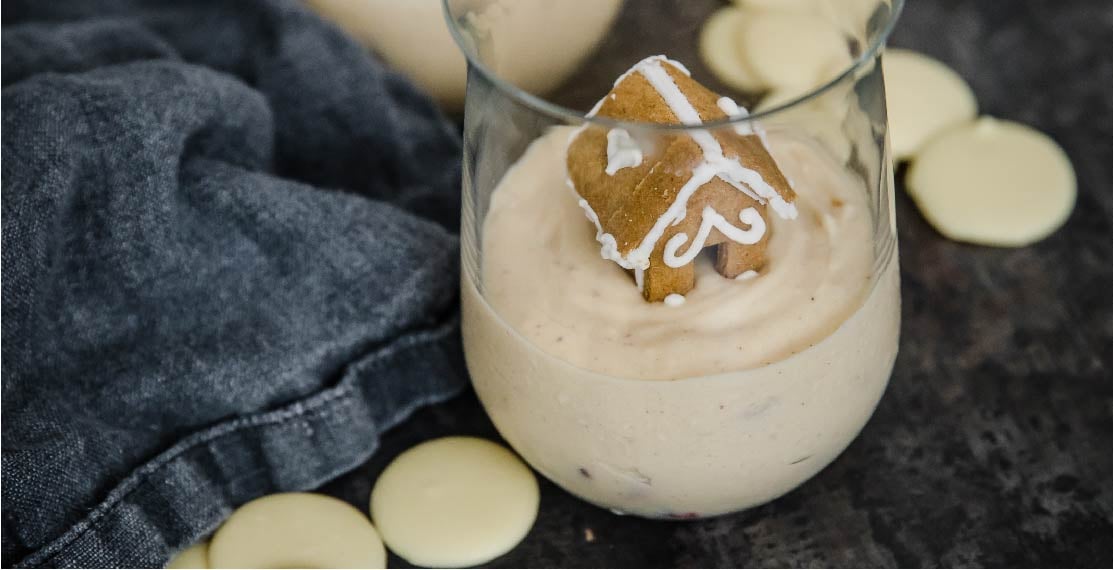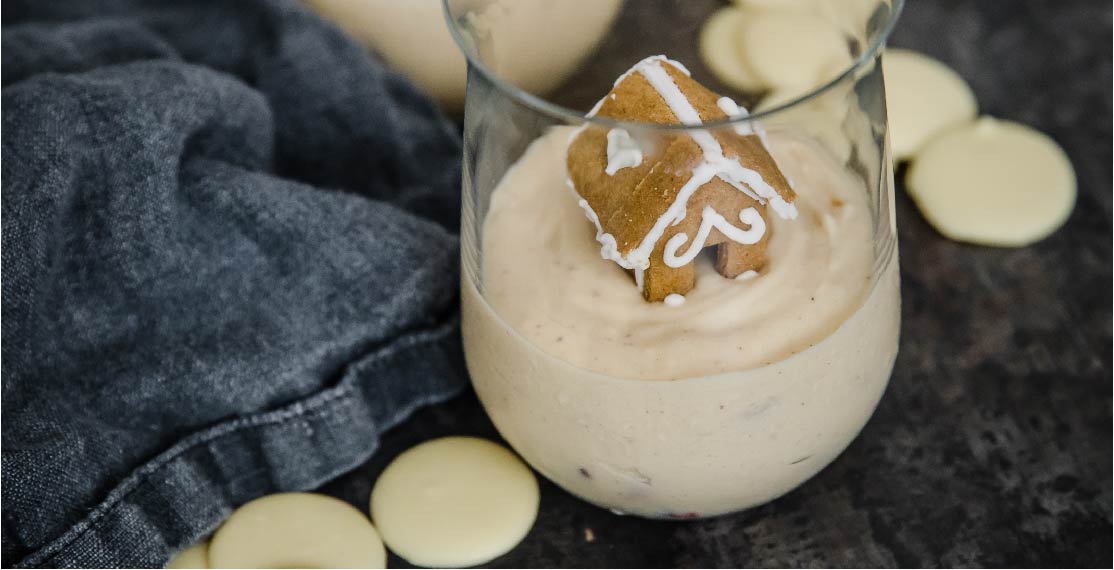 Ingredients
Chocolate Mousse
250g white Koko Black white chocolate

80ml Milk

1 teaspoon vanilla bean paste

3 large eggs (separated)

400ml Cream

Garnish
Fresh Berries of your choosing, Raspberries, Blueberries, blackberries or Cherries

Koko Black 54% Dark Chocolate Shavings

Or you can make your own mini Gingerbread House for that extra little touch

Method
STEP 1
Melt white chocolate, milk and vanilla in a heat proof bowl over a saucepan of boiling water. Stir regularly until fully melted. Set aside and allow to cool.
STEP 2
Once mixture is cooled, add egg yolks 1 at a time and beat until egg is fully combined. (Here are a couple of additional options to make this a special little Christmas touch that everyone could enjoy for dessert on Christmas Day. Additional Mousse Ingredients; 1 teaspoon Cinnamon & ¼ teaspoon nutmeg)
STEP 3
whip cream in a separate bowl until soft peaks form (make sure you do not take cream too far), once cream is ready fold in chocolate mixture.
STEP 4
whisk egg whites in a large bowl, add a tablespoon of caster sugar as eggs start to foam, continue to beat until peaks are formed. Take 1/3 of egg white and fold this into Chocolate mixture, then fold remaining chocolate mixture into remaining egg white.
STEP 5
Spoon around 200-250ml of mixture into a glass or bowl that you want to serve this dessert in, this should fill between 6 to 8 depending on how much you want for each serving. Once divided place into fridge to set for at least 4-5 hours.
STEP 6
Remove mousse from fridge once set, take the glass and add a few of your favourite fresh berries or fruit, this could be Raspberries, Blueberries or Cherries, whatever is in season or just because you want them, don't worry about anyone else and finally top with Koko Black chocolate shavings!