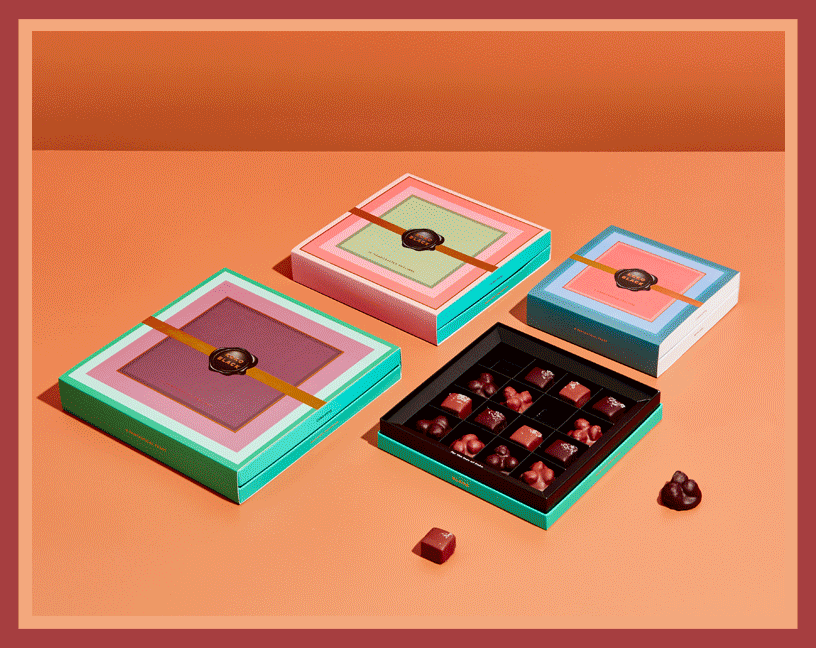 'Tis the season for total delight,
sugar and spice and pralines at night.
Fantastic feasts and decadent bites,
festive flavours, merry and bright!
'Tis the season for giving too,
one for me, and two for you.
For delicious gifts, great and small,
and sharing happiness, most of all.
Deck the halls wherever you go,
share the joy with Ko, Ko Ko!
When it comes to buying gifts for our most special people, we want to know it's something they'll love, and something that will put a twinkle in their eye.

When we look underneath the Christmas tree, there's satisfaction knowing our gift is the greatest of all.

Our range of Festive and Fancy gifts is certain to impress - spoil someone special to these top-shelf treats!
Our range of decadent delights is not only perfect for under the tree, but to say thank you to those who've had an impact on our year – teachers, neighbours, friends or the office Kris Kringle.

It's also when we're attending end of year celebrations, lunches, dinners, and BBQs - show your gratitude with the perfect gift.

A most Fantastical treat. A joy to give, a pleasure to eat!
Ideal for gifts on a budget, a true token of thanks and recognition.

Stuffing stockings, decking the halls and decorating tables with edible treats and stars.

Collectible tins of merry things, blocks, stars and festive bites to nibble and share.

Our Range
In our Chocolate Giftshop, you'll discover gifts great and small. Crafted by us, to be enjoyed by you, they're the merriest gifts of all.

Our Christmas range consists of 60 unique, handcrafted chocolate gifts. From a Very fancy box of Pralines, crafted with the flavours of Christmas to a Bon Bon full of stars to scatter across your Christmas table, we have all your end of year and Christmas gifts covered.


This years campaign we invite you to enter our
world, and experience the magic of making Christmas.

We've been busy—stirring, mixing, pouring
and crafting the merriest gifts of all.

Go behind the scenes and visit our artful
chocolatiers, stirring magic in Koko's workshop.