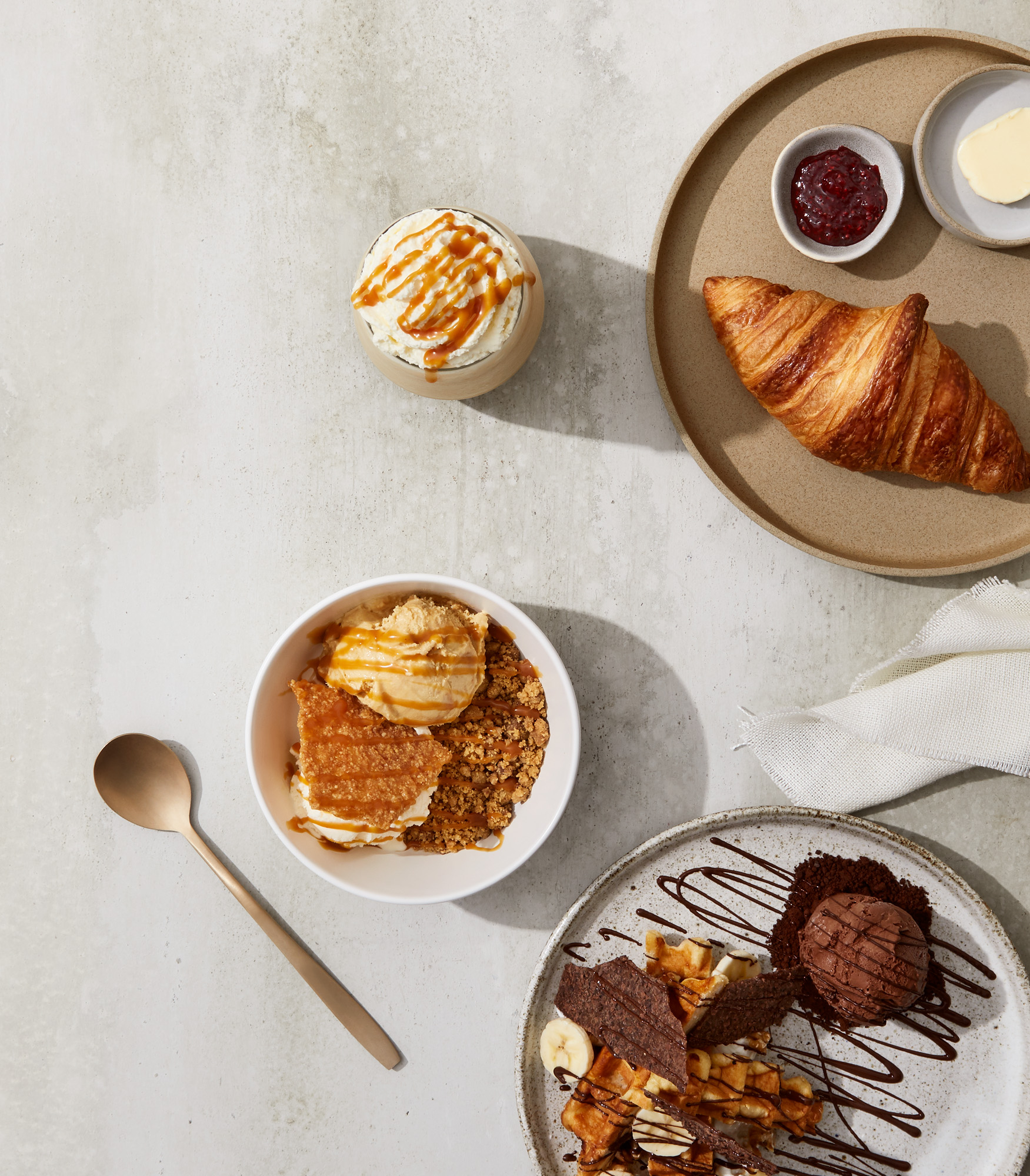 Koko Chocolate Lounge
New treats to our lounge menu are here
Toasts
Keep it toasty and pick from a selection of sweet and savoury toasts for something to nibble on including chocolate & strawberry, walnut butter & banana or classic avocado.
Croissants
When it's a croissant you want, tuck into these plain, filled or savoury freshly baked buttery croissants.
Waffles
Soft and fluffy woo-me waffles, topped with your choice of banana & ricotta, mango & coconut or hazelnut & raspberry, drizzled in chocolate.
Baguettes
The classic, crisp baguette goes bold with traditional and twisted trimmings.
Desserts
Sundaes, milkshakes and chills galore! Sip, scoop and indulge in some scrumptious new treats.