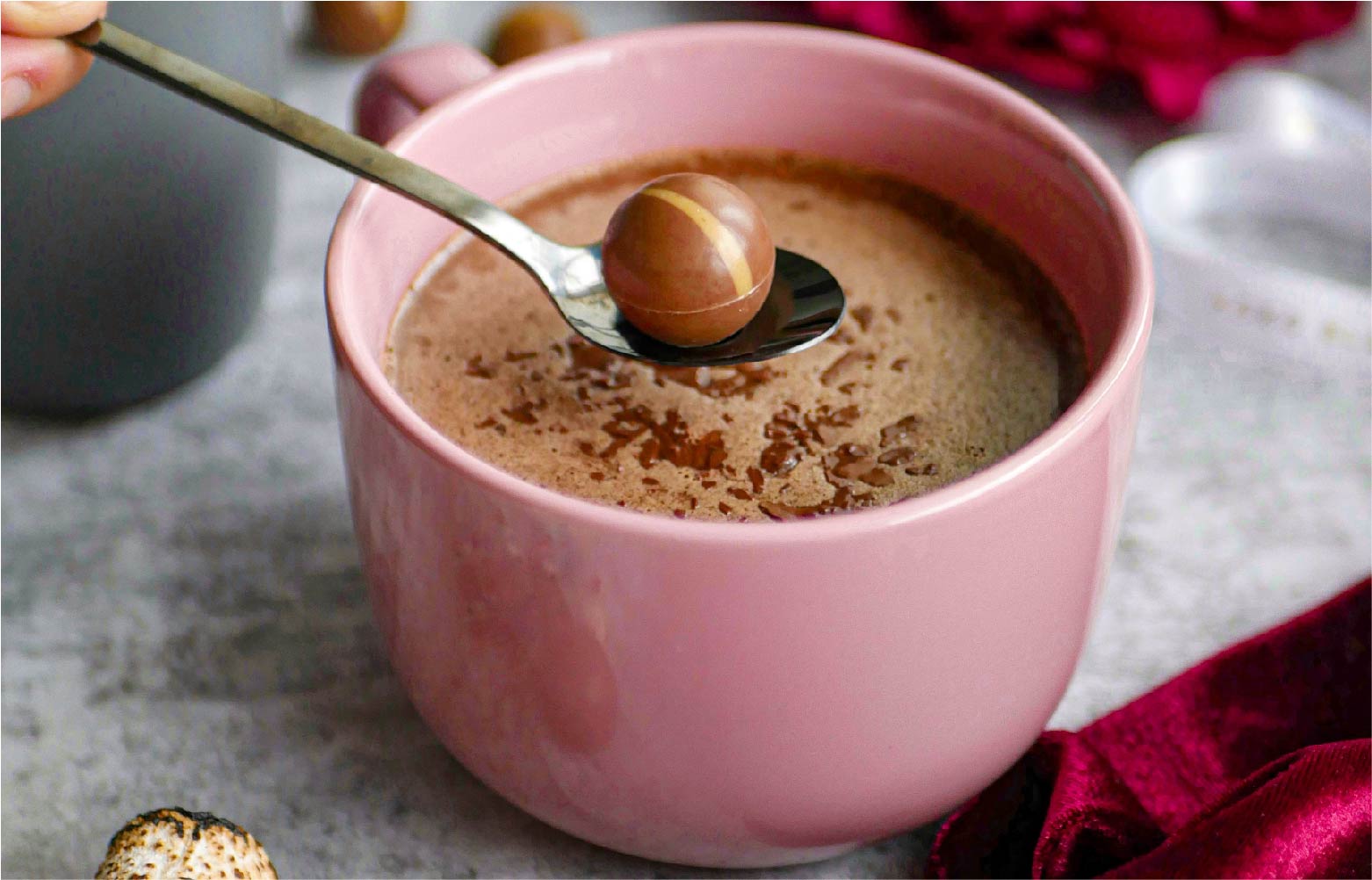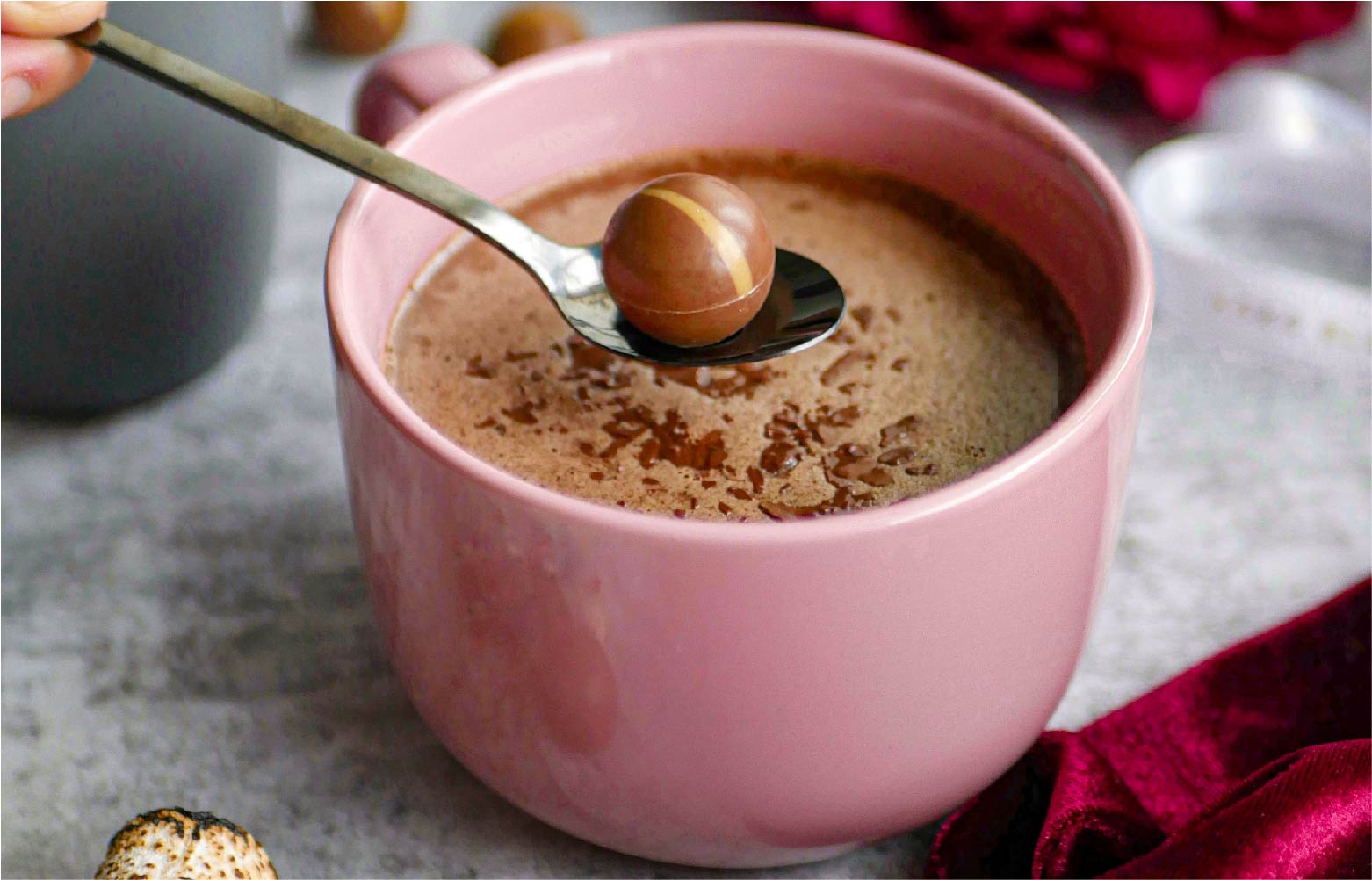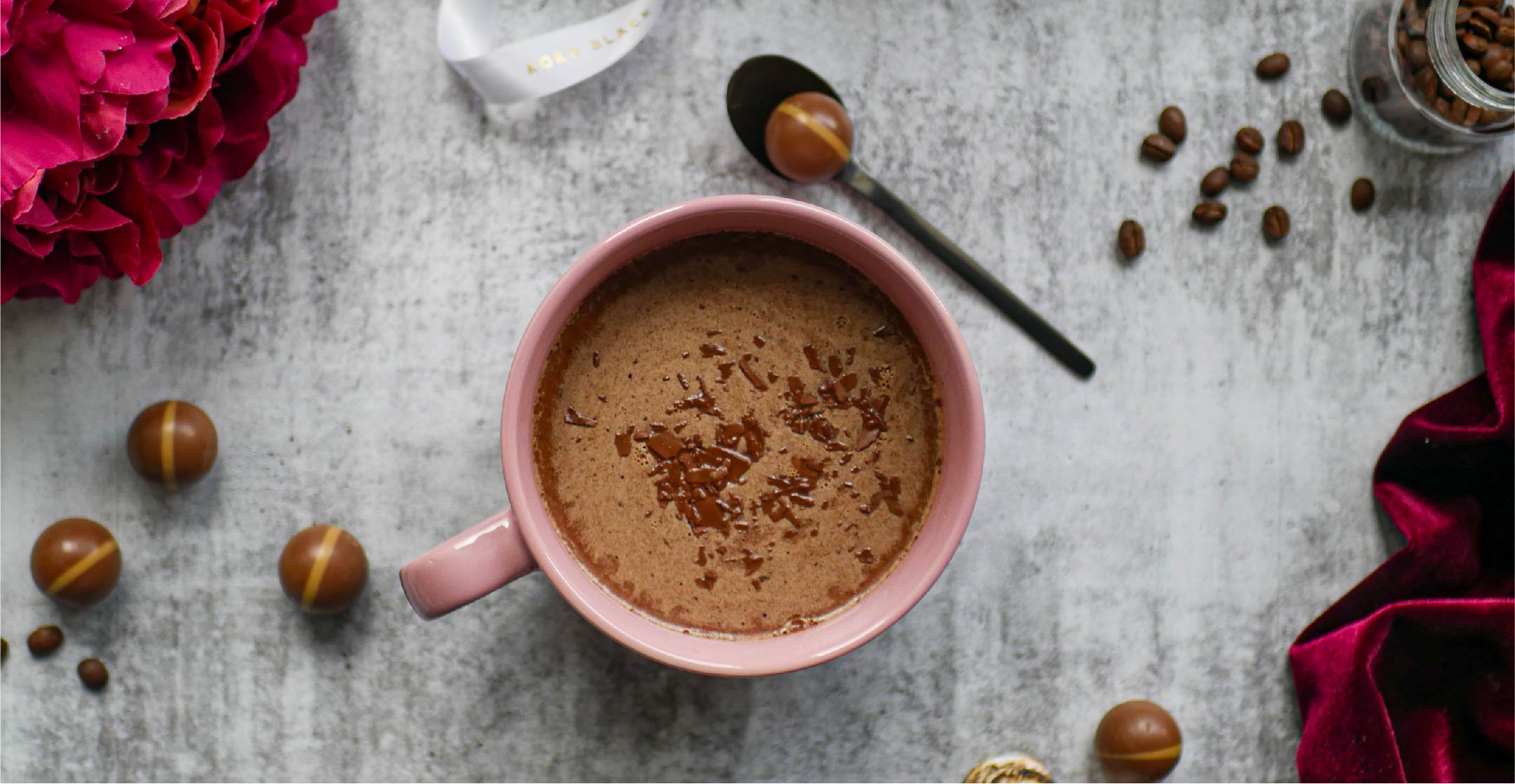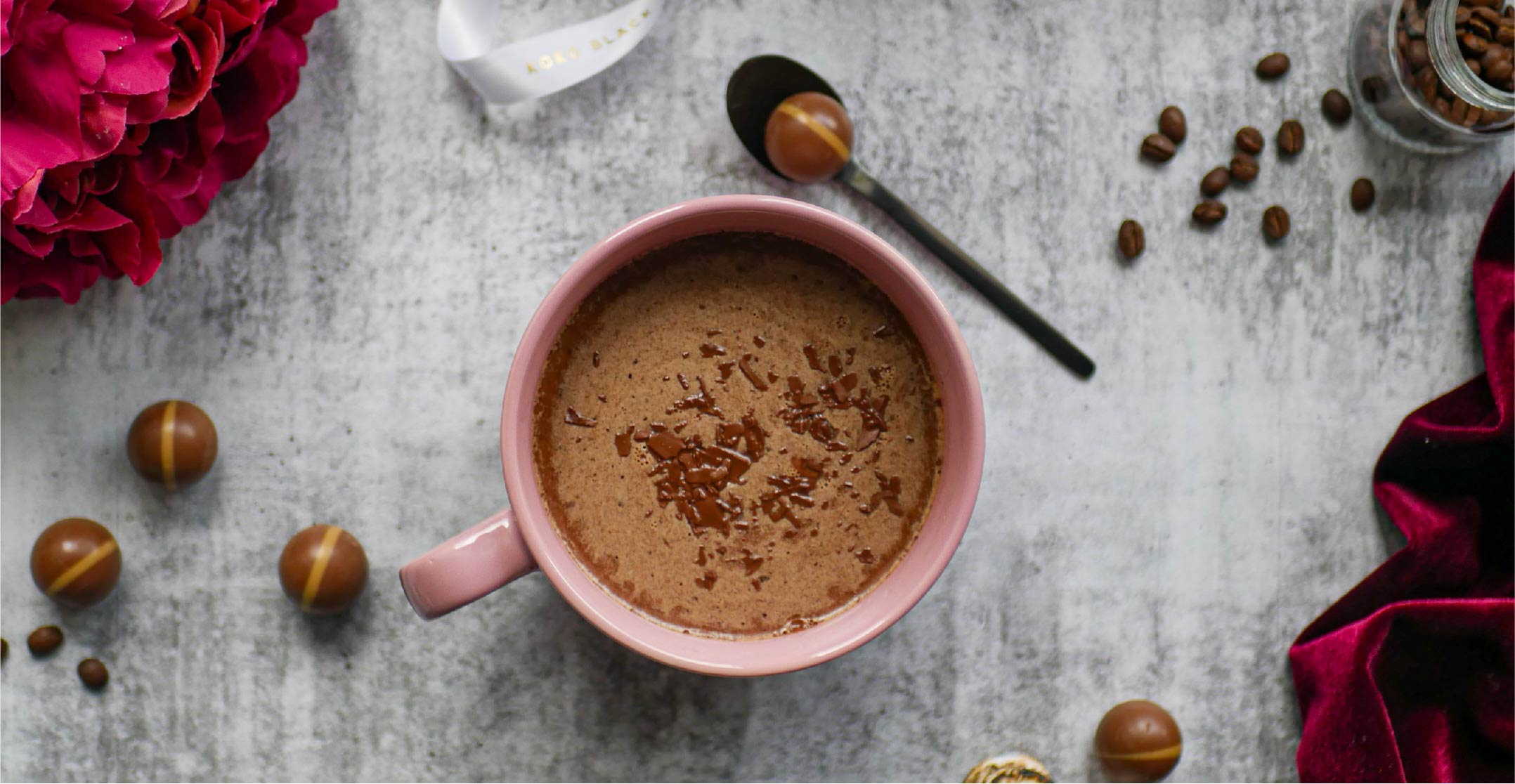 Hot Chocolate just got Marble-ous
At home with Koko
INGREDIENTS
160ml Full Cream Milk
240ml Thickened Cream
100g Koko Black 54% Dark Chocolate Shavings
2 Marbles of your choice

METHOD
Combine milk and cream in a saucepan and stir gently. Once
simmering, remove from the heat.
Add our 54% Dark Chocolate Shavings and whisk until
completely melted.
Return to the heat and bring the hot chocolate back to a
simmer.
Pour hot chocolate mixture into a mug.
Drop the marbles into your hot chocolate. Stir and stir (and
stir) until marbles are fully melted (approx 20 to 30 seconds)
Then it's ready!
Best sipped somewhere cosy. Makes two.