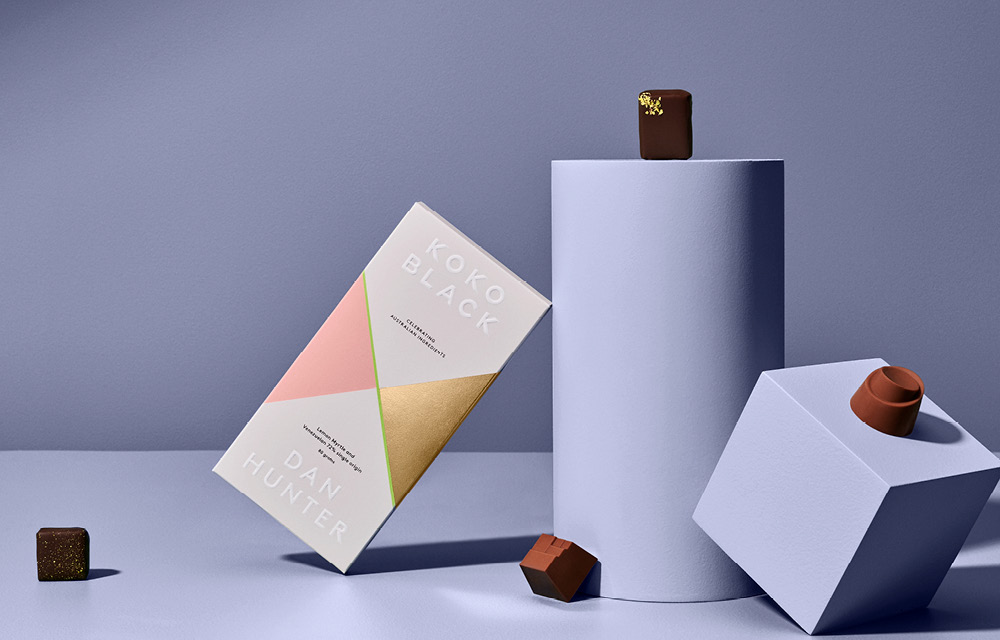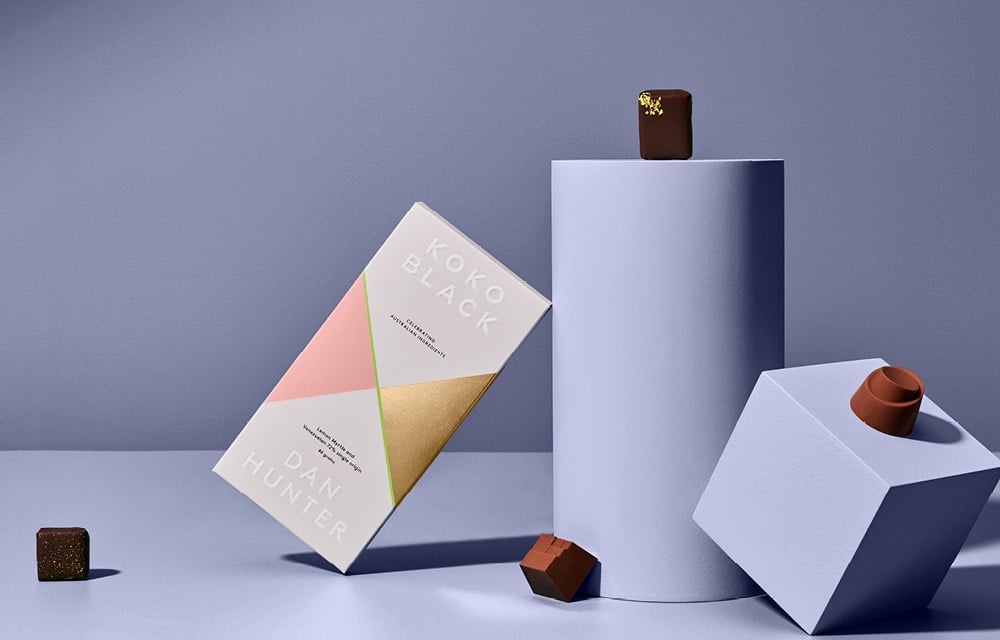 What was your brief?
The preliminary idea was to integrate Australian botanicals / native ingredients into a product range that spoke of place - and to do it to a quality that I'd be proud of. To enhance the quality product range that Koko Black already had with something new that was undoubtedly delicious and Australian.
What's your inspiration behind the range?
I guess I wanted to use this as an opportunity to hopefully progress to a new period of understanding and appreciation of some key Australian native plants and ingredients. To get past the 'hey, look at these things' period that we've been in for a while and into a fully integrated stage of appreciation where these flavours can be recognised and enjoyed by a wider audience for their deliciousness not just for their novelty or obscurity. I wanted to break down the idea that there's all these flavours out there but they're too hard to get a handle on and show that with careful consideration these ingredients can be either subtle and have layers of flavour or big and punchy and can stand on their own or pair incredibly well with some more familiar ingredients.
What are the challenges / benefits of working these native plants and Ingredients?
The main benefit is that they form part of a flavour profile that's uniquely Australian and for a new world artisanal chocolate company like Koko Black, it's important to be able to celebrate that. They're on the same page as our restaurants wanting to define an Australian cuisine through the use of our endemic ingredients – how do we do that if we only rely on introduced flavours?
What have you enjoyed the most about the collaboration?
The tweaking, the back and forth and minuscule changes we've made along the way that have resulted I a very delicious range. I've been able to bring an understanding of flavour building, a non-reliance on sugars and an appreciation of acids to a medium that can often be saturated with sweetness. One of the key attributes of many of the chocolates that we've chosen has been their fineness and fruit or acidic tones. Some of the more acidic native fruits really mesh and integrate seamlessly with these types of chocolates.
In developing the range, what flavour combination has been the most surprising for you? Why?
I'd say it's been more than surprising, almost vindicating to see these ingredients stand up so to some of the chocolate so well. I think Remco got the biggest surprises – he's bought his chocolate expertise to the table and probably a more traditional understanding of ingredients. He's really enjoyed the process, seeing lots of new things for the first time.
Your favourites? Why?
There's a strawberry gum and passionfruit praline that's pretty incredible - I based it on a dessert we've done at Brae this year, it's completely integrated with layers and layers, they form this bond where you don't notice where one ingredient stops on your palate and where the others start and where the chocolate itself starts and ends. There's also a praline with an anise myrtle and Madagascar chocolate ganache, which is very delicious, very refined. The green ant and brown butter with finger lime isn't terrible either – it's enrobed with a chocolate with milk and caramel notes. One of the bars, which has caramelized whipstick wattle and toasted coconut, also rocks.
What else have you got planned for the range?
We've got a couple of desserts on the cards for the Koko Black stores but the whole range is something I'm very happy with.