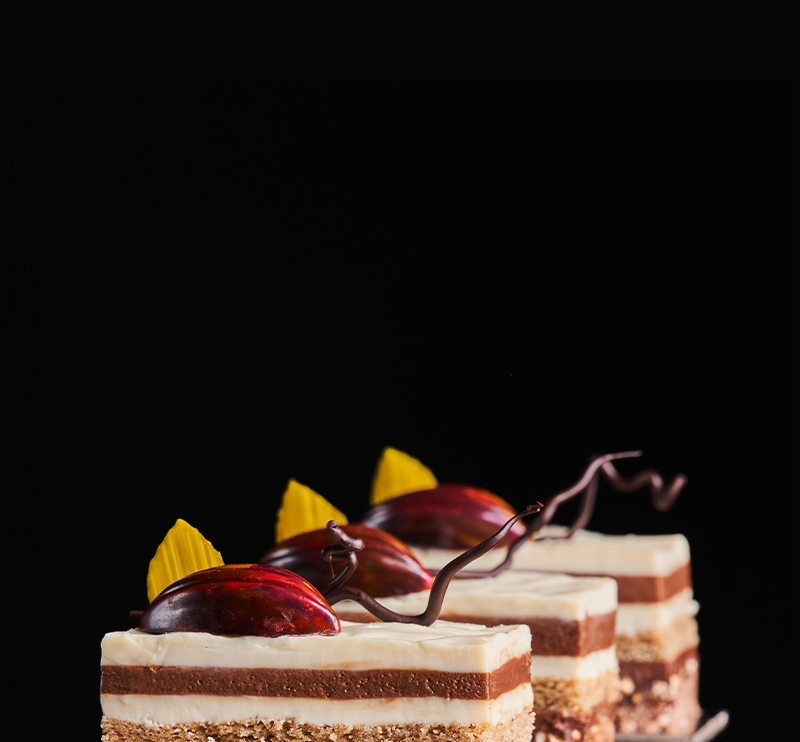 World Chocolate Day
One Day Only - Thursday 7 July 2022
Introducing THEOBROMA
Food of the Gods
Koko Black and Black Star Pastry join forces once again in light of World Chocoalte Day to create a spectacular feat of cocoa goodness –the almighty Theobroma: Food of the Gods.
Get in quick, though – these cakes are available for one day only! 
Available selected Koko Black & Black Star Pastry stores
The Composition of Theobroma: Food of the Gods
Single-serve $15
Theobroma is a creation made up of a cacao shortbread base,caramelised puffed buckwheat and quinoa crunch,
chocolate mousse, light cacao sponge and cacao fruit juice cremeux.
Drawing further inspiration from nature, the World Chocolate Day cake is garnished with leaves and twigs handcrafted from chocolate,
cacao fruit compote and caramelised cacao nibs to replicate the home of the cocoa bean.