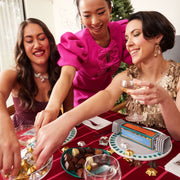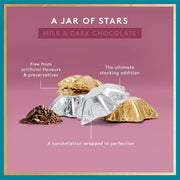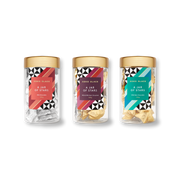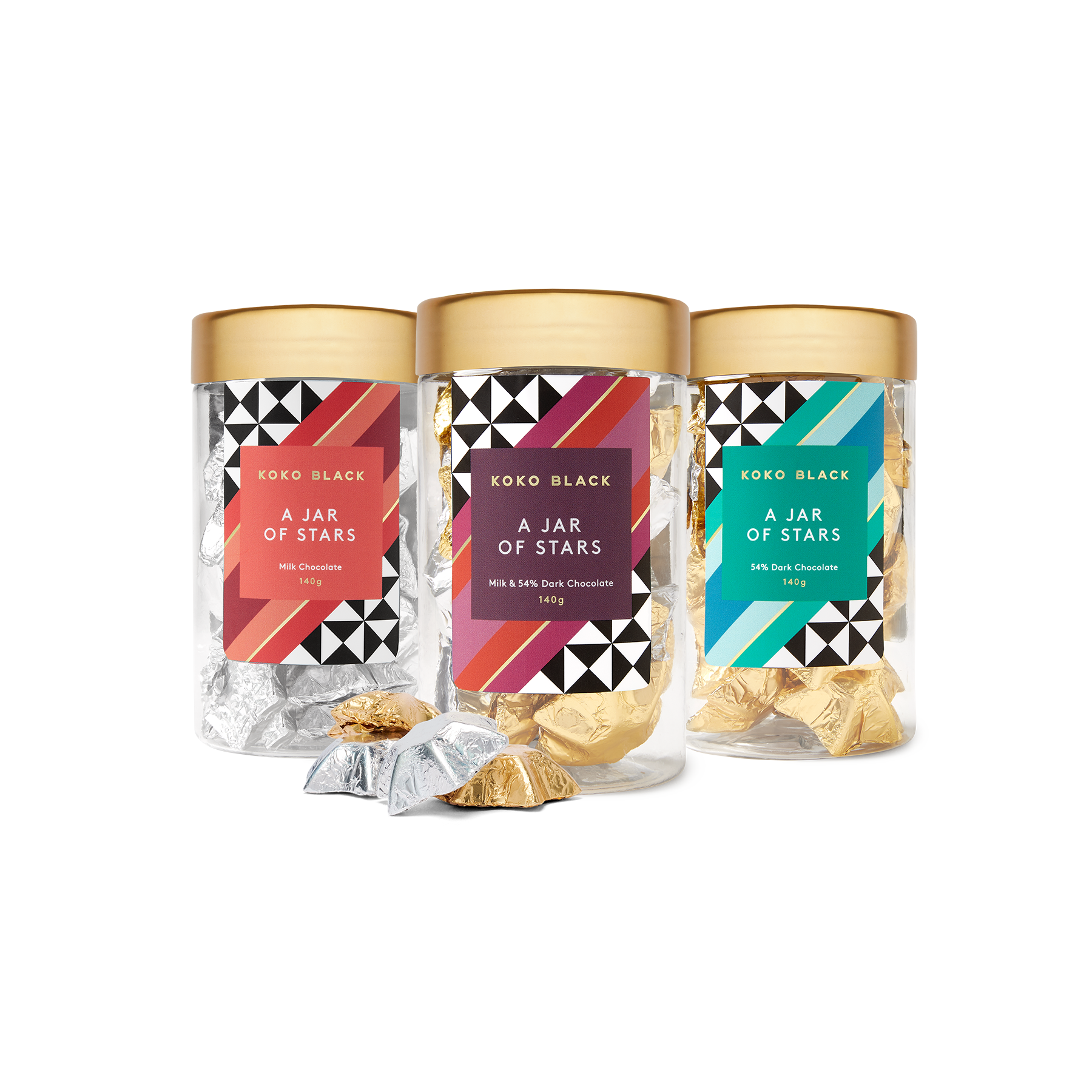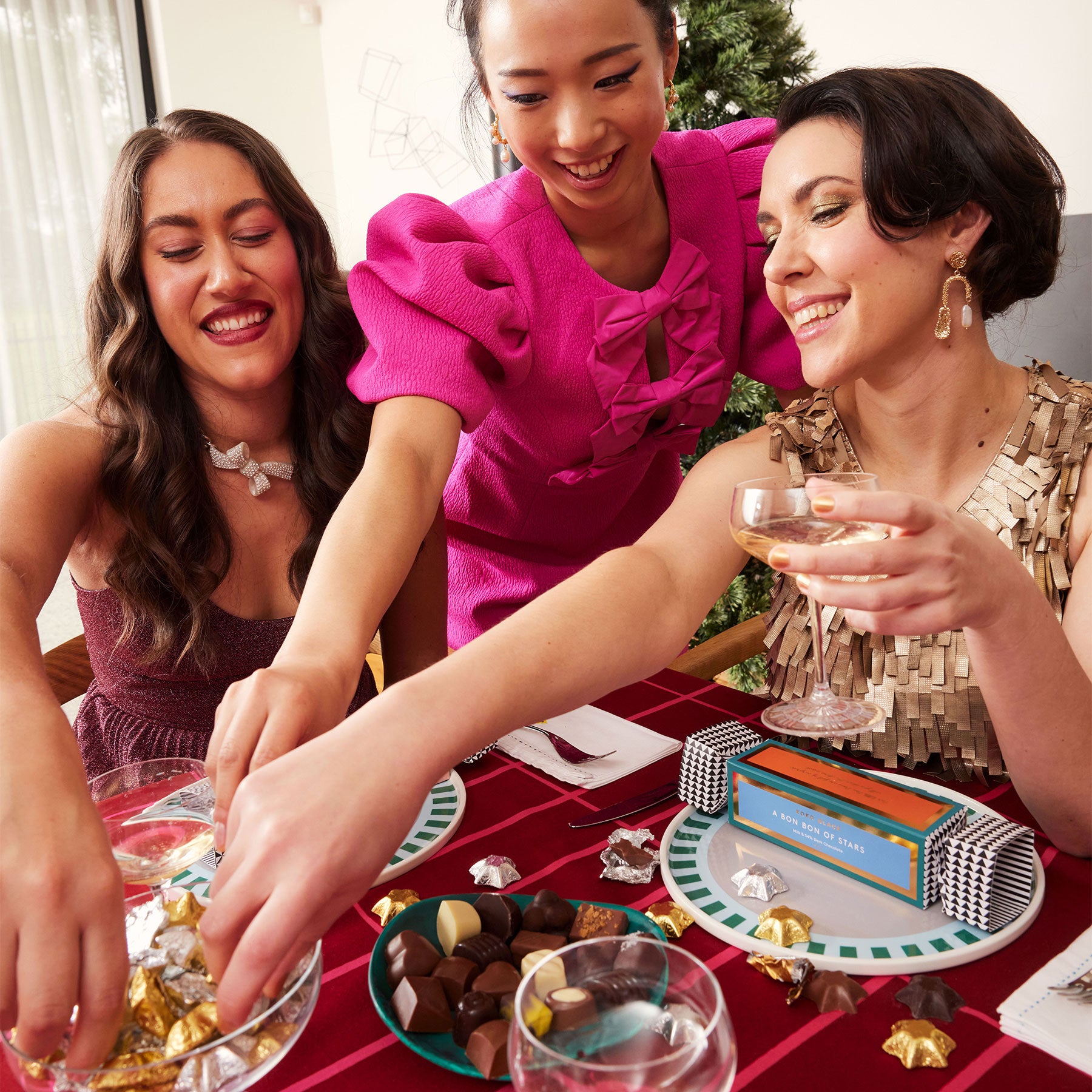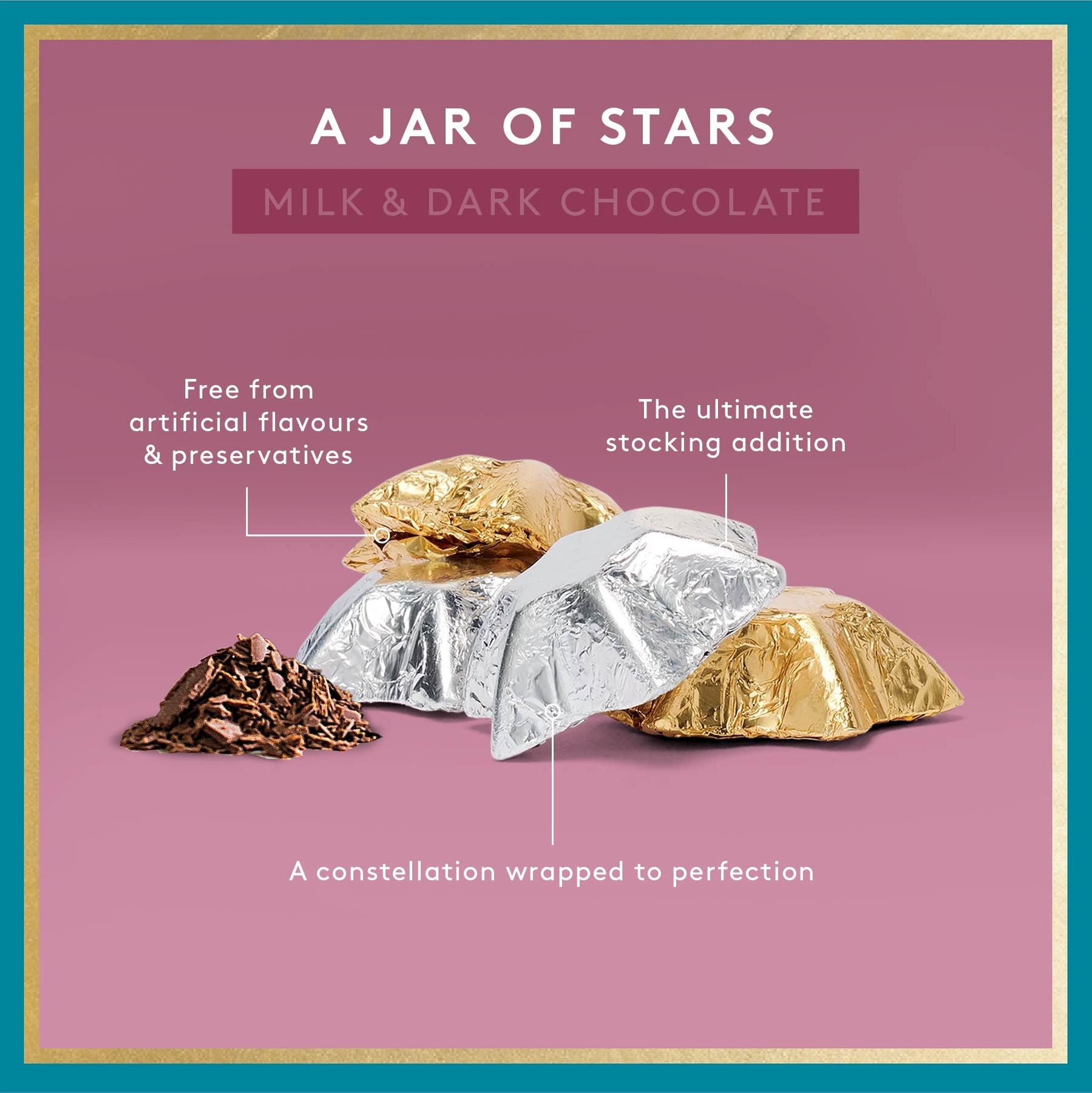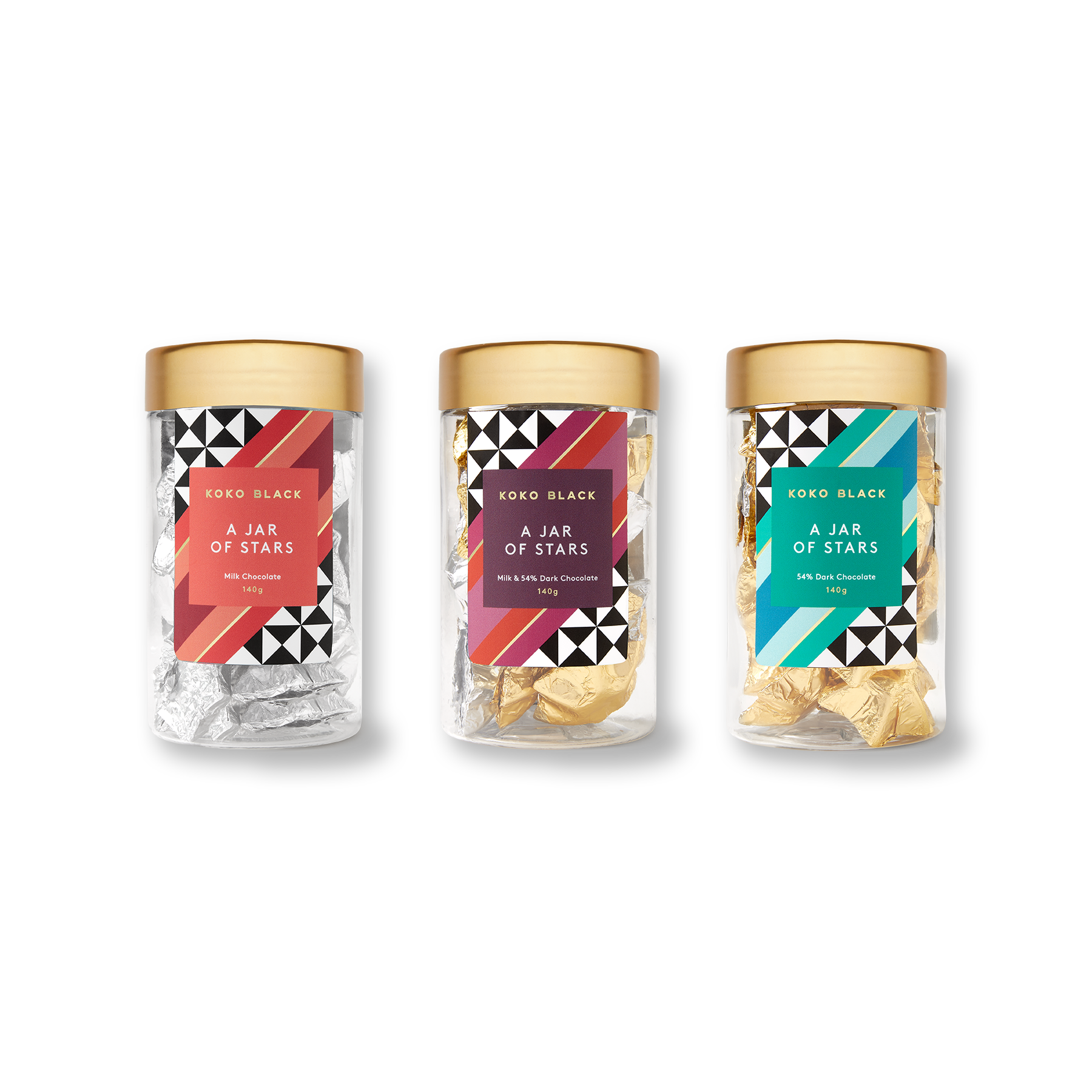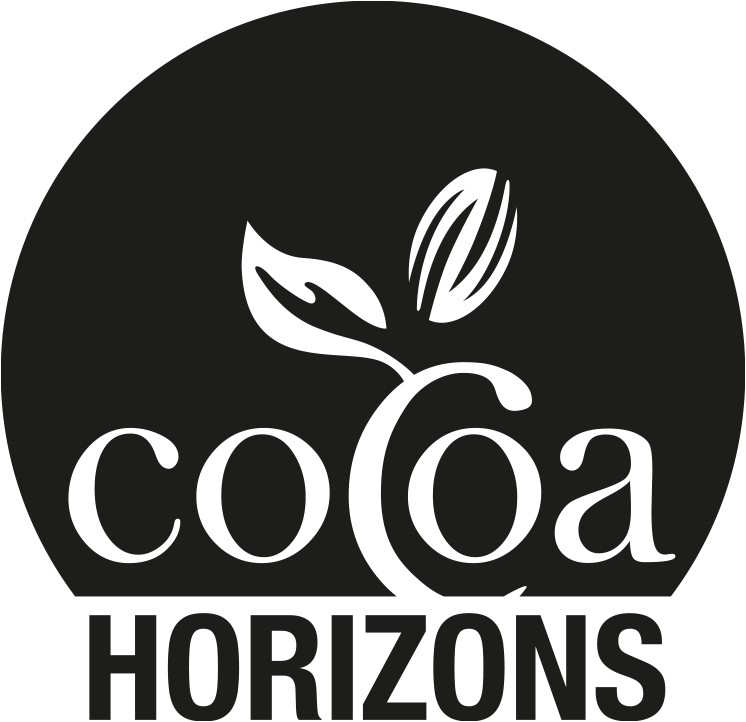 A constellation of 54% dark & milk chocolate stars to make every Christmas wish come true, wrapped in gold foil so you can unravel the wonder waiting inside.
Please note: this product does not come in a hamper box.
Handcrafted with 100% natural ingredients, no artificial colours, flavours or preservatives, supporting 100% sustainably sourced cocoa.
Contents:
A Jar of Stars 140g | Milk Chocolate

A Jar of Stars 140g | Dark Chocolate
A Jar of Stars 140g | Milk & Dark Chocolate



This box contains