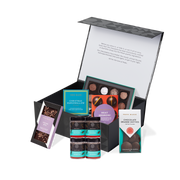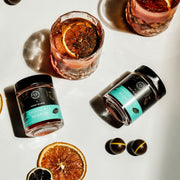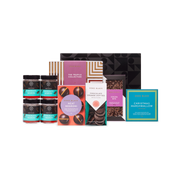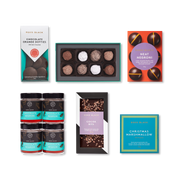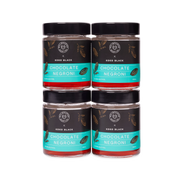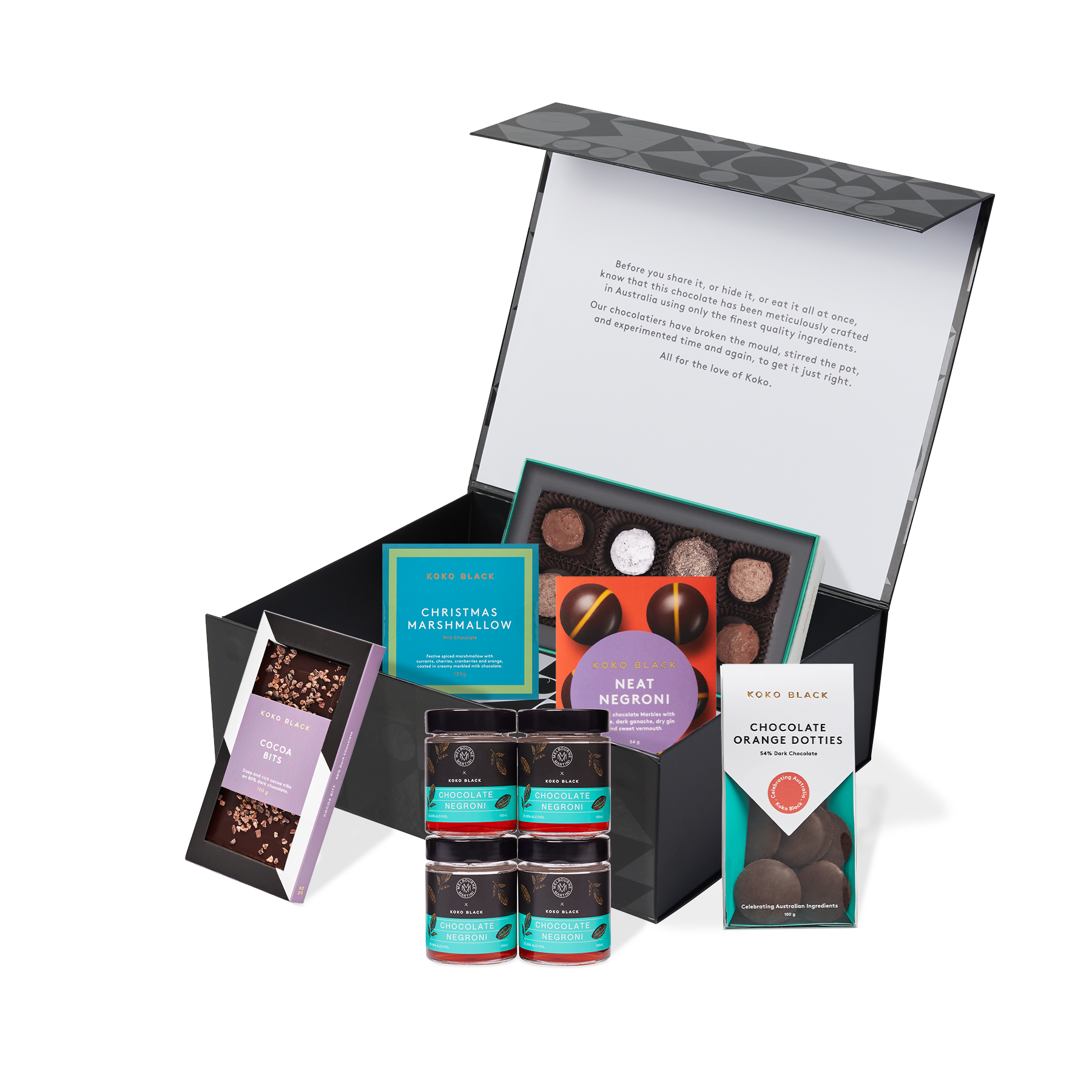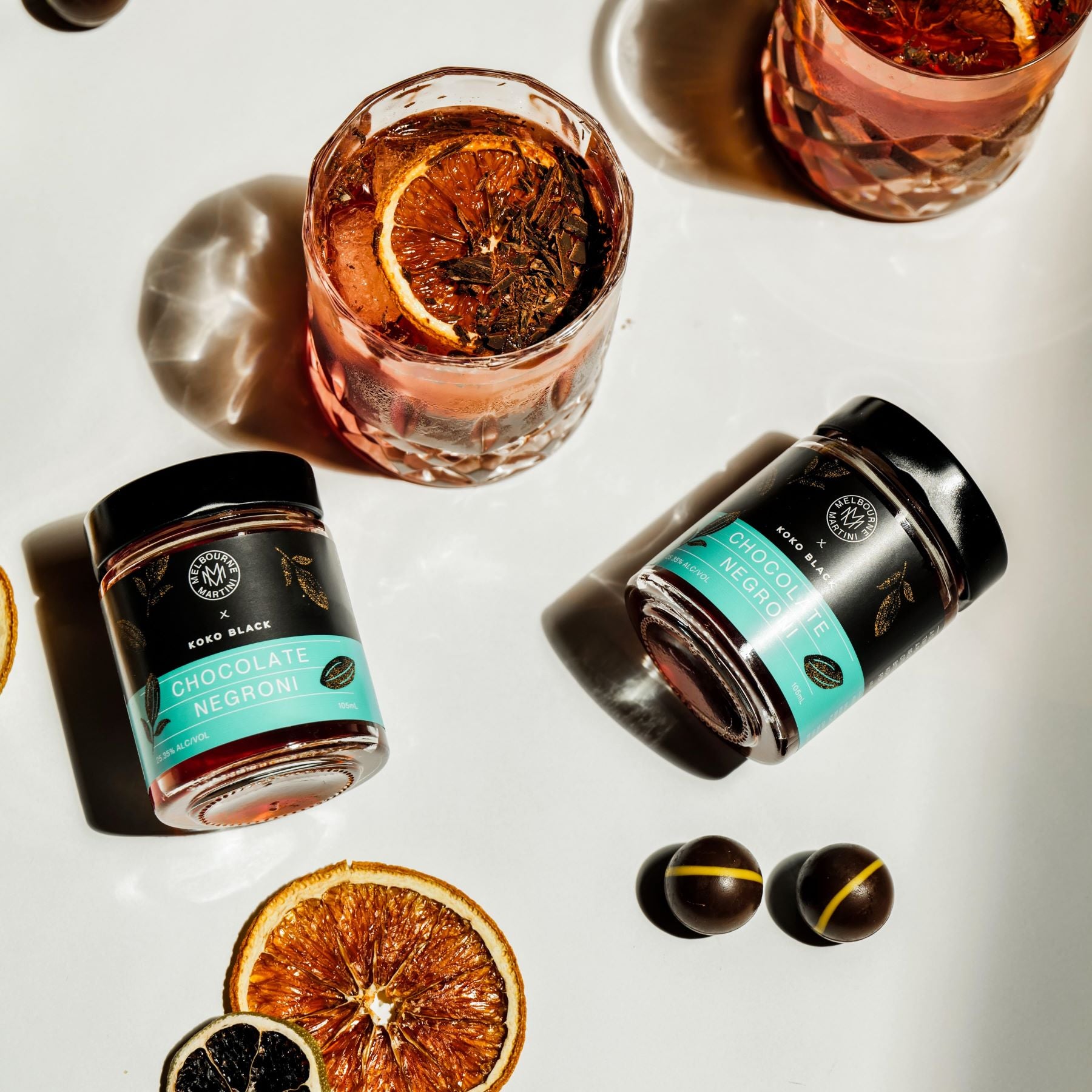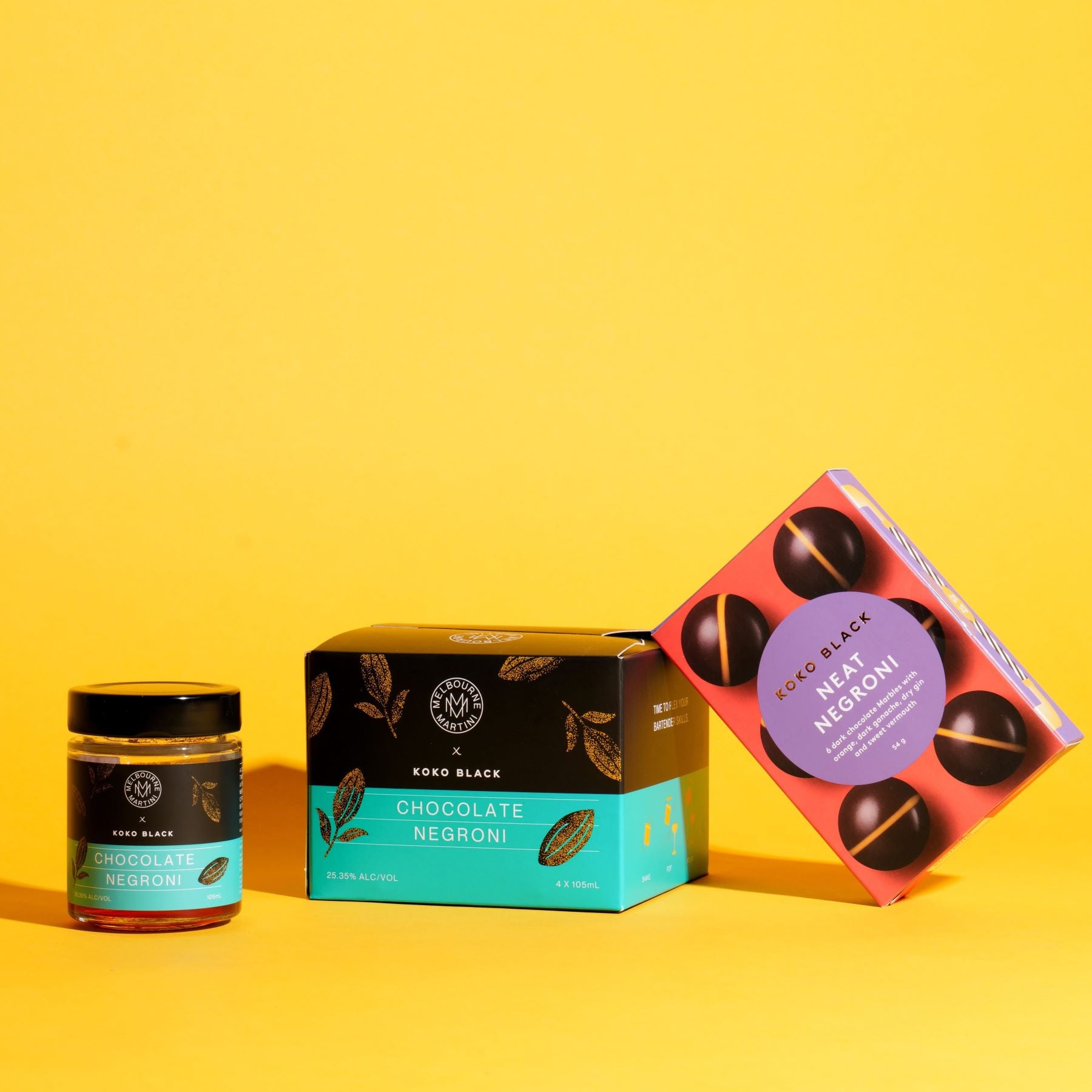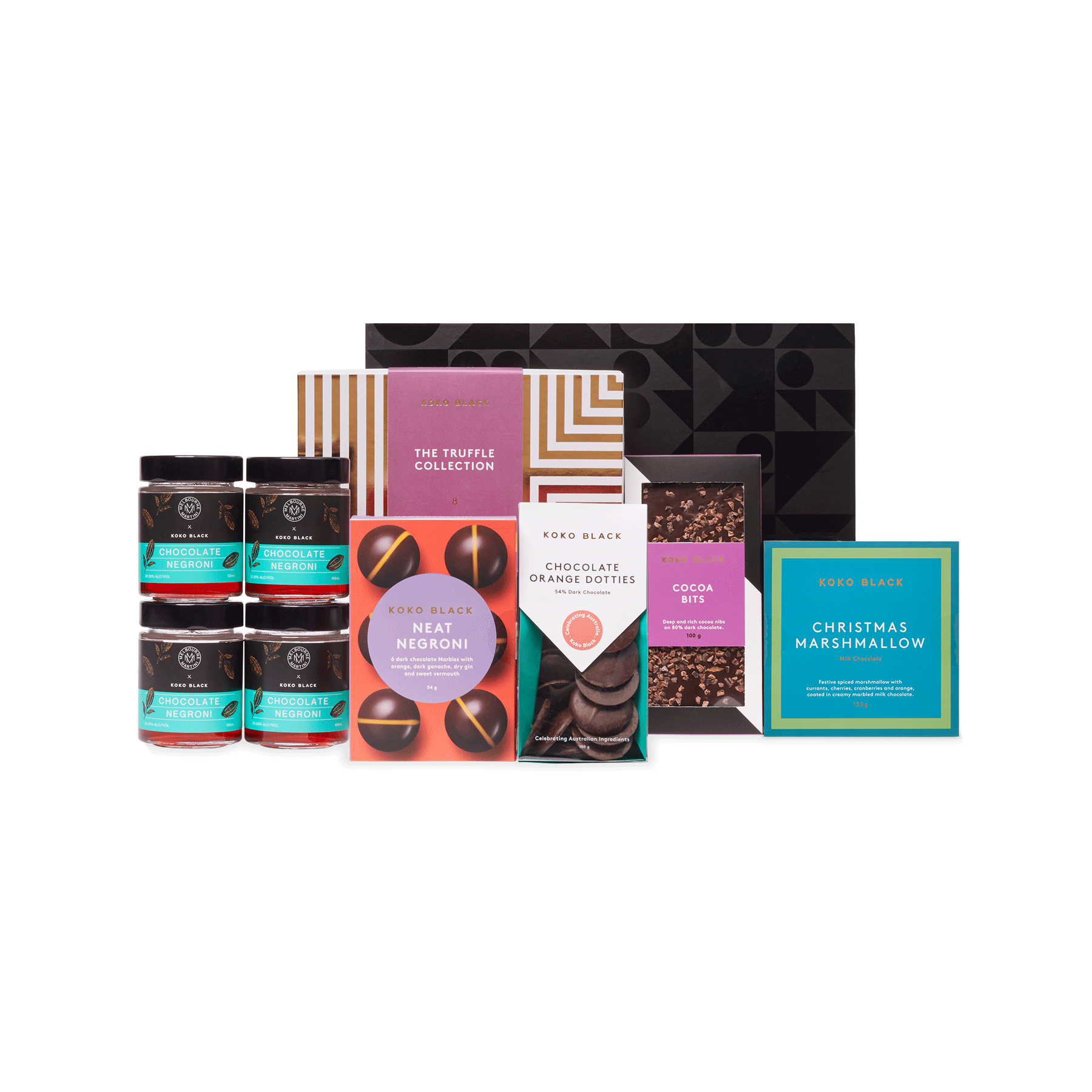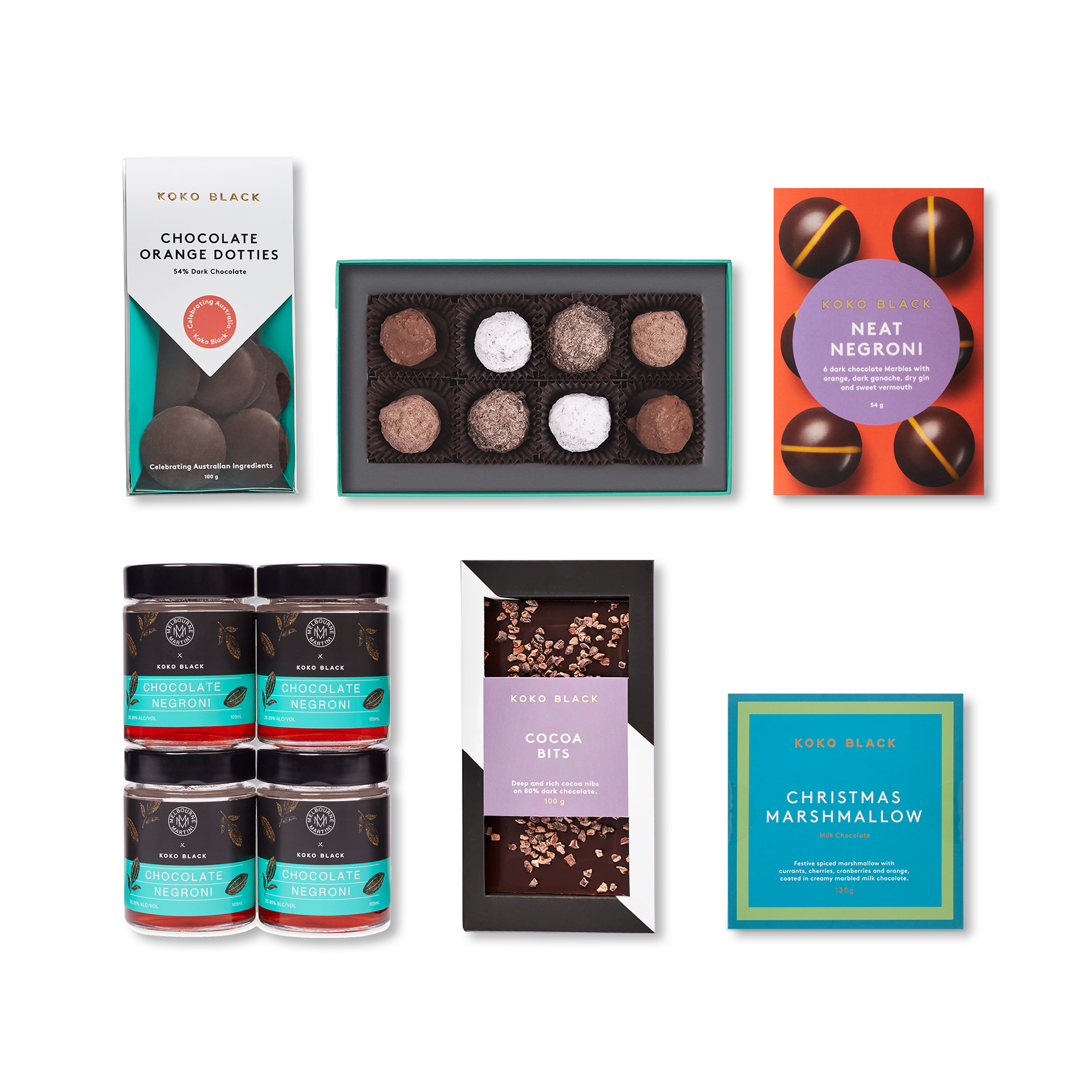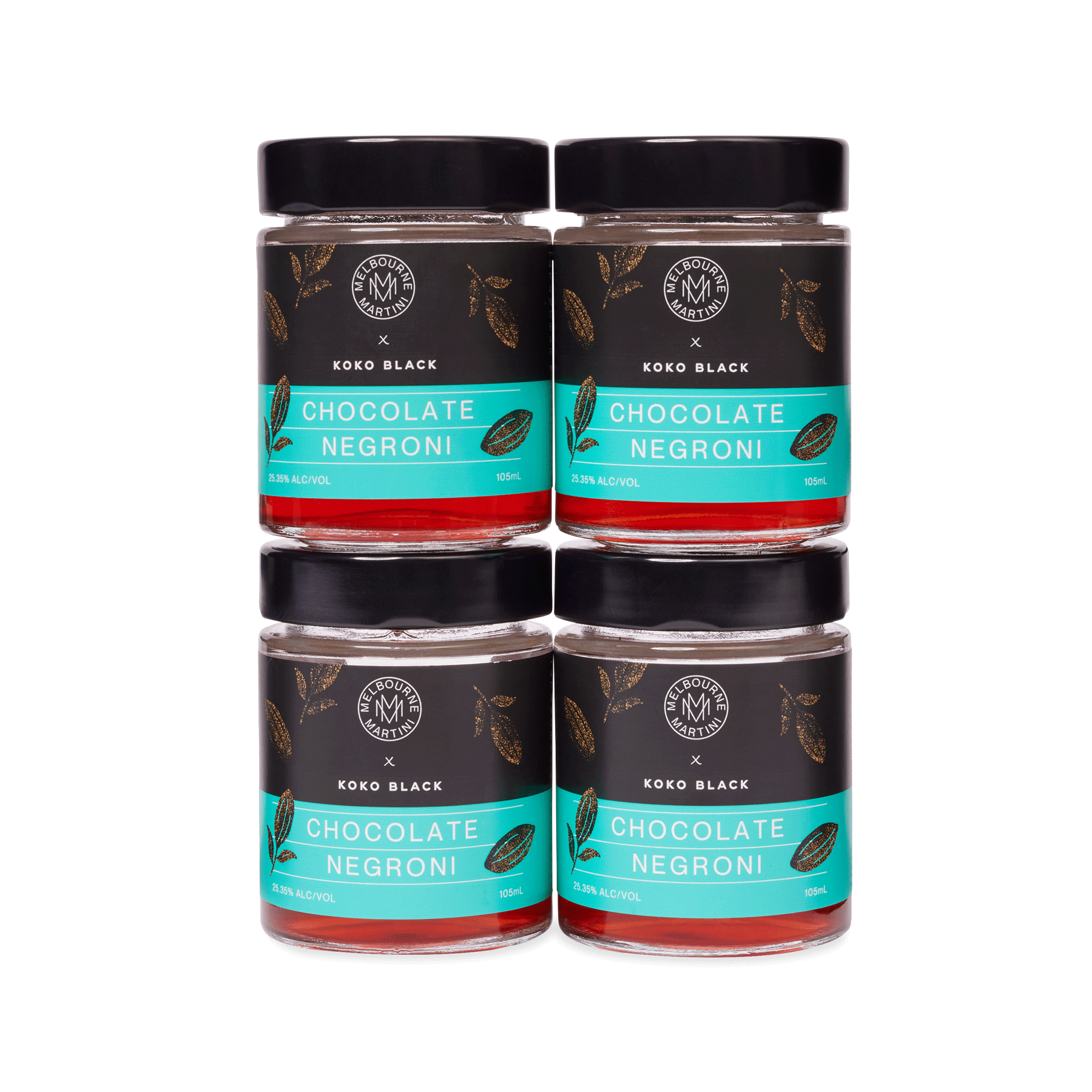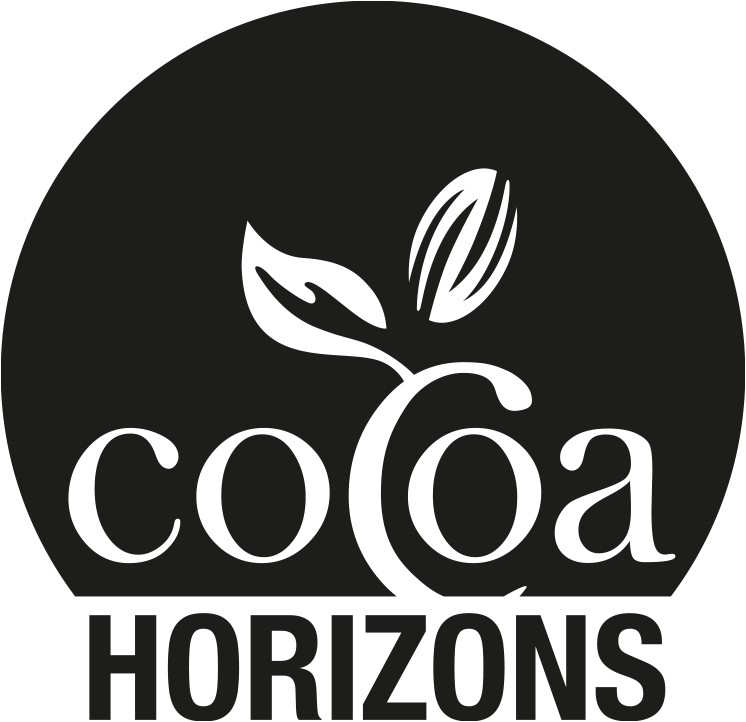 Product Information

A classic pairing of dark chocolate and orange that is both bitter but fragrant and sweet. All these elements you can find in our negroni with a Koko Black twist.

Contents:
Koko Black x Melbourne Martini Chocolate Negroni x 4

The Truffle Collection Gift Box | 8 Piece
Neat Negroni Marbles 54g
Dotties 100g | Dark Chocolate

Step into the Dark 90g | 54% Dark Chocolate Block
Christmas Marshmallow 130g
The typical bitter orange notes combined with the woody, earthy cocoa notes from the cocoa nibs in the negroni match very well with everything that is dark chocolate and orange. The Negroni marbles are a perfect pairing while the Christmas marshmallow combines the chocolate and orange notes with the spices that match the bitters from the negroni. The cocoa bits accentuate the cocoa notes in the negroni. The smoothness from the truffles combined with the bitterness of their cocoa powder is a strong yet smooth match for the negroni.
A contemporary twist on a classic. A perfect balanced Negroni blending citrusyfruityness, bitters, herbal zing and Koko Black cacao nibs for a sublime fusion.




This box contains