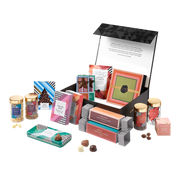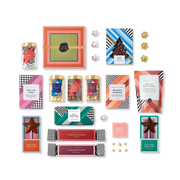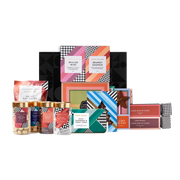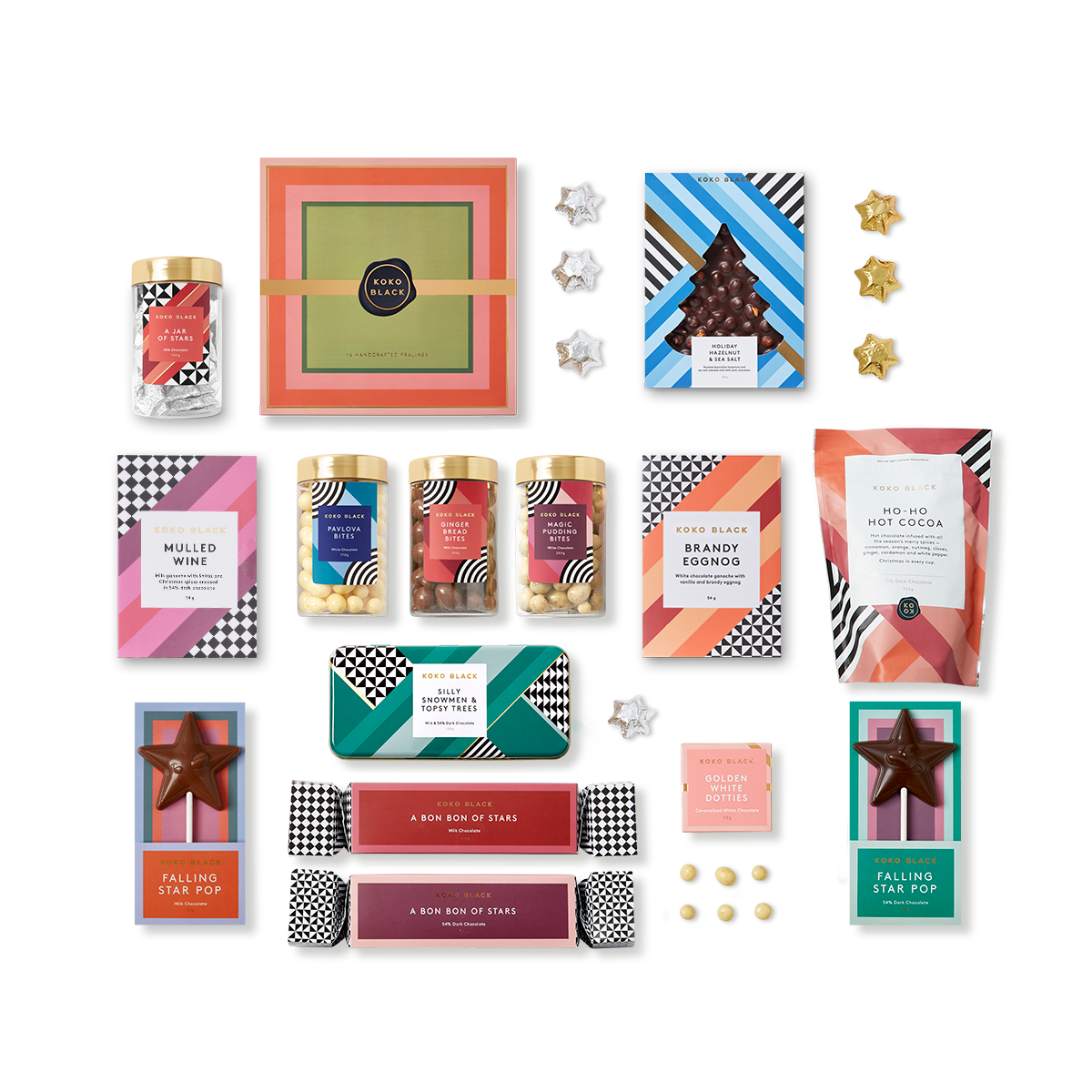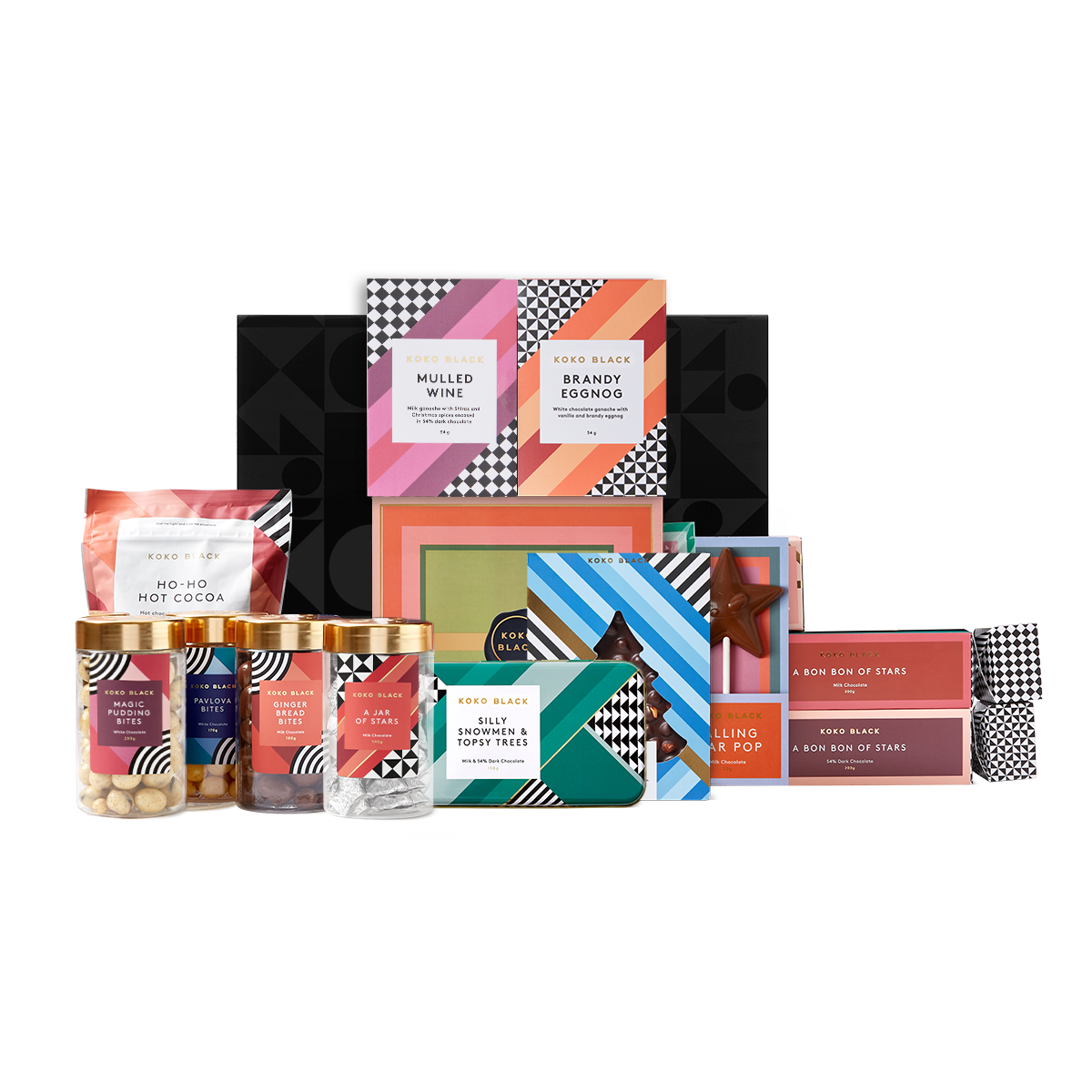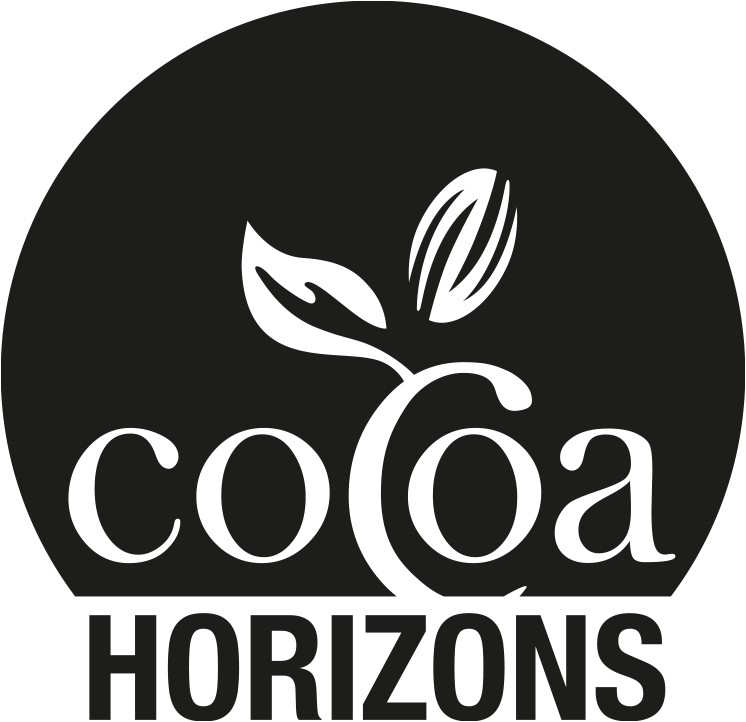 Celebrate with an abundance of glorious handcrafted treats for sampling, sharing, and
savouring. Pavlova in a block, mulled wine in a marble, a parade of pralines and a scattering of classic dotties – there's something wonderful for everyone, big or small.

Handcrafted with 100% natural ingredients, no artificial colours, flavours or preservatives, supporting 100% sustainably sourced cocoa.
Contents may vary based on stock availability. See 'This box contains' below for final contents.
Contents:
A Fantastical Feast Gift Box | 16 Piece
Snowmen and Trees Milk & 54% Dark
Gingerbread Bites 180g
Magic Pudding Bites 200g
Golden White Dotties Cube 70g
Pavlova Bites 170g
Ho Ho Hot Cocoa 300g
Falling Stars Pop Milk 20g
Falling Stars Pop 54% Dark 20g

Brandy Eggnog Marbles 34g

Mulled Wine Marbles 34g
A Bon Bon of Stars Milk 200g
A Bon Bon of Stars 54% Dark 200g
Twinkling Tree - Holiday Hazelnut & Sea Salt | Dark Chocolate 150g
A Jar of Stars Milk & Dark 140g



This box contains