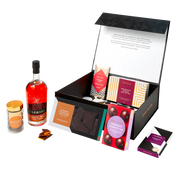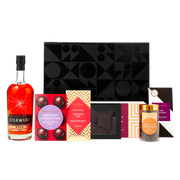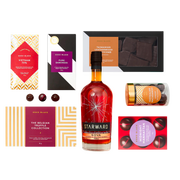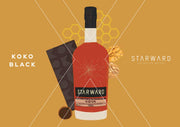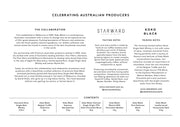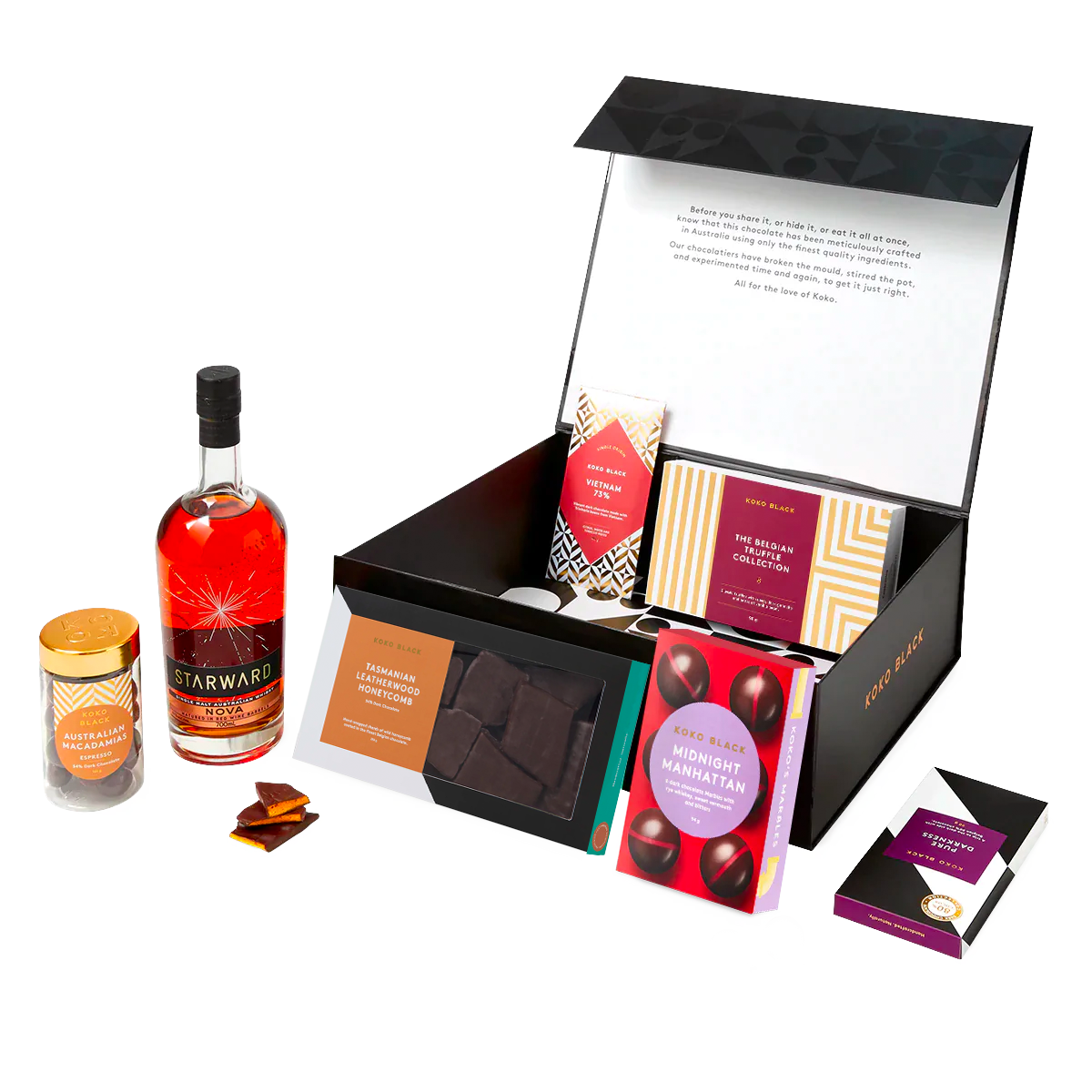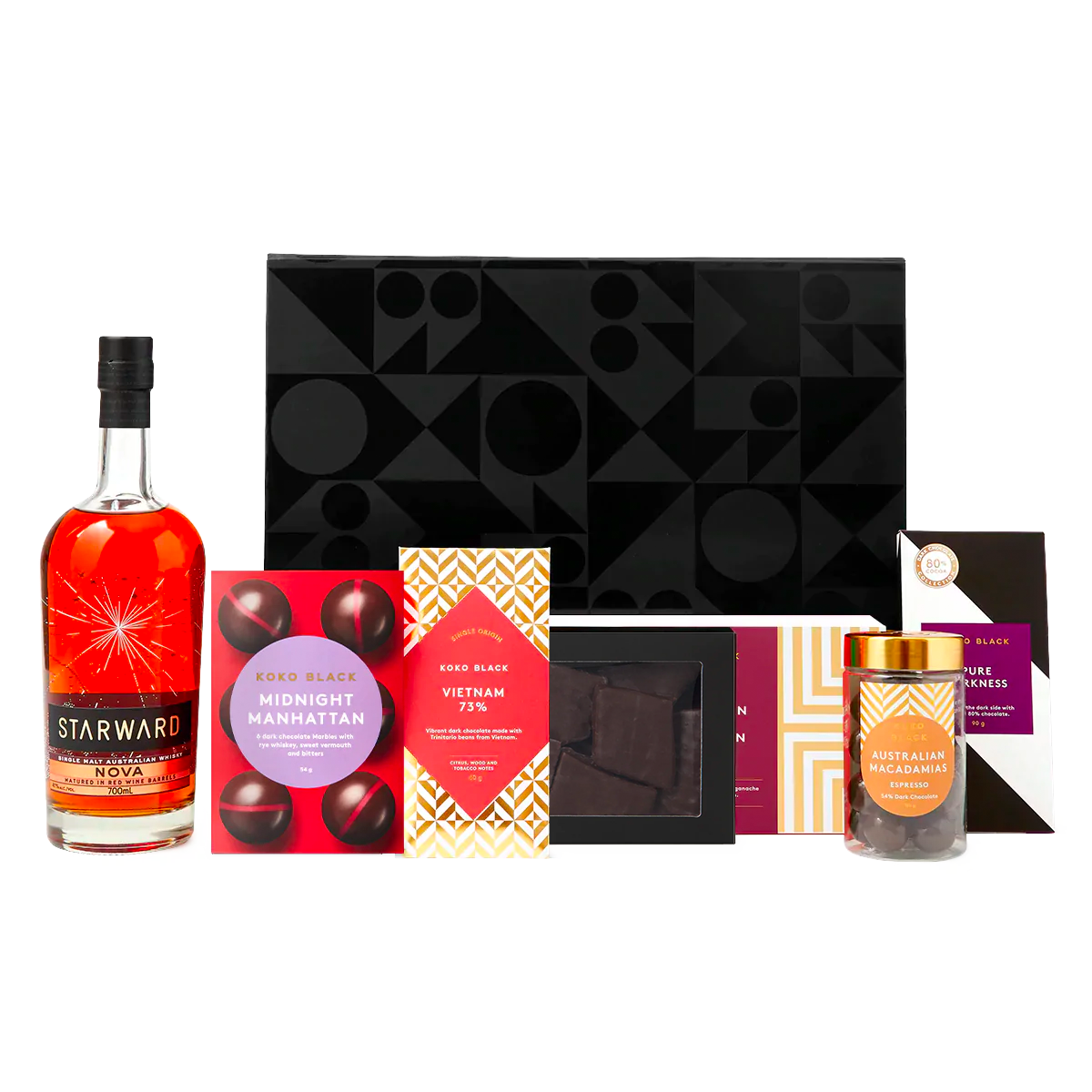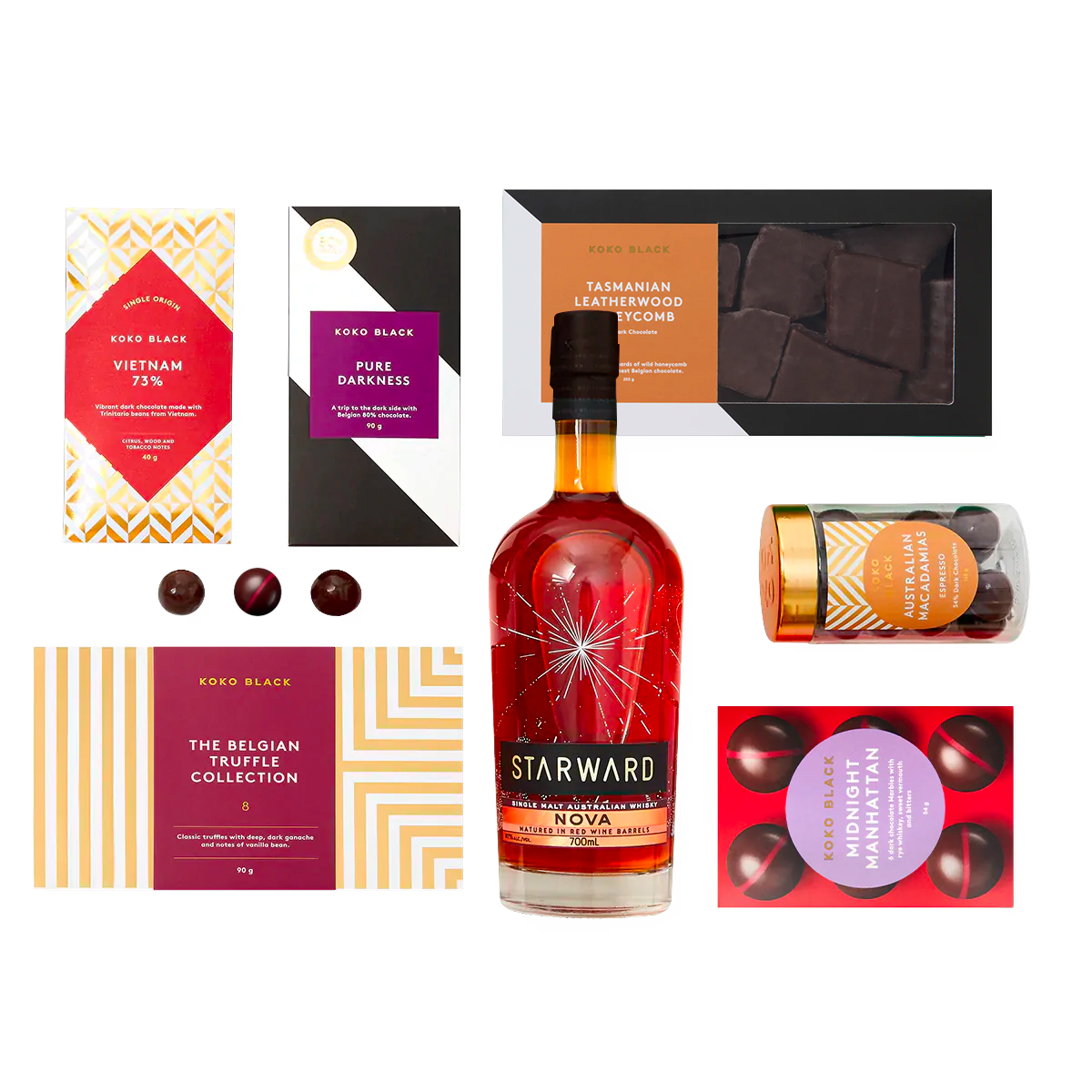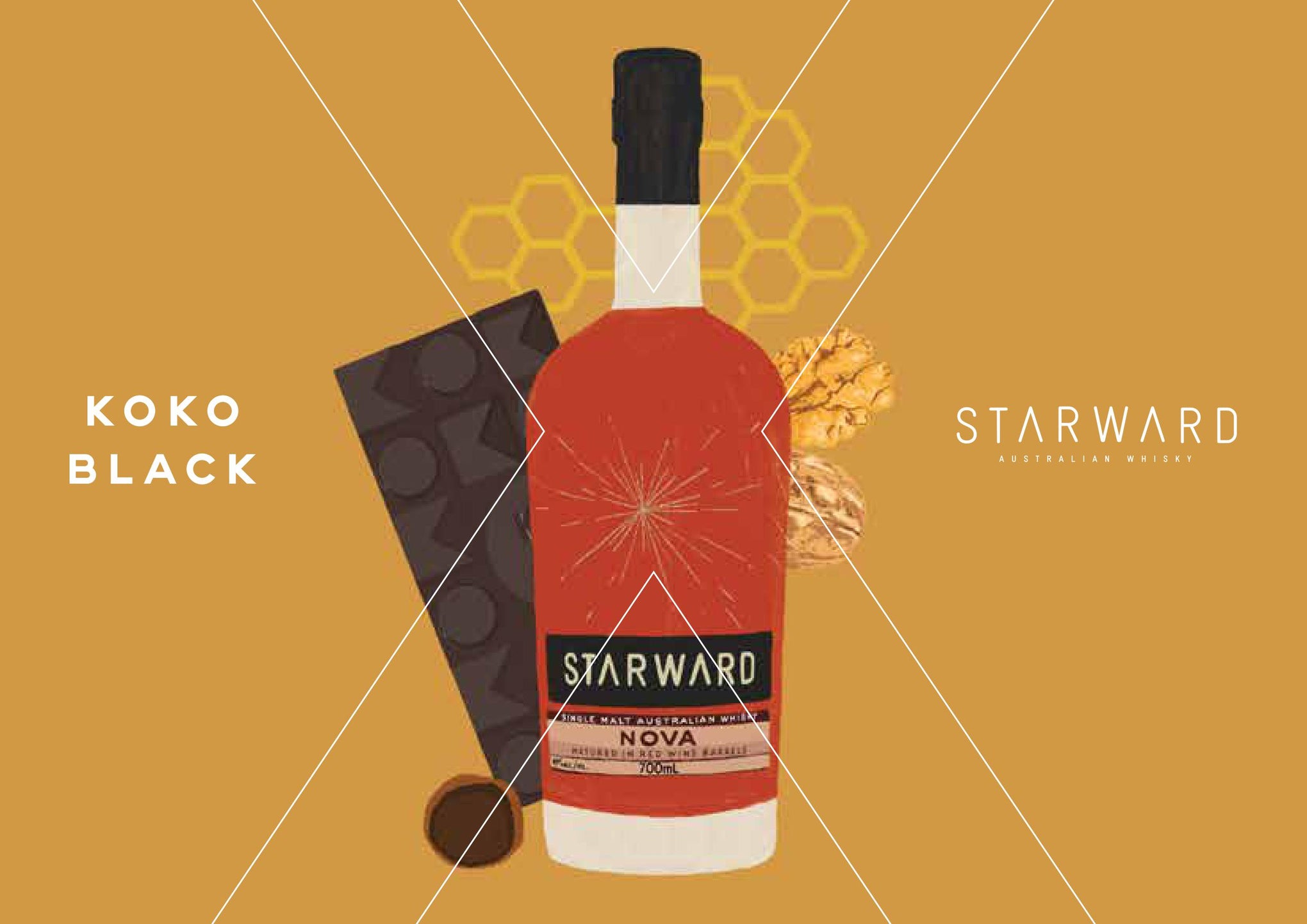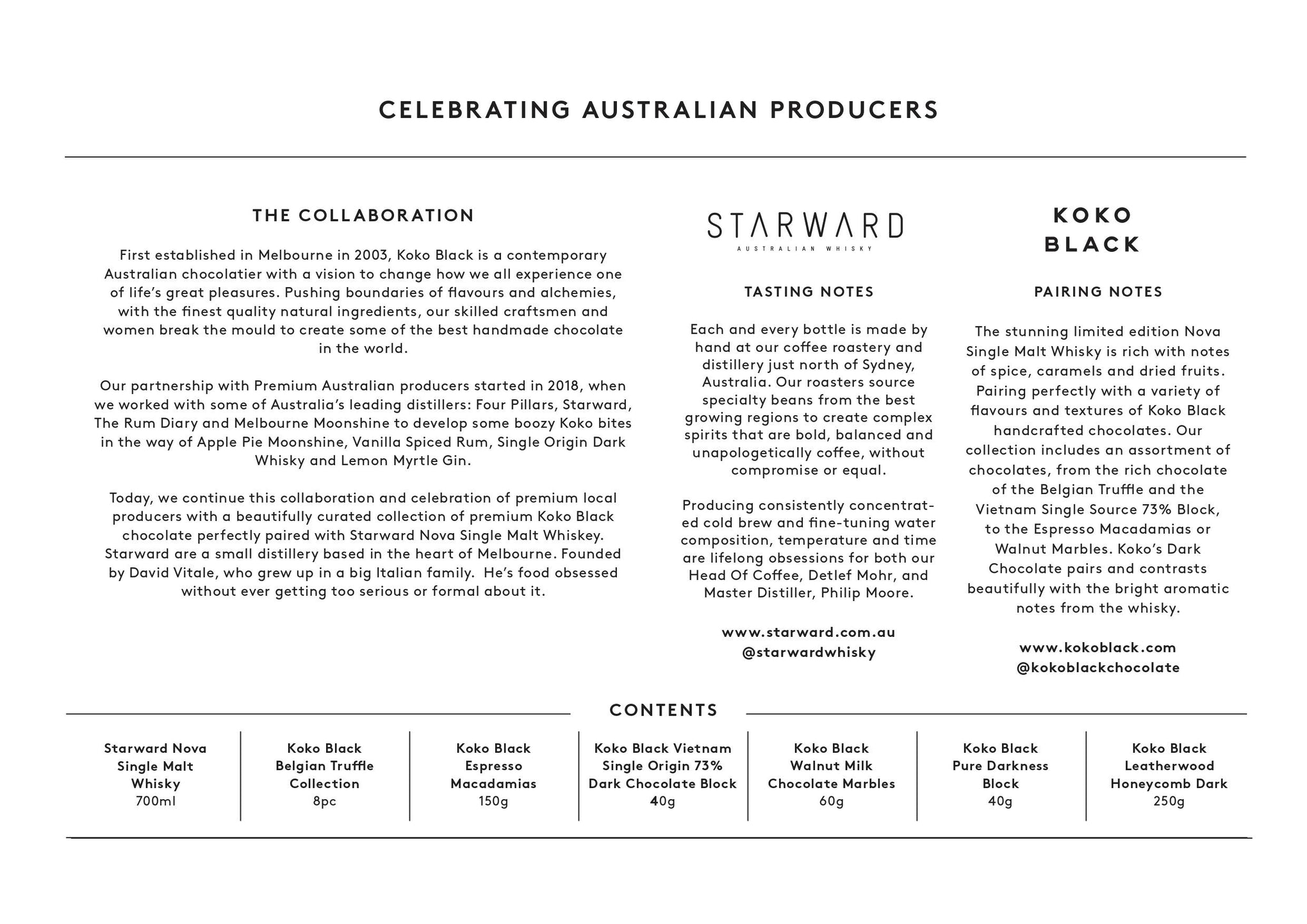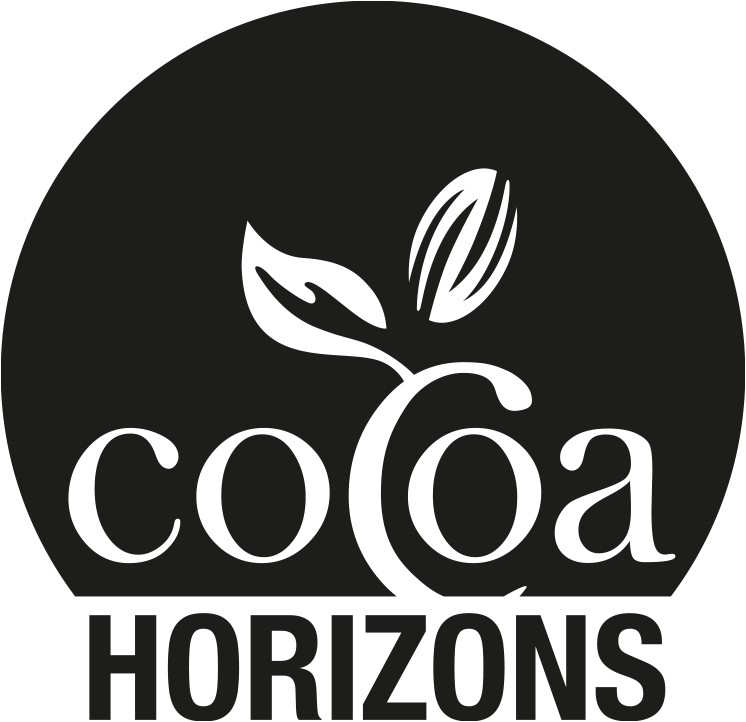 Single Malt Whisky, with coffee brew. Pair with the likes of our Espresso Macadamias and Leatherwood Honeycomb.
Photo provided is an example only, contents will vary. See 'This box contains' below for final contents.
Handcrafted with 100% natural ingredients, no artificial colours, flavours or preservatives, supporting 100% sustainably sourced cocoa.
Contents:
Starward Nova Single Malt Whisky 700mL
The Belgian Truffle Collection Gift Box | 8 Piece
Espresso Macadamias | Dark Chocolate
Vietnam Single Origin | 73% Dark Chocolate Block
Midnight Manhattan Marbles
Pure Darkness | 80% Dark Chocolate Block
Tasmanian Leatherwood Honeycomb 250g | Dark Chocolate
The stunning limited edition Nova Single Malt Whisky is rich with notes of spice, caramels and dried fruits. Pairing perfectly with a variety of flavours and textures of Koko Black handcrafted chocolates. Our collection includes an assortment of chocolates, from the rich chocolate of the Belgian Truffle and the Vietnam Single Source 73% Block, to the Espresso Macadamias or Midnight Manhattan Marbles. Koko's Dark Chocolate pairs and contrasts beautifully with the bright aromatic notes from the whisky.
Each and every bottle is made by hand at our coffee roastery and distillery just north of Sydney, Australia. Our roasters source specialty beans from the best growing regions to create complex spirits that are bold, balanced and unapologetically coffee, without compromise or equal. Producing consistently concentrated cold brew and fine-tuning water composition, temperature and time are lifelong obsessions for both our Head Of Coffee, Detlef Mohr, and Master Distiller, Philip Moore.




This box contains