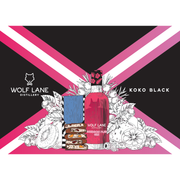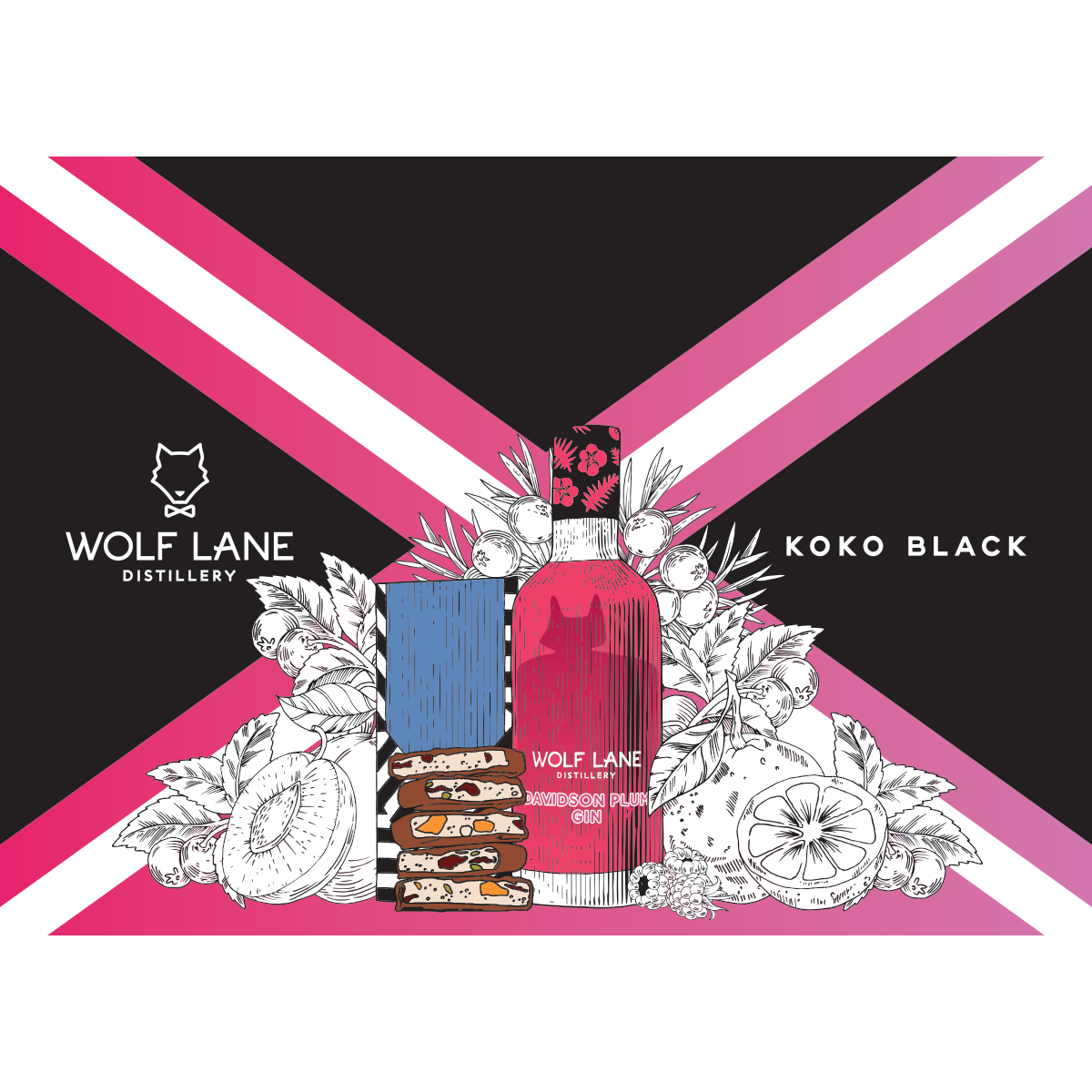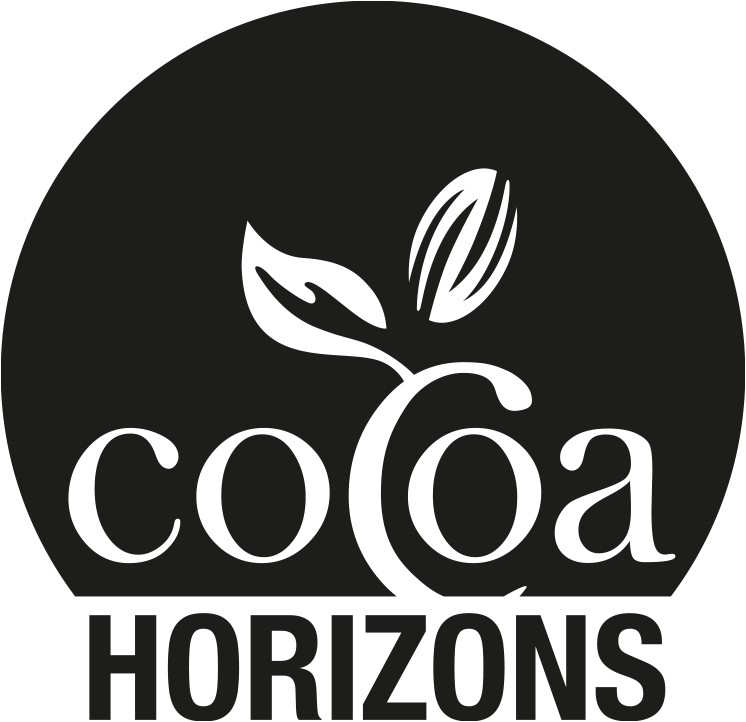 Product Information

A robust and dark selection of Koko's favourite fruity chocolates balance perfectly against the tart twist of Wolf Lane's Davidson Plum Gin. 
We've carefully paired this gin with a curated collection of premium Koko Black chocolate to please the palate and intrigue the imagination.

Contents:
Wolf Lane Davidson Plum Gin 500mL
The Dark Collection Praline Gift Box 

| 18 Piece

Jam Wagons

Davidson Plum Single Origin | 70% Dark Chocolate Block

Rocky Rogue 250g | Dark Chocolate

Nº 41 | Intense Milk Chocolate Milk
A collaboration and celebration of premium local gin distillers from across Australia, reflecting their local, native or experimental flavours. Each gin from the Distillers Collection has been selected to pair with a beautifully curated collection of premium Koko Black Chocolate. 
Davidson Plum Gin is a tropical take on the traditional sloe gin, swapping sloe berries for locally grown Queensland Davidson Plums. There's a distinctive plum and raspberry flavour present, and the Davidson Plum block, the Jam Wagons and the Rocky Rogue all play in this space too, with bright red fruit flavours. The Dark Collection pralines pair with the robust flavours of the Davidson Plum.
A tropical twist on tradition from a boutique Cairns-based distillery , this distinctive gin swaps sloe berries for locally grown Queensland Davidson plums. Steeped whole in the gin for up to three months, the plums impart a distinctive blush colour and raspberry flavour that balances brilliantly with fruity orange and juniper notes.




This box contains