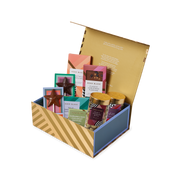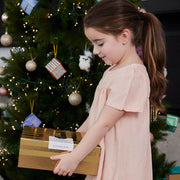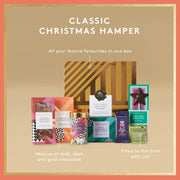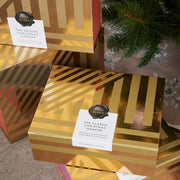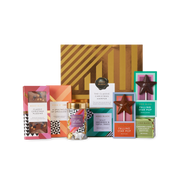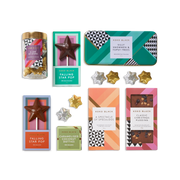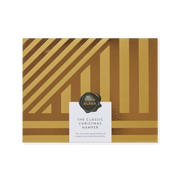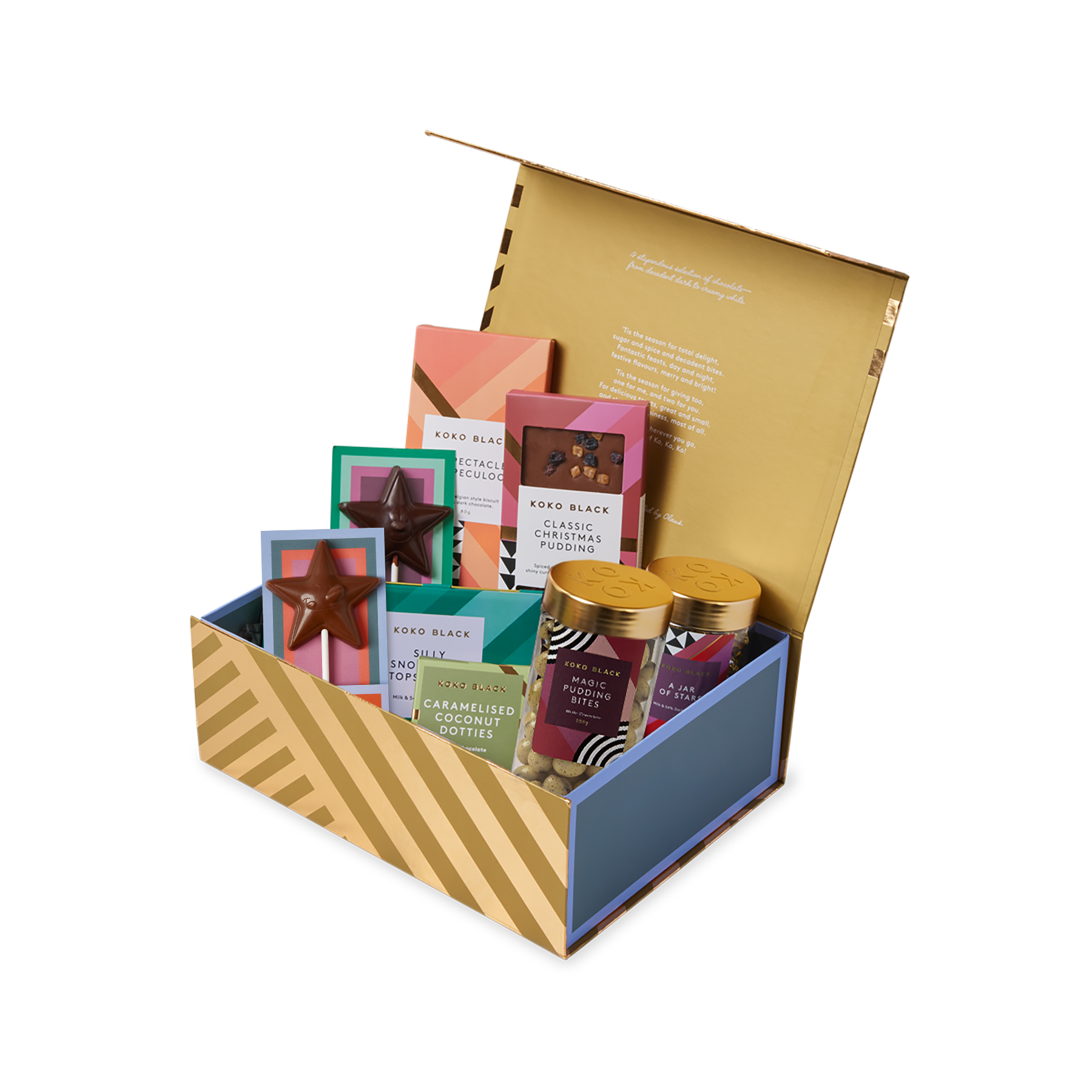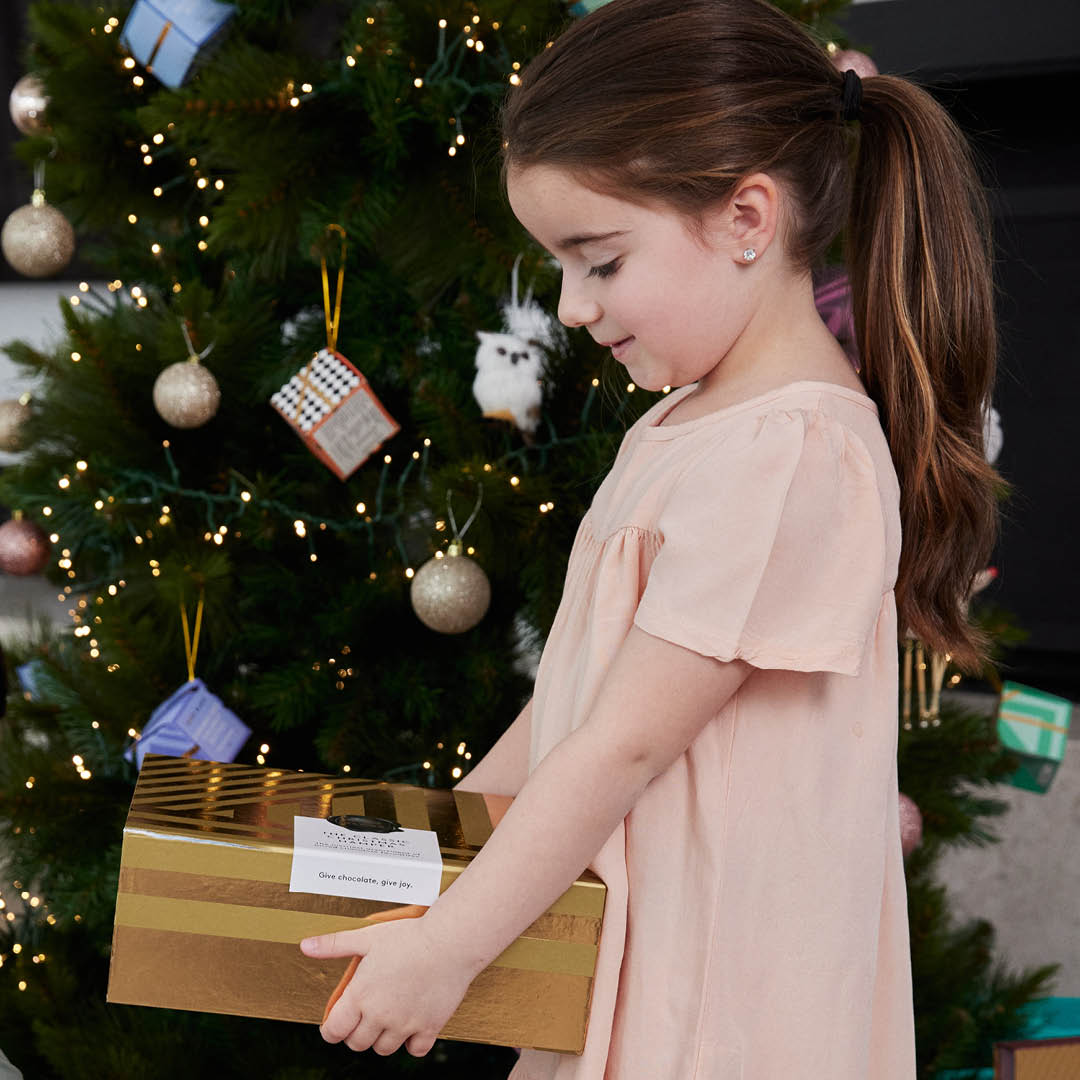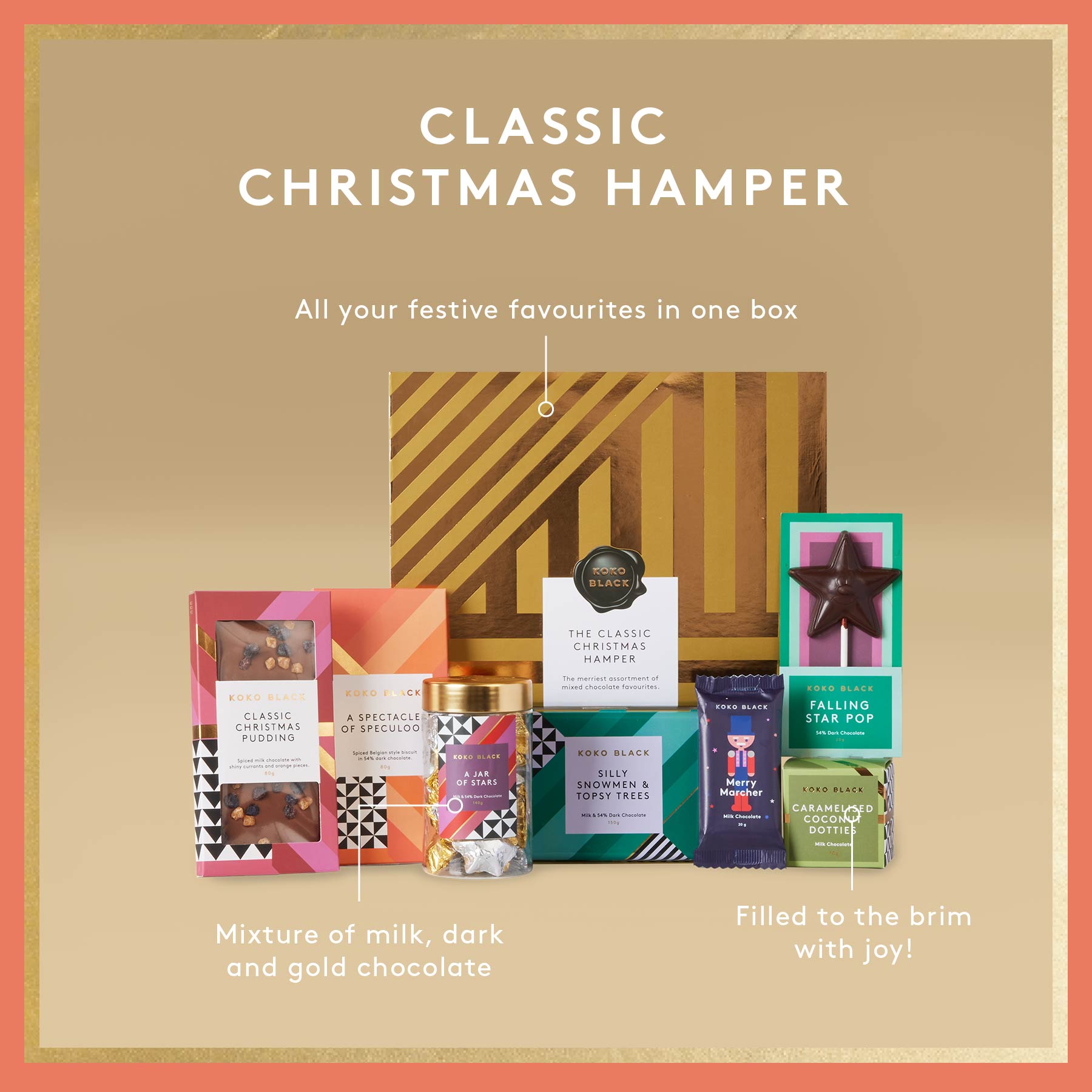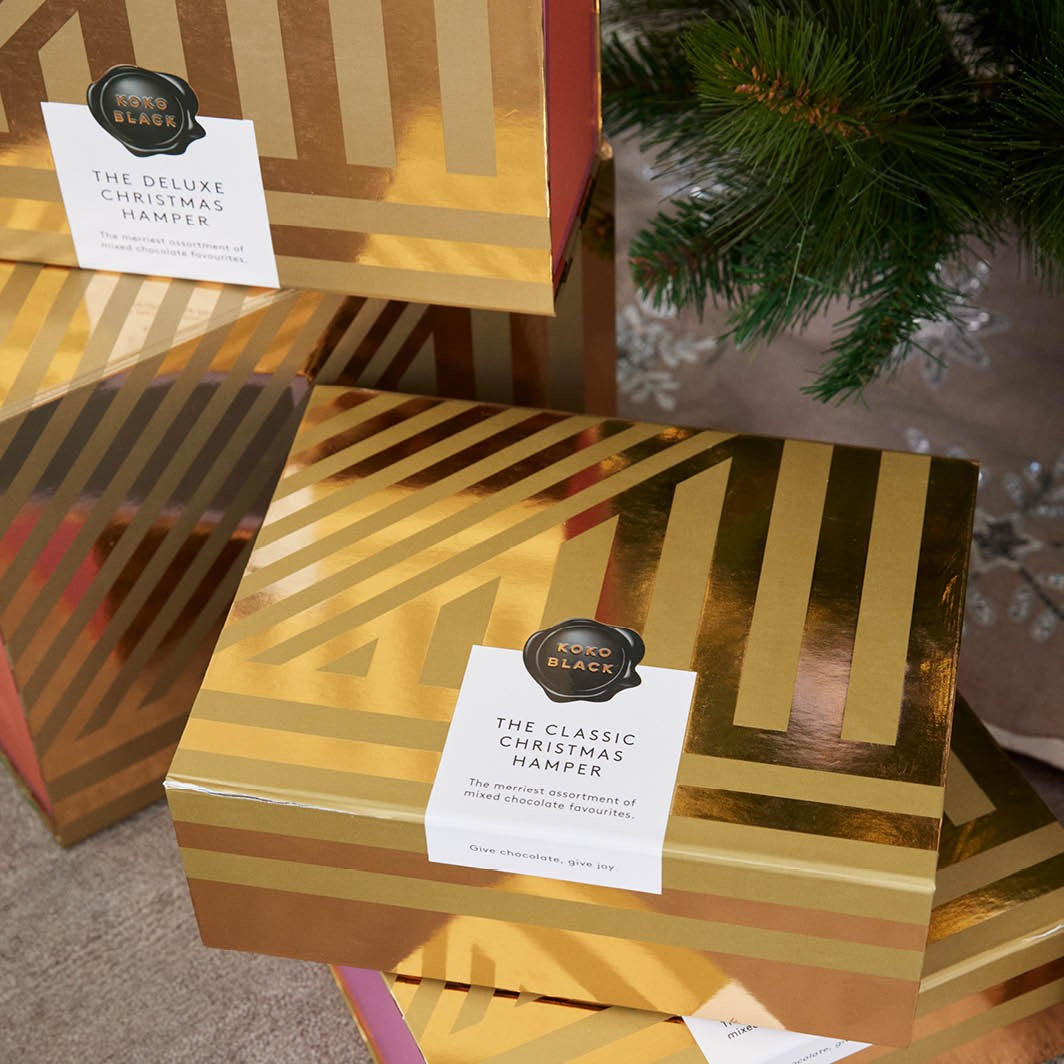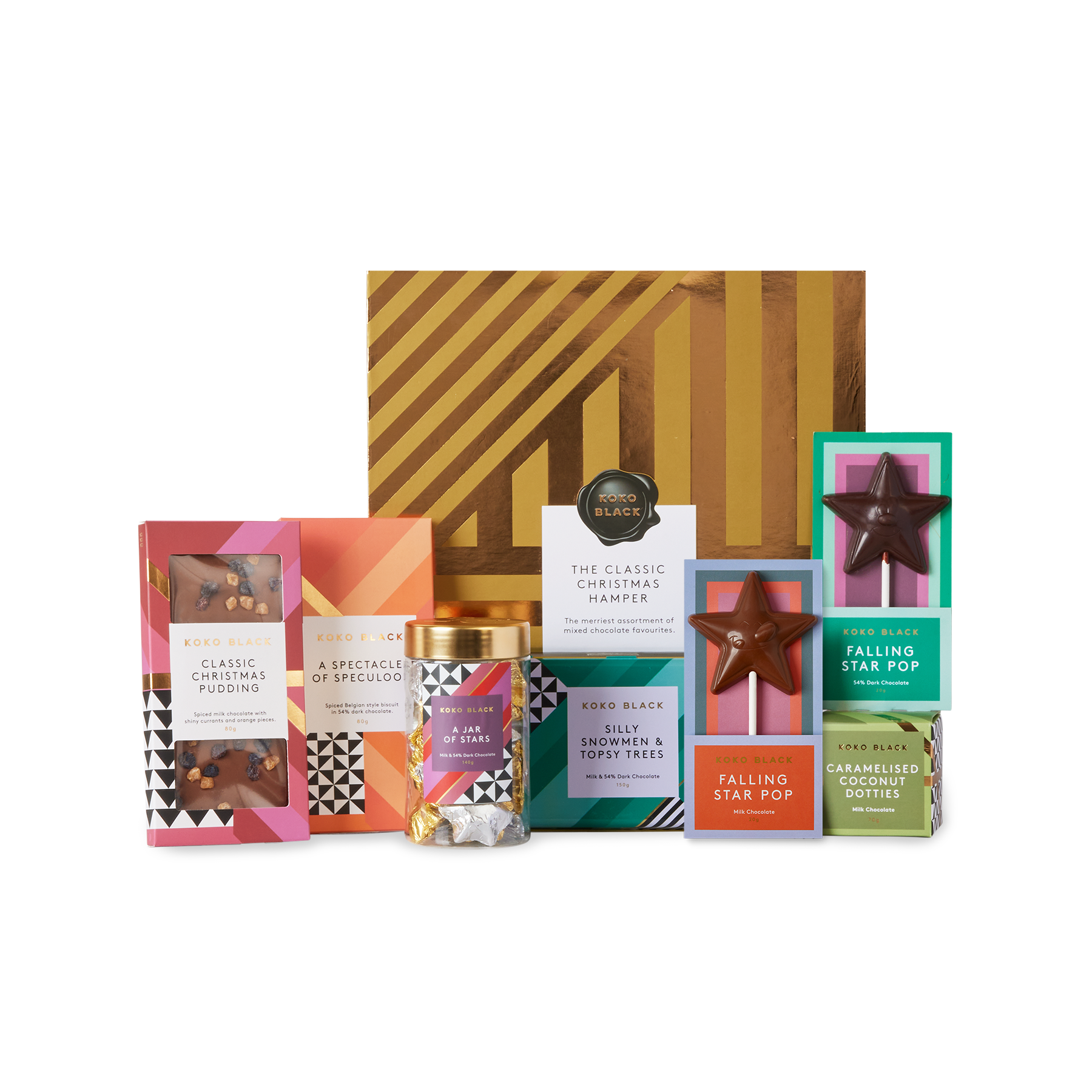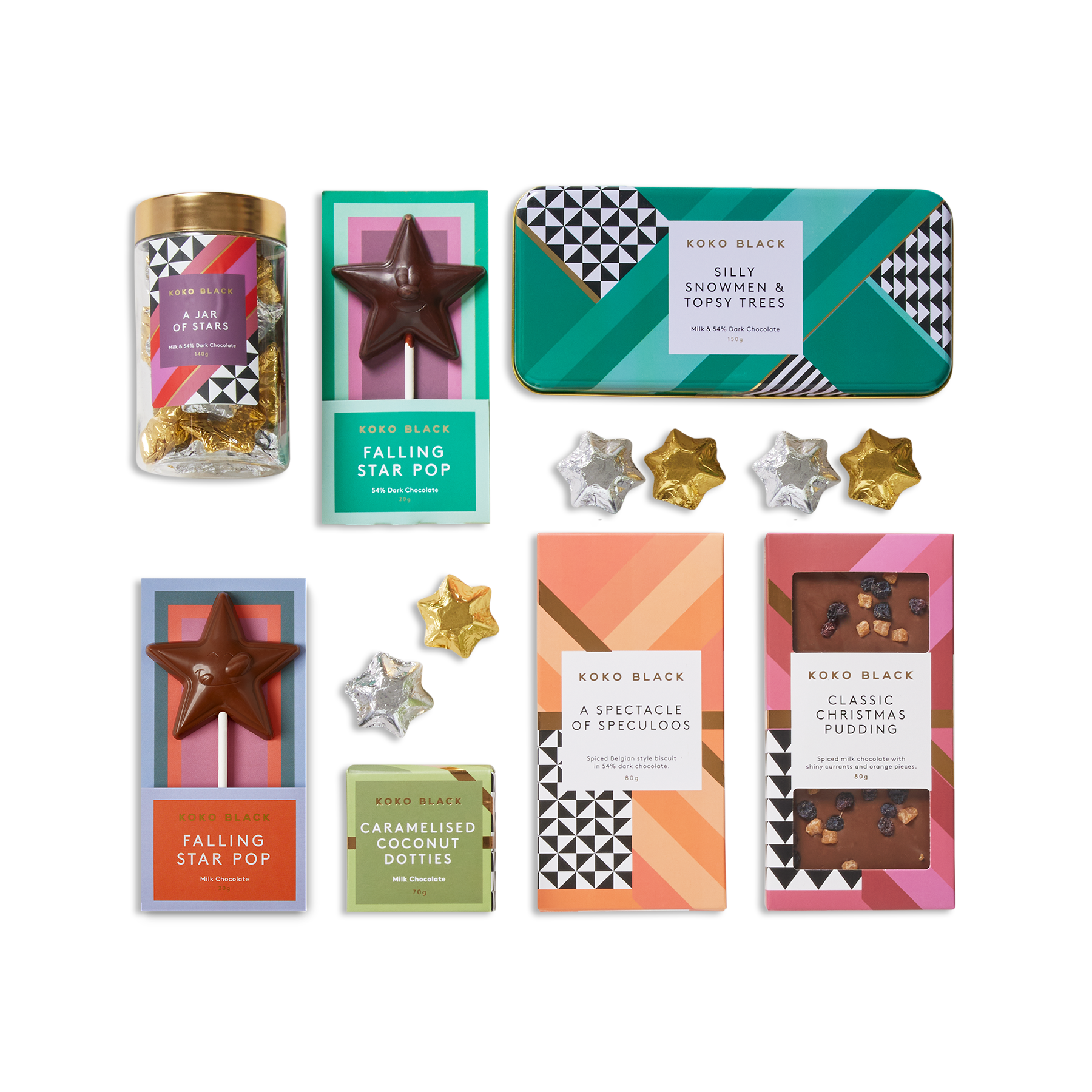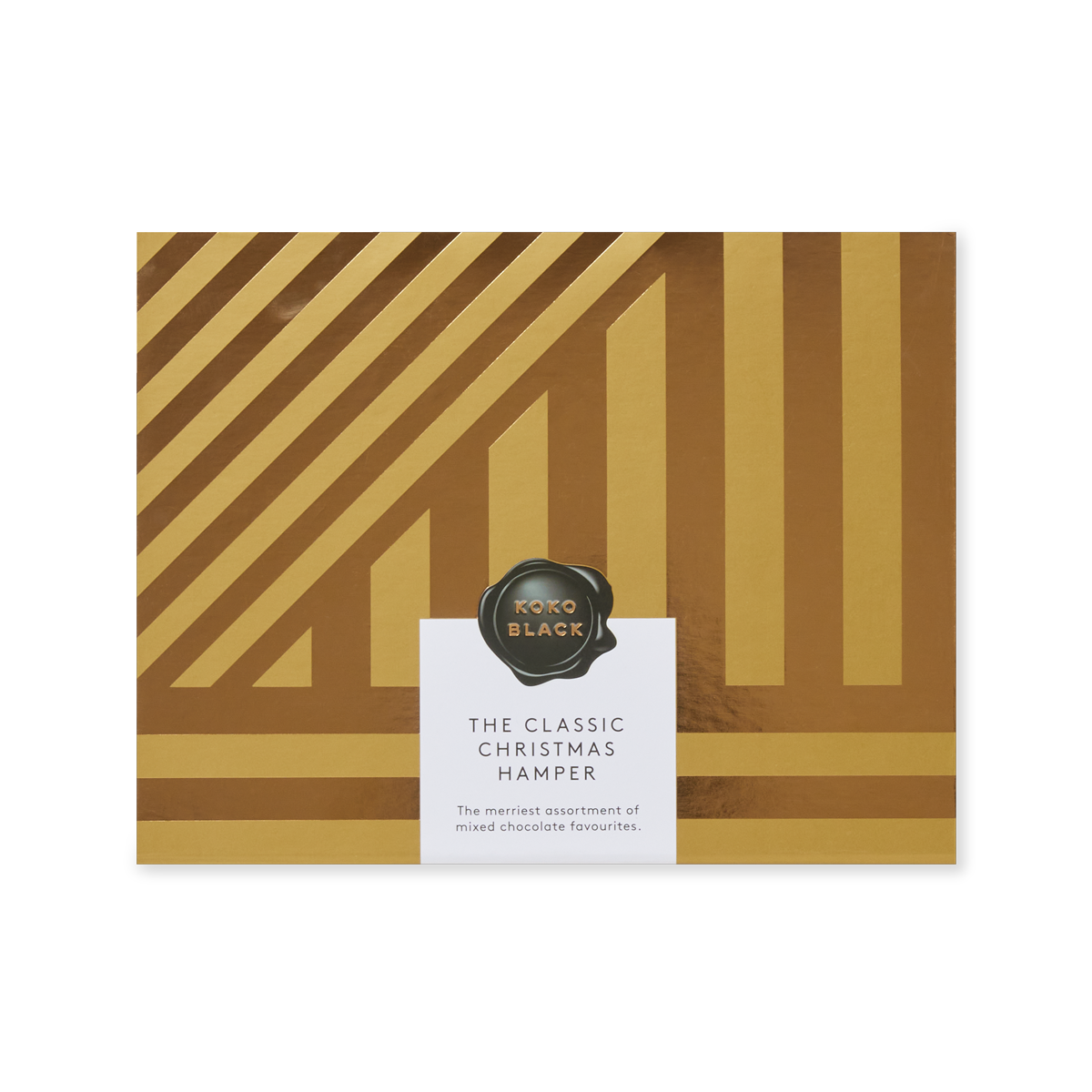 A golden selection of Koko's best and brighest.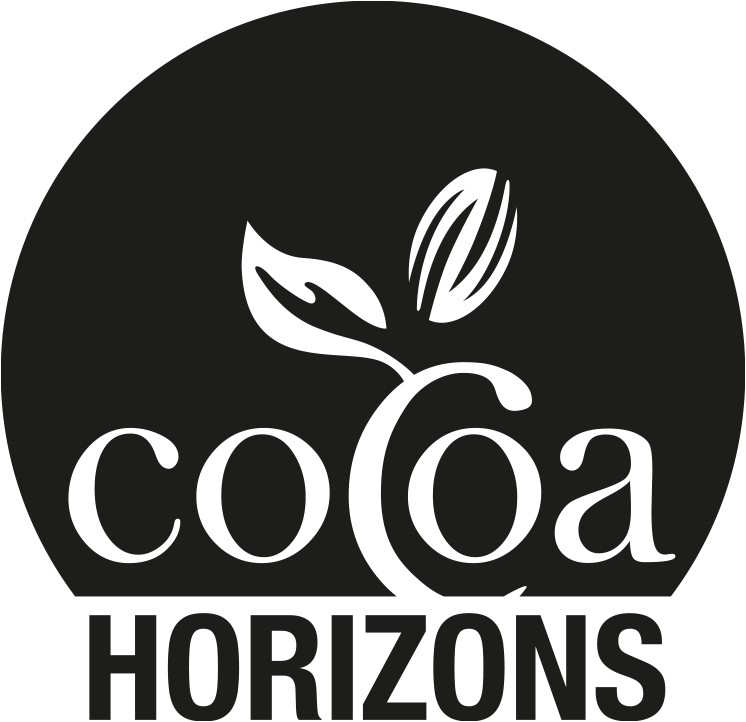 Give them a taste of all things merry with our classic collection of mixed chocolate favourites. With an assortment of festive blocks, bites, pencil tins and dotties to make all their Christmas wishes come true. Perfect for all your brightest stars.
Handcrafted with 100% natural ingredients, no artificial colours, flavours or preservatives, supporting 100% sustainably sourced cocoa.
Silly Snowmen & Topsy Trees | Milk & Dark Chocolate
A Spectacle of Speculoos 80g | Dark Chocolate Block
Classic Christmas Pudding 80g | Milk Chocolate Block
A Jar of Stars 140g | Milk & Dark Chocolate
Magic Pudding Bites 200g | White Chocolate
Falling Star Pop 20g | Dark Chocolate
Caramelised Coconut Dotties Cube 70g | Dark Chocolate
Falling Star Pop | Milk Chocolate





This box contains