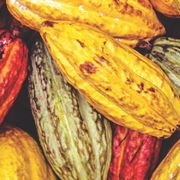 Sustainability
Palate, people and planet: our chocolate is crafted to please all three. Here's how we're working to pay the goodness forward
We're here for good.
At Koko Black, we like to think that every chocolate we make is a gift, no matter who it's for.
It's the kind of gift that not only gives, but also gives back to the planet and people who made it.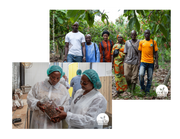 That's why we're proud partners with the Cocoa Horizons, an independent Foundation working with brands to improve the lives of cocoa farmers, their communities and the environment.
Through Cocoa Horizons we are supporting 100% sustainably sourced cocoa. It means our chocolate doesn't just taste incredible, it does incredible things too.
Our partners in cocoa, and community.
We believe the chocolate industry should be a force for good. But the reality is, life can be difficult for cocoa farming communities. Many cocoa farmers face unfair trading conditions and challenges that range from depleted soil, to lack of clean water and healthcare, to gender imbalance and child labour – all intensified by the increasing impact of climate change.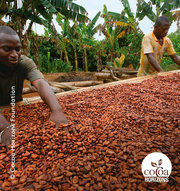 Supporting on-going productivity for cocoa farmers
by helping them improve yields, implement innovative financing solutions and earn a better income.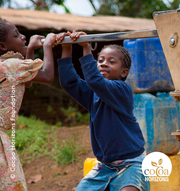 Addressing social challenges in cocoa farming communities
by helping protect children, and provide access to education, empower women and provide basic healthcare.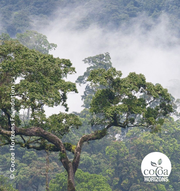 Ensuring a carbon-positive, zero-deforestation cocoa supply chain
by providing shade trees, green energy and training on environmental protection to cocoa farming communities