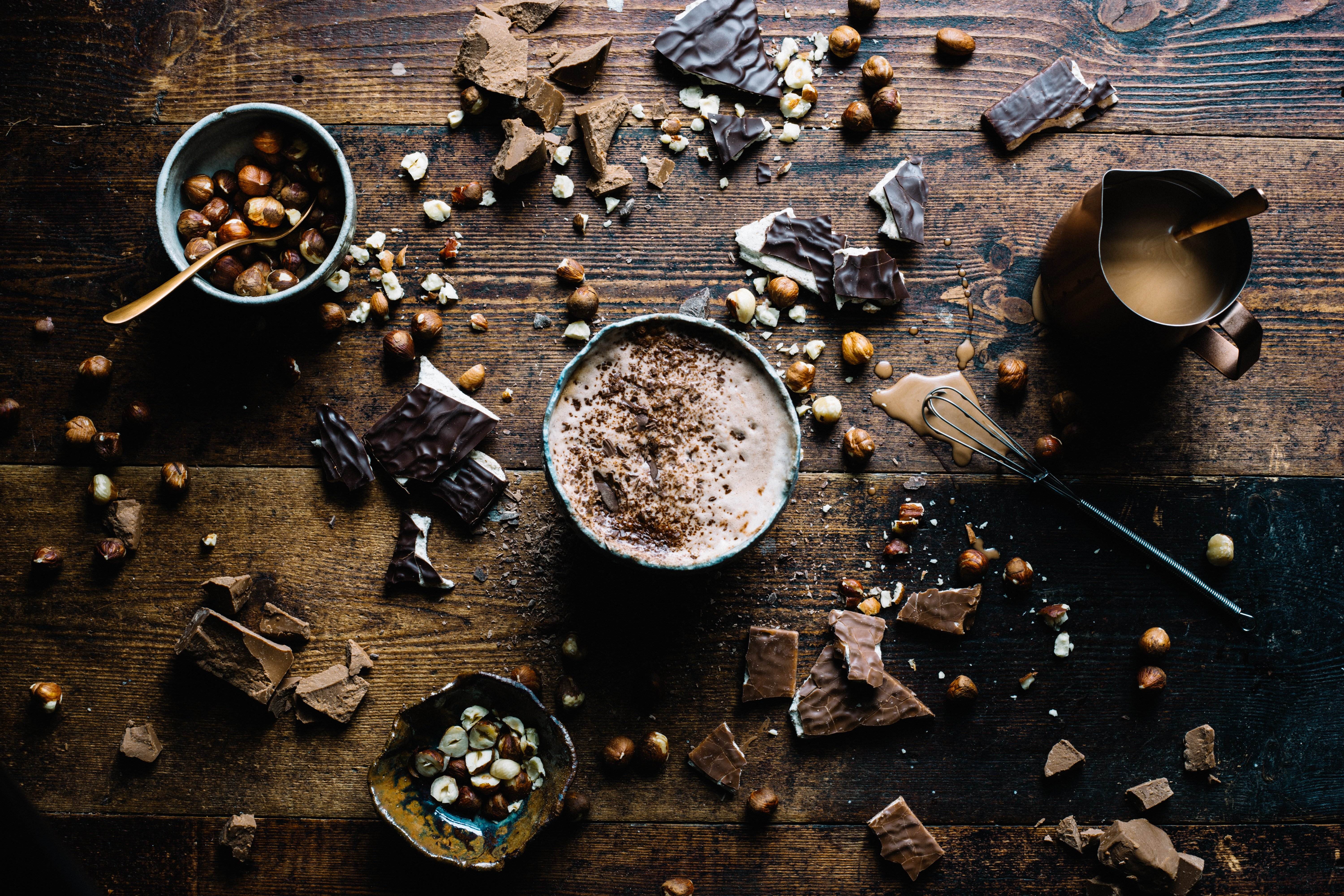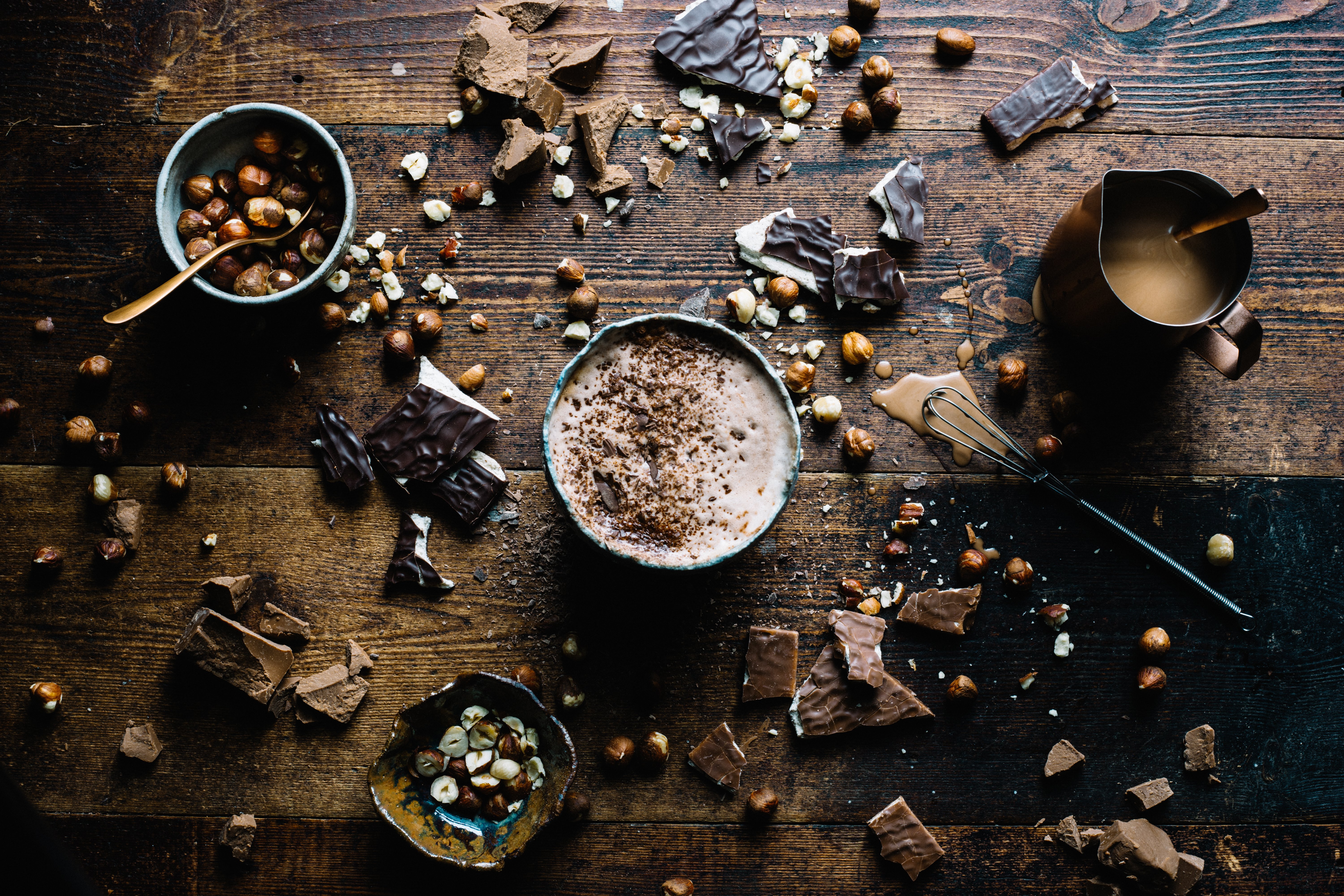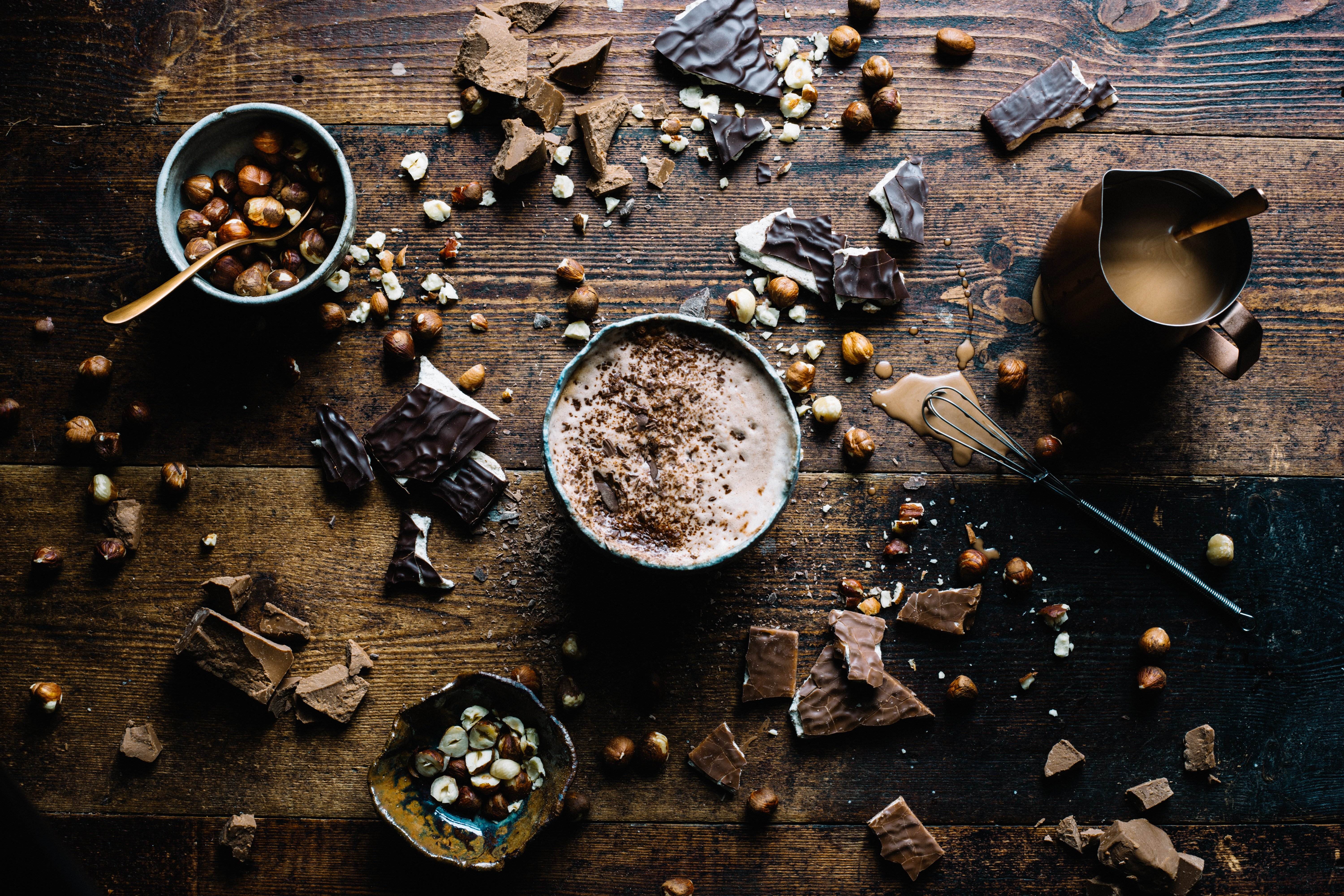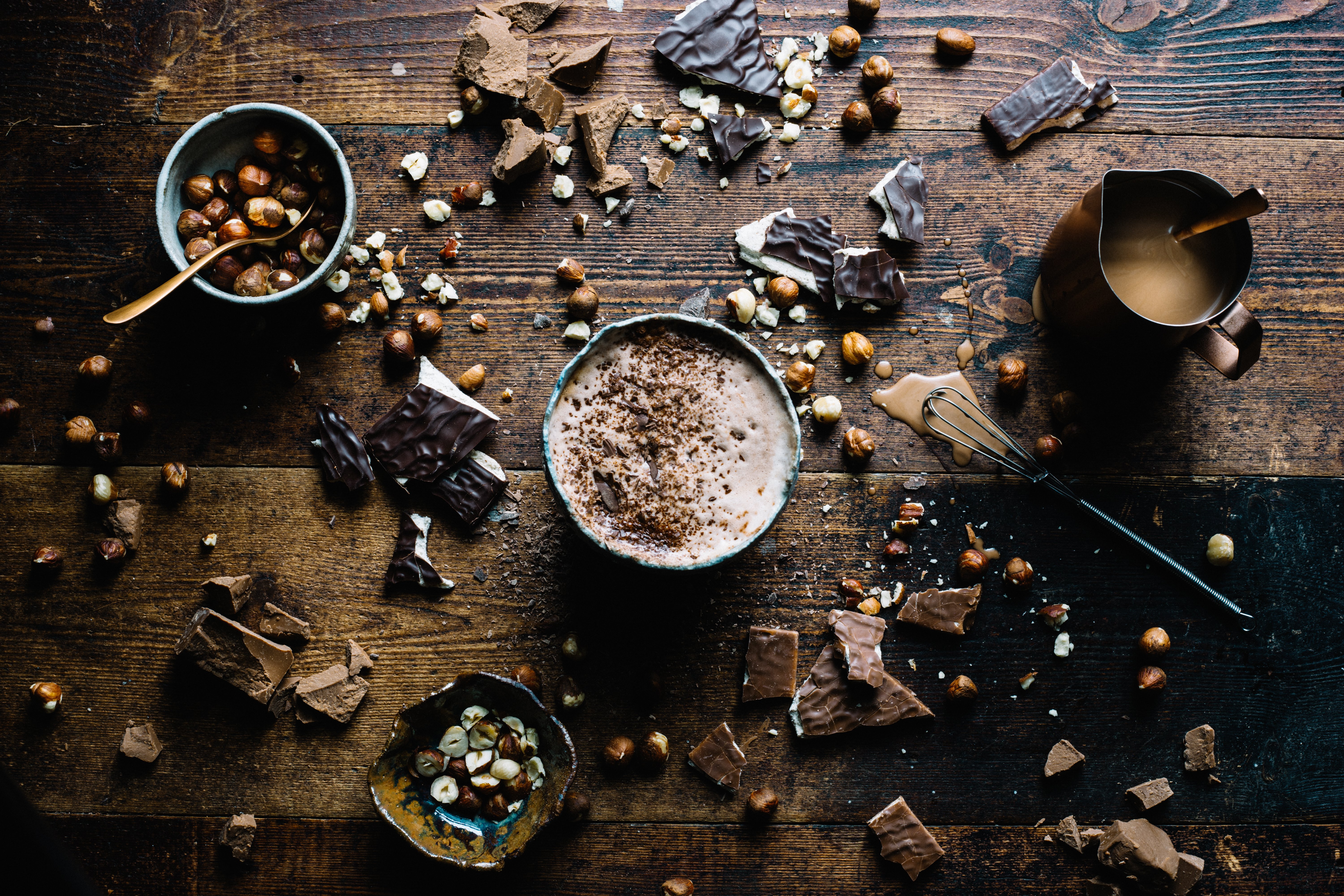 Personalisation Terms
As the creator of your product, you are solely responsible for the message of the product file you submit on our cards & sleeves. Koko Black will use best endeavors to remove inappropriate content.
Koko Black reserves the right to not produce any item that it reasonably believes may contain vulgar, obscene, profane; or which may harass or cause distress or inconvenience to, or incite hatred of, any person.
Website Terms of Use
Koko Black Australia Pty Ltd (ACN 610 100 546) ('we', 'our' and 'us') provides you with use of and access to the Websites subject to these terms of use ('Terms') and our Privacy Policy. By using, browsing or otherwise accessing the Websites, you agree to be bound by these Terms and our Privacy Policy.
In these Terms:
'person' means any individual, company, trust, entity, partnership, joint venture, association, corporation, body corporate or governmental agency;
'Personal Data has the meaning given in the Privacy Policy;
'Privacy Policy' means our privacy policy https://www.kokoblack.com/pages/privacy-policy as amended from time to time;
'Third Party Content' means websites, platforms, trademarks, content, products, services, and information of other parties including their name and images and content provided to us by links to sites owned by other parties;
'Website Information' mean content and information contained in, displayed on or accessible through the Websites, including content or information generated on the Websites by us or on our behalf and any Third Party Content;
'Website' means kokoblack.com/ including all password protected areas; and
'Websites' means the Website and any other websites owned or operated by us or our related entities, subdomains of such websites and all related top-level domains, mobile sites, apps, social media channels, APIs and widgets; and
'you' means the person using, browsing or otherwise accessing any content or data on the Websites.
Access to this Website is permitted on a temporary basis, and we reserve the right to withdraw or amend our services without notice. We will not be liable if for any reason this Website is unavailable at any time or for any period. From time to time, we may restrict access to some parts or all of the Website.
Variation
We reserve the right to change these Terms by publishing new terms on the Website. Your use of the Websites constitutes your acceptance of these Terms as amended from time to time.  
Should you object to any of our Terms or other notices on the Websites your sole option is to immediately cease your use of the Websites.
Intellectual property and ownership of content
Unless indicated otherwise all content and materials in any format on the Websites (including photographic images) and all intellectual property in the Websites is owned or licensed by us and are protected by copyright laws and treaties around the world.  
Subject to these Terms, you agree that you will not infringe our intellectual property as contained in the Websites and will not modify, copy, republish, frame, distribute or communicate any part of the Websites or any information contained on or in the Websites without our written consent or otherwise use the Websites in a way which will infringe our intellectual property or other rights.
We grant you permission to download our copyright material only for private and non-commercial purposes or for purposes necessary for you to access our services. You may only reproduce or use our copyright material for any other purpose with our prior written consent, which may be given subject to such conditions as we in our absolute discretion may impose.
All rights not expressly granted are expressly reserved.
Restrictions on use of Websites
In accessing or using the Websites you agree that you will not:
use any automated device, software, process or means to access, retrieve, scrape, or index the Websites or any content on the Websites without our express written consent;
use any device, software, process or means to interfere or attempt to interfere with the proper working of the Websites;
undertake any action that will impose a burden or make excessive traffic demands on our infrastructure that we consider unreasonable or disproportionate site usage;
use or index any content or data on the Websites for purposes of competing with us in any manner that we have not specifically authorised;
transmit spam, chain letters, contests, junk email, surveys, or other mass messaging and unsolicited advertising or promotional material, whether commercial in nature or not;
violate the rights of any person, including copyright, trade secret, privacy right, or any other intellectual property or proprietary right;
pose as any person or entity or attempt to solicit money, passwords or Personal Data from any person;
reproduce, republish, retransmit, modify, adapt, distribute, translate, create derivative works or adaptations of, publicly display, sell, trade, or in any way exploit the Websites or any content on the Websites, except as expressly authorised by us;
transmit or attempt to transmit any computer viruses, worms, defects, trojan horses or any other material which is malicious, technologically harmful, in breach of confidence or in any way offensive obscene or destructive;
use the Websites or any content from the Websites in any manner which is in our opinion not reasonable and/or not for the purpose it is made available; or
act in breach of any term or condition of use or other condition imposed by us or any law.
We reserve the right to exercise whatever means we consider necessary to prevent unauthorised access to or use of the Websites, including instituting technological barriers, or reporting your conduct to any person, entity or governmental or other authority.
Reporting violations
You may report any suspected violation of these Terms to us by using the following email link https://support.kokoblack.com/hc/en-au/requests/new. We will investigate the matters and take any actions we consider appropriate.
User accounts
As a user of the Website, you may be asked to register with us and provide Personal Data, such as your first name, last name, email address and mobile number. Subject to our Privacy Policy, you are responsible for ensuring the accuracy of this information, and you are responsible for maintaining the safety and security of your identifying information. You are also responsible for all activities that occur under your account or password. You agree to indemnify us for any damages, loss or other liability incurred or suffered by us as a result of any false, inaccurate or incorrect information provided to us, and any use of the account by you.
If you think there are any possible issues regarding the security of your account on the Website, inform us immediately so we may address them accordingly.
All users have the ability to opt in and out of all communications received from Koko Black.
We reserve all rights to terminate accounts, edit or remove content and cancel orders at our sole discretion.
Orders
The products and services available at the Website are only for sale to persons who are at least 18 years of age and you may legally adhere to the Terms. Koko Black assumes no responsibility for liabilities related to age misrepresentation.
Subject to these Terms, you may offer to purchase products or services described on the Website for the price specified on the Website. Payment must be made at the time you place your order. Your order must contain the order information specified on the Website, including your name, address, contact number and credit card details. We are not liable for any orders that go missing due to incorrect delivery information provided by you. 
Title in the goods does not pass to you until payment has been received. If a payment has been made via PayPal or e-Cheques, you will receive an order confirmation email and a call from our Customer Support team as payment via these methods generally take 3 to 7 days to process.
All prices are in Australian dollars unless otherwise indicated. Where goods and services tax is required to be included, prices are inclusive of goods and services tax.
Cancellation of Orders and Returns
Unless provided for under these Terms or as otherwise agreed by Koko Black:
orders cannot be amended once it has been dispatched. If your order has not been dispatched, you may contact hello@kokoblack.com to cancel your order and place a new order. Koko Black may in its absolute discretion accept or reject your request for cancellation or change of an order and a refund. If we accept to refund it will be processed within a reasonable time being 5 days.
no cancellations or changes to orders will be accepted especially on same day delivery or next day delivery orders, and the products will be delivered to the delivery address placed by you.
any address changes are requests only and cannot be guaranteed depending on the status of the order.
for health reasons, no cancellation, return or refund can be made once your order has been dispatched for change of mind or if you made an incorrect selection.
due to the fragile nature of our chocolates, we strongly recommend opting for the delivery service with refrigeration, as your order may melt during its transit. Koko Black does not offer a refund or replacement of any heat affected products unless you have selected the refrigeration delivery option.
Products, Pricing and Availability
Despite our effort to ensure that the information on the Website on our products, pricing and availability are complete, accurate and current, information may occasionally be inaccurate, incomplete or out of date and all products, descriptions and prices of the products on the Website are subject to change at any time without notice.
While we endeavour to make sure that all products listed on our Website are in stock and pricing is true and correct we do not warrant the accuracy or completeness of the information, content, pricing or materials provided through the Site and we reserve the right to discontinue any product at any time. In the event that an ordered item is not available or we are unable to fulfil your order, we will notify you as soon as practicable to arrange a backorder or an alternative order.
Dispatch and Delivery of Products
Please refer to https://support.kokoblack.com/hc/en-au/articles/4402107544975-How-much-does-delivery-cost-And-how-long-does-it-take- for delivery within Australia. Please allow 7 working days for international orders. *Dispatch and delivery timeframes are provided as a guide only.
We will try our best to deliver your order as soon as we can, however Koko Black is not liable for any third-party failure to deliver products within the expected delivery time.
Once your order has been dispatched, you will receive an email with the tracking details. Delivery times will vary according to the delivery service used as well as their time frames and zones.
Orders over AUD$100 will attract complimentary refrigerated shipping, same day shipping and DHL express is not included regardless of the value of the order.
International orders to New Zealand are sent via international courier and shipping costs will be charged depending on your location. Any orders over NZ$1,000 will attract customs and import tax on these orders. You will be responsible for the importation of goods into New Zealand and must obey the regulations including payment of the applicable import tax, transaction fees and levies and compliance with all requirements and documentation of the NZ Customs Service.
Please check the applicable custom laws in New Zealand before placing your order. Koko Black is not liable for any additional charges and cannot accept any returns under this circumstance.
Click and Collect
If you place an order to click and collect from a store near you, the following process will need to be followed:
This service will only be available at the time slot specified at the checkout from the store you have chosen to collect from. No other collection time will be available.
Upon arrival at the collection location, please have your order confirmation email and the name on the order.
No split order collection will be available, the whole order needs to be picked at the same time.
If the items are not picked in the allocated time slot, goods will be kept for five (5) days. A confirmation about the pickup time will be emailed to you. If the items are not picked after that the products will be returned to Koko Black store.
No changes can be made to the order at pick up point and no resolutions, refunds or exchanges will be available at the collection point.
Note that not all products are available for click and collect.
If we are unable to fulfil your order due to unforeseen circumstances due to a product no longer being available or error in our system, we will contact you prior to your collection time to either:
replace with a similar item of equivalent value; or
cancel the entire order and refund your payment.
We also note that stock will vary between stores and not all stores have the same stock available.
Any issues should be taken through our Website at https://support.kokoblack.com/hc/en-au/requests/new or through the relevant store.
Promotional Gift Offers
From time to time, Koko Black may offer promotional gifts with any purchase from the Website. The offers will not apply to gift vouchers and cannot be used in conjunction with any other offer. Offer is one gift per order only, and is not transferable or refundable in cash.
Please refer to the Terms and Conditions of each current offer as outlined on our Website.
Due to the high volume of demand, Koko Black cannot guarantee the availability of products during the offer period. We reserve the right to terminate, suspend or modify a promotion or offer without notice.
Gift Voucher Terms & Conditions
Pre-paid gift cards are redeemable for products at any Koko Black store in Australia or on the Koko Black website with a minimum purchase of $20.00. Cards are not refundable or redeemable for cash.  Card cannot be replaced if lost, stolen or damaged and will expire 3 years from the date of issue.
Cards cannot be used as payment for corporate or wholesale orders through the Koko Black sales team.
You can check your pre-paid gift card balance or expiry on your next visit to Koko Black or via our Website.
Third Party Content
The Websites may contain Third Party Content.
We do not control and are not responsible for Third Party Content and you bear all risks associated with your access to and use of Third Party Content.
Any Third Party Content made accessible by us is provided on an 'as-is' and 'as available' basis without any warranty of any kind. Third Party Content may be indecent, offensive, inaccurate, infringing or otherwise objectionable or unlawful, and we are not responsible for and under no obligation to control, monitor or correct Third Party Content. We do not have a practice of monitoring or making inquiries about Third Party Content, do not endorse and make no express or implied representations concerning Third Party Content. 
We reserve the right to take remedial action if any such content violates applicable restrictions under these Terms, including the removal of, or disablement of access to, such content.
The owner, author or provider of such Third Party Content retains all rights in and to that content, and your rights to use such Third Party Content are subject to and governed by the terms applicable to such content as specified by such owner, author or provider.
Privacy
Our Privacy Policy https://www.kokoblack.com/pages/privacy-policy  is incorporated into these Terms.
Cookies
Cookies are small pieces of information captured when your device is used to access online content.  Our Privacy Policy outlines how we use cookies.  If you disable cookies on your browser or device, you may not be able to experience all features of the Websites.
Disclaimer
Except as otherwise required by law:
the Websites are provided 'as is' and 'as available' without any express or implied guarantees, conditions or warranty;
we make no representations and give no warranties in respect of the Website information including that such information is reliable, accurate, suitable for your purposes or without errors, omissions or viruses;
we make no representations and give no warranties in respect of the means of accessing any Website Information, including software operating in connection with the Websites; and
we make no representations and give no warranties in respect of, and accept no responsibility for, any websites operated or controlled by anyone other than us which are or may become linked or framed to or from the Websites.
We do not guarantee continuous, uninterrupted or secure access to the Websites.
You acknowledge that access and use of the Websites (including the software operating in connection with the Websites) may be interfered with by numerous factors outside of our control.
We cannot ensure that any files you download from the Websites will be free of viruses or contamination or destructive features or that the data you upload onto our systems will never be accessed without our consent or that our systems are impenetrable.
We are not responsible for loss of or corruption of any data that is entered or uploaded by you or by a third party (including your customers) in relation to your use of the Websites.
Limitation of liability
You agree that, to the maximum extent permitted by law, we and our related entities, directors, officers and agents are not liable to you or anyone else for any loss or damage (including any direct, indirect, special or consequential loss) in tort (including negligence) or otherwise arising out of, or in connection, with the use of the Websites, your reliance on anything contained in or omitted from the Websites, being unable to access the Websites for any reason (including our negligence) or the failure of the Websites for whatever reason (including our negligence).
Subject to the terms set out below under the heading 'Australian Consumer Law' and to the maximum extent permitted by law, our maximum liability for all claims related to the Websites and your use of the Websites will be the lesser of an amount (not exceeding the amount paid by you to us in the 12-month period preceding your claim) and $5,000.  This limit applies collectively to us and our related entities, directors, officers and agents.  We will not be liable for special, incidental, exemplary, indirect or consequential loss or damages, or lost profits, business, value, revenue, goodwill or anticipated savings in any circumstances.  You agree not to bring legal action or make a claim arising out of or related to your account, or any services you use, more than two years after the cause of action arose.
Indemnity
You indemnify us against any action, liability, claim, loss, damage, proceeding, expense (including legal costs) suffered or incurred by us arising from or which is directly or indirectly related to your breach or non-observance of any of these Terms and your use of the Websites, or any breach, or alleged breach, of intellectual or other proprietary rights or interests of third parties.
Australian Consumer Law
If you constitute a consumer under the Australian Consumer Law while using the Websites, nothing in these Terms is intended to remove your rights under the Australian Consumer Law, including to statutory guarantees that may apply to the Websites.  If we are entitled to limit the remedies available to you for breach of such guarantees, we expressly limit our liability to either supplying the affected goods and services again or paying the cost of supplying the goods and services again.
Invalidity
If any part of these Terms is unenforceable (including any provision in which we exclude our liability to you) the enforceability of any other part of the Terms will not be affected and all other part remain in full force and effect. So far as possible where any clause/sub-clause or part of a clause/sub-clause can be severed to render the remaining part valid, the clause must be interpreted accordingly. Alternatively, you agree that the clause must be rectified and interpreted in such a way that closely resembles the original meaning of the clause/sub-clause as is permitted by law.
Complaints
We operate a complaints handling procedure which we will use to try to resolve disputes when they first arise, please let us know if you have any complaints or comments.
Governing law
These Terms are governed by the laws of Victoria, Australia.