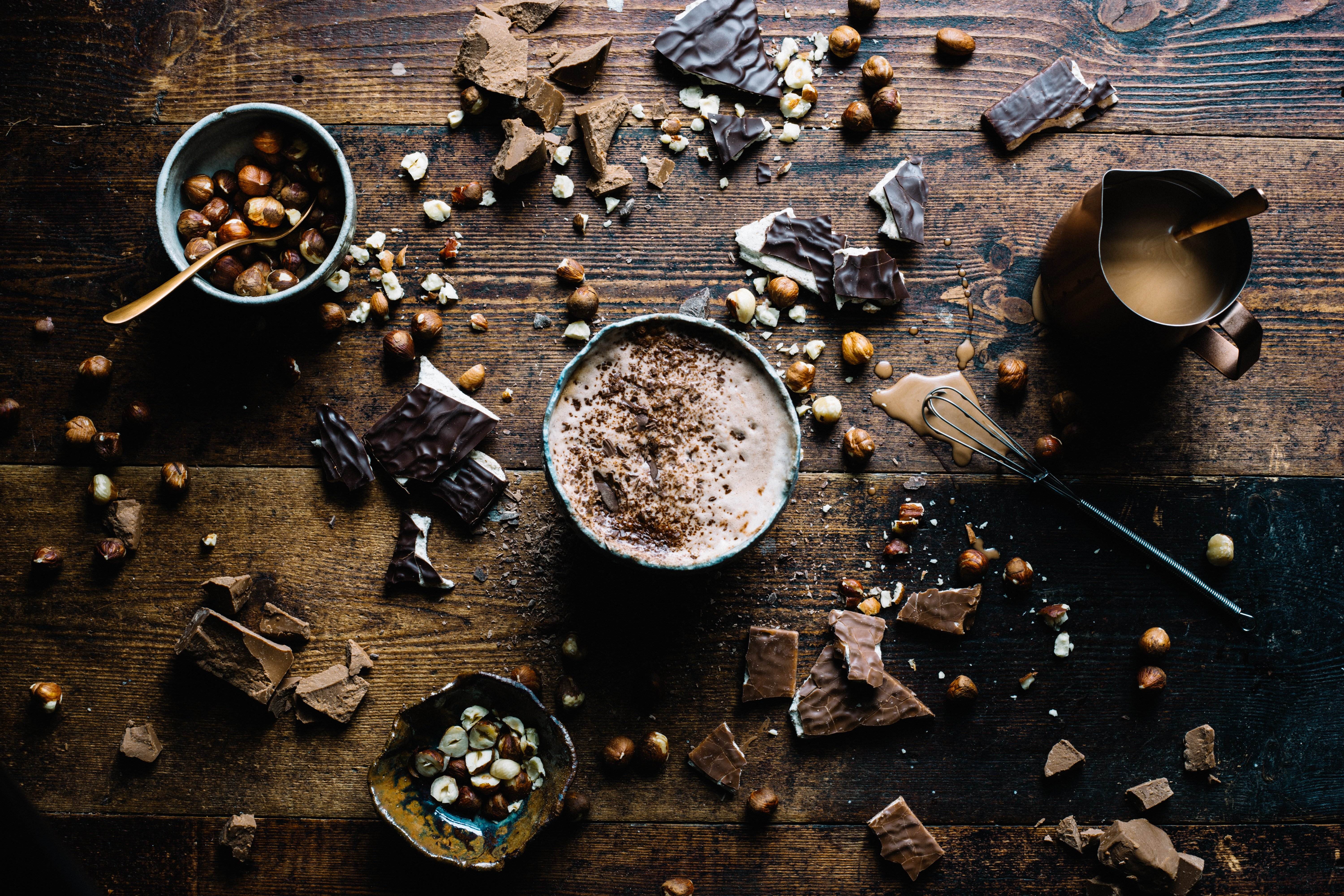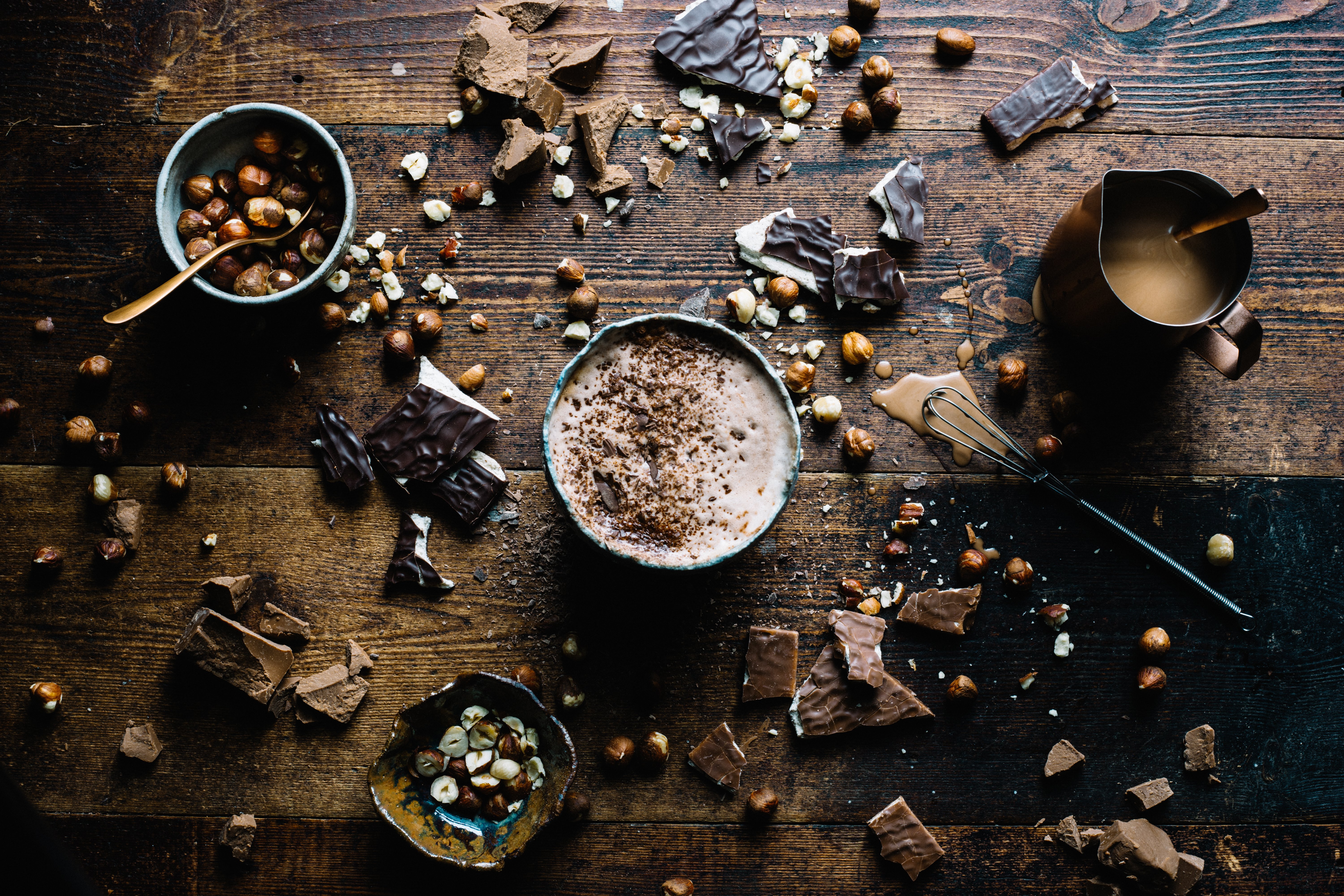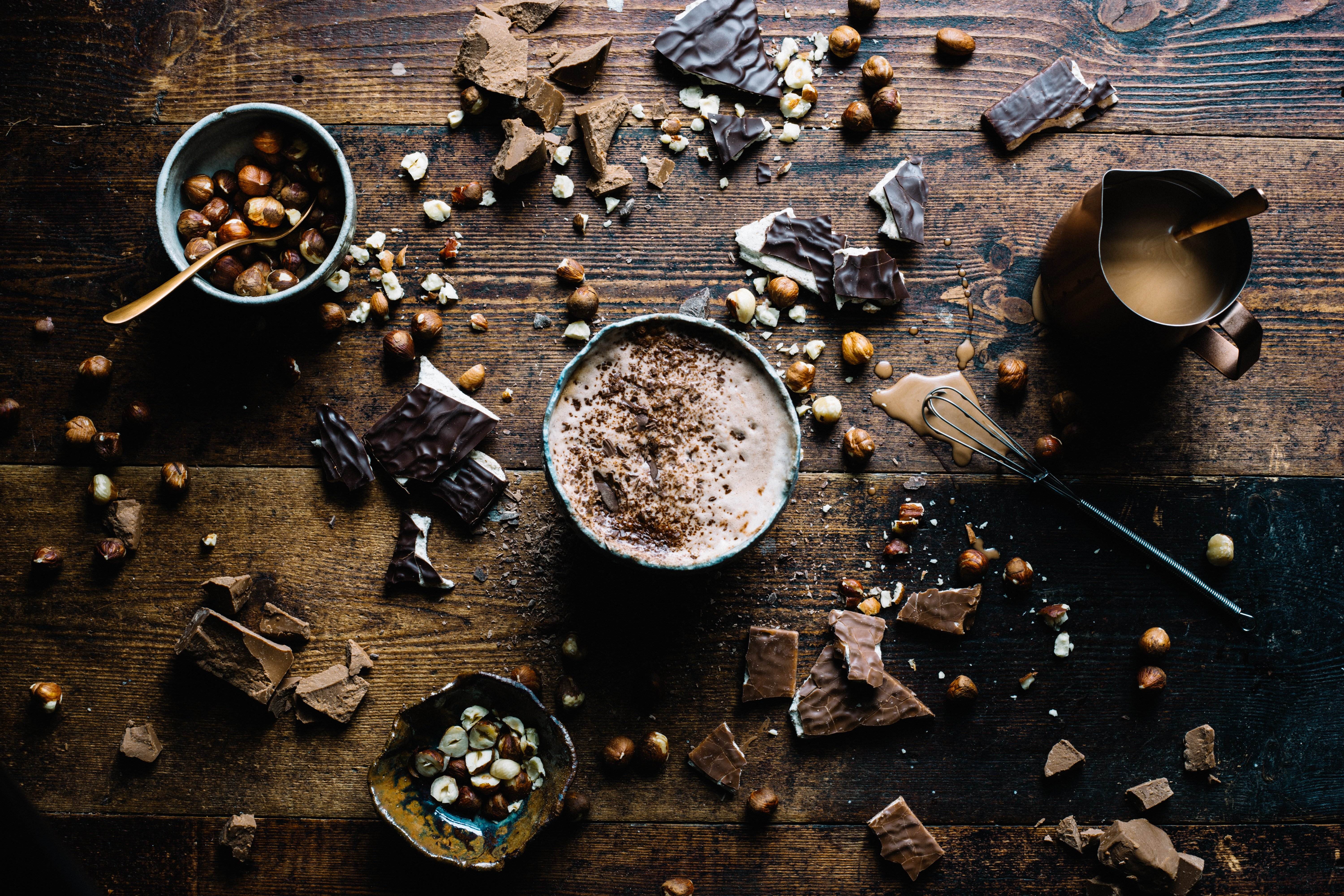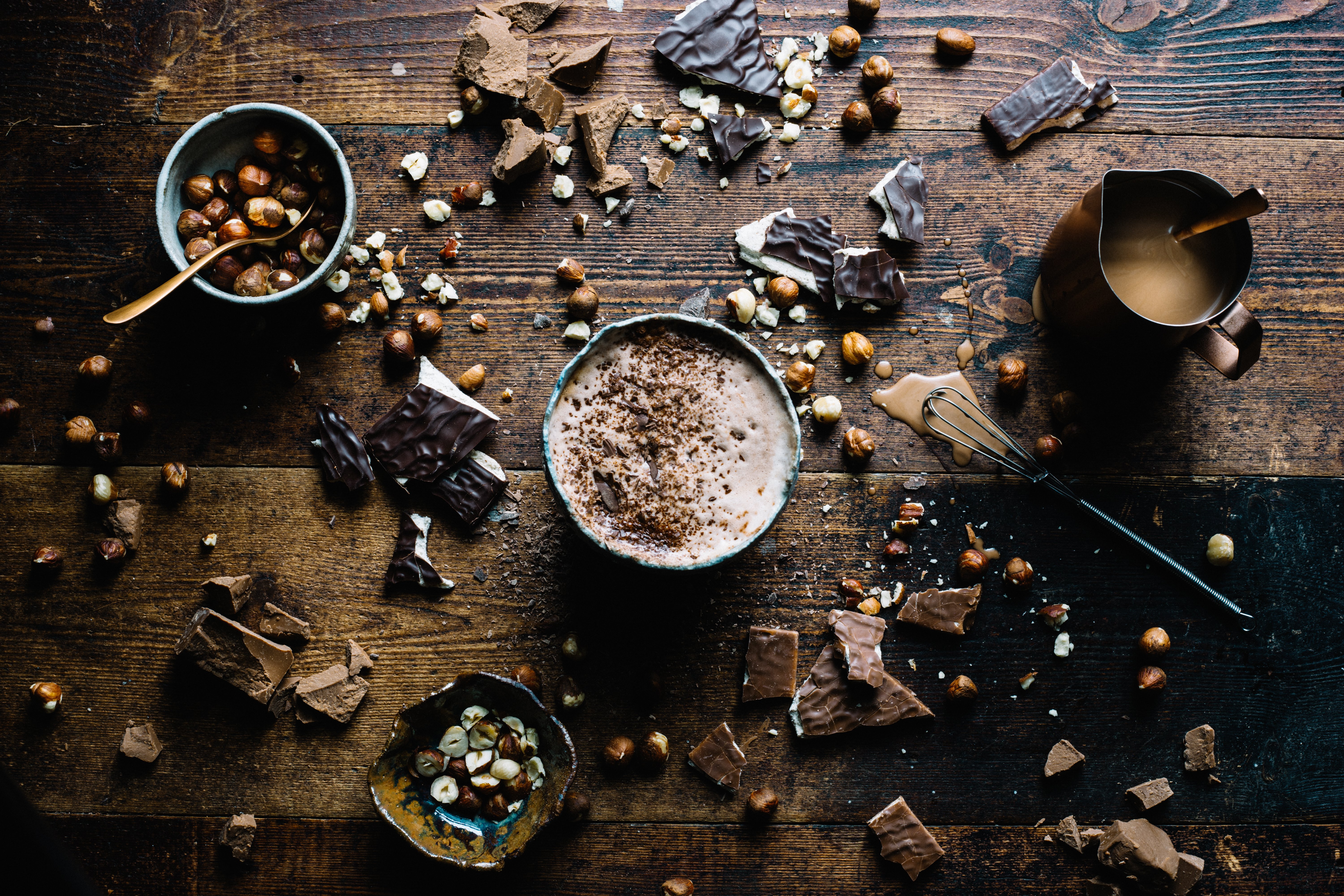 Koko Black's Online Terms of Sale
When you purchase products from the Website (as that term is defined in the Website Terms of Use) you agree to be bound by, and comply with, these terms of sale and any changes that we may make to them from time-to-time (
Terms of Sale
) and the Website Terms of Use. These Terms of Sale form an agreement between you and Koko Black Australia Pty Ltd (ACN 610 100 546) (
"Koko Black", "we", "our" and "us"
). Please review them carefully to ensure you understand and agree with them.
1. Terms of Sale

1.1. These Terms of Sale apply to the ordering, purchase, fulfilment and delivery of products and gift cards (
Products
) from the Website. These Terms of Sale constitute a legally binding contract between you and Koko Black. By placing an order with us, you agree to be bound by these Terms of Sale.
1.2. Your purchase of Products may also be subject to any terms and conditions imposed by our online shopping platform provider, Shopify. You also agree to be bound by Shopify's terms and conditions published at https://www.shopify.com/legal/terms which may apply to you from time to time. The products and services available on the Website are only for sale to persons who are at least 18 years of age and who may legally adhere to the Terms of Sale and the Website Terms of Use. Koko Black assumes no responsibility for liabilities related to age misrepresentation.
Orders

1.3. All orders placed by you are an offer to purchase the Products for the price specified on the Website plus any delivery charge as shown at the time of submission of your order. All orders are subject to availability and acceptance by Koko Black. Each order that you place will, if accepted by us, be a separate and binding agreement between you and Koko Black with respect to the supply of the relevant Products, in accordance with these Terms of Sale.
1.4. Koko Black may accept or reject your order for any reason in its absolute discretion. If your order is rejected and you have paid for the order, you will receive a refund of any money paid to us in respect of the rejected order.
1.5. Your order must contain the order information specified on the Website, including your name, address, contact number and credit card details. Koko Black is not liable for any orders that go missing due to incorrect delivery information provided by you.
1.6. You agree that any Products purchased by you are for personal use only and are not for resale or commercial use.

Price
1.7. The Products are charged at the price published on the Website at the time you submit your order. Koko Black reserves the right to change the price of Products at any time without notice to you.
1.8. All prices listed on the site are in Australian Dollars unless otherwise specified and are inclusive of any Australian Goods and Services Tax (as applicable).
1.9. If, for any reason, incorrect pricing is displayed on the website, Koko Black reserves the right to amend such pricing errors and may exercise its right to cancel an order at any point prior to delivery.
1.10. In addition to the price for the Products, you may also need to pay the delivery charge listed (if any). Any delivery charge will appear in your shopping cart. If additional delivery charges are required, we will contact you and provide you to discuss the additional delivery charges and your options.

Payment

1.11. Payment in full for all Products is required at the time of placing an order with us.
1.12. By submitting an order, you represent and warrant to us that you are authorised to use the method of payment you provide to us. You authorise us to charge to that payment method the total amount of your order (including any applicable taxes and delivery charges). If the payment method cannot be verified, is invalid, or is not otherwise acceptable, your order may be suspended or cancelled automatically. Koko Black is under no obligation to ship any Products ordered until payment in full for those Products has been received.

Availability of Products
1.13. Koko Black does not guarantee the availability of Products on its website. If, for any reason, a Product in your order is out of stock or cannot be fulfilled for any reason, we will notify you as soon as practicable to arrange a backorder, an alternative order or a refund if a suitable substitute product is not available.
Cancellation of Orders
Unless provided for under these Terms or as otherwise agreed by Koko Black:
1.14. orders cannot be amended once it has been dispatched. If your order has not been dispatched, you may contact hello@kokoblack.com to cancel your order and place a new order. Koko Black may in its absolute discretion accept or reject your request for cancellation or change of an order and a refund. If we accept to refund it will be processed within a reasonable time being 5 days.
1.15. no cancellations or changes to orders will be accepted especially on same day delivery or next day delivery orders, and the products will be delivered to the delivery address placed by you.
1.16. any address changes are requests only and cannot be guaranteed depending on the status of the order.
1.17. for health reasons, no cancellation, return or refund can be made once your order has been dispatched for change of mind or if you made an incorrect selection.
1.18. due to the fragile nature of our chocolates, we strongly recommend opting for the delivery service with refrigeration, as your order may melt during its transit. Koko Black does not offer a refund or replacement of any heat affected products unless you have selected the refrigeration delivery option.
Delivery
1.19. Risk and title in the Products pass to you on the date and time that payment has been received by Koko Black. If a payment has been made via PayPal or eCheques, you will receive an order confirmation email and a call from our Customer Support team as payment via these methods generally take 3 to 7 days to process.
1.20. Please refer to https://support.kokoblack.com/hc/en-au/articles/4402107544975-How-much-does-delivery-cost-And-how-long-does-it-take- for delivery within Australia. Please allow 7 working days for international orders. *Dispatch and delivery timeframes are provided as a guide only.
1.21. We will try our best to deliver your order as soon as we can, however Koko Black does not guarantee the dispatch or delivery of Products within the timeframes provided. Delivery times are our best estimate however stock availability and events outside of our control may cause delays, or in some circumstances prevent your Products from being delivered. If we are unable to deliver your Products within a reasonable time, you may ask us to cancel your order or we may automatically cancel your order, in which case we will provide you with a full refund of any money paid to us for undelivered Products.
1.22. Once your order has been dispatched, you will receive an email with the tracking details. Delivery times will vary according to the delivery service used as well as their time frames and zones.
1.23. Orders over AUD$100 will attract complimentary refrigerated shipping if you live within the delivery area of our delivery partner. Orders over AUD$100 outside of those delivery areas will attract complimentary non-refrigerated shipping. Same day shipping and DHL Express will be charged to you regardless of the value of the order.
1.24. International orders to New Zealand are sent via international courier and shipping costs will be charged depending on your location. Any orders over NZ$1,000 will attract customs and import tax on these orders. You will be responsible for the importation of goods in New Zealand and must obey the regulations including payment of the applicable import tax, transaction fees and levies and compliance with all requirements and documentation of the NZ Customs Service. Please check the applicable custom laws in New Zealand before placing your order. Koko Black is not liable for any additional charges and cannot accept any returns under this circumstance.
1.25. On delivery you may be required to sign a proof of delivery document. If you authorise us to deliver the Products without being required to sign for proof of delivery, we will not be liable for any lost, stolen or damaged Products once these Products have been delivered.
Click and Collect
1.26. If you place an order to click and collect from a store near you, the following process will need to be followed:
i. This service will only be available at the time slot specified at the checkout from the store you have chosen to collect from. No other collection time will be available.
ii. Upon arrival at the collection location, please have your order confirmation email and the name on the order.
iii. No split order collection will be available, the whole order needs to be picked at the same time.
iv. If the items are not picked in the allocated time slot, goods will be kept for five (5) days. A confirmation about the pickup time will be emailed to you. If the items are not picked after that the products will be returned to Koko Black store.
1.27. No changes can be made to the order at pick up point and no resolutions, refunds or exchanges will be available at the collection point.
1.28. Note that not all products are available for click and collect.
1.29. If Koko Black is unable to fulfil your order due to unforeseen circumstances due to a product no longer being available or error in our system, Koko Black will contact you prior to your collection time to either:
i. replace with a similar item of equivalent value; or
ii. cancel the entire order and refund your payment.
1.30. We also note that stock will vary between stores and not all stores have the same stock available.
1.31. Any issues should be raised through our Website at https://support.kokoblack.com/hc/en-au/requests/new or through the relevant Koko Black store.
Returns
1.32. For health reasons, no cancellation, return or refund can be made once your order has been dispatched for change of mind or if you made an incorrect selection.
1.33. Our products come with guarantees that cannot be excluded under the Australian Consumer Law (
ACL
). You are entitled to a replacement or refund for a major failure and compensation for any other reasonably foreseeable loss or damage. You are also entitled to have Products repaired or replaced if the products fail to be of acceptable quality and the failure does not amount to a major failure. Our change of mind policy does not affect your rights under the ACL. If the Products you receive:
iii. are not what you ordered;
iv. do not match the description on the Website;
v. are not of satisfactory quality; or
vi. are not otherwise fit for purpose,
you may be eligible for a refund or exchange and in some cases compensation for loss or damage.
1.34. If you believe you have received a Product which does not meet the consumer guarantees under the ACL, please contact hello@kokoblack.com.au.
1.35. Koko Black does not offer a refund or replacement of any heat affected products unless you have selected the refrigeration delivery option.
Refunds
1.36. If we are obliged to refund your payment pursuant to these Terms of Sale or at law, we will aim to process the refund within 5 business days. The time it takes for you to actually receive the refund will depend on your financial institution.

Feedback
1.37. We value customer feedback. If you are not happy with your experience through the Website you should contact us here https://support.kokoblack.com/hc/en-au/requests/new and we will work to resolve your concerns in accordance with our complaints handling procedure.
Gift Cards

1.38
. 
Electronic gift cards may be available for purchase from the Website. Our Gift Card Terms & Conditions https://www.kokoblack.com/pages/gift-card-terms-and-conditions are incorporated into these Terms of Sale.
Liability for Sale and Purchase of Products
1.39. To the maximum extent permitted by law (including, without limitation, the ACL) in no event will Koko Black, our officers, directors, employees or agents be liable to you, or any other person, for any loss, damage, costs or expense suffered (whether directly or indirectly) arising out of or in connection with your purchase, use or otherwise of the Products. This exclusion applies regardless of the cause of action – i.e. whether in contract, negligence or any other tort, equity or under statute.
1.40. If any warranty cannot be excluded, to the maximum extent permitted by law, our liability will be limited, at our option, to resupply of the relevant Product, the cost of resupplying the Product or the cost of repairing the Product. We will not be responsible or liable for any indirect, consequential, incidental, exemplary, punitive or special damages, loss, liability or expense. Our liability to you for any loss, damage, costs or expense of any kind arising out of these Terms of Sale will be reduced or limited to the extent (if any) that you cause or contribute to the loss, damage, costs or expense.
2. Promotions, Competitions and Discounts
2.1. From time-to-time, Koko Black may run promotions or competitions or offer discounts through the website. In such circumstances, additional terms and conditions may apply to those promotions, competitions or discounts as published on our Website. Your participation in any promotion or competition or your right to an offered discount is subject to these Terms of Sale and any specific terms and conditions that may be expressed to apply.
2.2. Any promotions whereby Koko Black offers a promotional gift with any purchase from the Website will not apply to gift vouchers and cannot be used in conjunction with any other offer. Offer is one gift per order only, and is not transferable or refundable in cash. Please refer to the Terms and Conditions of each current offer as outlined on our Website.
2.3. Due to the high volume of demand, Koko Black cannot guarantee the availability of products during the promotion, competition or discount offer period. We reserve the right to terminate, suspend or modify a promotion, competition or offer without notice.
3. Governing law
3.1. Your purchase of our Products from the Website and these Terms of Sale are governed by the laws of the State of Victoria and you submit to the non-exclusive jurisdiction of the Courts in the State of Victoria.
4. Updates to these Terms of Sale
4.1. These Terms of Sale are effective from July 2022. We reserve the right to update these Terms of Sale at any time without notice. You should ensure you are aware of our current Terms of Sale by checking our Website regularly.