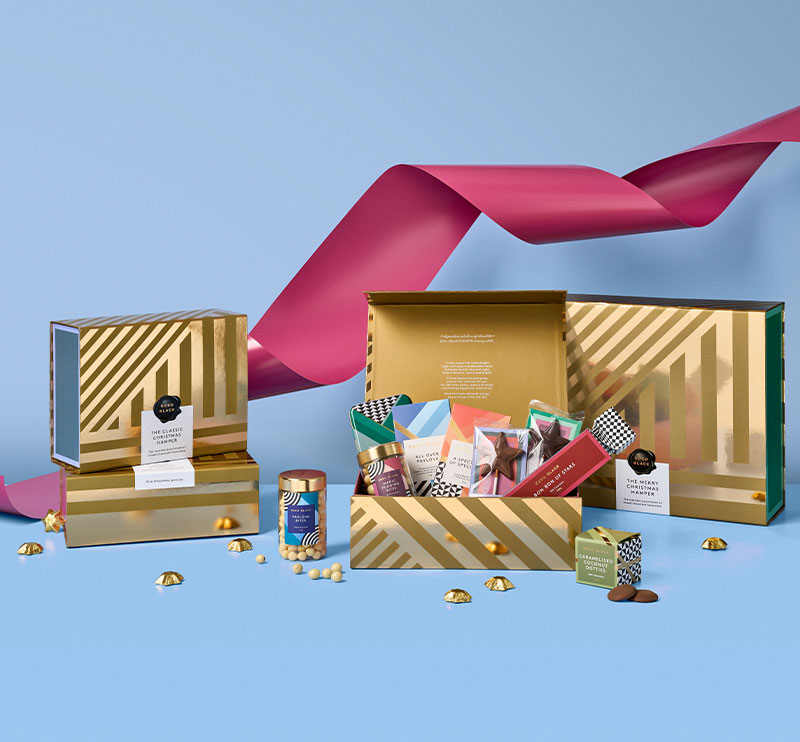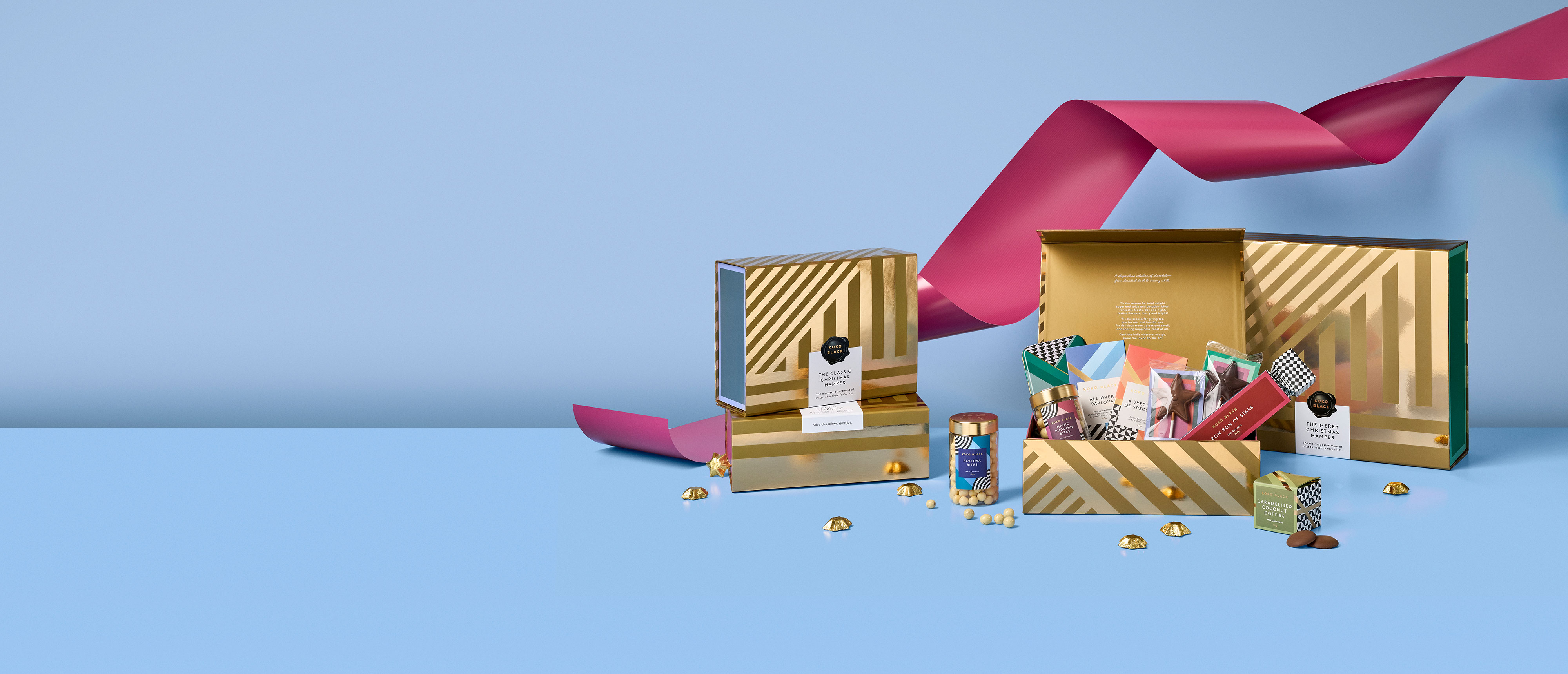 Christmas Hampers
Gifts are glorious, but chocolate hampers fill hearts. There's something uniquely special about opening a box bursting with handcrafted treats – especially at this most wonderful time of year.
Christmas Chocolate Hampers
Spoil that special someone in your life with our curated collection of Christmas Chocolate Hampers this festive season from Koko Black. Whether you're sending a corporate gift hamper, spending Christmas day at the in-laws or enjoying the day with friends, our handcrafted selection of Christmas chocolate hampers will keep everybody happy, merry and bright. From hampers with alcohol to mix-and-match boxes and classic treats, find a chocolate hamper for every Christmas get-together or just to say thank you. However you spend Christmas this year, make sure to celebrate with a Christmas chocolate hamper from Koko Black now.