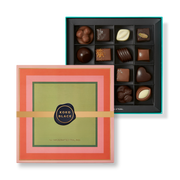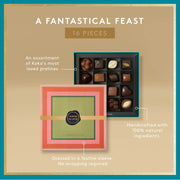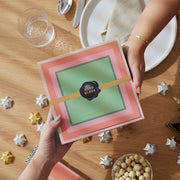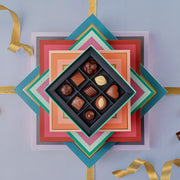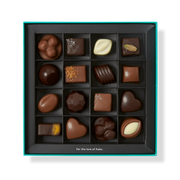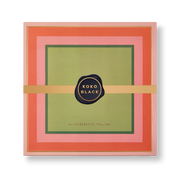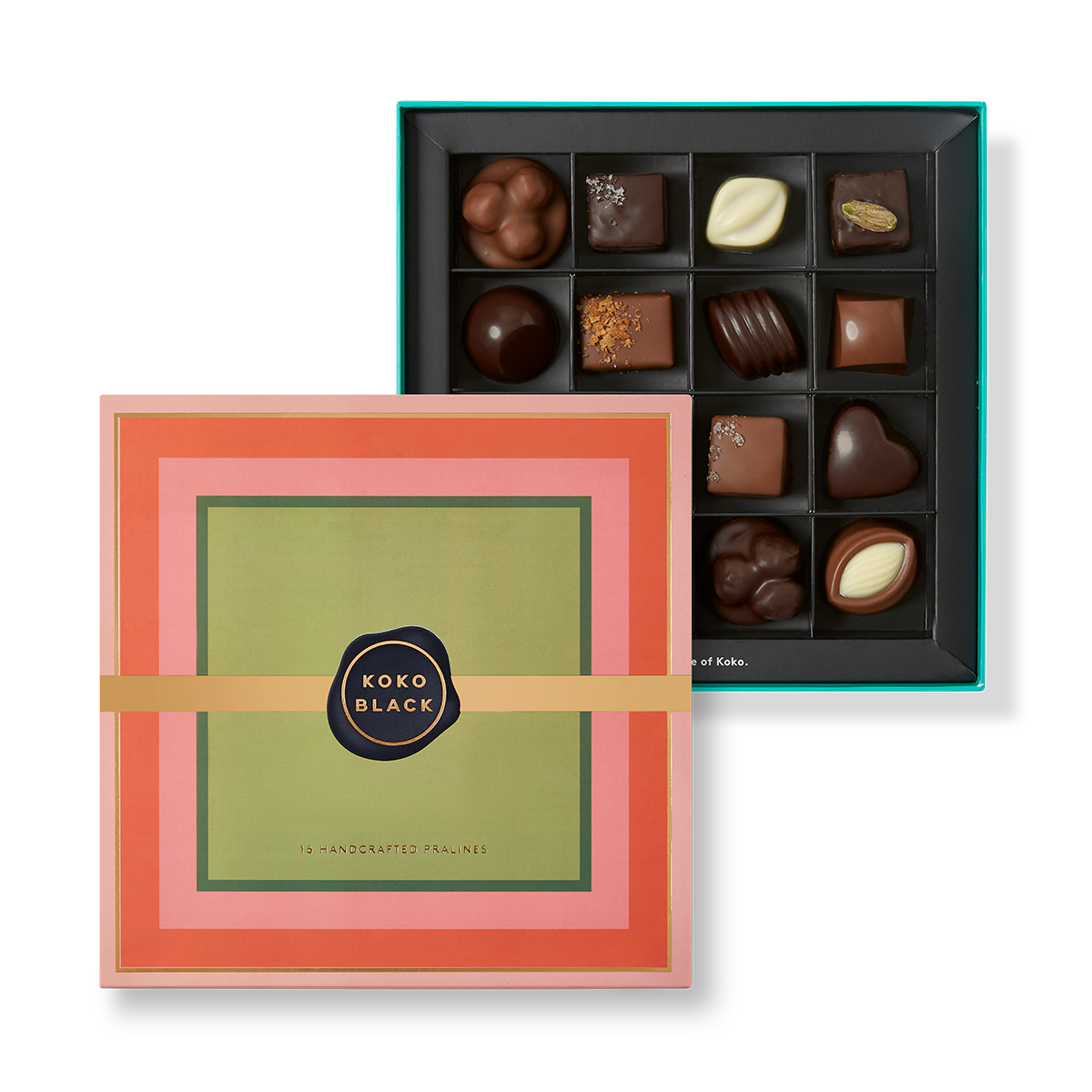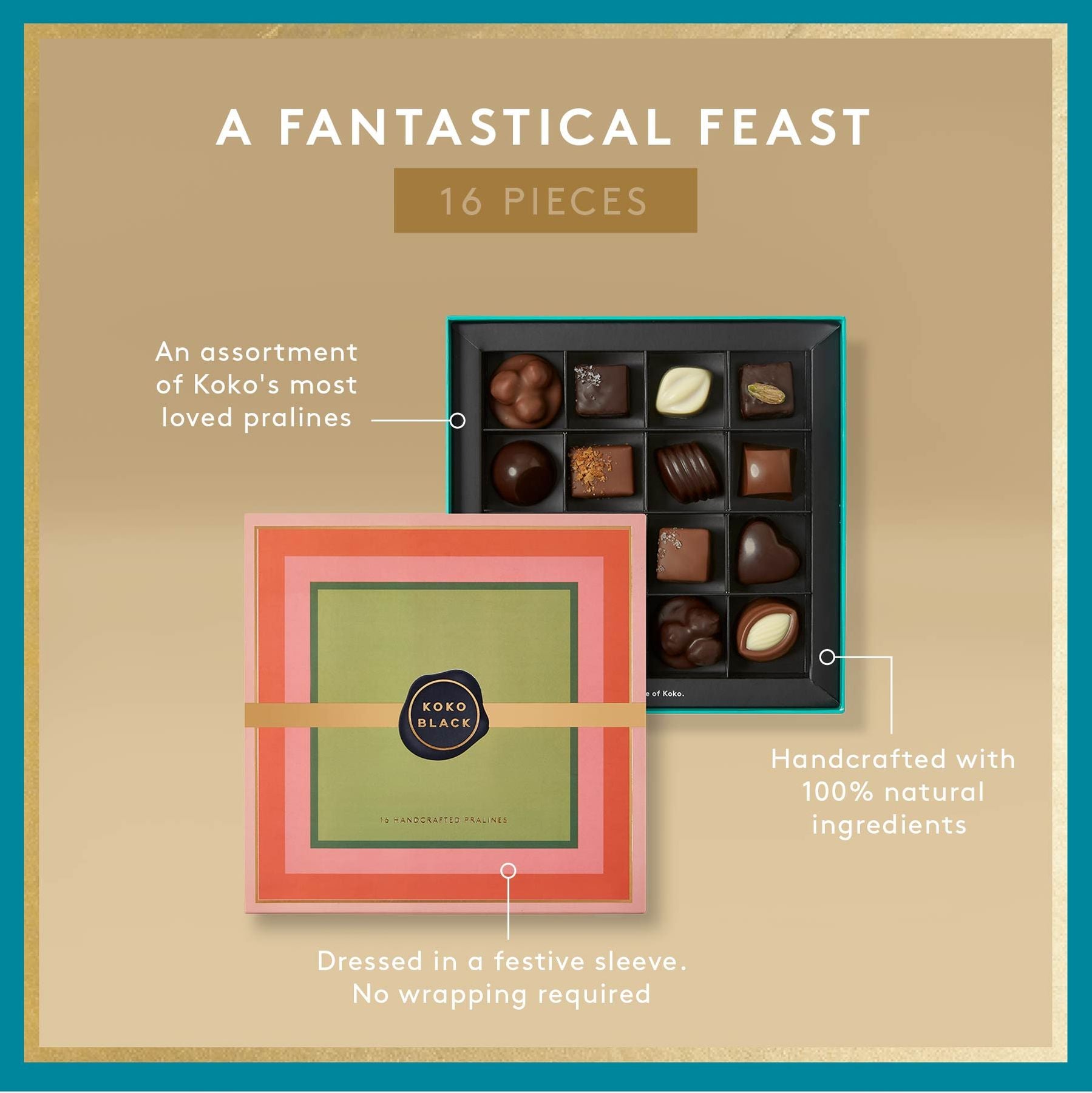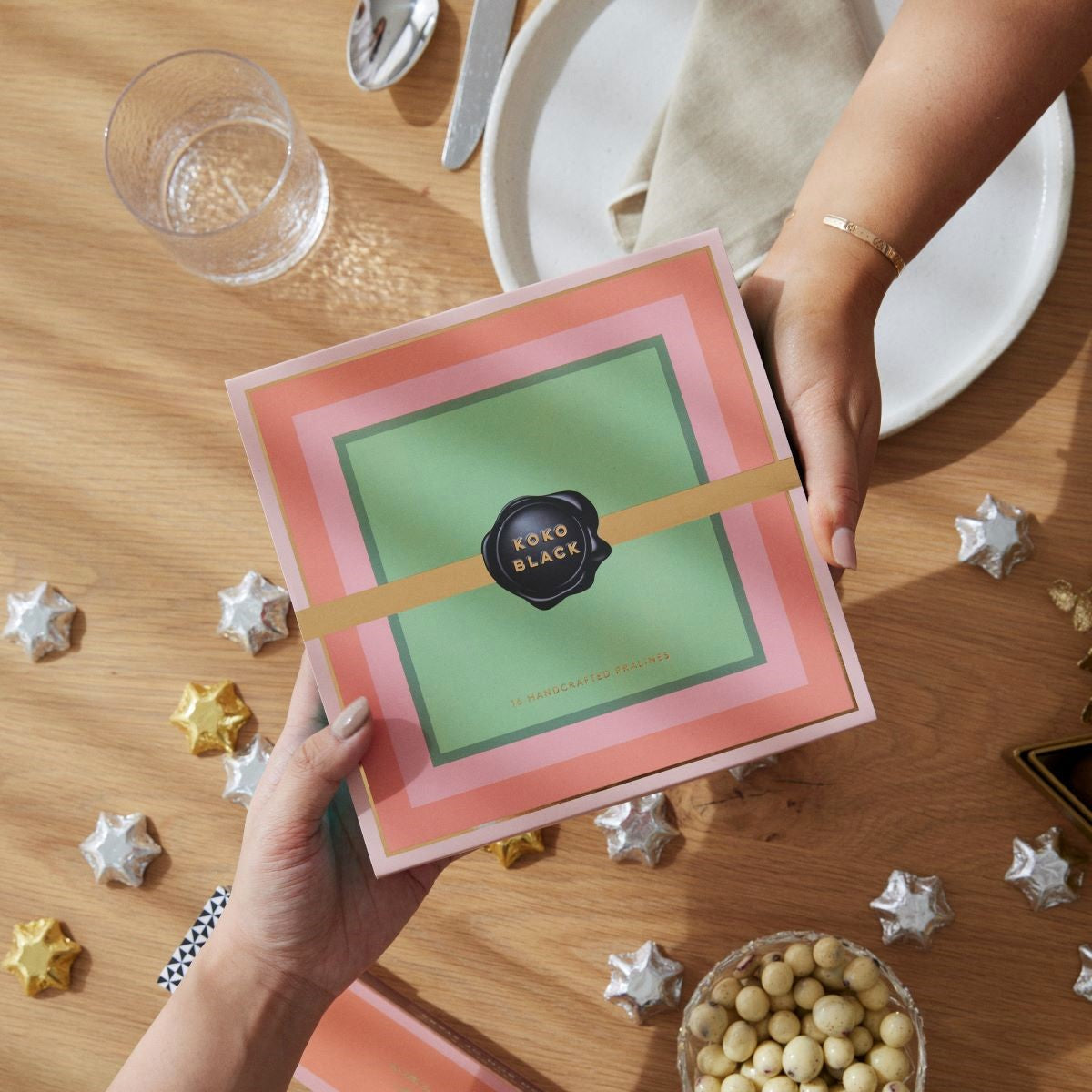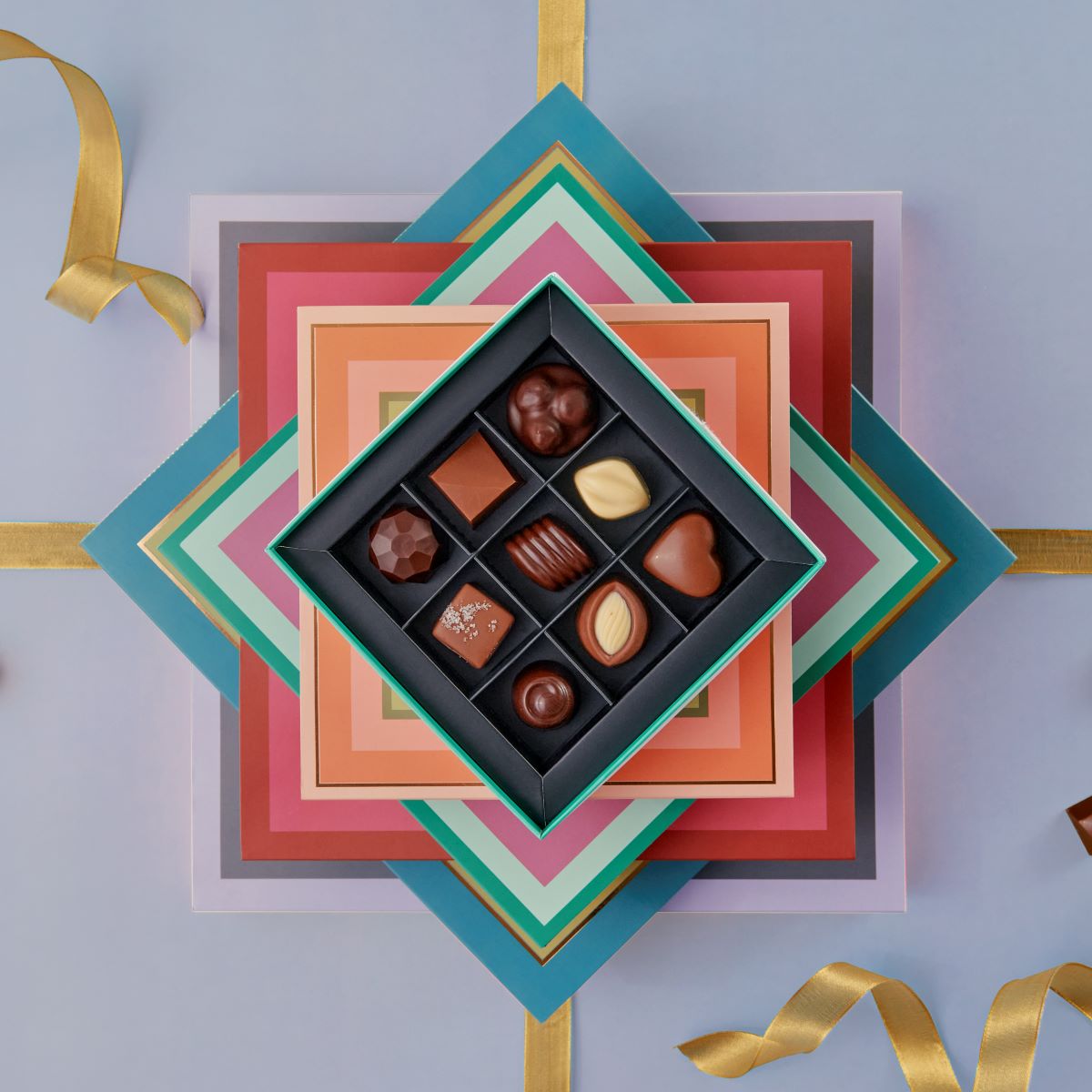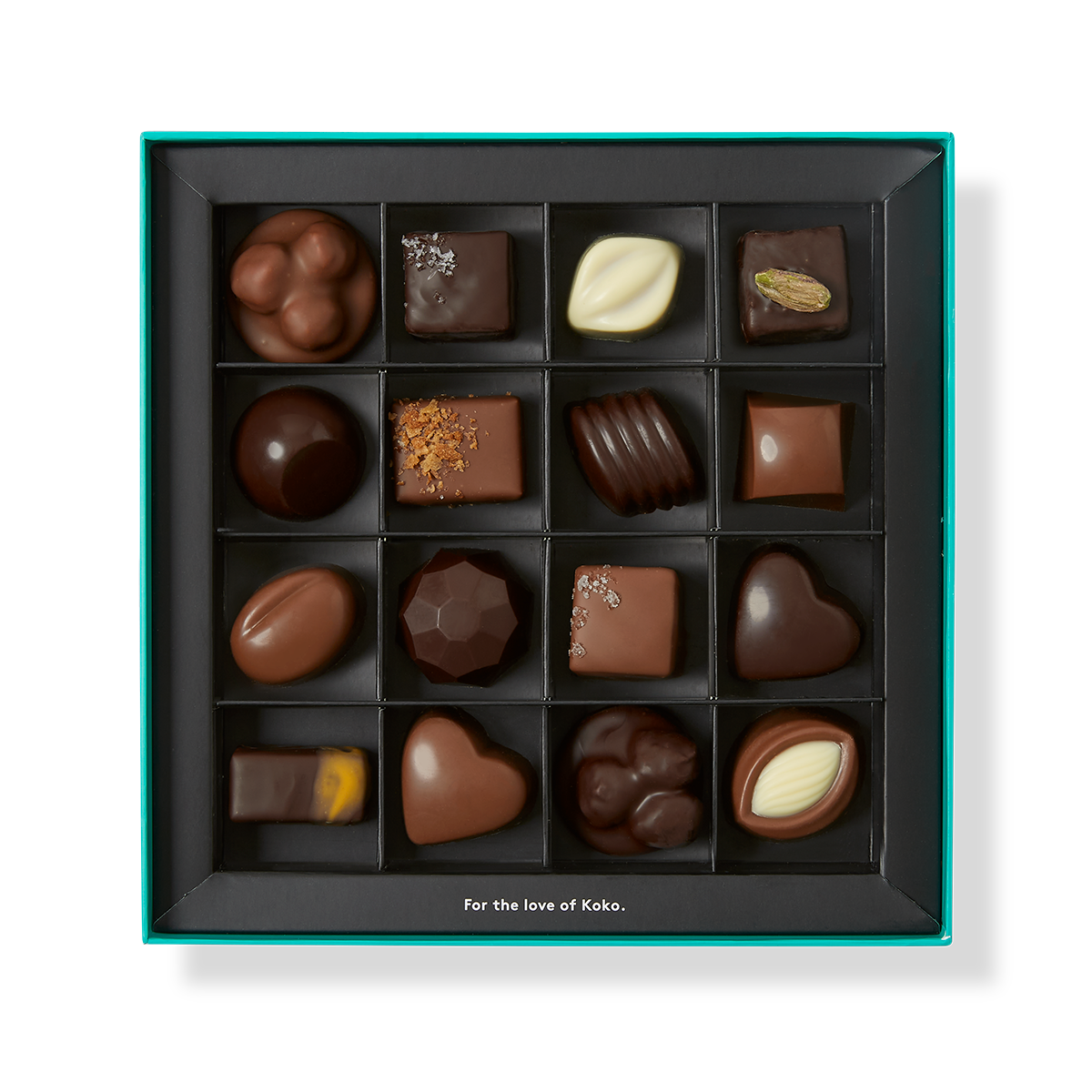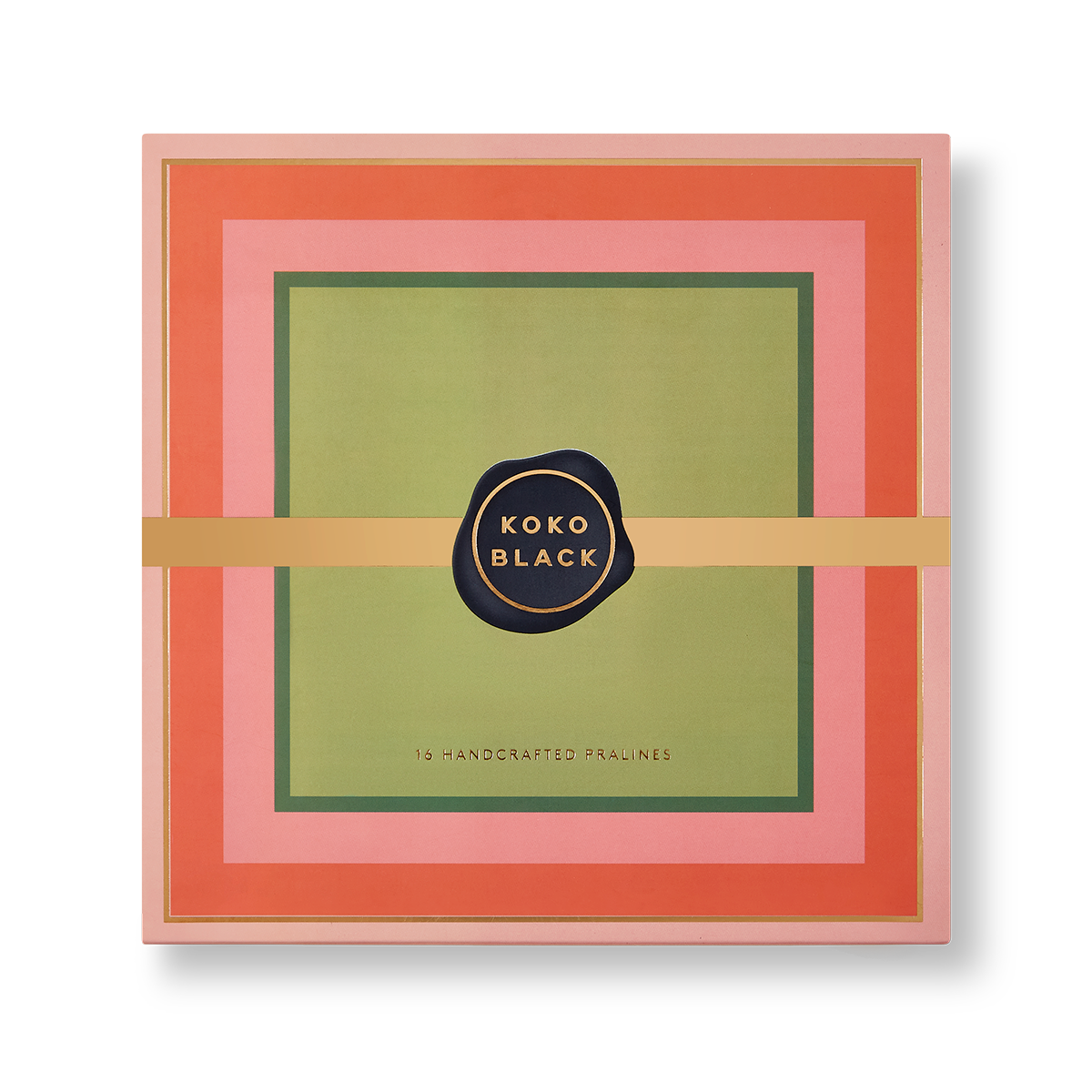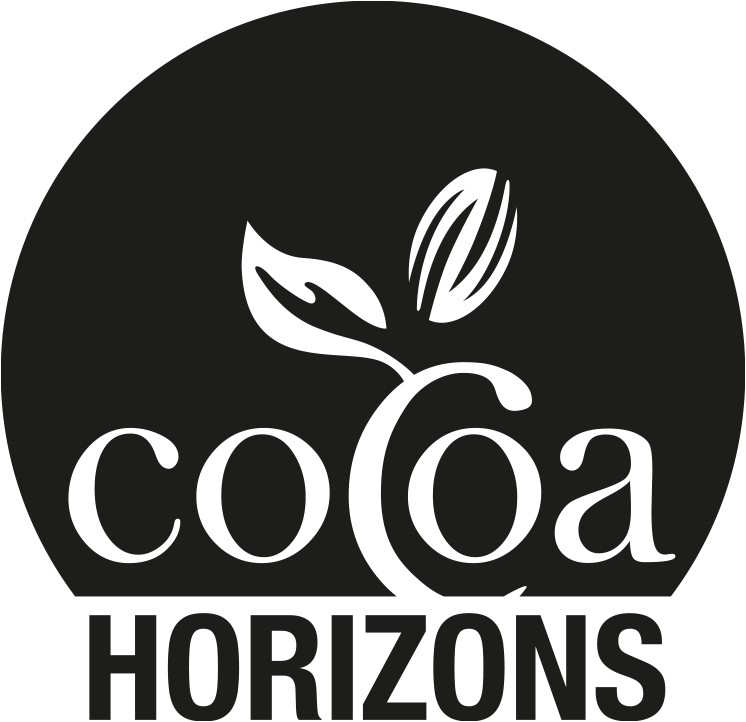 A merry medley of sixteen white, milk and dark chocolate pralines to make each moment shine so bright! Our chocolatiers have handcrafted, picked and placed each praline in this gift box for treats to light up every occasion.
Handcrafted with 100% natural ingredients, no artificial colours, flavours or preservatives, supporting 100% sustainably sourced cocoa.
Weight: 190g
Chocolate Percentage: Minimum Cocoa Solids: 28% White, 34% Milk, 54% Dark.
Ingredients: Milk Chocolate (Sugar, Cocoa Butter, Whole Milk Powder, Cocoa Mass, Soya Lecithin, Natural Vanilla), Dark Chocolate (Cocoa Mass, Sugar, Cocoa Butter, Soya Lecithin, Natural Vanilla), White Chocolate (Sugar, Cocoa Butter, Whole Milk Powder, Soya Lecithin, Natural Vanilla), Thickened Cream (Cream, Halal Gelatine), Almond Praline (Sugar, Almonds, Vegetable Fat [Sunflower], Soya Lecithin), Sugar, Marzipan (Almonds, Sugar, Glycerol, Dextrose, Bitter Almonds, Sorbitol), Gianduja Milk Chocolate (Sugar, Hazelnuts, Cocoa Butter, Whole Milk Powder, Cocoa Mass, Soya Lecithin), Hazelnuts, Hazelnut Praline (Hazelnuts, Sugar, Soya Lecithin), Strawberry Puree (Strawberry, Invert Sugar Syrup), Invert Sugar Syrup, Baileys Irish Cream, Raspberry Puree (Raspberry, Invert Sugar Syrup), Mango Puree, Butter (Pasteurised Cream [From Milk], Water), Macadamias, Glucose Syrup, Dextrose Monohydrate, Bakery Hill Whisky, Coconut (Sulphur Dioxide), Cocoa Butter, Wheat Flakes (Wheat Flour, Sugar, Anhydrous Milk Fat, Vegetable Fat [Rapeseed Oil/ Sunflower Oil], Whey Powder, Salt, Barley Malt Flour, Sodium Hydrogen Carbonate), Sorbitol (E420), Sea Salt, Strawberry Spirit (Water, Ethylic Alcohol, Flavouring Preparations, Natural Flavouring, Citric Acid E330), Glucose, Framboise Jacobert Spirit (Raspberry Spirit, Raspberry Infusion, Ethanol, Distilled Water, Raspberry Flavour, Colour [E124]), Mango Paste (Glucose Syrup, Sugar, Water, Concentrated Mango Juice, Acidifier [Citric Acid, Malic Acid], Concentrated Mango Puree, Flavourings, Colour [Turmeric, Paprika Extract], Natural Flavouring, Thickeners [Pectin]), Pistachio, Alcohol, Wattleseed, Coffee Bean, Vanilla Bourbon Paste (Sugar, Glucose Syrup, Water, Flavours, Salt, Thickener, Agar-Agar, Pectin, Vanilla Bourbon Seeds, Food Dyes, Extracts Of Curcuma And Extract Of Paprika).

Transfer: Cocoa Butter, Colours (E170, E171, E172).
Contains dairy, tree nuts, gluten and soybean.
Our handcrafted chocolates will remain fresh and best retain their delicate flavours and textures if they are kept at a temperature of less than 22 degrees, in a dry atmosphere away from light and strong aromas.
All products are handcrafted in an environment that contains tree nuts, gluten, eggs, dairy and soybean, therefore contact with these ingredients may occur.
| | | |
| --- | --- | --- |
| Average Quantity | Per Serve | Per 100g |
| Energy | 416kJ | 2080kJ |
| Protein | 1.lg | 5.7g |
| Fat, Total | 6.4g | 31.9g |
| Saturated | 3.5g | 17.4g |
| Carbohydrates | 8.9g | 44.7g |
| Sugars | 8.6g | 42.8g |
| Sodium | 19mg | 93mg |

Servings per pack: 9.5
Serving size: 20g
This box contains