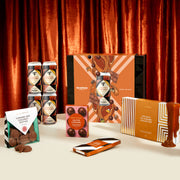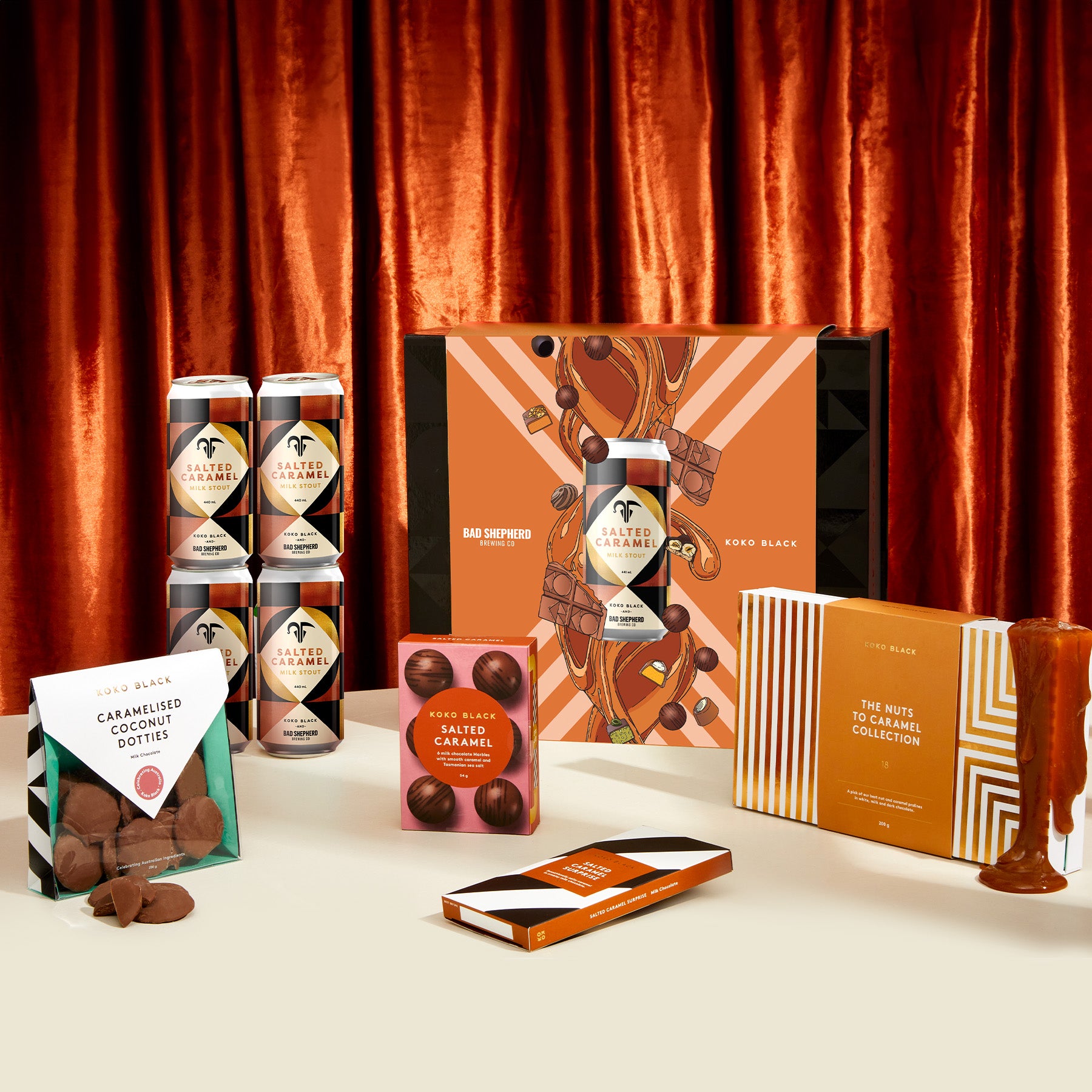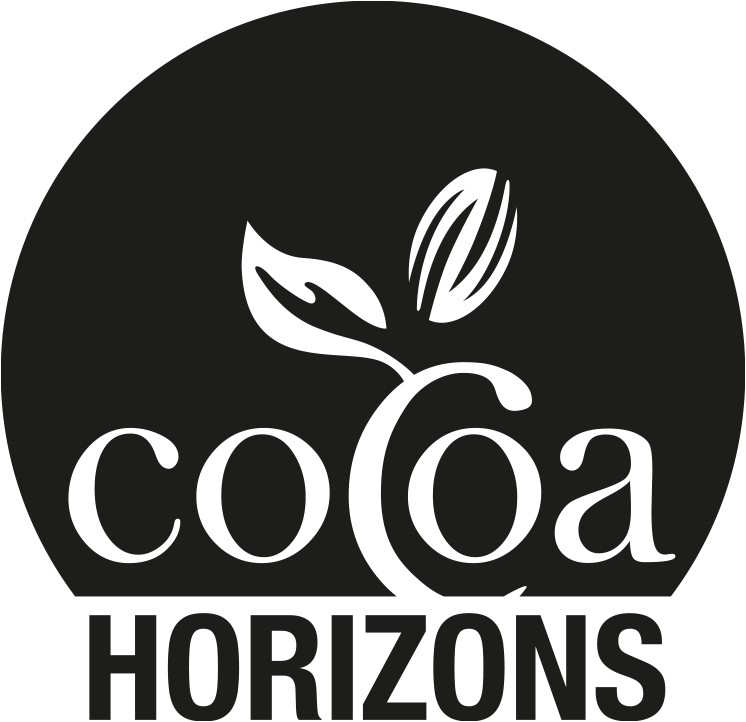 Product Information
Indulge your senses with sensational salted caramel. Our Bad Shepard x Koko Black full-bodied stout pairs perfectly with this medley of decadent caramel delights—Marbles, a Surprise Block and our beloved Caramelised Coconut Dotties. An unforgettable treat awaits.
Contents:
Bad Shepherd Salted Caramel Milk Stout | 4 Pack

The Nuts to Caramel Collection Praline Gift Box | 18 Piece

Salted Caramel Marbles | Milk Chocolate

Caramelised Coconut Dotties 200g | Milk Chocolate
Salted Caramel Surprise 80g | Milk Chocolate Block


Our partnership with premium Australian producers started in 2018, when we worked with some of Australia's leading distillers. Today, we continue this tradition by collaborating with premium local distillers from across Australia, celebrating local makers, local produce, native tastes and provocative flavours. Each bottle has been carefully paired with a curated collection of premium Koko Black chocolates to please the palate and intrigue the imagination.
It's all about the sensational salted caramel! To celebrate all things sweet, salty and moreish we've chosen a medley of our favourite caramel products to pair perfectly with this Bad Shepard full-bodied stout. Enjoy our Salted Caramel Marbles, Salted Caramel Surprise Block and our all-time fan favourite Caramelised Coconut Dotties! This paring won't disappoint.
The full-bodied stout is lovingly brewed with Koko Black salted caramel malts to
create the distinct and decadent characteristics of salted caramel and toffee. Moreish and smooth with just enough sweet, it's good to the last drop.





This box contains