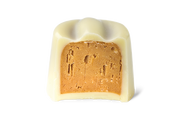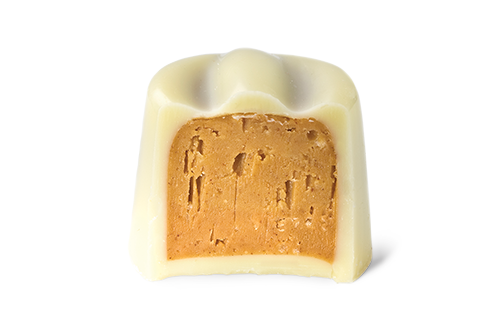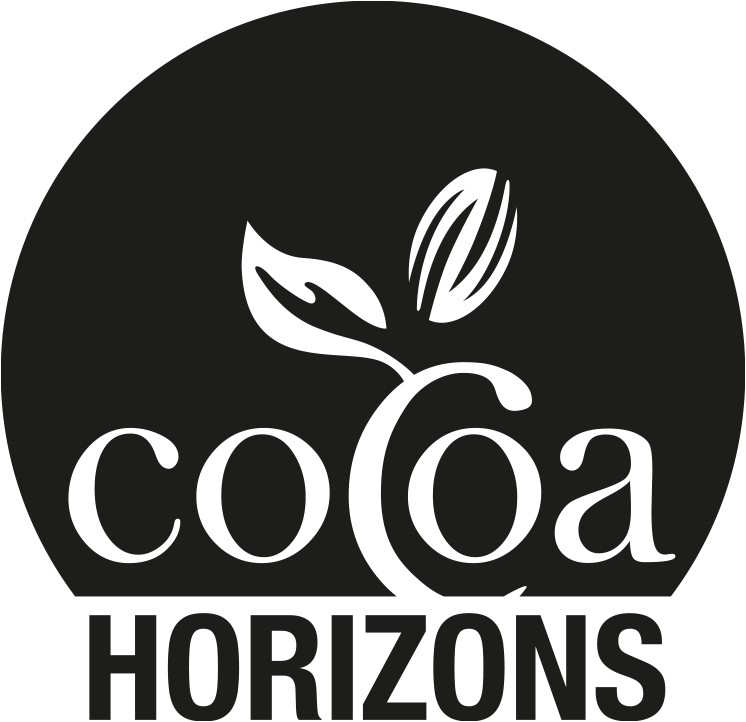 Caramel and coconut make a natural couple, balancing sweet, creamy, smooth and crunchy elements. Inspired by this iconic pairing, the filling inside this sturdy white chocolate shell combines shards of lightly caramelised pure Indonesian coconut with a classic pralinée made of blitzed almonds and Bundaberg sugar.
Handcrafted with 100% natural ingredients, no artificial colours, flavours or preservatives, supporting 100% sustainably sourced cocoa.
Heavy in the palm and light in the mouth, a white couverture exterior gives way to a dense, golden, caramel-rich pralinée with a subtle crunch.
Ingredients: White Chocolate (Sugar, Cocoa Butter, Whole Milk Powder, Soya Lecithin, Natural Vanilla), Almond Praline (Sugar, Almonds, Vegetable Fat (Sunflower), Soya Lecithin), Coconut, Sugar. 
Contains dairy and nuts.
Our handcrafted chocolates will remain fresh and best retain their delicate flavours and textures if they are kept at a temperature of less than 22 degrees, in a dry atmosphere away from light and strong aromas.
All products are handcrafted in an environment that contains tree nuts, gluten, eggs, dairy and soybean, therefore contact with these ingredients may occur.