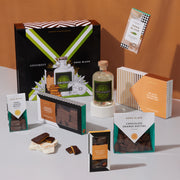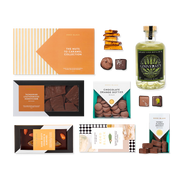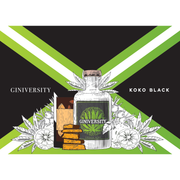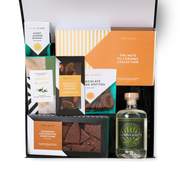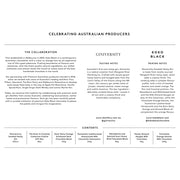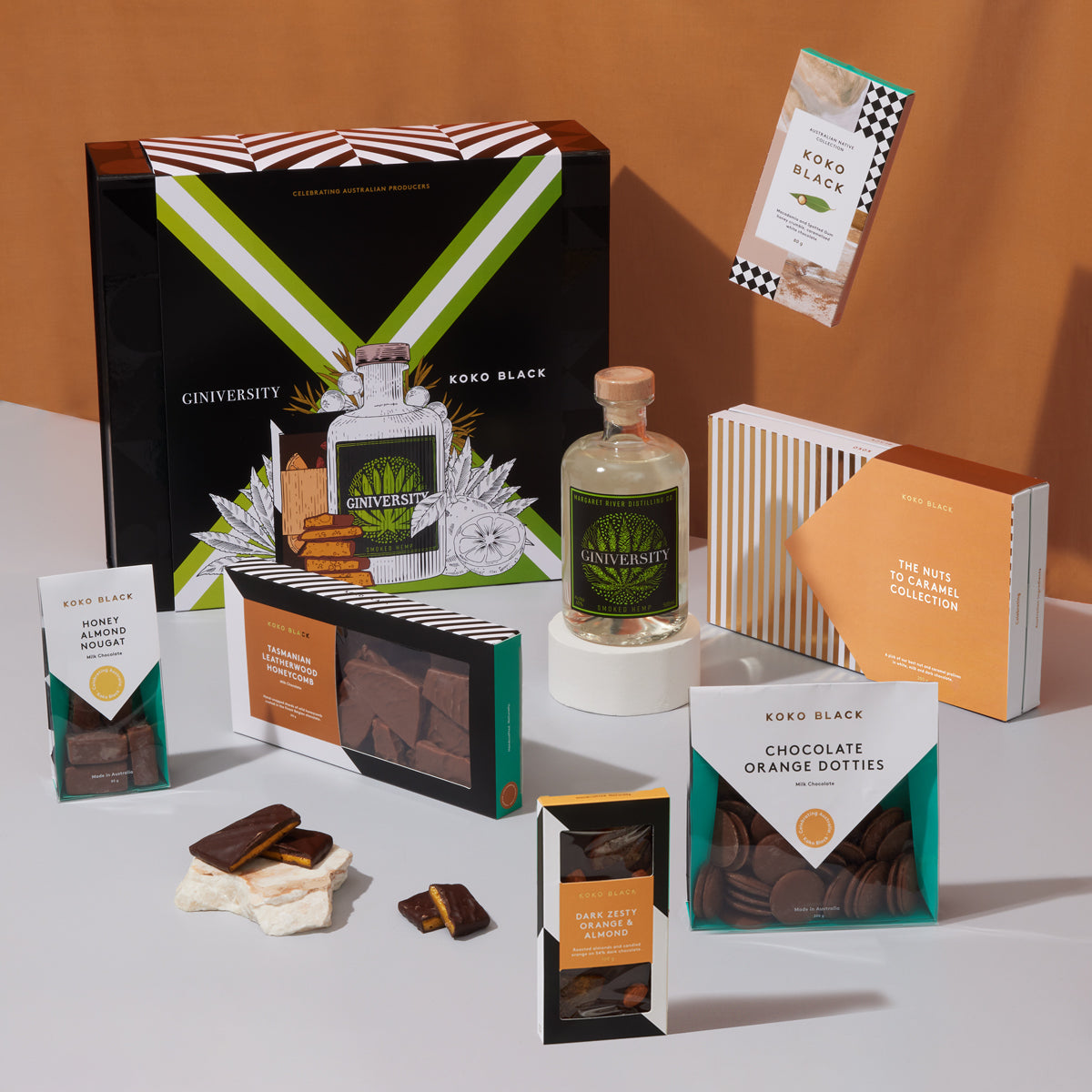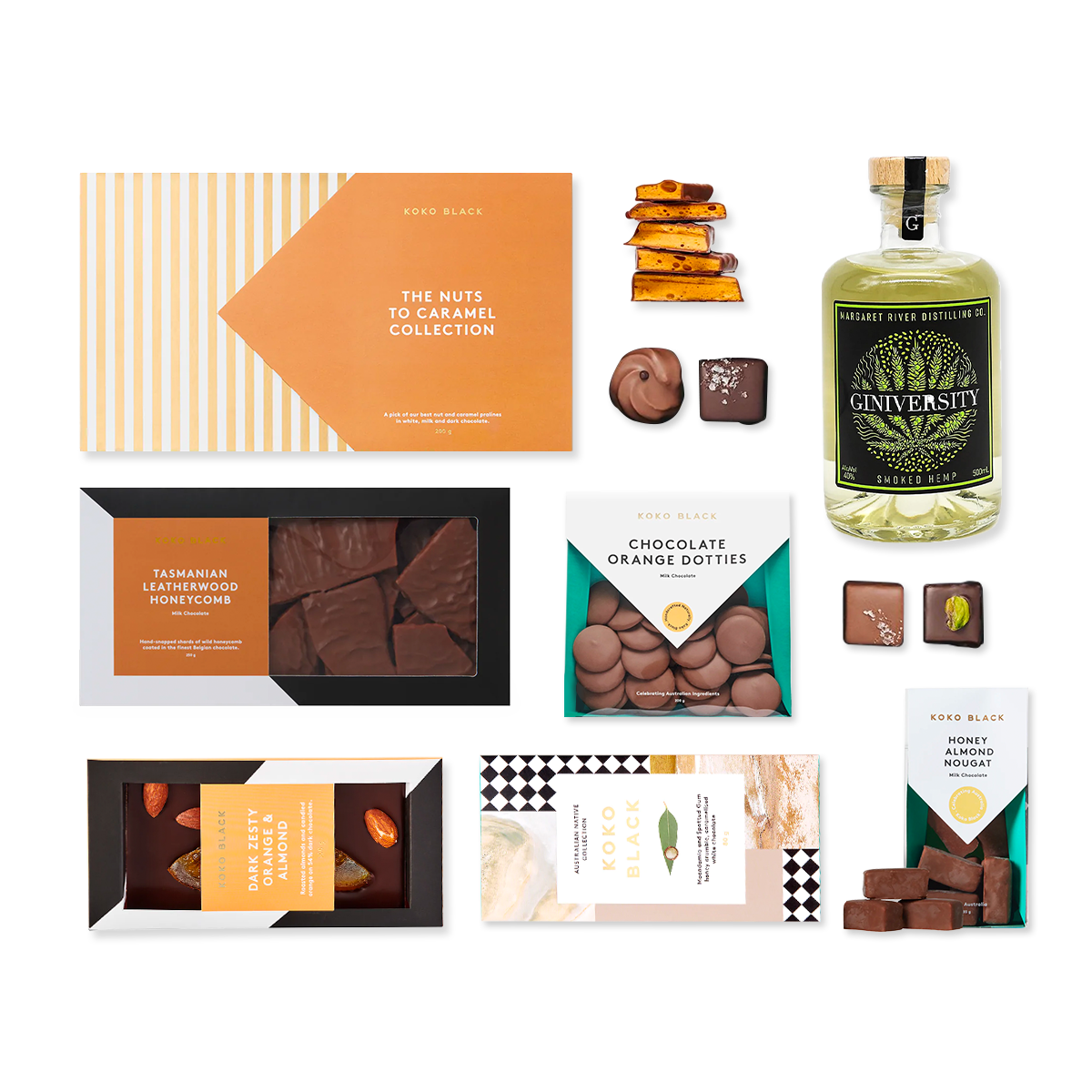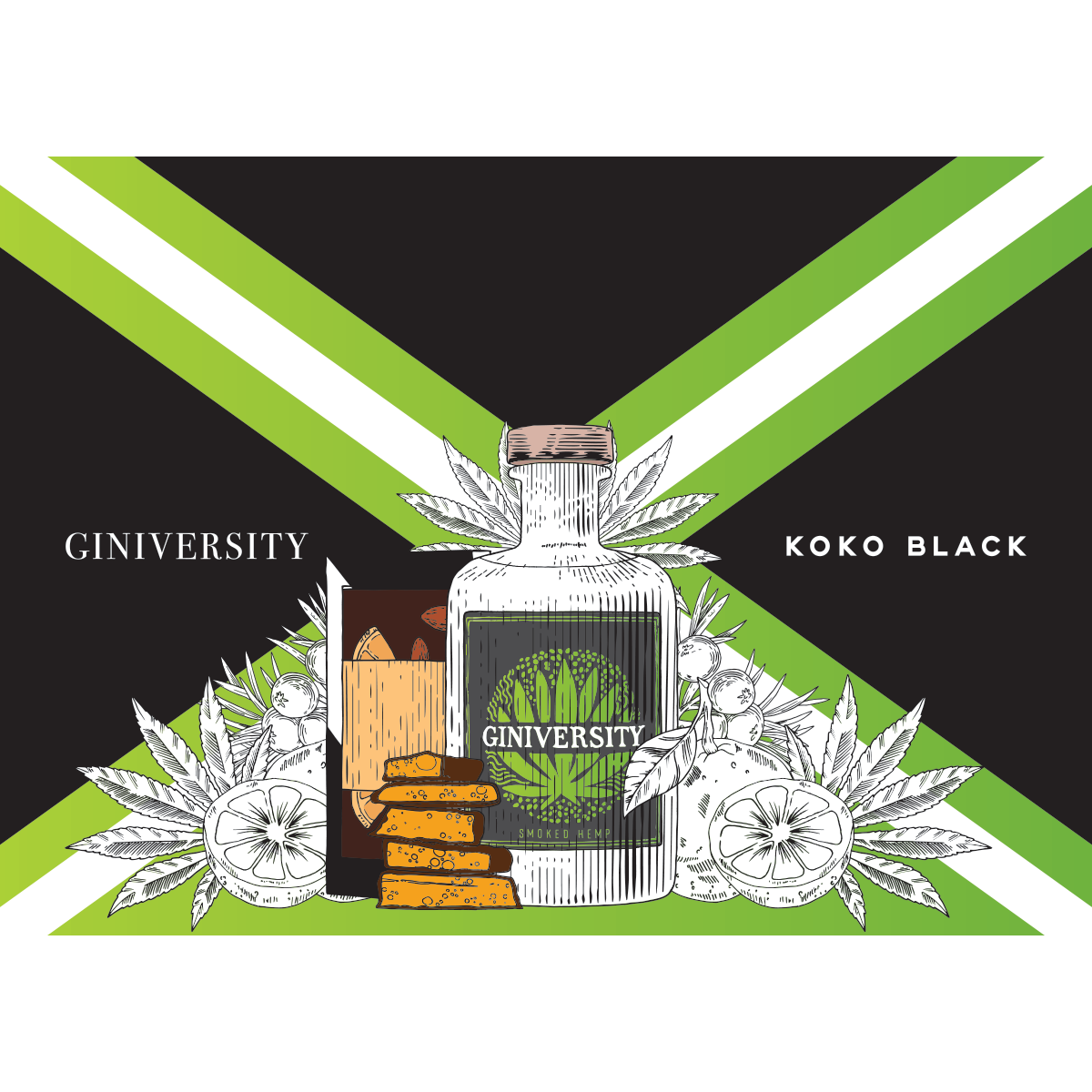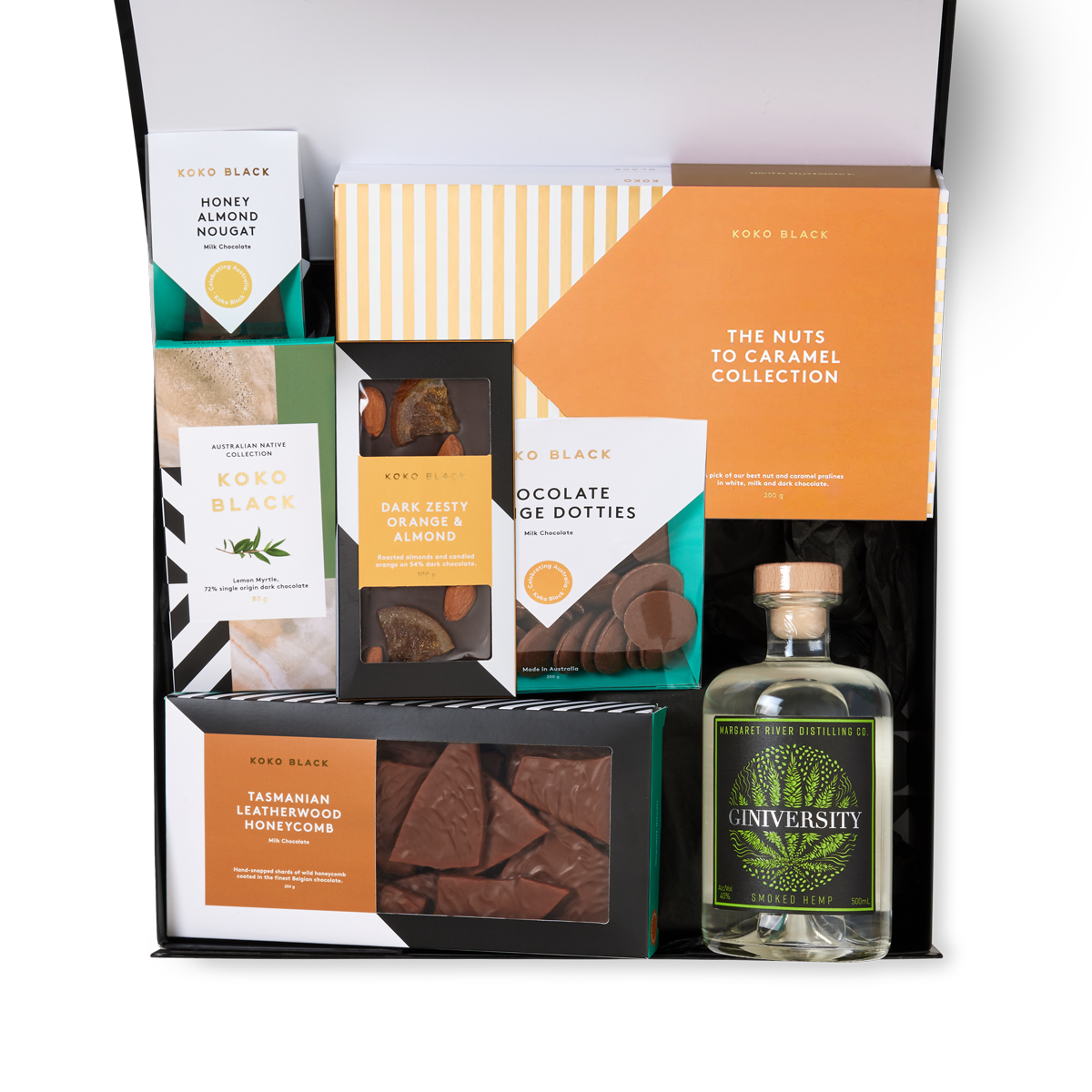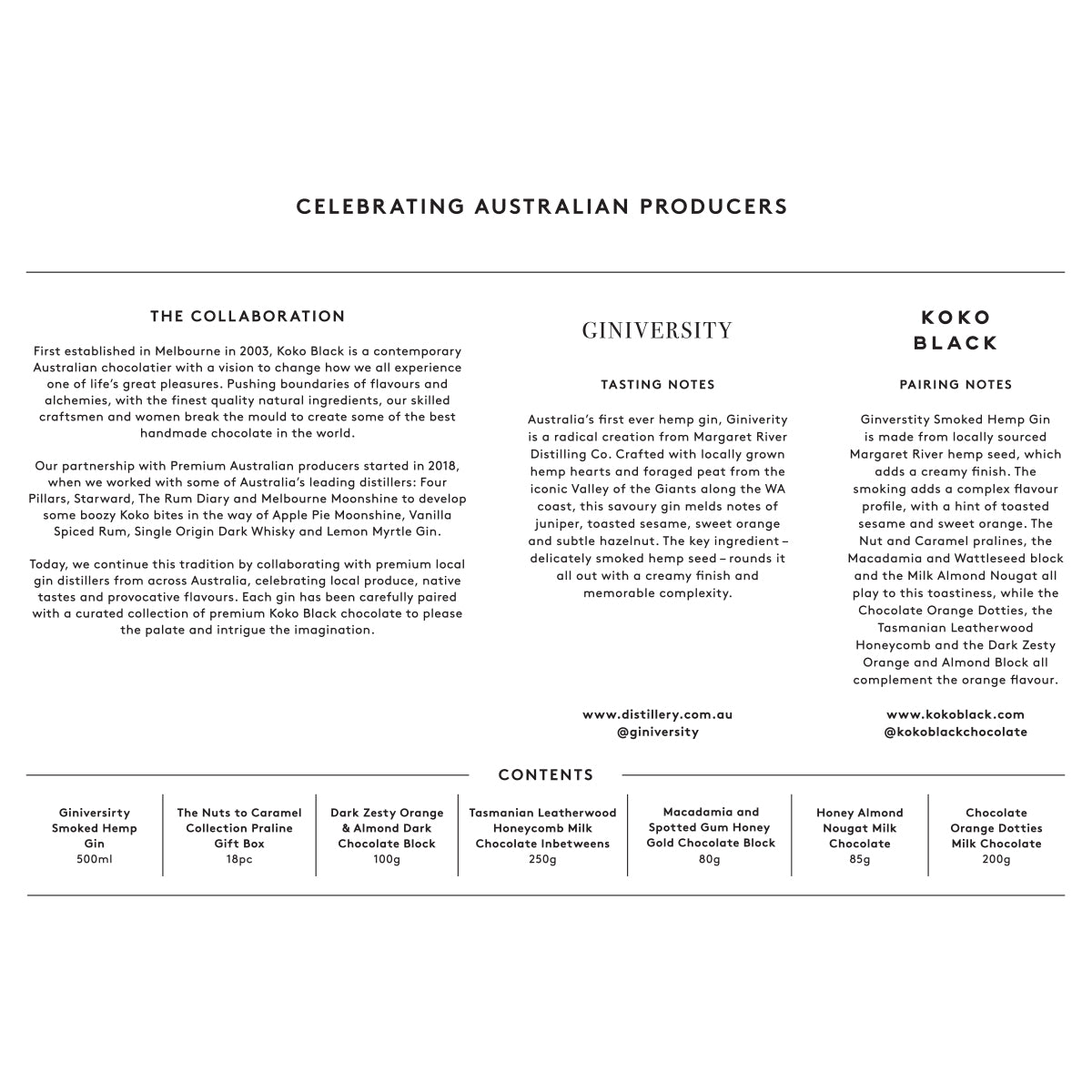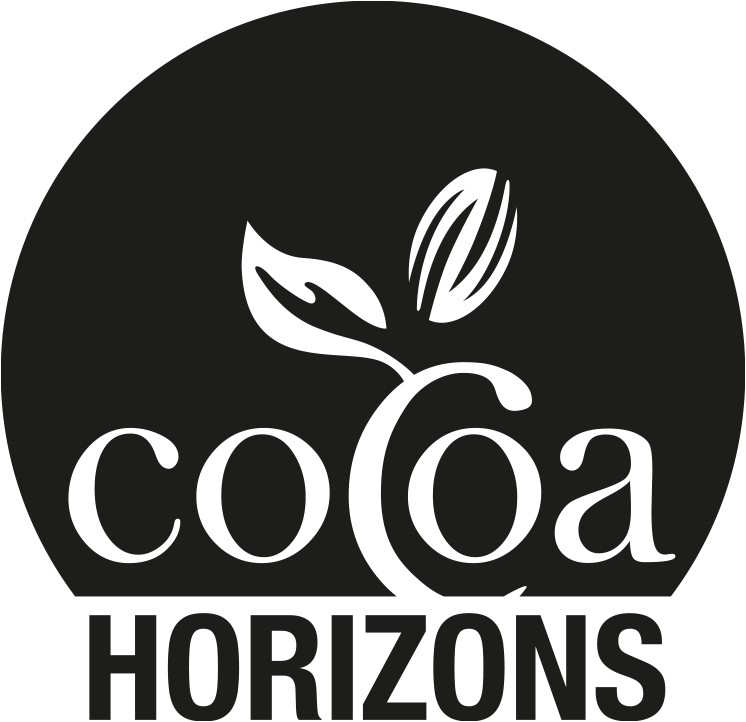 Product Information
Giniversity Hemp Gin compliments the nutty and zesty selection of Koko's finest array of decadent dark chocolates. Add a crunch from the Tasmanian Leatherwood Honeycomb, and a twist of orange for the perfect evening in. We've carefully paired this gin with a curated collection of premium Koko Black chocolate to please the palate and intrigue the imagination.

Contents:
Giniversity Hemp Gin 500mL
The Nuts to Caramel Collection Praline Gift Box 

| 18 Piece

Macadamia & Spotted Gum Honey | Caramelised White Chocolate Block

Honey Almond Nougat 85g | Milk Chocolate

Dark Zesty Orange & Almond | Dark Chocolate Block

Tasmanian Leatherwood Honeycomb 250g | Milk Chocolate

Chocolate Orange Dotties 200g | Milk Chocolate
A collaboration and celebration of premium local gin distillers from across Australia, reflecting their local, native or experimental flavours. Each gin from the Distillers Collection has been selected to pair with a beautifully curated collection of premium Koko Black Chocolate. 
Giniversity Hemp Gin is made from locally sourced Margaret River hemp seed, which adds a creamy finish. The smoking adds a complex flavour profile, with a hint of toasted sesame and sweet orange. The Nut and Caramel pralines, the Wattleseed and Coconut block and the Milk Almond Nougat all play to this toastiness, while the Chocolate Orange Dotties, the Tasmanian Leatherwood Honeycomb and the Dark Zesty Orange and Almond Block all complement that orange flavour. 
Australia's first ever hemp gin, Giniversity is a radical creation from Margaret River Distilling Co. Crafted with locally grown hemp hearts and foraged peat from the iconic Valley of the Giants along the WA coast, this savoury gin melds notes of juniper, toasted sesame, sweet orange and subtle hazelnut. The key ingredient – delicately smoked hemp seed – rounds it all out with a creamy finish and memorable complexity.



This box contains