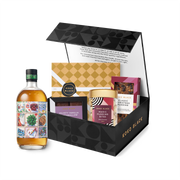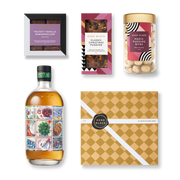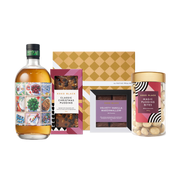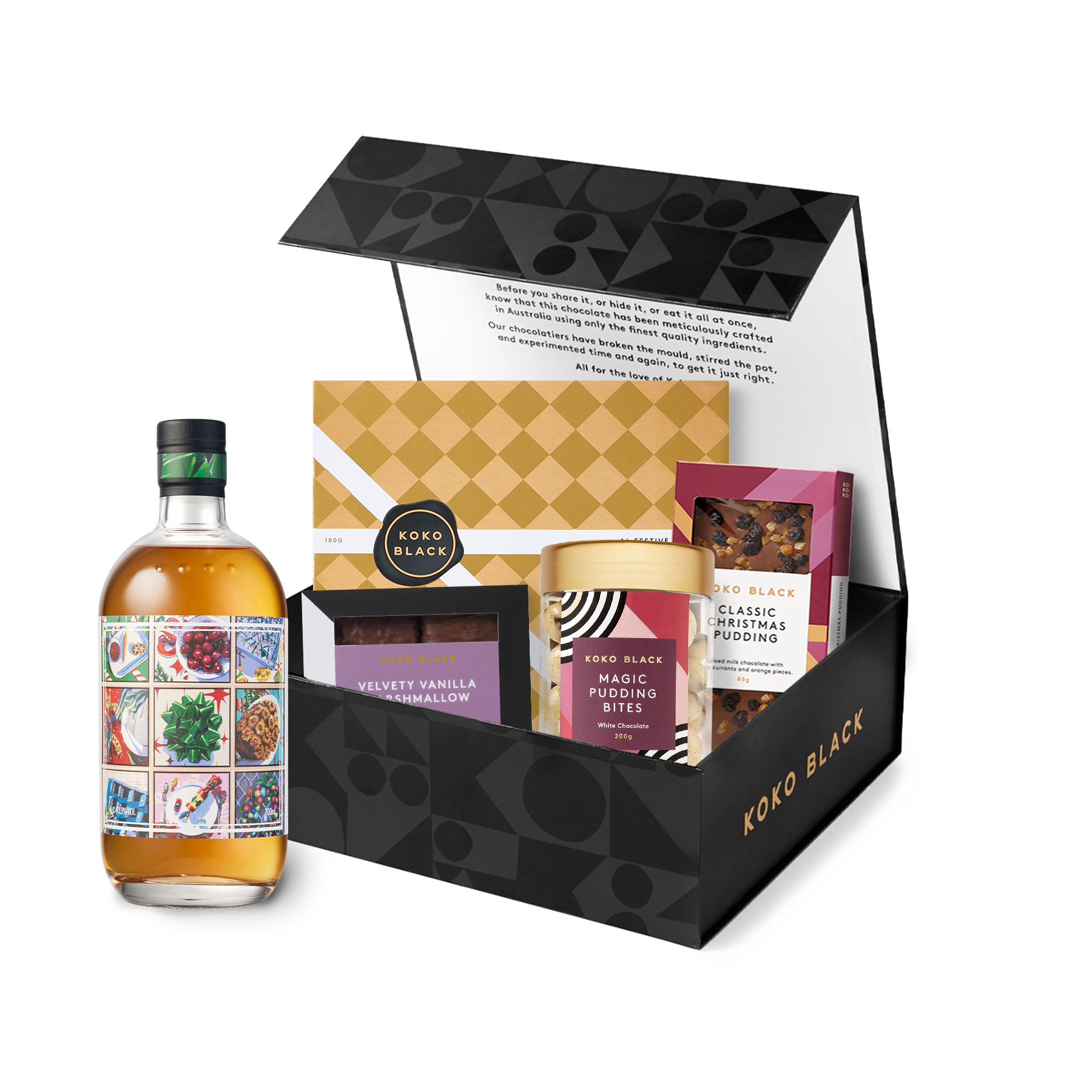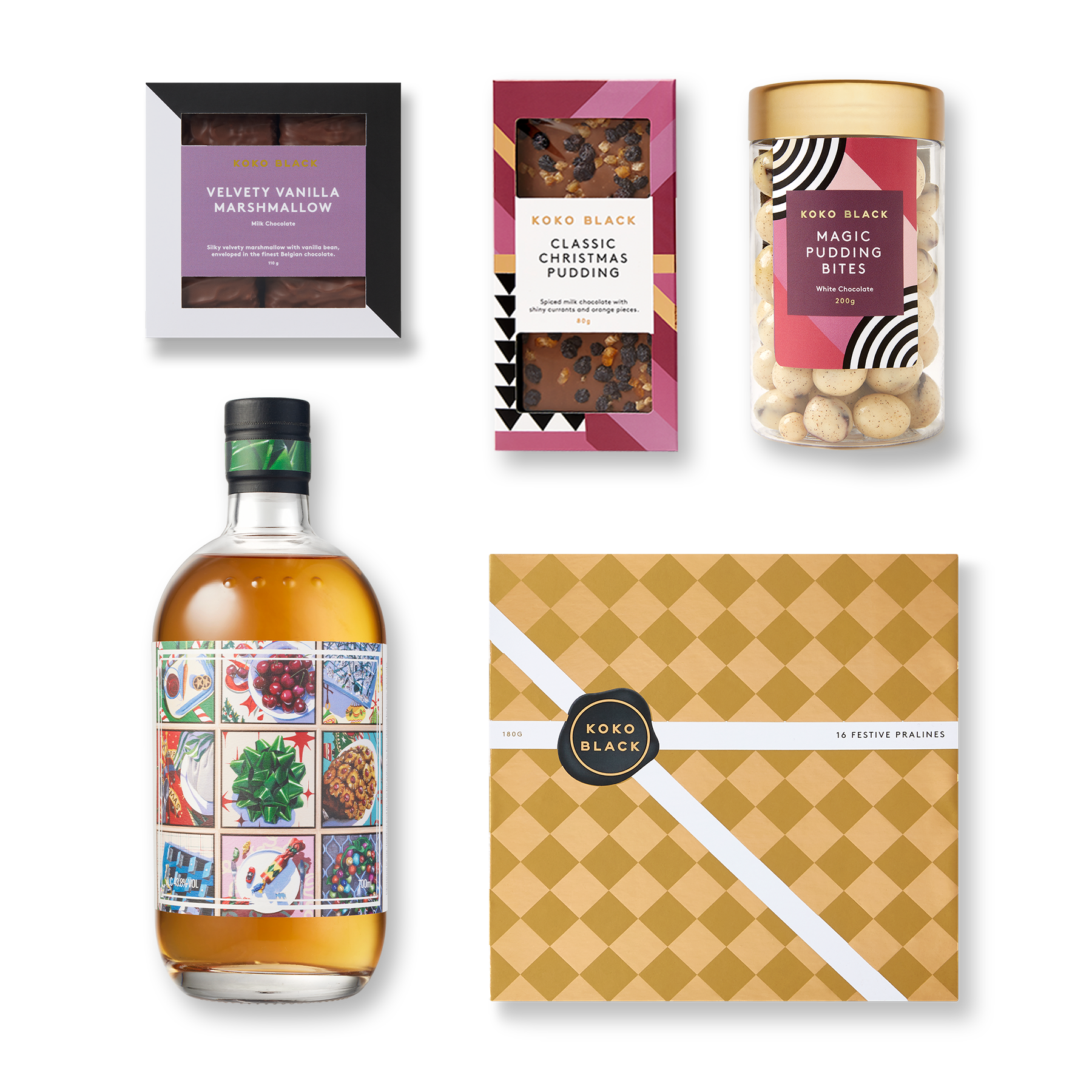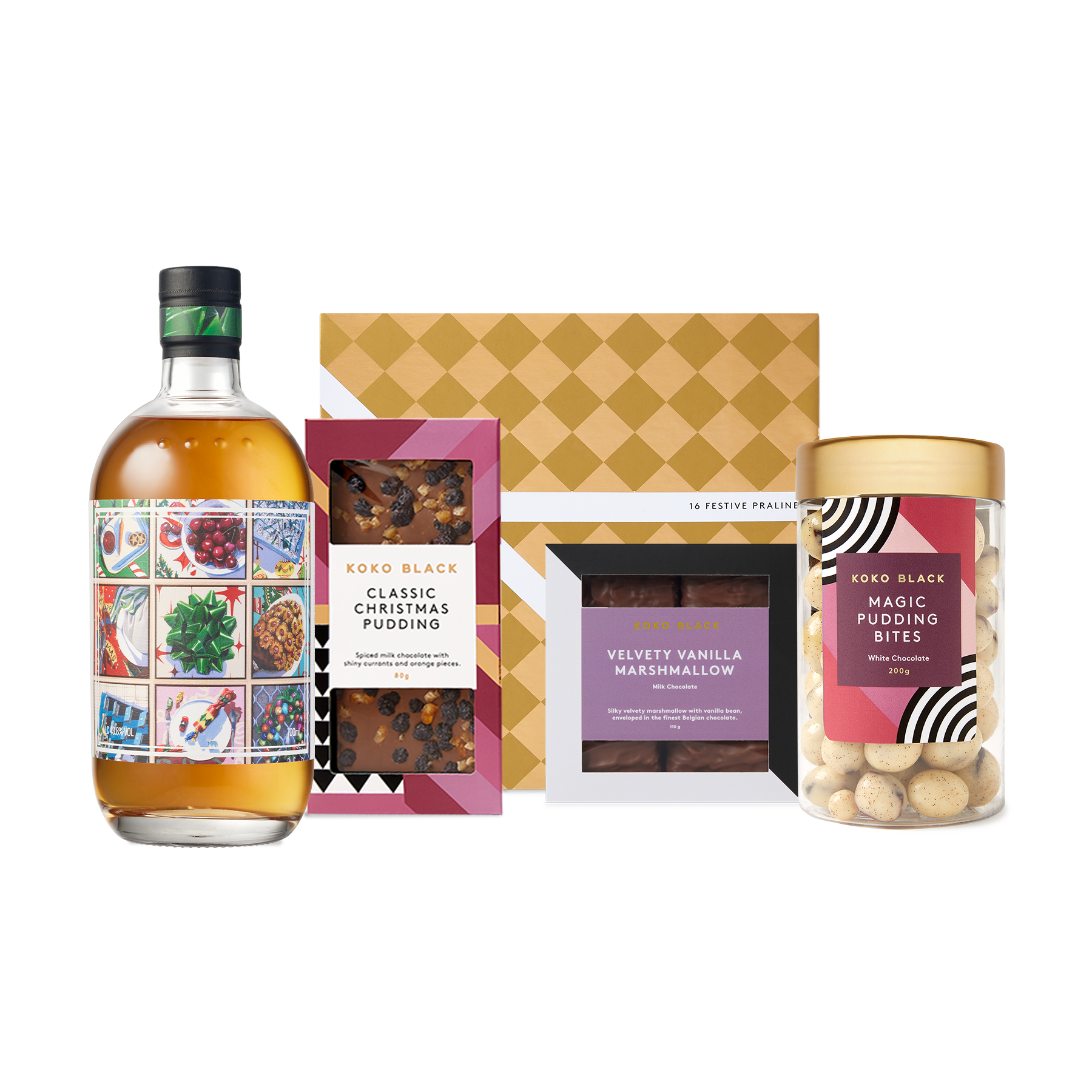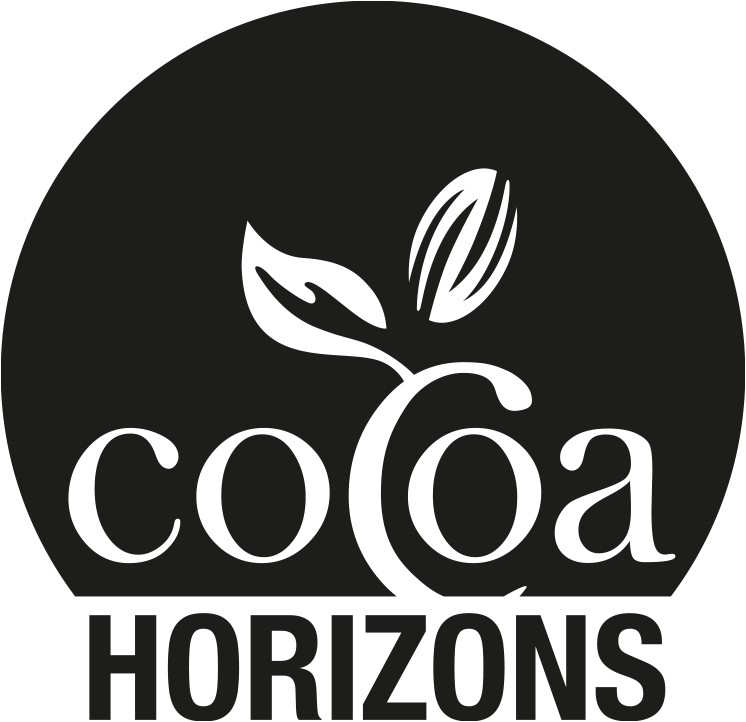 Product Information

A classic Christmas pairing, packed full of seasonal warm spices and merriment. Enjoy Four Pillars' famous Christmas Gin with a special curation of Koko Black's finest festive flavours. 
Contents:
Four Pillars Christmas Gin 700mL
Christmas Gift Box 

| 16 Piece

Magic Pudding Bites 200g
Velvety Vanilla Marshmallow 110g | Milk Chocolate

Classic Christmas Pudding 80g | Milk Chocolate Block
Four Pillars' signature annual release smells like gin and tastes like Christmas. The sweet aromatics of the gin are perfectly paired with Koko's favourite Christmas flavours. From warmly spiced Christmas pudding bites to cherry and currant student chocolate-coated marshmallow. Crowned with a selected of Koko's finest festive pralines.

The gin has aromatics of classic juniper and a hint of cinnamon, backed up with a rich palate and a hint of sweetness from the Muscat.





This box contains