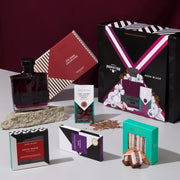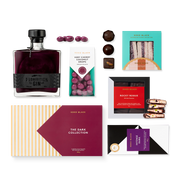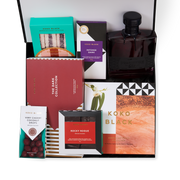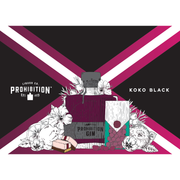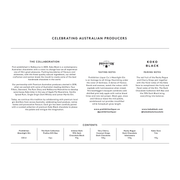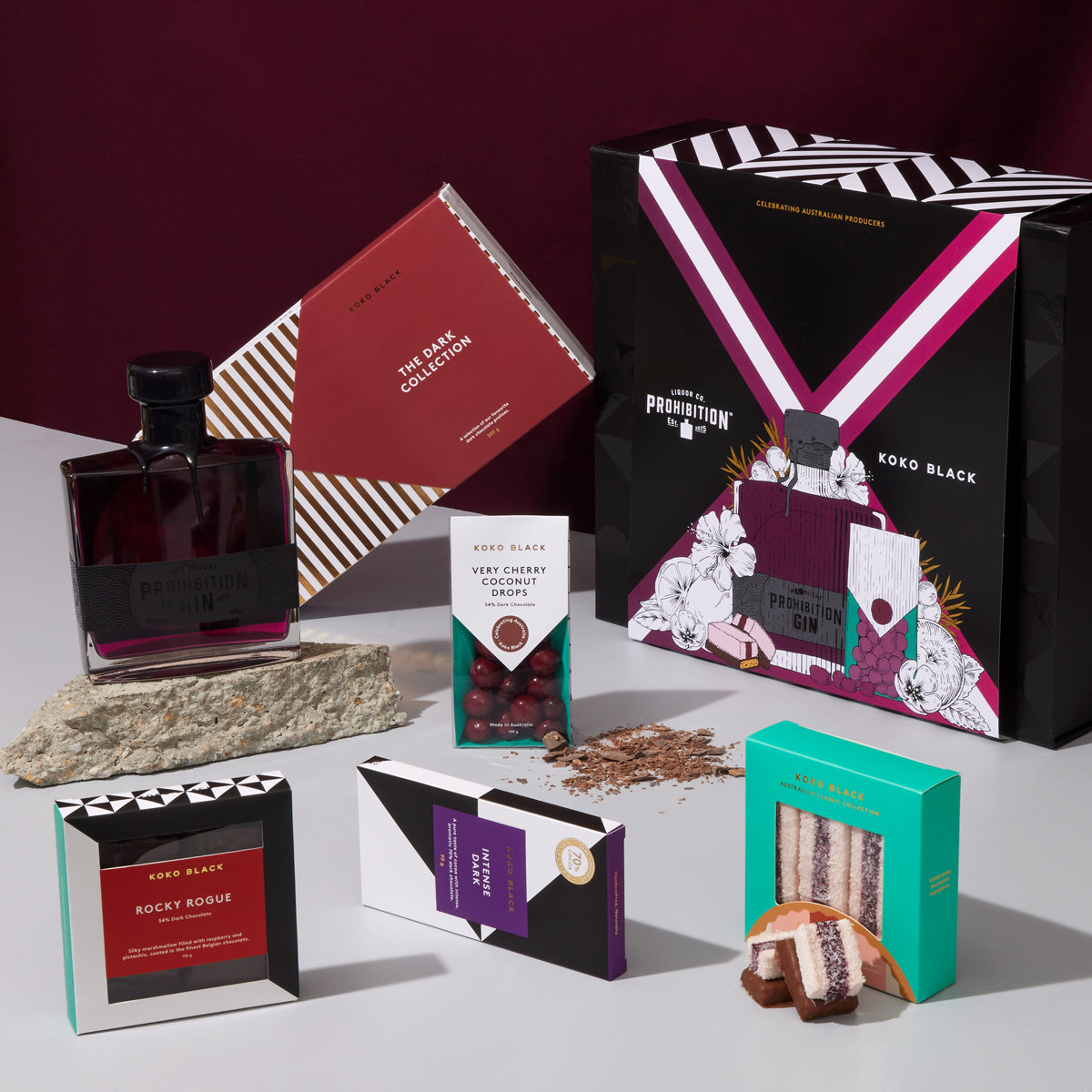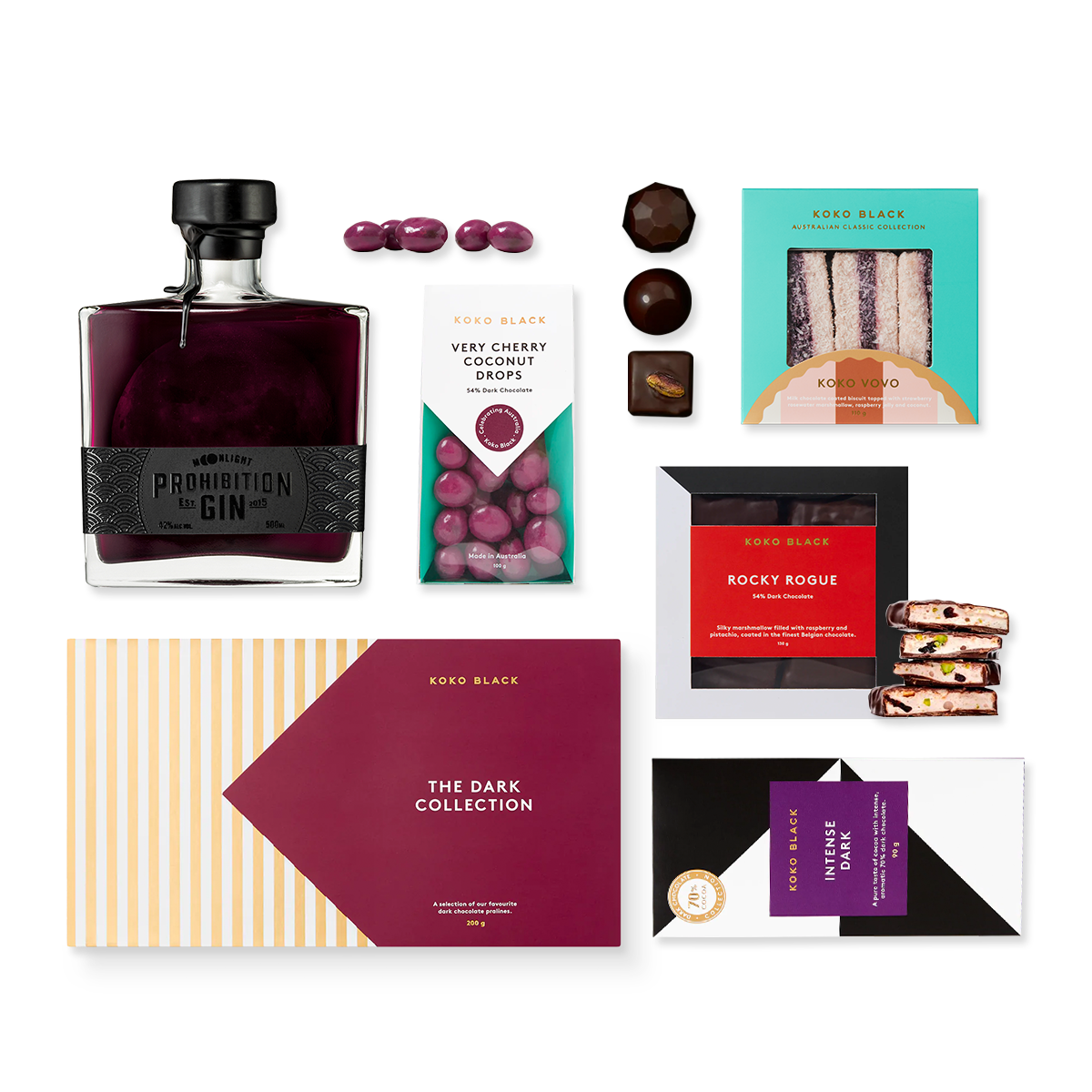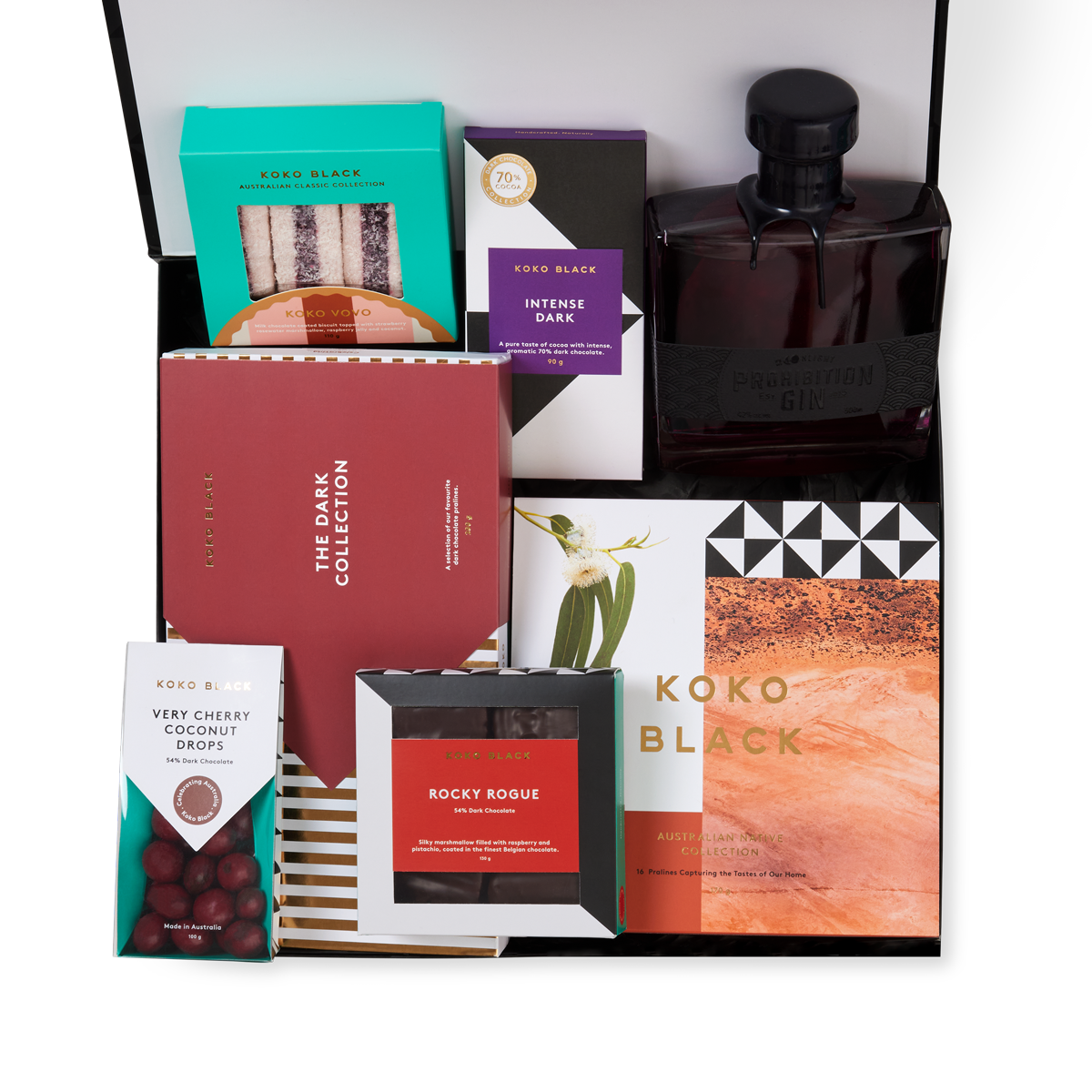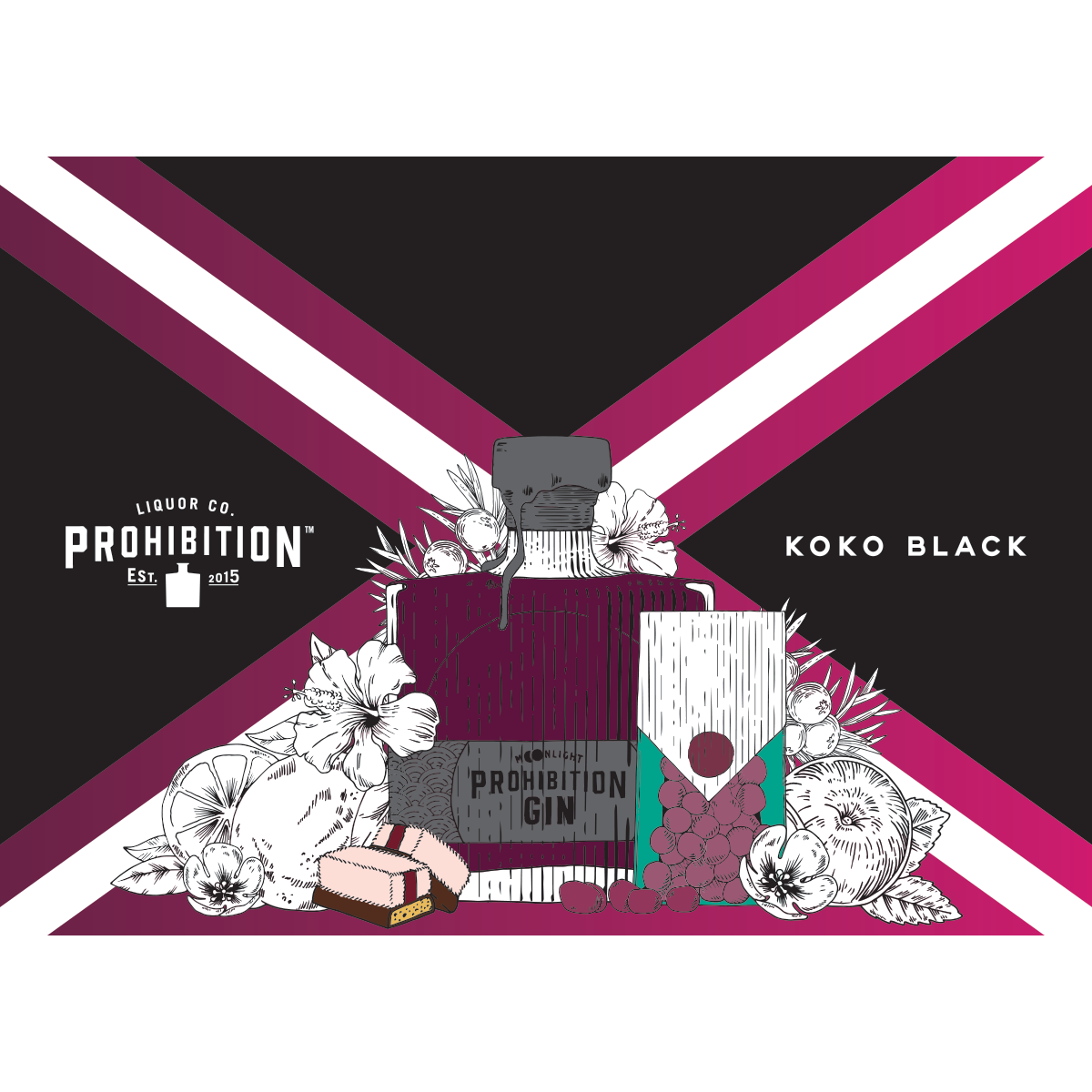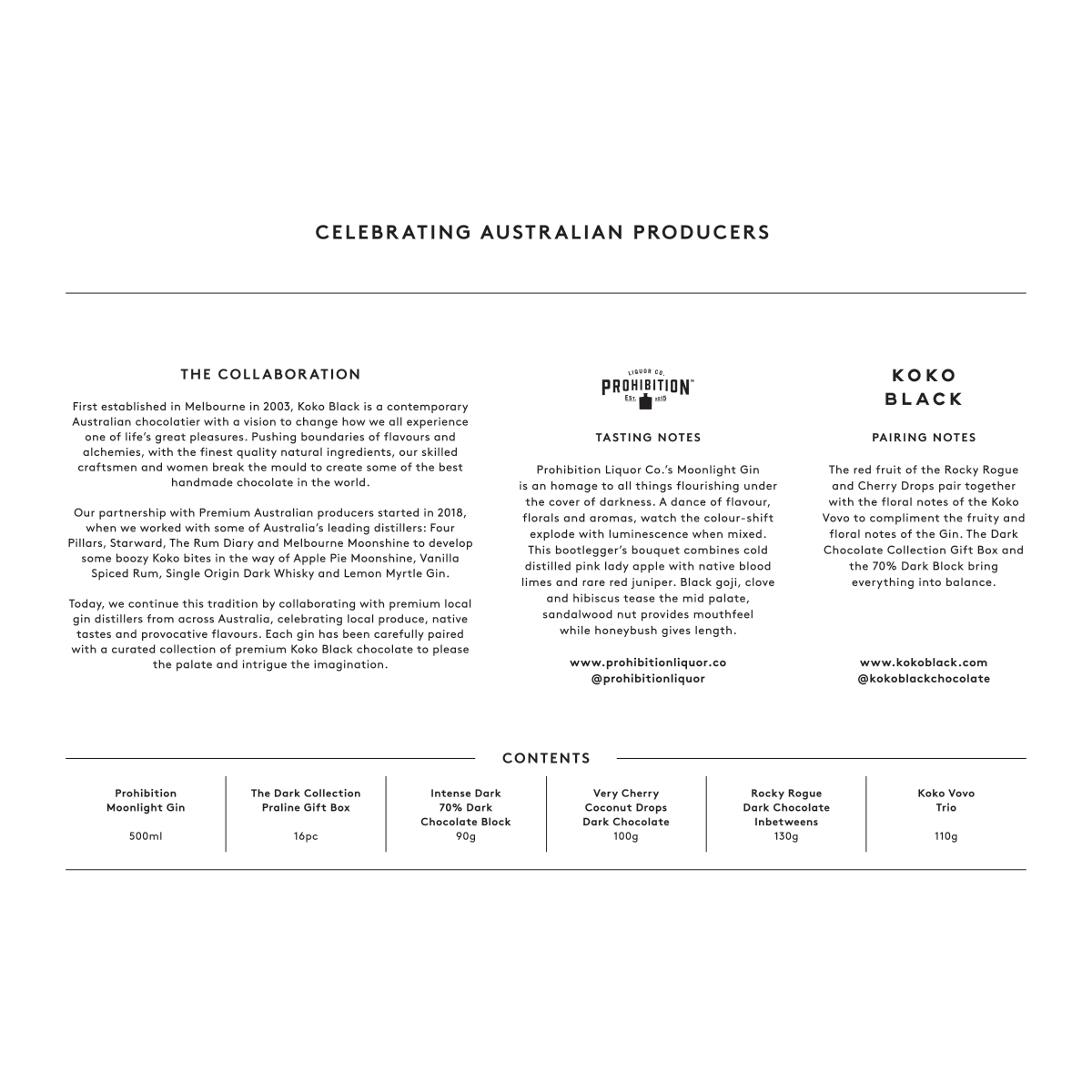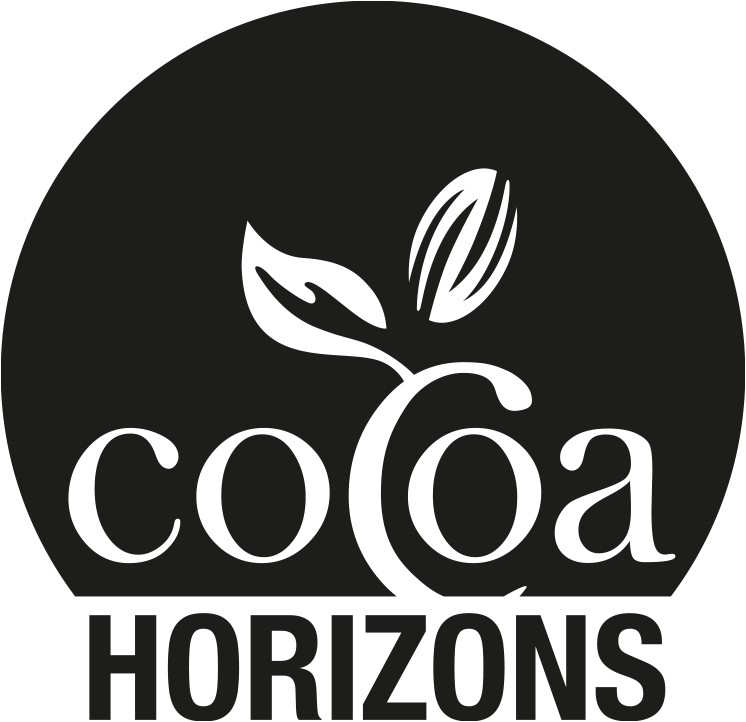 Product Information
A dark fruity selection of Koko's favourite chocolates match perfectly with Prohibition's Moonlight Gin for an evening of decadence. We've carefully paired this gin with a curated collection of premium Koko Black chocolate to please the palate and intrigue the imagination.    
Contents:
Prohibition Moonlight Gin 500mL

The Dark Collection Praline Gift Box 

| 18 Piece

Intense Dark | 70% Dark Chocolate Block x 2

Rocky Rogue 130g | Dark Chocolate

Koko Vovo
A collaboration and celebration of premium local gin distillers from across Australia, reflecting their local, native or experimental flavours. Each gin from the Distillers Collection has been selected to pair with a beautifully curated collection of premium Koko Black Chocolate. 
The red fruit of the Rocky Rogue and Very Cherry Coconut Drops pair together with the floral notes of our Koko Vovo to compliment the fruity and floral notes of the Gin. The Dark Chocolate Collection Gift Box and 70% Dark Block bring everything into balance.
An homage to all things flourishing under the cover of darkness. A dance of flavour, florals and aromas, watch the colour-shift explode with lumiescence when mixed. This bootlegger's bouquet combines cold distilled pink lady apple with native blood limes and rare red juniper. Black goji, clove and hibiscus tease the mid-palate, sandalwood nut provides mouthfeel while honey bush gives length.





This box contains