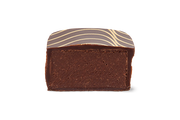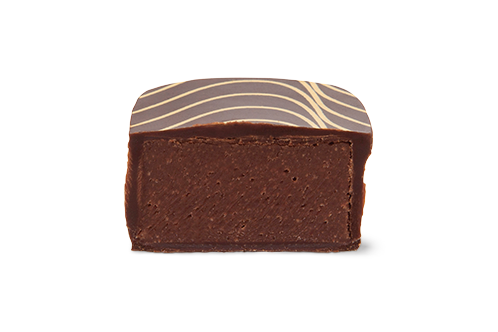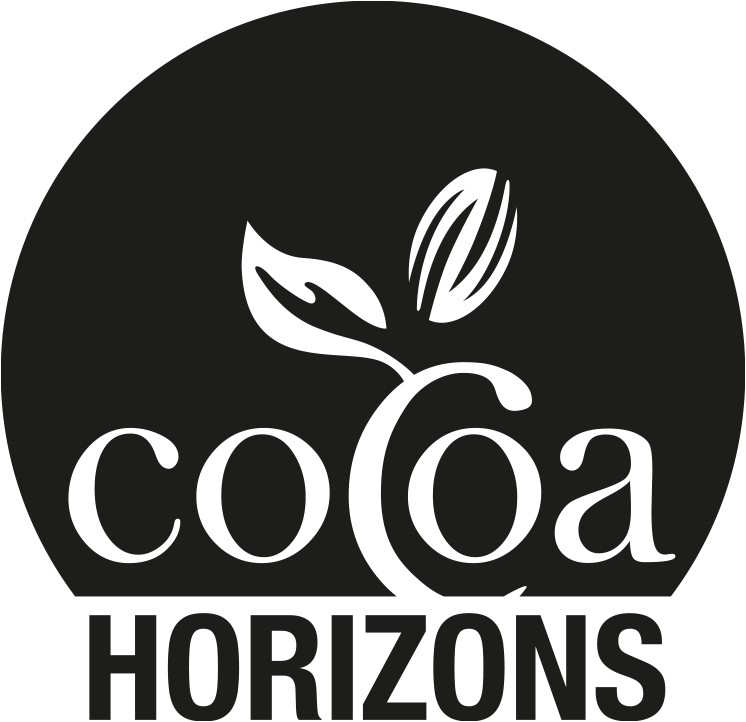 A ganache is a mixture of chocolate and cream: a solid gently coaxed toward a liquid state. This simple praline introduces a third element: juicy, refreshing raspberry puree. This trio of ingredients form a soft, summery paste, ready to be wire-cut, dunked in a robe of dark chocolate, and lovingly adorned with golden-hued curlicues.
Handcrafted with 100% natural ingredients, no artificial colours, flavours or preservatives, supporting 100% sustainably sourced cocoa.
A beautifully decorated exterior hides an ordinary-looking milk chocolate ganache with an extraordinary raspberry flavour, gently releasing its fruity tang as it melts into the tongue.
Ingredients: Dark Chocolate (Cocoa Mass, Sugar, Cocoa Butter, Soya Lecithin, Natural Vanilla), Milk Chocolate (Sugar, Cocoa Butter, Whole Milk Powder, Cocoa Mass, Soya Lecithin, Natural Vanilla), Raspberry Puree (Raspberry, Invert Sugar Syrup), Invert Sugar Syrup, Raspberry Eau De Vie (Obtained By Maceration And Distillation), Alcohol. 
Contains dairy.
Our handcrafted chocolates will remain fresh and best retain their delicate flavours and textures if they are kept at a temperature of less than 22 degrees, in a dry atmosphere away from light and strong aromas.
All products are handcrafted in an environment that contains tree nuts, gluten, eggs, dairy and soybean, therefore contact with these ingredients may occur.