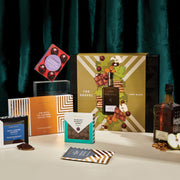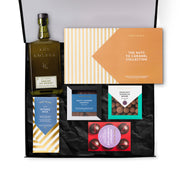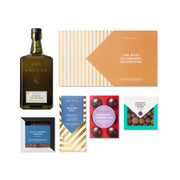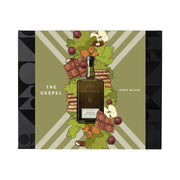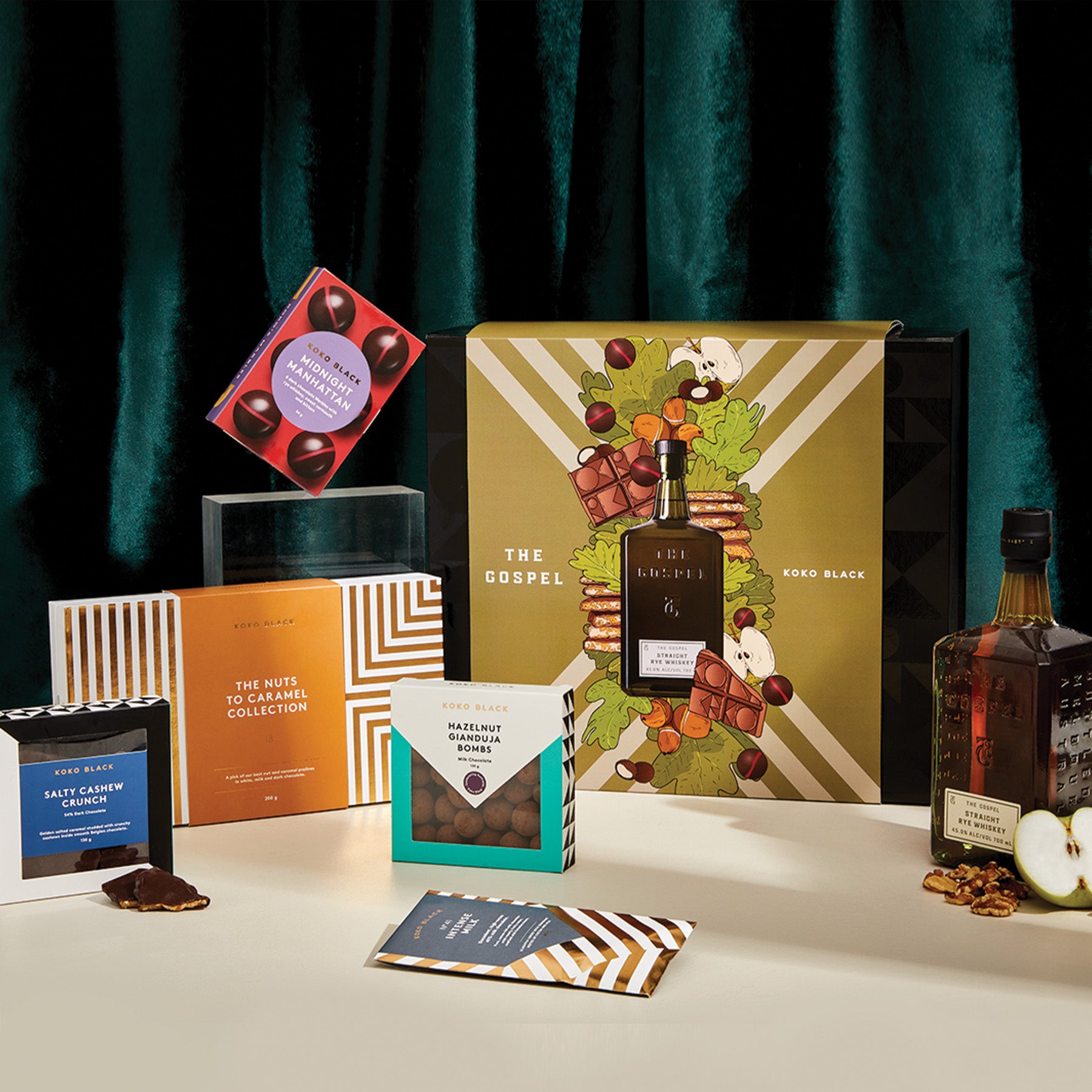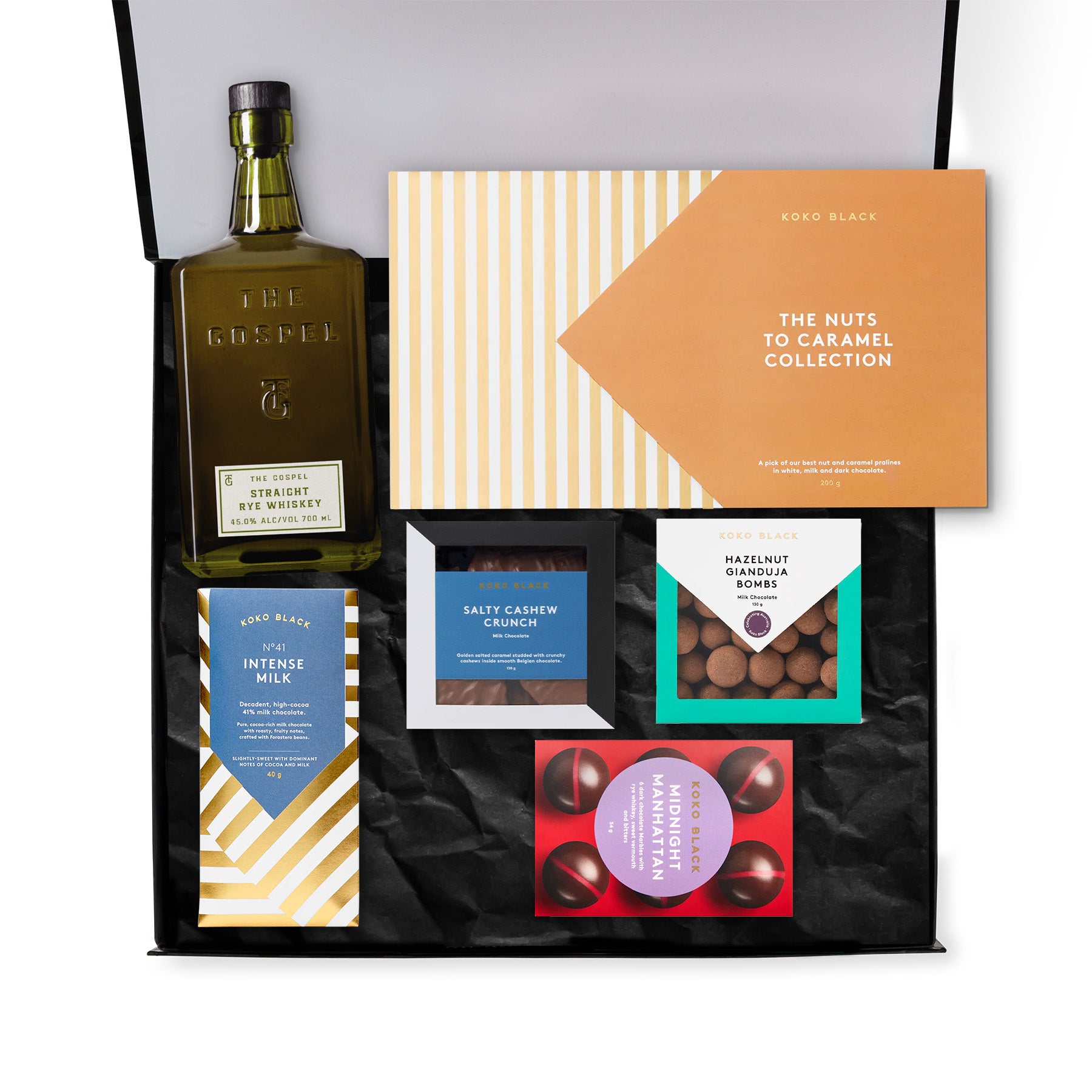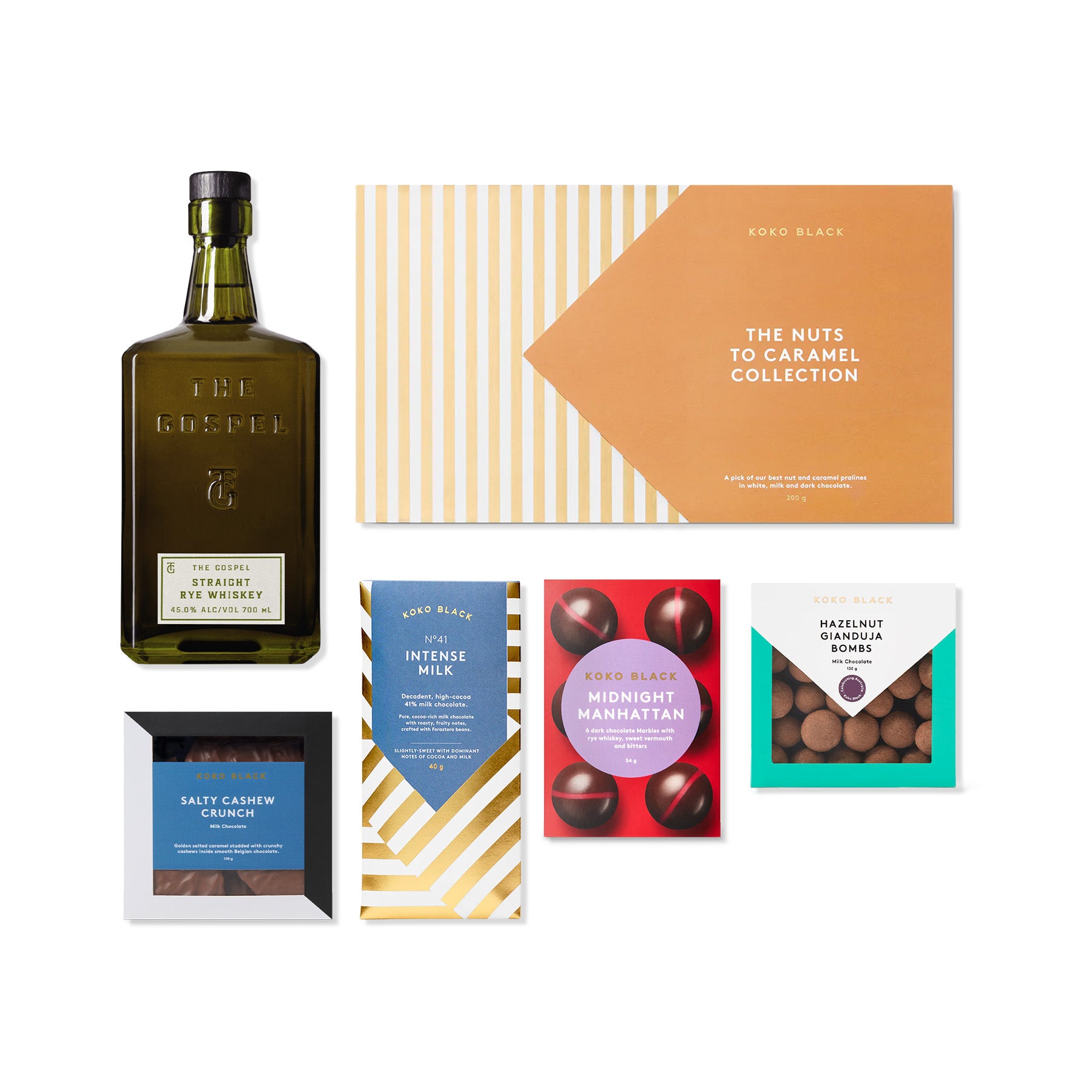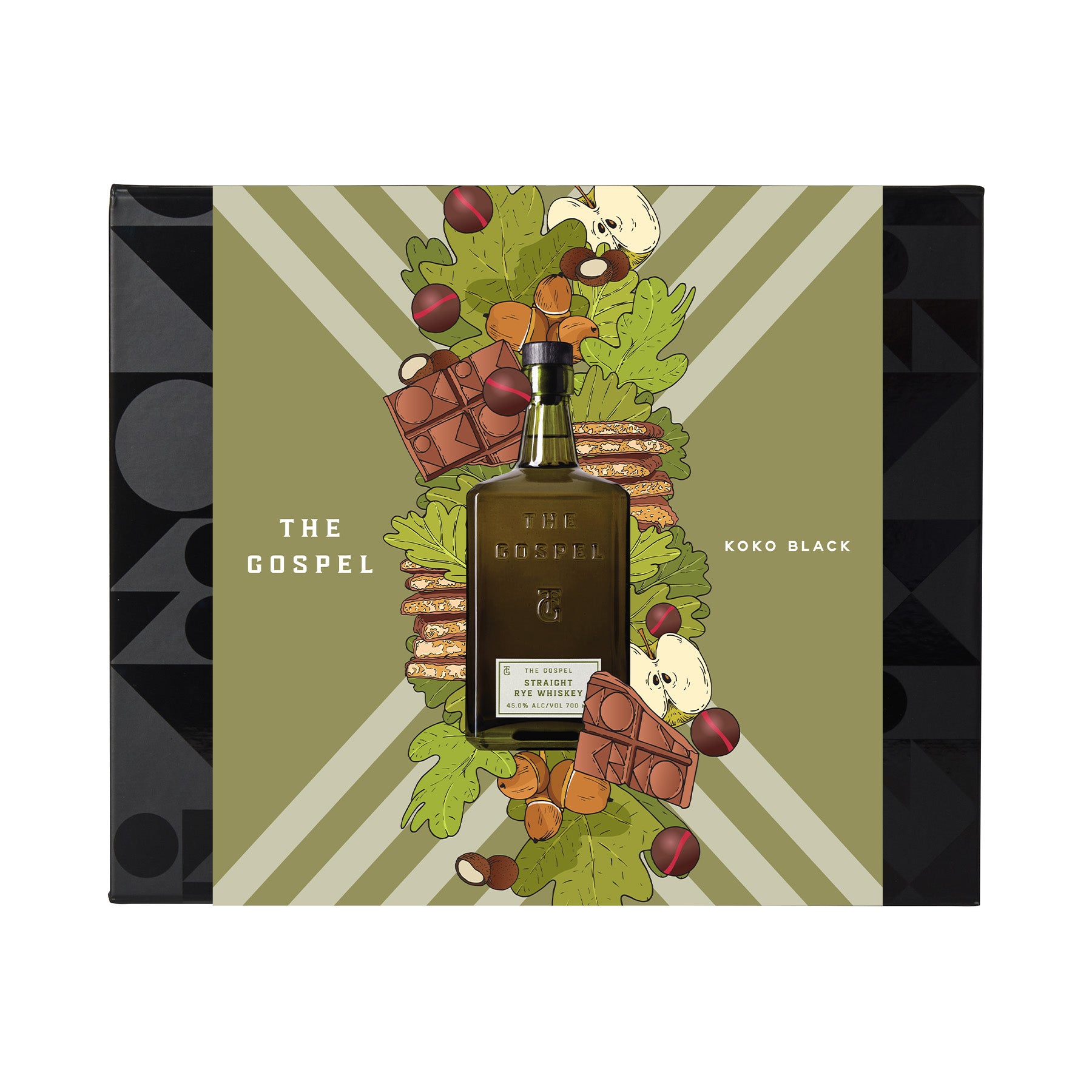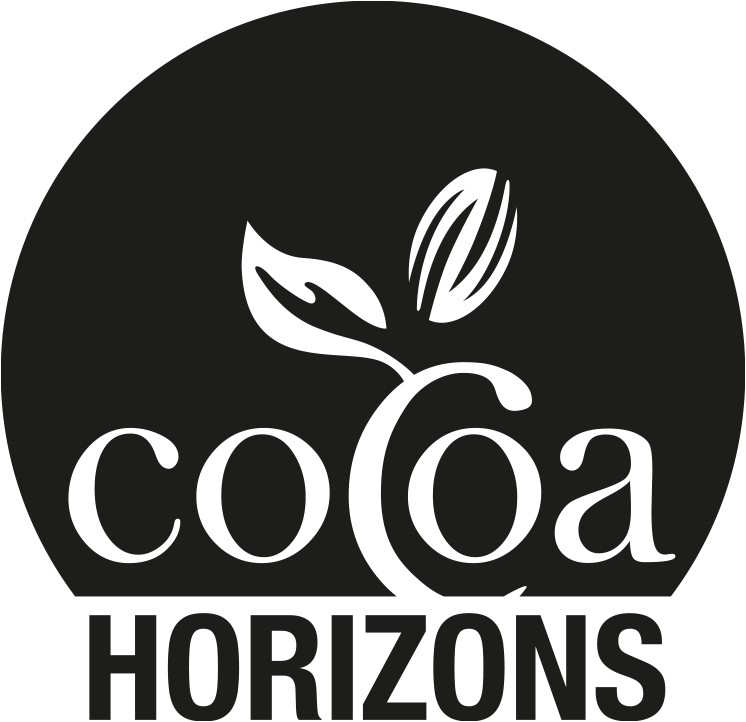 Product Information

The Gospel Straight Rye Whiskey, imbued with a wealth of spices and a robust body, will captivate your senses on its journey across your palate, converging in harmony with the luscious caramel, sweet vanilla, and woody spice flavors of the Koko Black chocolates featured in this luxurious hamper.
Contents:
The Gospel Rye Whisky 700ml

Midnight Manhattan Marbles | Dark Chocolate


Hazelnut Gianduja Bombs 130g | Milk Chocolate

Salty Cashew Crunch 130g | Dark Chocolate

Nuts to Caramel Collection Praline Gift Box | 18 Piece

Nº 41 40g | Intense Milk Chocolate Block
Our partnership with premium Australian producers started in 2018, when we worked with some of Australia's leading distillers. Today, we continue this tradition by collaborating with premium local distillers from across Australia, celebrating local makers, local produce, native tastes and provocative flavours. Each bottle has been carefully paired with a curated collection of premium Koko Black chocolates to please the palate and intrigue the imagination.
The Gospel Straight Rye Whiskey is a full-flavoured, rich in spice, deep and complex whiskey that reveals more of itself as you sip. The Koko Black chocolates selected all match the caramel, vanilla and woody spice notes of the whiskey. Fun fact - The Gospel Straight Rye Whiskey is actually a key ingredient in the Manhattan Marbles!
Award winning Straight Rye Whiskey is The Gospel's answer to a bold and rich American style whiskey. Made using single-sourced rye from the Murray Mallee region of South Australia, the whiskey is aged in charred, new American oak barrels in Melbourne. Influenced by Melbourne's extreme climate, the result is a full-flavoured medium bodied whiskey that perfectly balances the rye spice and vanilla oak influence. A uniquely local rye whiskey that's distinct and honest for all occasions.



This box contains