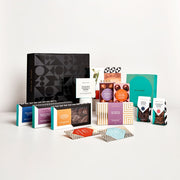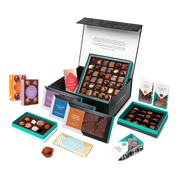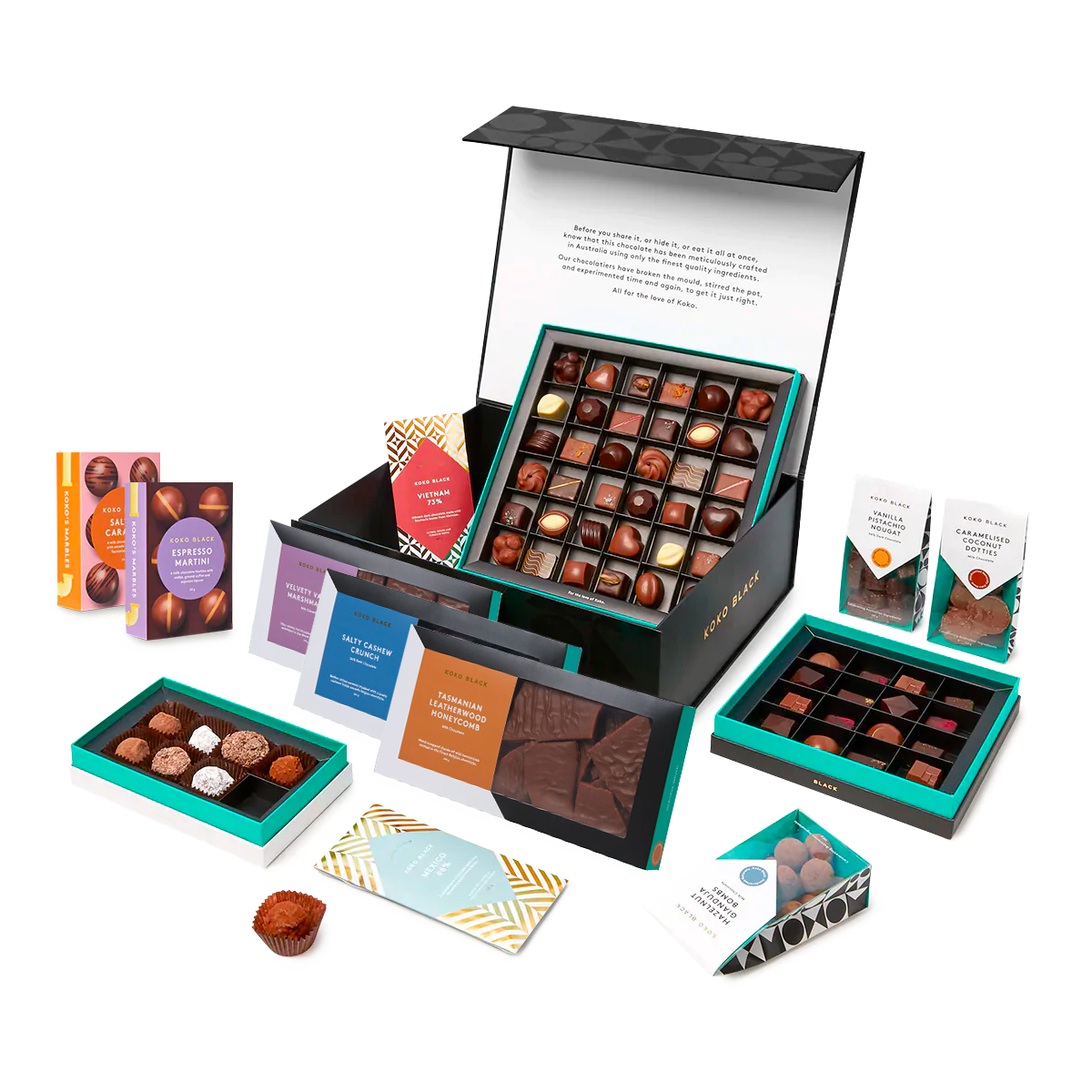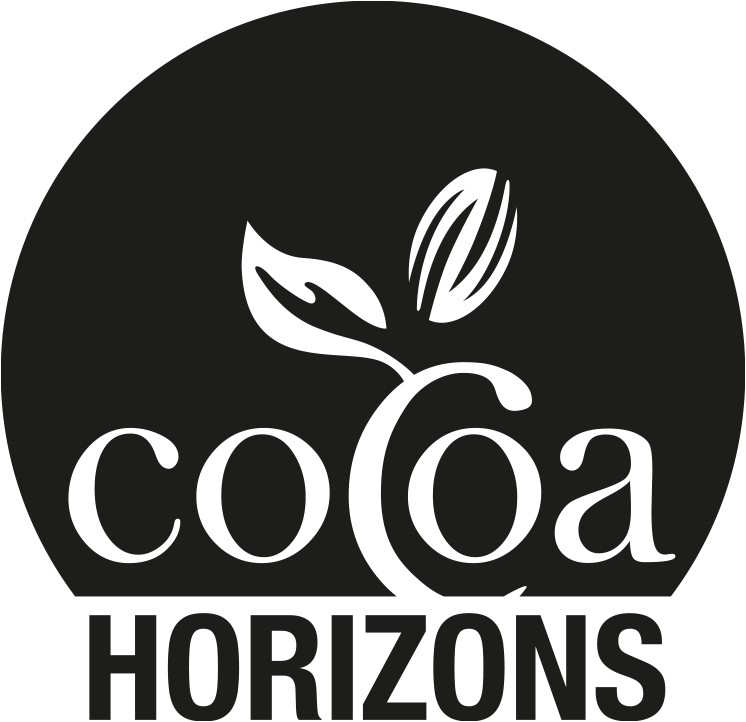 The ultimate cream of Koko's crop! Although we'd never play favourites, we picked some of our ultimate obsessions – from pralines, truffles and moreish marshmallow – plus, with Dotties, Nougat and our hazelnut-dusted Gianduja Bombs to kick things up a notch –  consider this the ultimate way to gift or go Koko. 
Handcrafted with 100% natural ingredients, no artificial colours, flavours or preservatives, supporting 100% sustainably sourced cocoa.
Contents:
Chocolatier's Selection Praline Gift Box | 36 Piece
The Truffle Collection Gift Box | 8 Piece
Australian Native Praline Gift Box | 16 Piece
Tasmanian Leatherwood Honeycomb 250g | Milk Chocolate
Salty Cashew Crunch 250g | Dark Chocolate
Velvety Marshmallow 250g | Milk Chocolate
Vietnam Single Origin | 73% Dark Chocolate Block
Mexico Single Origin | 66% Dark Chocolate Block
Espresso Martini Marbles
Salted Caramel Marbles
Caramelised Coconut Dotties 100g | Milk Chocolate
Hazelnut Gianduja Bombs 100g | Milk Chocolate

Chocolate is best enjoyed at room temperature. Store at or around 22C.



This box contains